Helmets worn by troops in the U.S. military are getting lighter and stronger every year. Since the 1980s when the Pentagon ditched the old steel pot designs in favor of hardened Kevlar laminate lids, service members have been getting a major boost to the protection of their noggin'.
---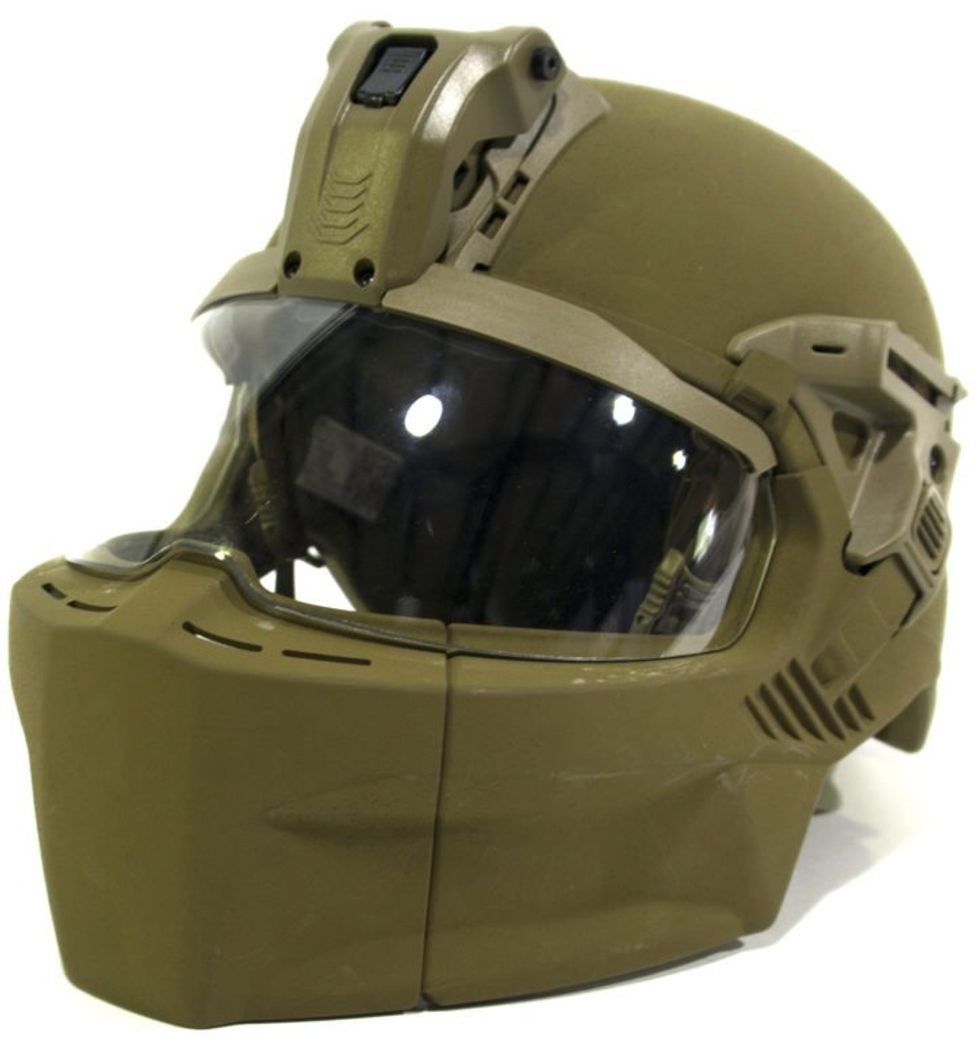 The Integrated Head Protection System is made up of several components that can be tailored for a variety of missions. (US Army photo)
In the last few years, armor makers have been working with new materials that are even lighter and stronger and can be shaped in a variety of ways to fit certain missions. The technology has evolved enough that now the Army is set to field an entirely new head protection system that's a lot more than just a helmet.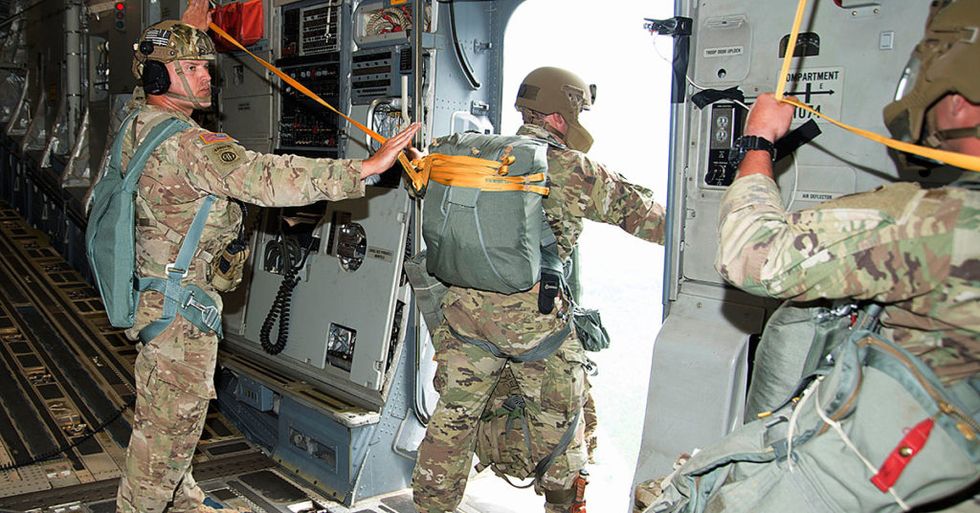 1st Lt. Christopher Lillie, assistant jumpmaster with the 57th Sapper Company, 27th Engineer Battalion, 20th Engineer Brigade, wears the new Integrated Head Protection System (IHPS) helmet with mandible, while shouting commands to position the number one jumper in the door of a C-17 aircraft. (Photo Credit: Barry Fischer, Audio Visual Production Specialist, Airborne and Special Operations Test Directorate, U.S. Army Operational Test Command)
Dubbed the Integrated Head Protection System, the new helmet has a variety of components that can be tailored for different operations. Whether you're a door-kicker or a tank driver, the new IHPS has armor that can keep the frags at bay.

"It's about giving commanders on the battlefield the ability to use the modularity capability of the equipment to fit their particular mission profile or protective posture level," said Lt. Col. Kathy Brown, the product manager for Personal Protective Equipment at PEO Soldier, Fort Belvoir, Virginia.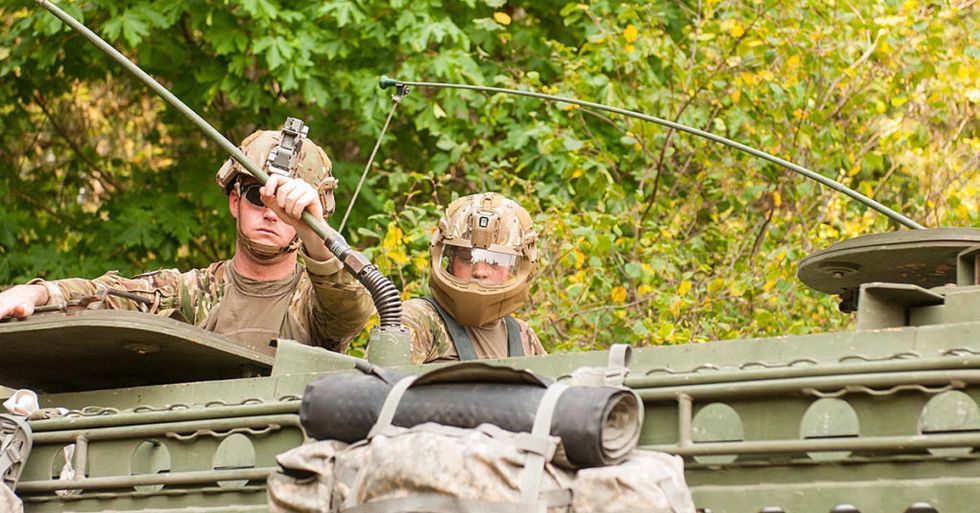 Soldiers with 23rd Brigade Engineer Battalion, 1-2 Stryker Brigade Combat team, 7th Infantry Division prepare a M1126 Stryker for a mission on Joint Base Lewis-McChord, August 8, 2017 during an operational test of the Integrated Head Protection System (IHPS) and Tactical Communication and Protective System Lite (TCAPS-L) hearing protection. Soldiers put the IHPS and TCAPS-L to the test and gave feedback to data collectors. (U.S. Army photo by Sgt. Youtoy Martin, 5th Mobile Public Affairs Detachment)
From face-protecting "mandibles" to integrated radio headset attachments to NVG bases, the IHPS is way higher tech than the K-pots of old.
The helmet system even has additional "applique" armor for when the sh&t really hits the fan.
Recently the Army has been testing the IHPS in a variety of operations, including infantry maneuver and airborne drops.
The new IHPS is due to be deployed with Army troops starting in 2018.