Warfare, in the abstract, is a race between technologies that inflict damage and those that protect against it. It's a lot like a pendulum, where each new technological advancement either swings momentum in your favor or nullifies the enemy's advantage, bringing things back to the baseline.
---
This technological tug-of-war has proven true in the air, on land, and at sea. For example, in naval warfare, we've watched as it's become possible to hit ships from further away and with more firepower. Once, battleships were clad in thick armor to deflect bombs, torpedoes, and shells, but once technology outpaced old-school ordnance, suddenly, that thick armor wasn't as useful — the pendulum swayed in favor of the attacker. Now, defensive technologies focus more on keeping the ship from being hit in the first place — leveling the playing field in the face of new weaponry.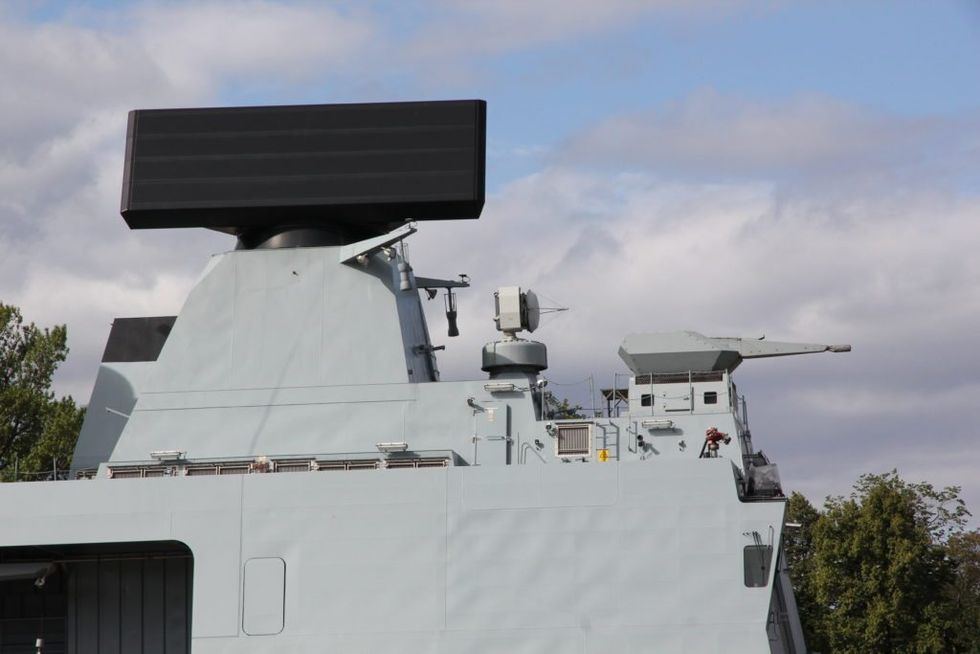 The Ivar Huidfelt-class frigate HDMS Peter Willemoes is one of the vessels equipped with this missile-killing weapon. (Wikimedia Commons photo by MKFI)
So, how are modern ships stopping advanced firepower? One way is via last-ditch defense systems, like the Phalanx and Goalkeeper. The Phalanx, one of the first of these systems, uses the M61 Vulcan cannon, as seen on fighters like the F-15 Eagle and F-16 Fighting Falcon, to automatically detect, target, and destroy incoming missiles at the very last moment. The Goalkeeper uses the 30mm GAU-8 (as made famous by the A-10 Thunderbolt) to do the same.
Now, a system based on a 35mm gun has entered the competition. The Oerlikon Millennium can fire up to 1,000 rounds per minute and, for missile-defense, uses a potent round called AHEAD (Advanced Hit Efficiency And Destruction). The system has an effective range of just over two miles, which is huge when compared to the one-mile effective range of the Phalanx.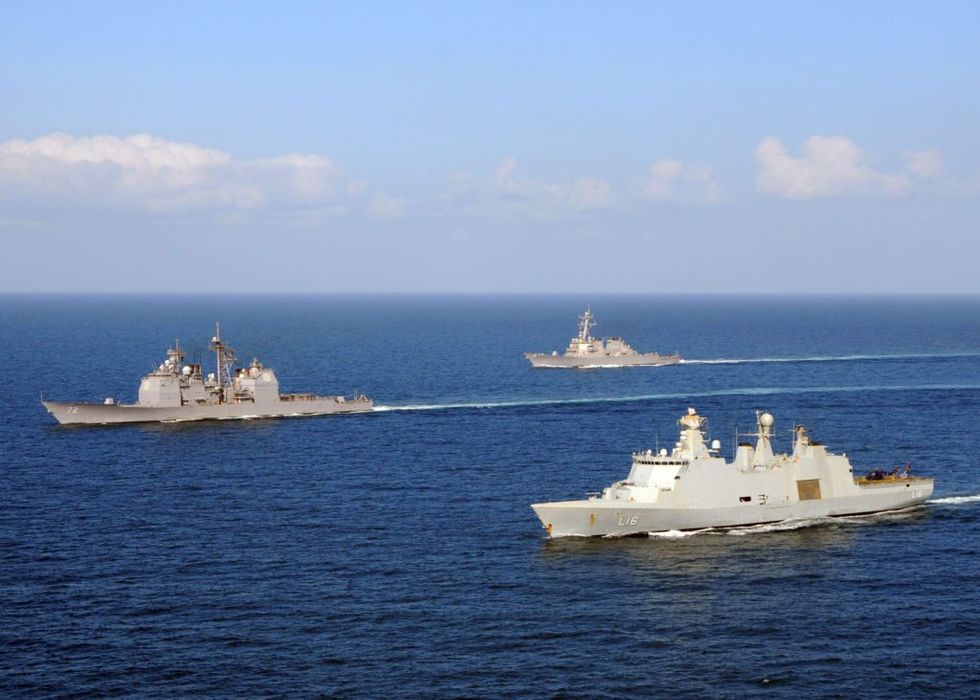 The Dutch flexible support ship HDMS Absalon (L 16), right, the guided-missile cruiser USS Vella Gulf (CG 72) and the guided-missile destroyer USS Mahan (DDG 72) transit the Gulf of Aden. Absalon arguably has a far more capable close-in weapon system than the Aegis warships. (U.S. Navy photo by Mass Communications Specialist 2nd Class Jason R. Zalasky)
The mount only carries 252 rounds — giving the gun about 15 seconds of firing time — but the 35mm rounds are about 60 percent wider than those used by the Phalanx. This means each round delivers a lot more oomph when it hits. Oerlikon has claimed that the standard load of 252 rounds is enough for as many as 20 engagements against aircraft!
Learn more about how this amazing defensive system levels the playing field against sophisticated missiles!