With the decommissioning of the interim afloat staging base USS Ponce (AFSB(I) 15, ex-LPD 15), the Navy removed the prototype Laser Weapon System that had been on the ship which was built as an Austin-class amphibious transport. The Ponce's replacement, USS Lewis B. Puller (ESB 3), did not get the laser.
---
Now, according to a report by the Daily Star, we have found out the lucky vessel that did get the laser. That ship is the San Antonio-class amphibious transport USS Portland (LPD 27).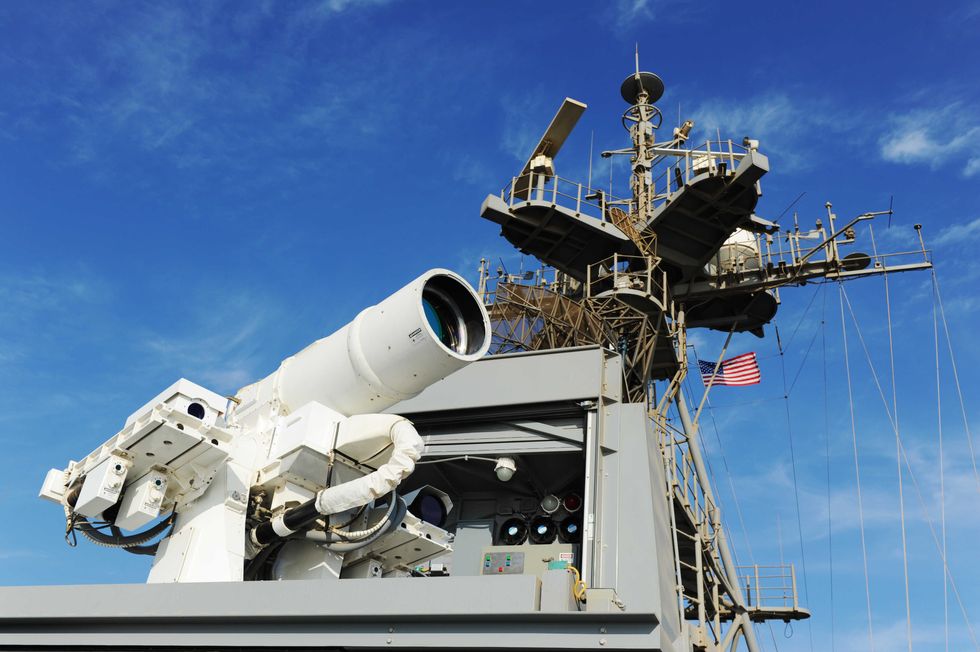 The Afloat Forward Staging Base (Interim) USS Ponce (AFSB(I) 15) conducts an operational demonstration of the Office of Naval Research (ONR)-sponsored Laser Weapon System (LaWS) while deployed to the Arabian Gulf. (U.S. Navy photo by John F. Williams/Released)
The Portland was commissioned in the middle of December, and is slated to be home-ported in San Diego. The vessel will not only test the Laser Weapon System, it will also serve as flagship for the upcoming RIMPAC exercise.
The United States sent the Laser Weapon System to the Middle East, where after a series of demonstrations, the captain of USS Ponce was authorized to use it as a defensive weapon. The Ponce was decommissioned last summer, and had been the subject of a rumored purchase by Argentina.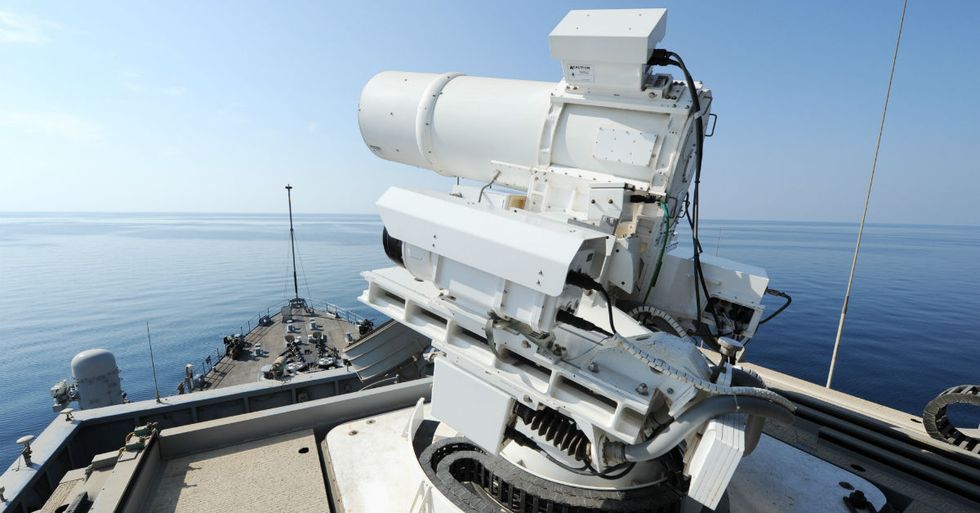 USS Ponce conducts an operational demonstration of the Office of Naval Research-sponsored Laser Weapon System. Navy photo by John F. Williams.
The Portland displaces 25,000 tons, and has a top speed of 22 knots. According to the Sixteenth Edition of The Naval Institute Guide to Combat Fleets of the World, it can carry two LCAC (Landing Craft, Air Cushion), roughly 700 Marines, and up to four helicopters. It is armed with the Mk 31 launcher for the RIM-116 Rolling Airframe Missile and two 30mm Bushmaster II chain guns.
Other laser programs have been in the works as well. One concept involved installing a pallet with a High-Energy Fiber Laser on a H-60 airframe, turning a Blackhawk or Seahawk into a Laserhawk. The Army also tested a laser weapon on the AH-64 Apache. Both the Blackhawk and Apache had the ability to guide missiles like the AGM-114 Hellfire and AGM-123 Skipper with lasers. Another laser known as ATHENA was used to shoot down drones in another recent test.