As the crisis over North Korea's nuclear program heats up, some are calling for the return of American tactical nuclear weapons to South Korea, or possibly basing them in Japan.
---
And while the notion of America deploying so-called "tactical" nukes to South Korea or Japan may send arms controllers into a fit, there are actually few options if the US does get the nod from Asian nations.
During the Cold War, the United States had a variety of delivery platforms for the tactical nukes. There were artillery rounds like the W48. There were missiles like the MGM-52 Lance. There were also air-dropped tactical nuclear bombs.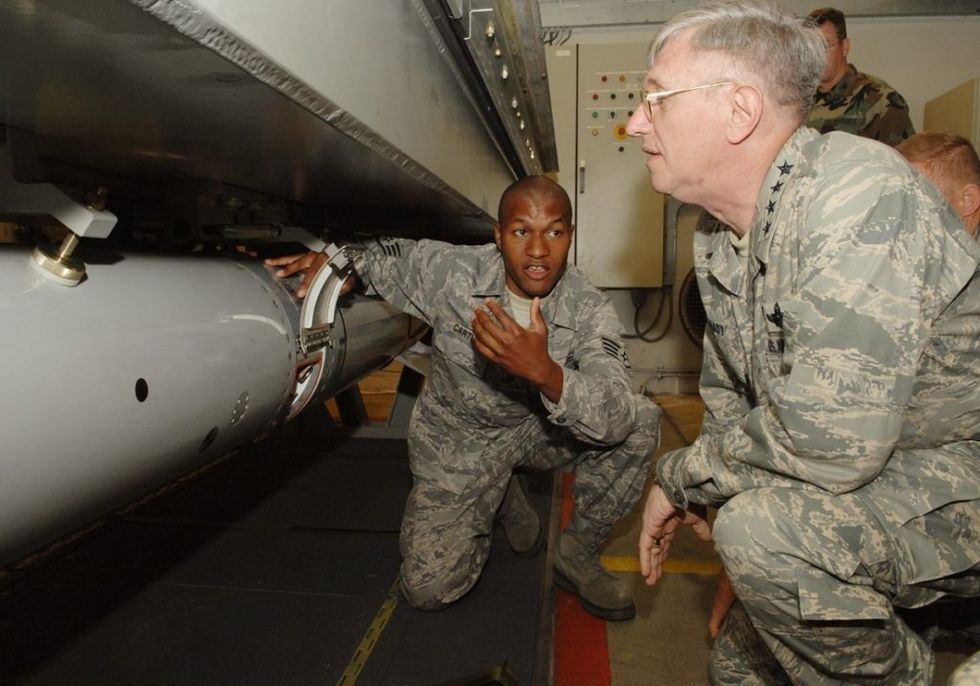 A U.S. Air Force F-16 Fighting Falcon assigned to the 18th Aggressor Squadron at Eielson Air Force Base, Alaska, May 4, 2016, takes off. The five squadrons of F-16s based in South Korea and Japan are capable of delivering the B61 tactical nuclear bomb. (U.S. Air Force photo by Staff Sgt. Joshua Turner)
Deployment to South Korea and Japan would place the weapons next to the most likely delivery platform for tactical nuclear strikes: F-16 Fighting Falcons. The 8th and 51st Fighter Wings at Osan and Kunsan Air Bases in South Korea and the 35th Fighter Wing in Japan combine for five squadrons of the planes.
The deployment of this system does come with the need for added security. During the Turkish coup of 2016, the security of the nukes became a concern, prompting their eventual evacuation.