Over the years, Israel has nurtured a high-tech defense industry that has developed its own missile-defense systems and tanks. They've even "hacked" F-16s to make them deadlier. Israel's military tech is so good, that even their historical enemy, Saudi Arabia, is a willing buyer.
---
Much of this development was out of necessity. Israel has had to defend its territories from political enemies and neighbors for centuries. And, in the wake of the Six-Day War, France went back on the sale of an airframe that would become the Mirage V. A constant need for arms and the unreliability of vendors led Israel to develop and maintain the capacity to build their own weapons.
One such weapon system is the Spike family of anti-tank missiles. There are six varieties of this armament: the Spike-MR for grunts and special forces; the Spike-LR for use from armored vehicles; the Spike-ER, which is used from helicopters like the AH-1 Cobra; the Spike-SR, which was modified for shorter ranges; the Mini-Spike, which is a portable, anti-personnel version of the missile, and, finally, the Spike-NLOS, which offers a range of roughly 15 miles.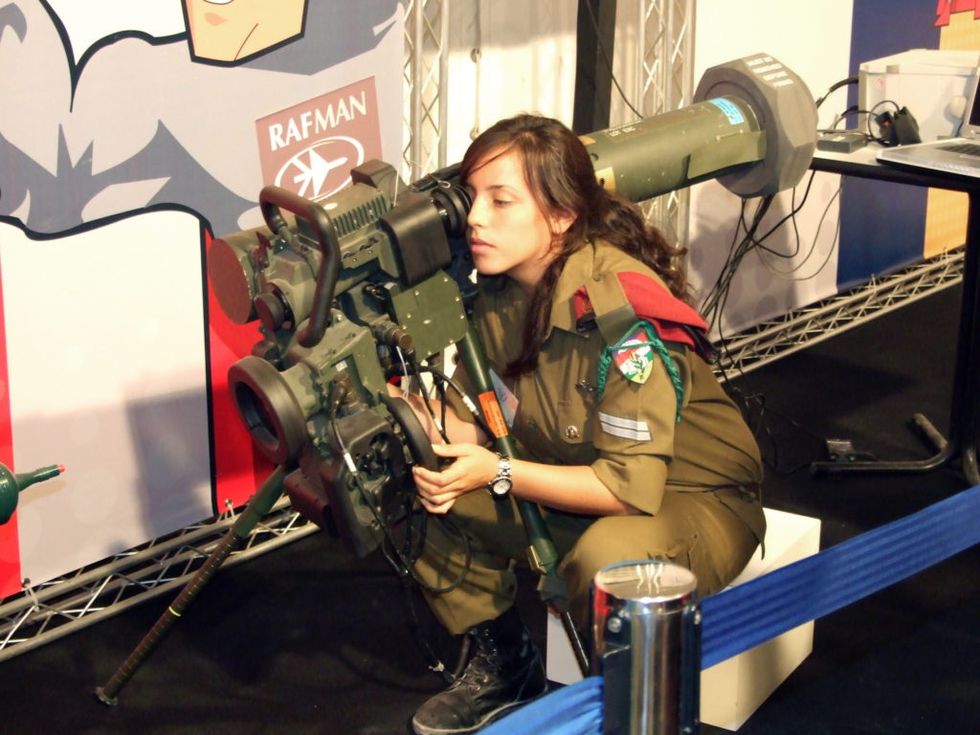 While the Spike-LR is meant for use from armored vehicles, it can also be carried by infantry. (Wikimedia Commons photo by Natan Flayer)
The missile packs a tandem warhead. This means it has a smaller warhead used to trigger the explosive reactive armor (ERA) on a tank, which then allows the larger warhead to get inside the tank and destroy.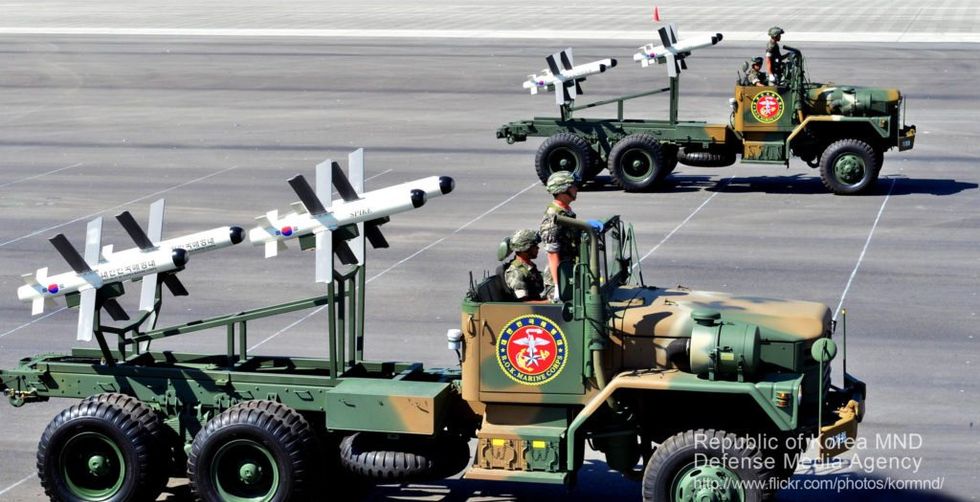 South Korea is a major user of the Spike anti-tank missile. (Photo by Republic of Korea Armed Forces)
The Spike has been a very successful product for Israel, with a number of countries buying, including Poland, Chile, Belgium, South Korea, Finland, and the United Kingdom. Now, this isn't the first time Israeli systems have been exported. India has become a major customer of Israel's Barak point-defense surface-to-air missile, using it on a number of naval platforms.
To learn more about this tank-spiking family of missiles, check out the video below.