The Russian Navy has been having a lot of problems since the end of the Cold War. The Kuznetsov Follies are just the tip of the iceberg. But the Russian Navy may be taking a real hit under the ocean.
---
Yeah, folks, Russia's headed for a big hit on the submarine front. In a sense, they already took one.
During the Cold War, the Soviet Union had an immense fleet of submarines, ranging from the ancient Whiskey-class diesel-electric subs to modern Typhoon-class nuclear-powered ballistic missile submarines.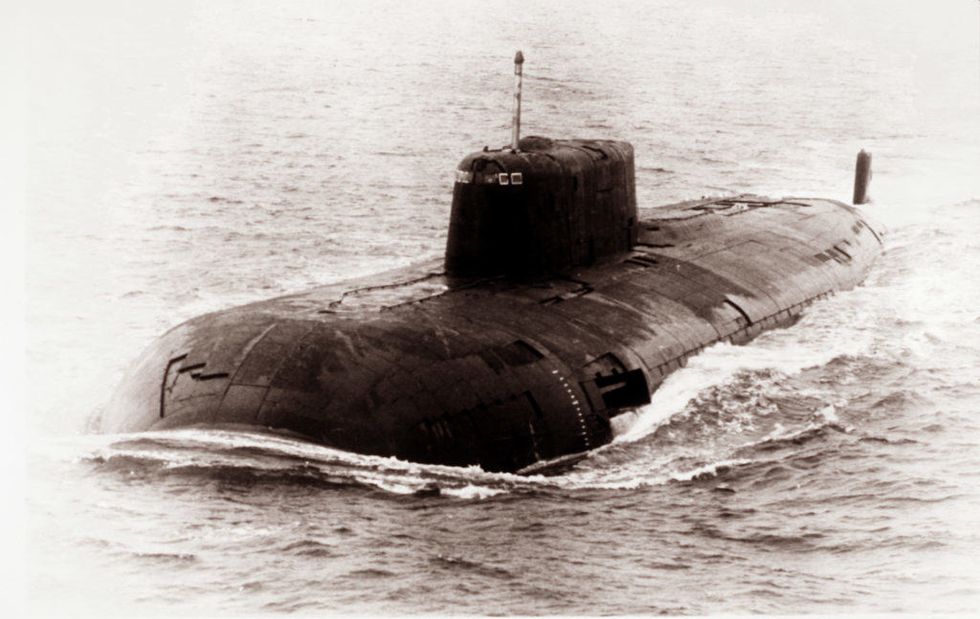 A port bow view of a Soviet Oscar Class nuclear-powered cruise missile attack submarine underway. Each Oscar sub is equipped with 24 SS-N-19 550-kilometer-range missiles. (DOD photo)
According to GlobalSecurity.org, there were a total of 61 submarines active in the Russian Navy in 2015. In 1985, the Soviet Navy had 366. That is a drop of 83 percent. Much of this was due to the end of the Cold War. Russia, practically bankrupt, couldn't afford to keep many of those subs in service.
Worse, new construction also fell off, truncating the production runs of the Oscar-class nuclear-powered guided-missile submarines and the Akula-class attack submarines. It also had the effect of stretching out the time it took to get the first Yasen-class submarine built (20 years from start to finish on the first sub). The slow rate of construction means that Russia will see its nuclear submarine force dwindle even further.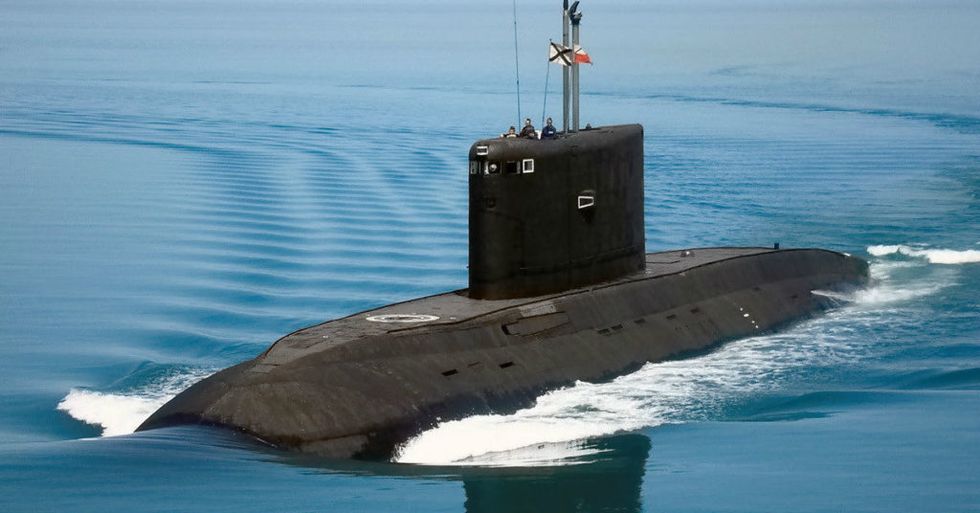 Improved Kilo class submarine. Photo from Ministry of Defense of the Russian Federation.
Russian submarines have also had a disturbing trend of being lost in accidents, including at least three nuclear submarines since 1985, a Yankee-class ballistic missile sub off Bermuda in 1986, a Mike-class attack submarine off Norway in 1989, and the Oscar-class submarine Kursk in a 2000 explosion.
One bright spot for Russia is that the production of diesel-electric submarines like the Kilo-class are continuing, fuelled by export orders. That said, the recent loss of an Indian Navy Kilo, the Sindhurakshak, to a fire and explosion in 2013 will leave open questions about the quality of Russian designs.