Most modern tanks can be pretty tough.
---
In fact, Tom Clancy recounted one such tale of an Abrams tank getting stuck in the mud during Desert Storm, deflecting shots from as close as 400 yards, and then surviving efforts to destroy it in place with just some sights out of alignment.
However, that toughness comes at a price. These tanks have a lot of blind spots.
What types of problems come from not being able to see through armor? Think about that scene with Welsh and McGrath during Episode 3 of "Band of Brothers" when they took out that German assault gun with a bazooka. Worse, the only way to really get a good view was to poke your head outside the vehicle. If the enemy has a good sniper, that becomes a dicey proposition.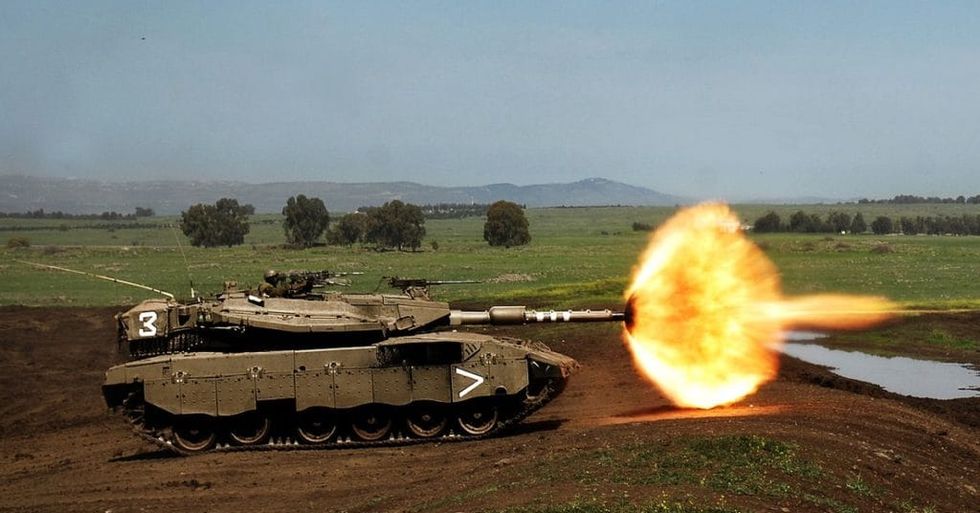 A Merkava 3 tank fires its 120mm main gun during a training day held in the Golan Heights for the 188th Armored Brigade. The crewman in the hatch can see what's going on, but he is vulnerable to a sniper. (IDF photo)
Thankfully for tank crews, Elbit Systems is addressing that problem. According to company reps, the IronVision system now means crews don't have to deal with being situationally unaware. But you might be wondering how you can get a tank crew to see though inches of armor.
Officially, Elbit's website describes IronVision as a 360-degree "panoramic situational awareness system" for crewmen on board tanks and other armored fighting vehicles. This is done using so-called "See-Through Armor" technology very similar to that used on the helmet-mounted sights used by pilots of aircraft like the MiG-29, Su-27, and AH-64 Apache.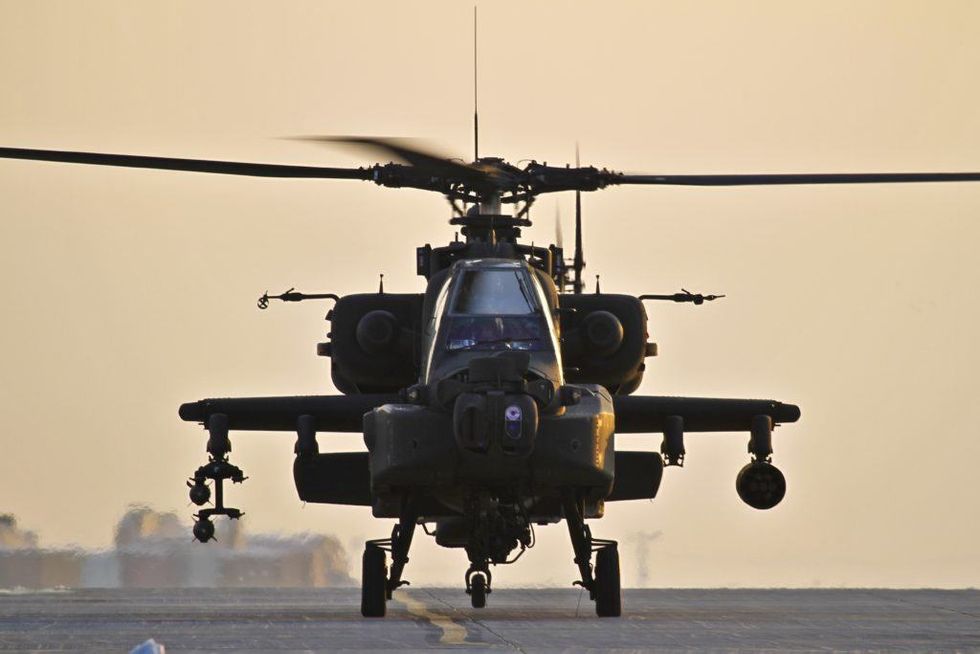 A U.S. Army AH-64 Apache attack helicopter. The helmet-mounted sights used by the Apche's crew are similar to what is used in the SEe-Through Armor technology from Elbit Systems. (U.S. Air Force photo)
IronVision also uses pre-loaded data about terrain and obstacles to give crews the ability to see through their tanks and eliminate the blind spots. As a side benefit, these systems also help reduce motion sickness and visual distortion in armored vehicles.
Often, when tank crews are buttoned up, they risk some grunt getting close enough to do real damage to their vehicle. With IronVision, those risks have been greatly reduced.