When you think of the F-86 Sabre, your thoughts jump immediately to dogfights above the Yalu River against MiG-15s flown by Soviet, Chinese Communist, and North Korean pilots. But this dominant air-to-air fighter wasn't the only version of the Sabre.
---
In addition to the F-86H, a fighter-bomber version of the Sabre that hung around until 1972, the Sabre was also retooled as the F-86D, designed specifically to kill enemy bombers.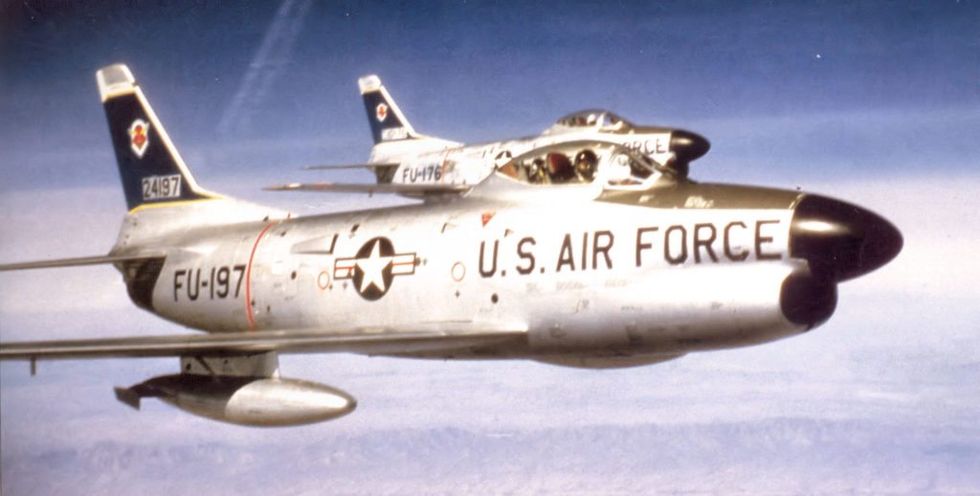 Two F-86L Sabres from the 456th Fighter Interceptor Squadron. The F-86L was an improved F-86D. (USAF photo)
According to aviation historian Joe Baugher, the goal was to create an all-weather interceptor that had a single pilot, as opposed to a two-man crew. The plane was first called the F-95 since it didn't have many parts in common with the F-86A but, in 1950, the Air Force changed the designation to F-86D. The six M3 .50-caliber machine guns onboard the F-86A were replaced with a pack of 24 2.75-inch "Mighty Mouse" rockets. A pilot had the choice of firing 6, 12, or all 24 rockets at an enemy bomber in a single salvo.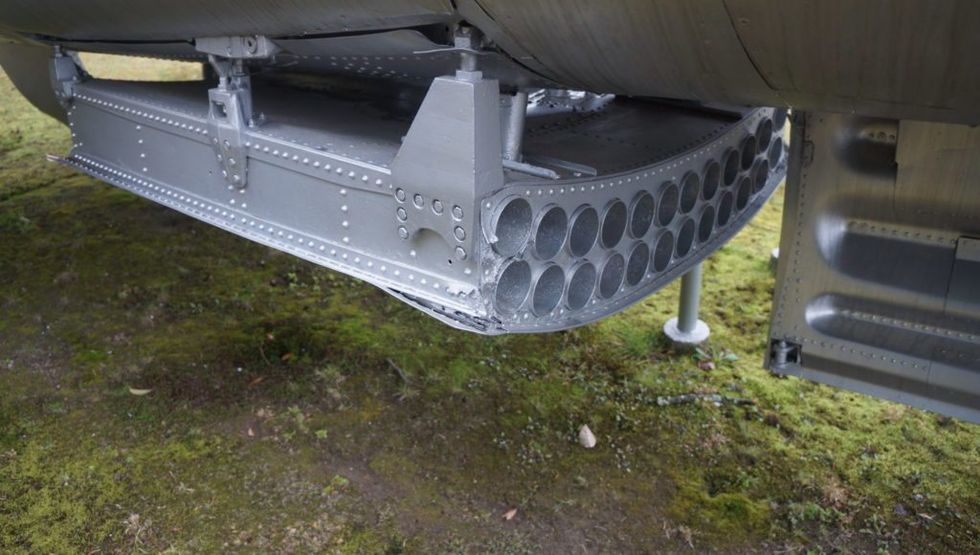 The F-86D was initially considered too sensitive to export, so the F-86K replaced the rocket pack with four 20mm cannon, and a different targeting system. Honduran F-86Ks saw action in the Soccer War and flew until 1980. (Wikimedia Commons photo by Aldo Bidini)
The F-86D hung around until 1961, while the improved F-86L wasn't retired until 1965. F-86Ks flew with international air forces until 1980, when Honduras retired its planes.
Learn more about this bomber-killing Sabre in the video below:
(Jeff Quitney | YouTube)