The Spruance-class destroyer USS Hayler (DD 997) served for 20 years before she was sunk during a training exercise.
---
During that time, she was a standard Spruance-class vessel. This meant she had two five-inch guns, an octuple Mk 29 launcher for the RIM Sea Sparrow missile, a Mk 16 Mod 1 launcher for the RUR-5 Anti-Submarine Rocket, two Mk 15 Phalanx Close-in Weapon Systems, two triple Mk 32 torpedo tube mounts, and space for two SH-2 or SH-60 helicopters (which could swapped out for a single SH-3).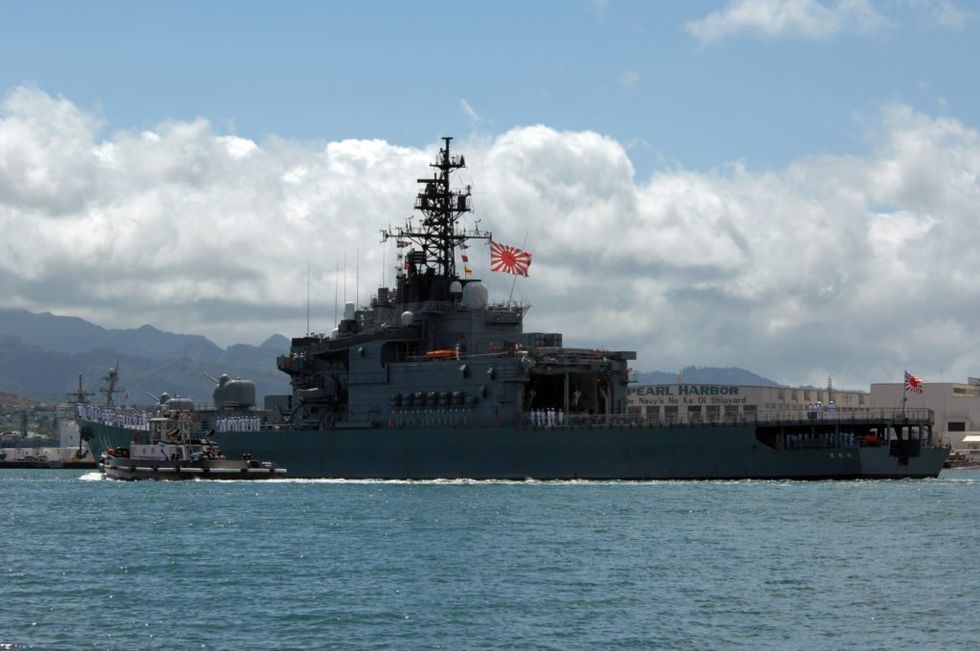 Japanese Maritime Self Defense Ship JS Haruna (DD 141) arrives at Naval Station Pearl Harbor for this year's Rim of the Pacific Exercise (RIMPAC). Haruna had similar armament to baseline Spruance-class destroyers and could carry up to three Sea King anti-submarine helicopters. (US Navy photo)
But the Hayler could have been very different. In fact, when ordered, Congress had actually given the Navy a choice: Hayler would either be built by herself as the 31st and last Spruance-class destroyer, or the Navy could get both Hayler and an unnamed sister ship as the lead vessels of a new class of helicopter destroyers.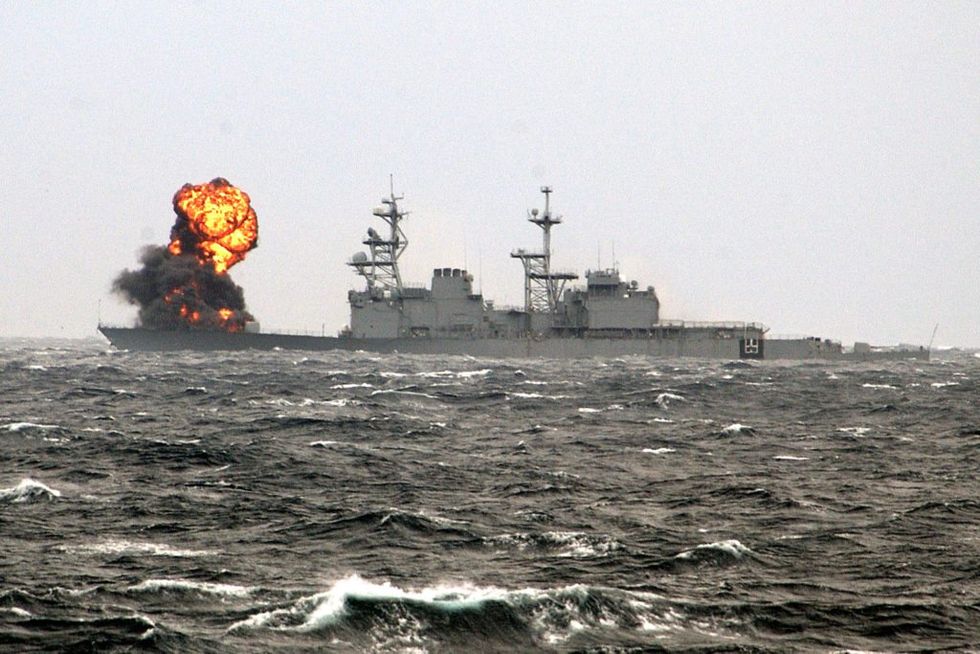 The decommissioned destroyer Hayler (DD 997) takes fire from a 57mm Bofors gun aboard the Canadian Halifax-class multi-role patrol frigate HMCS Ville De Quebec (F 332), during a Sink Exercise conducted 300 miles off the East Coast of the United States. (Photo courtesy Canadian Navy)
At the time Congress gave the Navy the choice, Japan had brought the Haruna-class helicopter destroyers into service. Haruna and Hiei, both named after Kongo-class battlecruisers, had a similar armament suit to the baseline Spruance-class destroyers.  The big difference: The Japanese vessels could carry up to three HSS-2 anti-submarine helicopters, a locally manufactured variant of the Sikorsky SH-3 Sea King.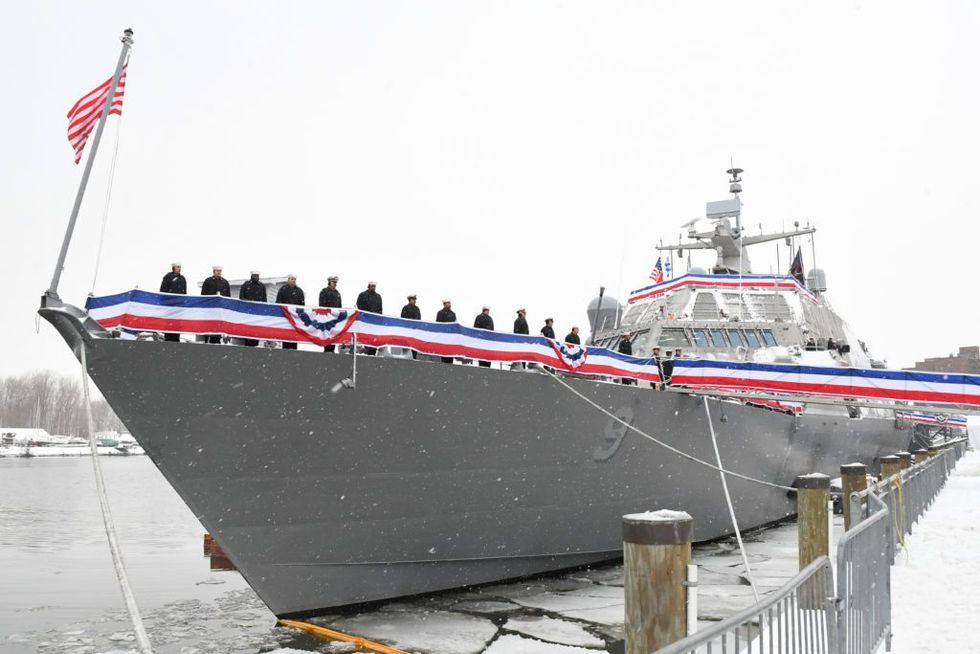 USS Little Rock (LCS 9), seen here during her December 2017 commissioning, is currently stuck in ice on the Great Lakes. (U.S. Navy photo courtesy of Lockheed Martin)
Litton-Ingalls had done some of the basic design work and had modified the Spruance design to carry up to four SH-60 Seahawk helicopters. However, the Navy chose not to buy the new design and decided to just build the Hayler. With the struggles that the littoral combat ship has faced, including breakdowns and one being stuck in ice, perhaps a modified Spruance-class destroyer with four helicopters would have been an excellent choice for the Navy. We'll never know.