Today, when we talk about a dominant plane in air-to-air combat, the conversation starts and ends with the F-22 Raptor. But it wasn't always that way. In the 1980s, the F-14 Tomcat and F-15 Eagle were contenders for the title of biggest air-to-air badass. So, between these two planes, which would come out on top in a head-to-head duel?
---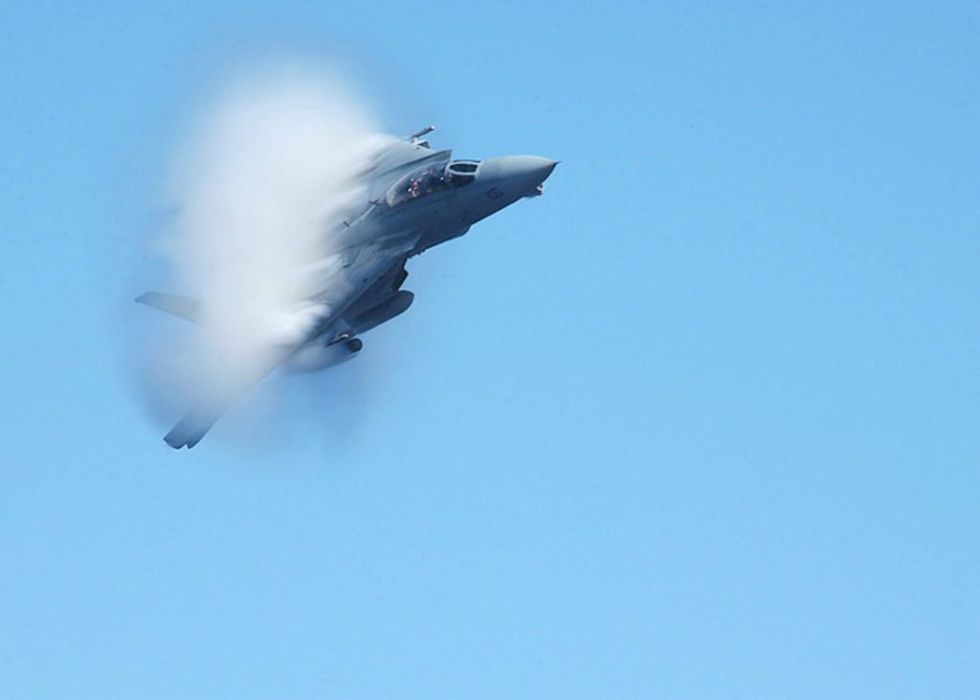 The F-14 was capable of reaching speeds above Mach 2 and could carry a variety of air-to-air missiles. (U.S. Navy photo by Photographer's Mate 3rd Class Ramon Preciado.)
First, a little background. Both the F-14 Tomcat and F-15 Eagle were modeled after lessons learned from the Vietnam War about the realities of air-to-air combat. Previously, the F-4 Phantom had been used as a multi-role fighter, and to do so, it had to give up some air-to-air capability. In the 1980s, both planes were dedicated exclusively to air-to-air missions — in fact, "not a pound air-to-ground" was the design mantra.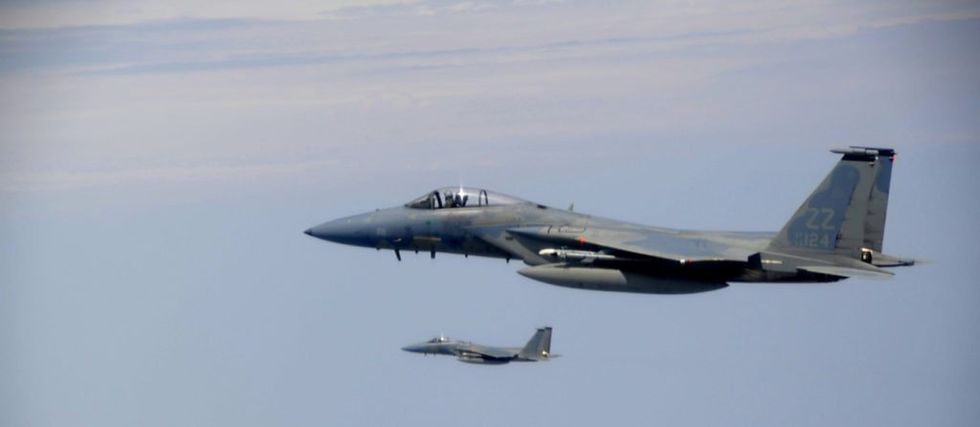 The F-15 Eagle entered service in 1976 and still serves today. In that sense, it has beaten the F-14. (U.S. Air Force photo/Master Sgt. Cohen A. Young)
The F-14 Tomcat has a crew of two, a top speed of 1,544 miles per hour, a maximum unrefueled range of 1,864 miles, and is equipped with the AWG-9 radar. It carries a 20mm M61 cannon and can carry eight air-to-air missiles, often operating with a mix of AIM-54 Phoenixes, AIM-7 Sparrows, and AIM-9 Sidewinders. The plane first joined the Navy in 1974. The only export customer was Iran. The Tomcat was primarily designed to counter Soviet bombers trying to sink carriers, but it was intended to also fight for air superiority.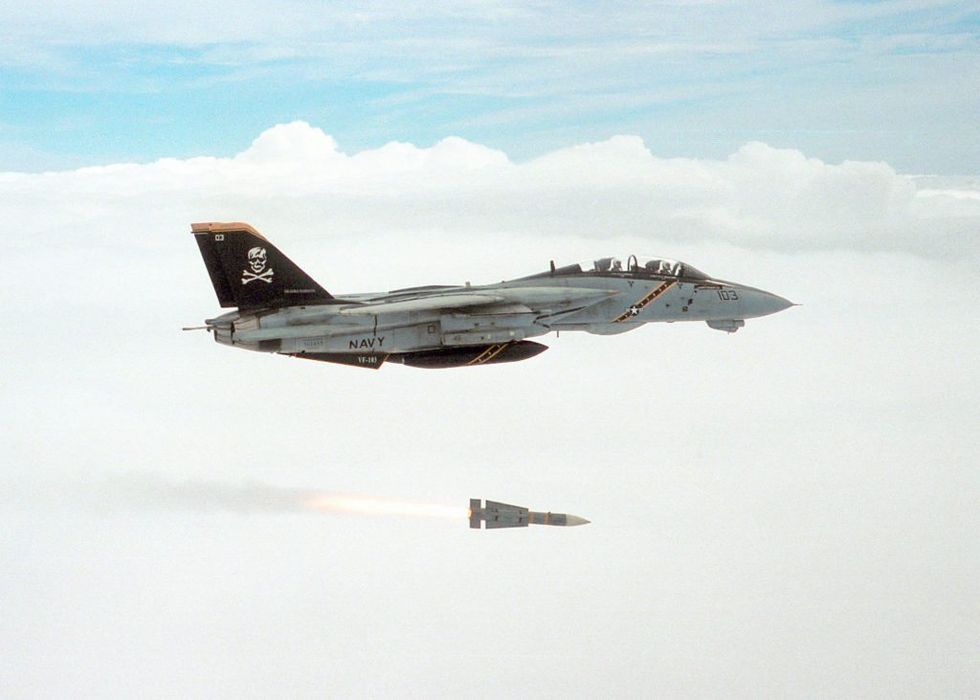 The one clear advantage the F-14 has over the F-15 is reach — the AIM-54 Phoenix has much longer range than the AIM-7 Sparrow, but the Phoenix isn't good at killing fighters. (U.S. Navy photo by Capt. Dana Potts)
The Air Force selected the single-seat F-15 Eagle for its air-superiority needs. This plane, which entered service in 1976, is equipped with the APG-63 radar, a 20mm M61 cannon, and also could carry eight air-to-air missiles. However, it could only carry the AIM-7 Sparrow and the AIM-9 Sidewinder. It had a top speed of 1,875 miles per hour and a maximum unrefueled range of 2,402 miles. It got far more export orders than the F-14 and was purchased by Israel, Japan, and Saudi Arabia.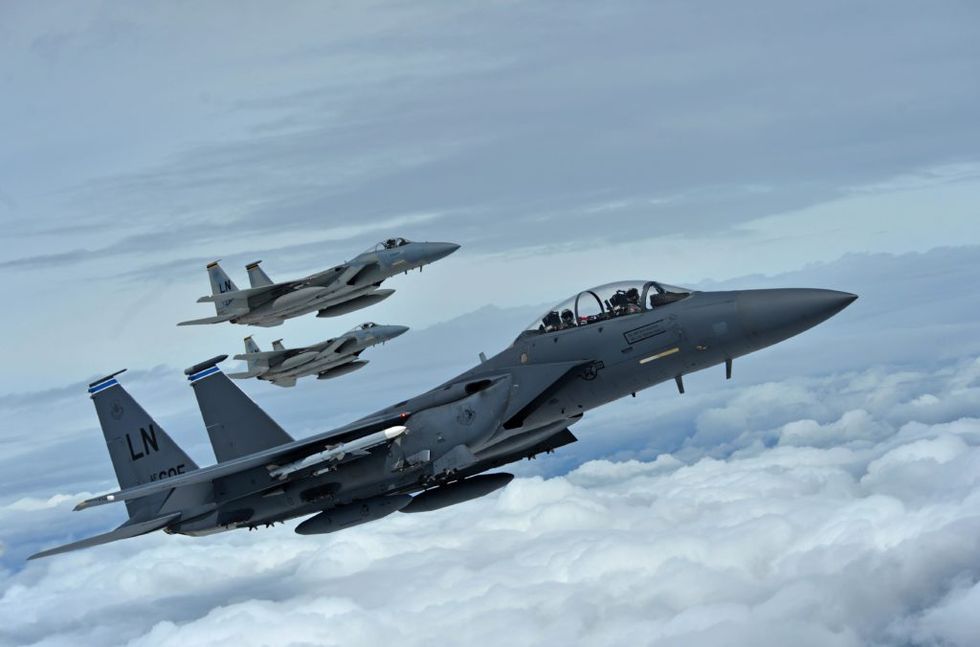 The best chance the F-15 Eagle would have in a fight with the F-14 is to get in close and use superior performance and endurance. (USAF photo)
Which of these planes would come out on top? Well, much depends on which gets to play to their own strengths. The F-14's best chance against the Eagle is to initially fight at a distance – using the Phoenix missile. This may not be much help as the Phoenix isn't designed to engage fighters, but there's always a chance. Even then, this advantage is offset by the fact that the Phoenix could displace as many as six AIM-7 Sparrows, which perform better. That said, the Eagle needs to manage to get close and to use its performance and endurance to win a dogfight.
Related Articles Around the Web