The Navy is about to give their Zumwalt-class destroyers some serious ship-killing upgrades. The multi-billion dollar vessels, equipped with a host of advanced technologies, will be given additional weapon systems, primarily for their Mk 57 vertical-launch systems.
---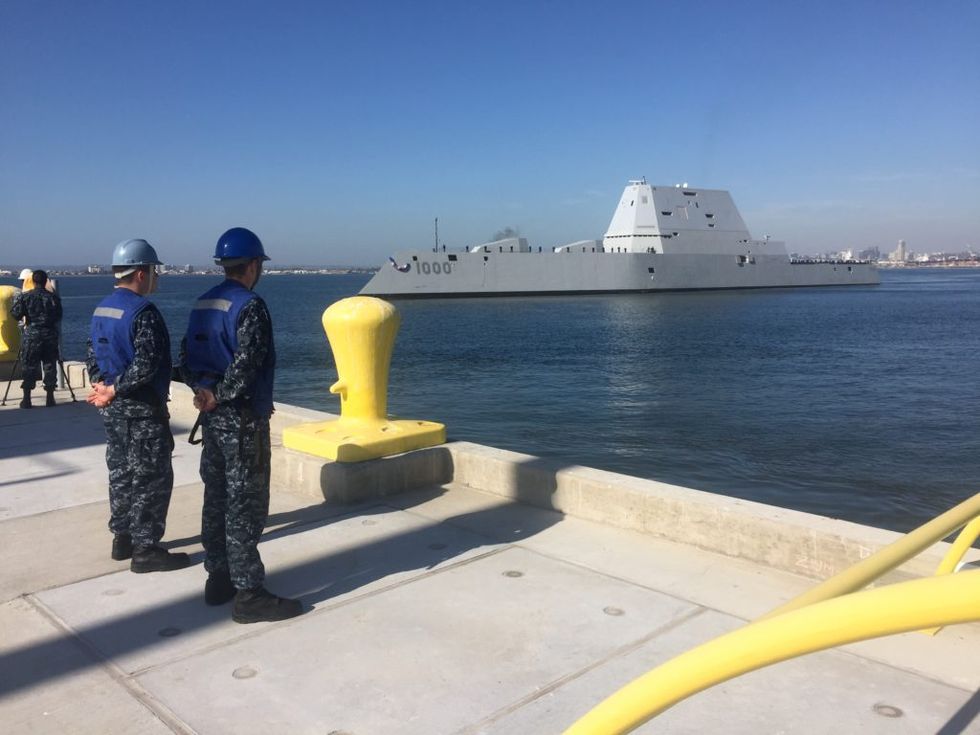 The Navy's most technologically advanced surface ship, USS Zumwalt (DDG 1000), steams through San Diego Bay after the final leg of her three-month journey en route to her new homeport in San Diego. Zumwalt will now begin installation of combat systems, testing and evaluation and operation integration with the fleet. (U.S. Navy photo by Petty Officer 2nd Class Zachary Bell/Released)
According to a report by DefenseNews.com, the upgrades are part of the Defense Department's effort to counter China's increasingly capable blue-water Navy. The Zumwalt-class destroyers are already capable of firing the BGM-109 Tomahawk cruise missile, some variants of which are capable of hitting ships.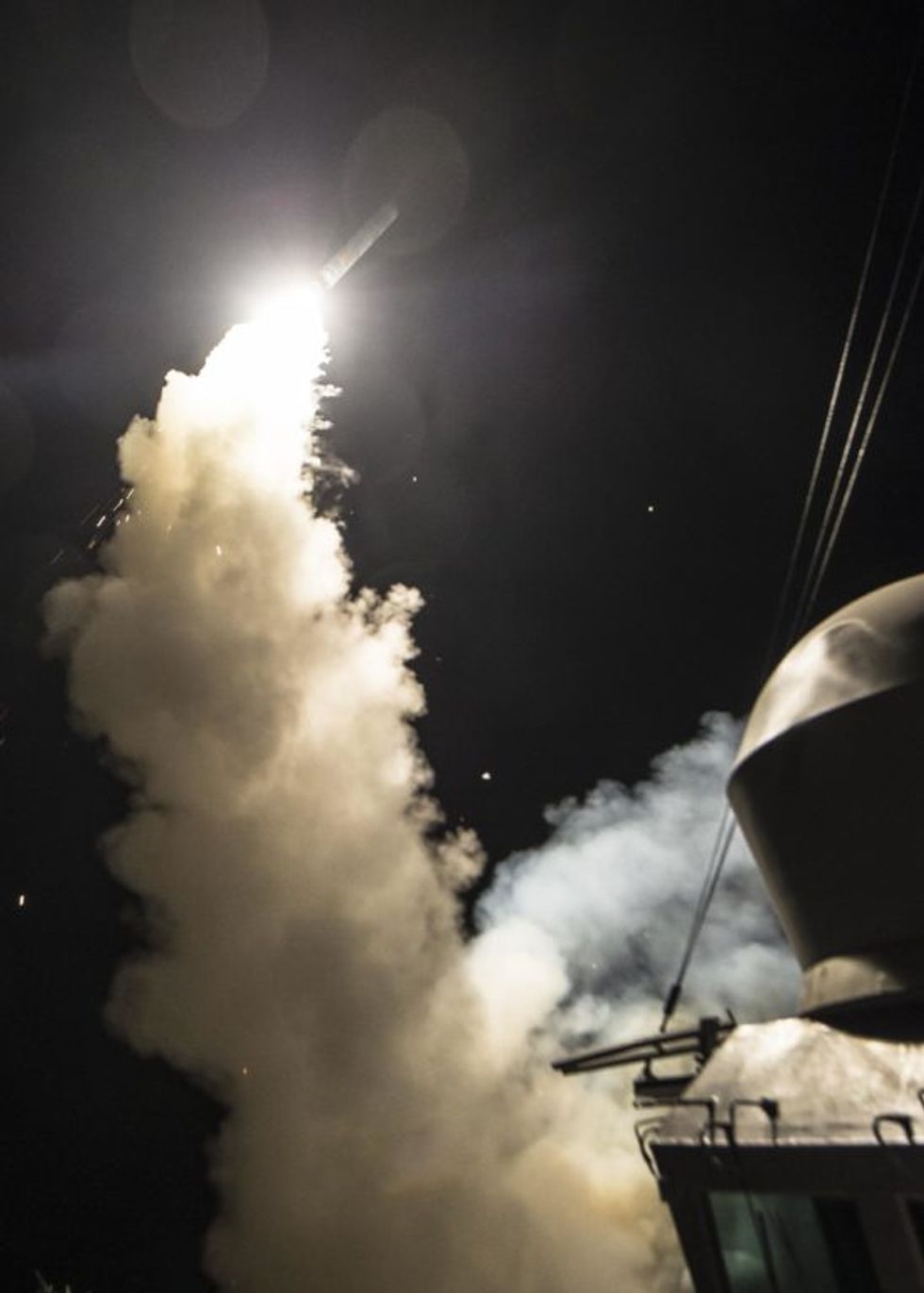 The guided-missile destroyer USS Ross (DDG 71) fires a Tomahawk land attack missile April 7, 2017. Versions of the Tomahawk can attack ships. (U.S. Navy photo)
The truncation of the Zumwalt-class destroyer to three vessels from previously planned purchases of 32, 28, and seven, resulted in the cancellation of the Long-Range Land-Attack Projectile, leaving the vessels' pair of 155mm Advanced Gun Systems without any ammo. A number of off-the-shelf options are present for the guns, including the Vulcano round (a miniature anti-ship missile), but the former commander of the lead ship of the class, USS Zumwalt (DDG 1000), said that the Navy had made no decision as to what to equip the guns with – leaving them non-functional for all intents and purposes.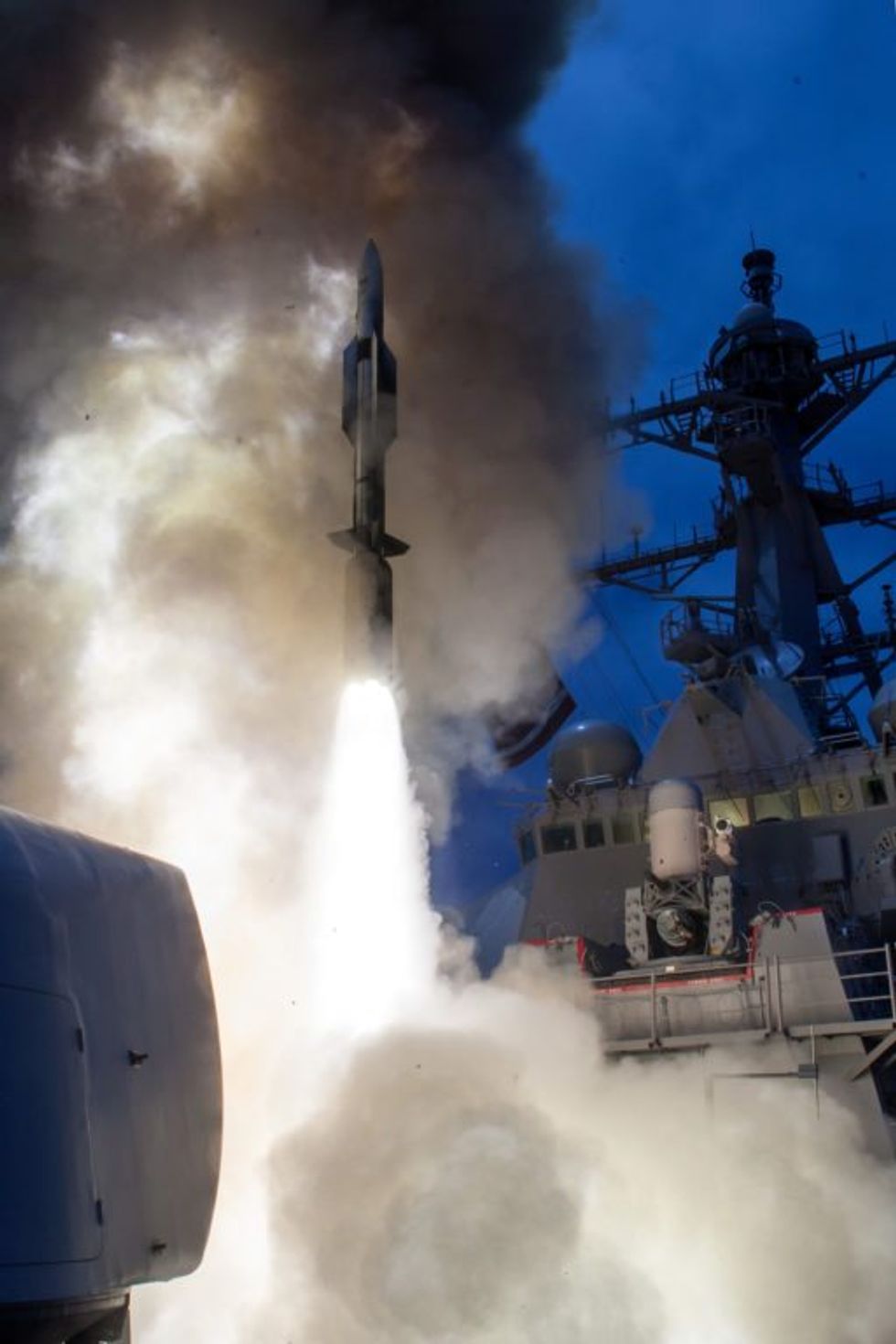 The Arleigh-Burke class guided-missile destroyer USS John Paul Jones (DDG 53) launches a Standard Missile-6 (SM-6). (U.S. Navy photo)
One of the likely systems to be added to the Zumwalt is the RIM-174 SM-6 Extended Range Active Missile. This is a version of the canceled RIM-156 Standard SM-2 Block IVA that has been equipped with the seeker from the AIM-120C-7 version of the Advanced Medium-Range Air-to-Air Missile. In essence, it is primarily a fire-and-forget surface-to-air missile.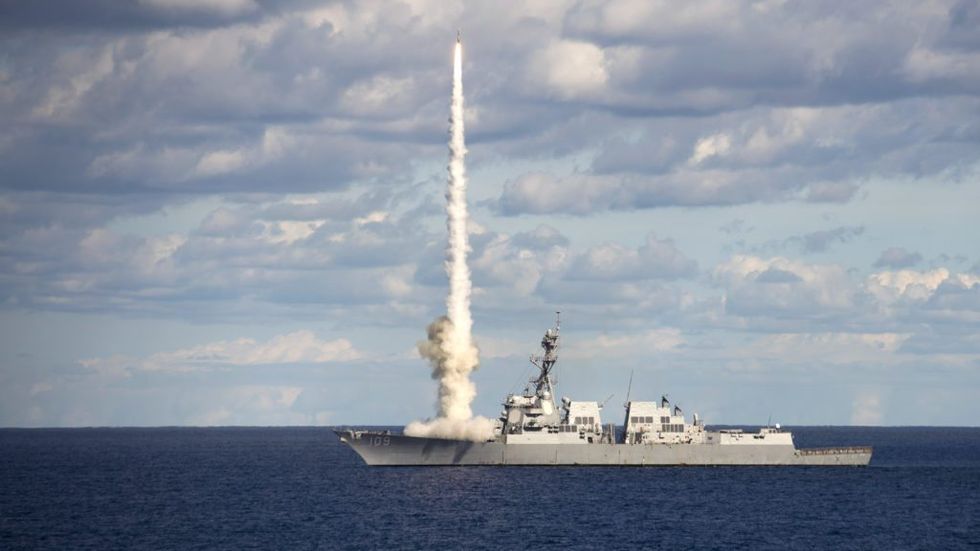 The guided-missile destroyer USS Jason Dunham (DDG 109) launches a SM-2 missile during a live-fire exercise. Jason Dunham is underway with the Harry S. Truman Carrier Strike Group preparing for future operations. (U.S. Navy photo by Mass Communication Specialist 3rd Zachary Van Nuys/Released)
The RIM-66 Standard SM-1 and SM-2 surface-to-air missiles, earlier missiles in the Standard series, also had a secondary capability to attack surface ships – with one notable use being during Operation Preying Mantis when they were used by to sink an Iranian Navy Combattante II-class missile boat, the Joshan.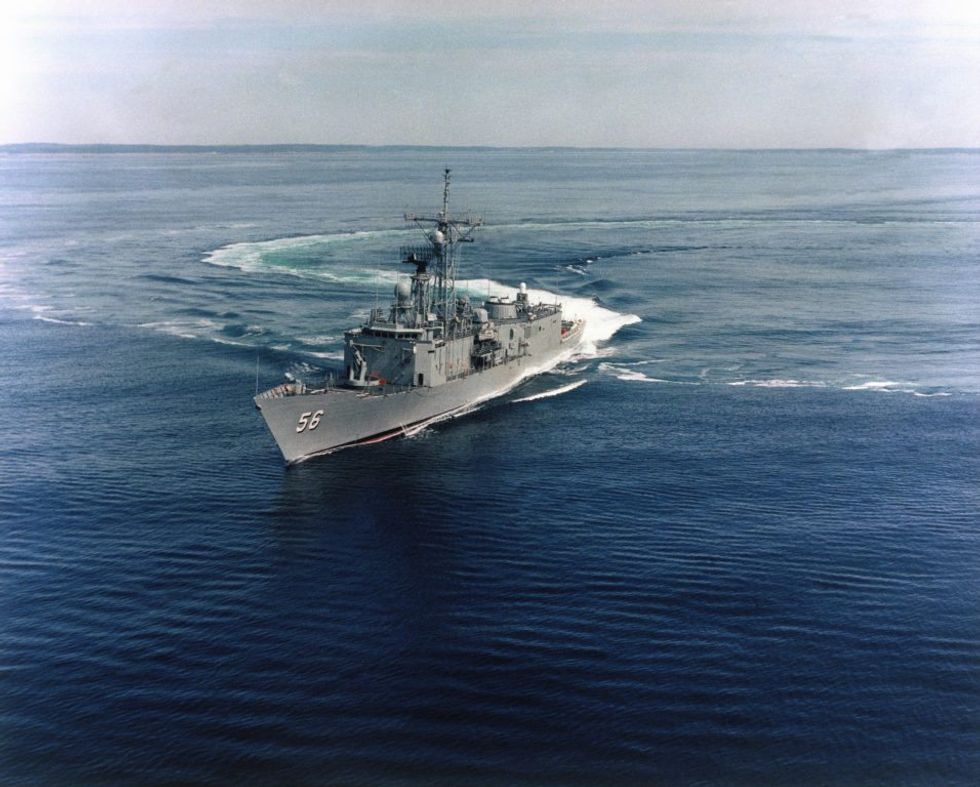 A port bow view of the guided-missile frigate USS Simpson (FFG 56) underway off the coast of New England prior to its commissioning. Simpson was one of several ships that participated in Operation Praying Mantis, which was launched after the guided-missile frigate USS Samuel B. Roberts (FFG-58) struck an Iranian mine on April 14, 1988. The Simpson used SM-1 missiles against the Joshan, an Iranian Combattante II-class missile boat. (U.S. Navy photo courtesy of Bath Iron Works/Released)
The SM-6 also is capable against ballistic missiles, with one of these missiles scoring a kill against a simulated medium-range ballistic missile during a test last August. The kill is notable, as the SM-6 uses a blast-fragmentation warhead as opposed to the SM-3's hit-to-kill intercept vehicle.
Related Articles Around the Web