October 11, 2017 06:52:11 EST
The pilots in the U.S. Air Force fly a bunch of planes. The F-15 Eagle, the C-17 Globemaster, the A-10 Thunderbolt II, and the Mirage 2000D… Wait, that can't be right. The Mirage 2000D is a French plane, and not in service with the Air Force.
---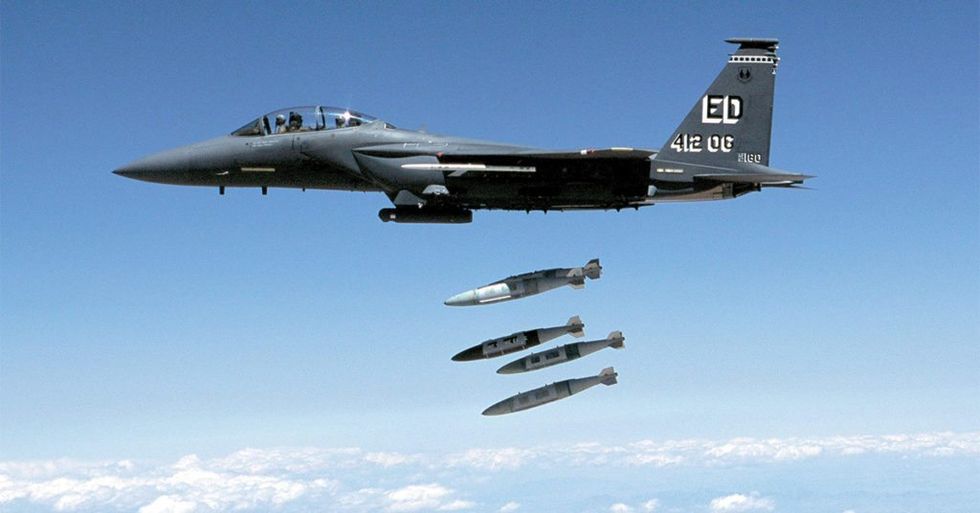 Four 2,000-pound Joint Direct Attack Munitions are released from an F-15E during a developmental test at Edwards Air Force Base in 2002. Photo courtesy of USAF.
Yet, that list is accurate. Right now, Maj. Raymond "Banzai" Rounds of the U.S. Air Force is based out of Ochey Air Base in France, flying with the Armee de l'Air. The French have three squadrons of Mirage 2000Ds.
In one sense, the Mirage 2000D is like the F-15E. Both are multi-role fighters that are based on air-superiority planes (the Mirage 2000C and the F-15).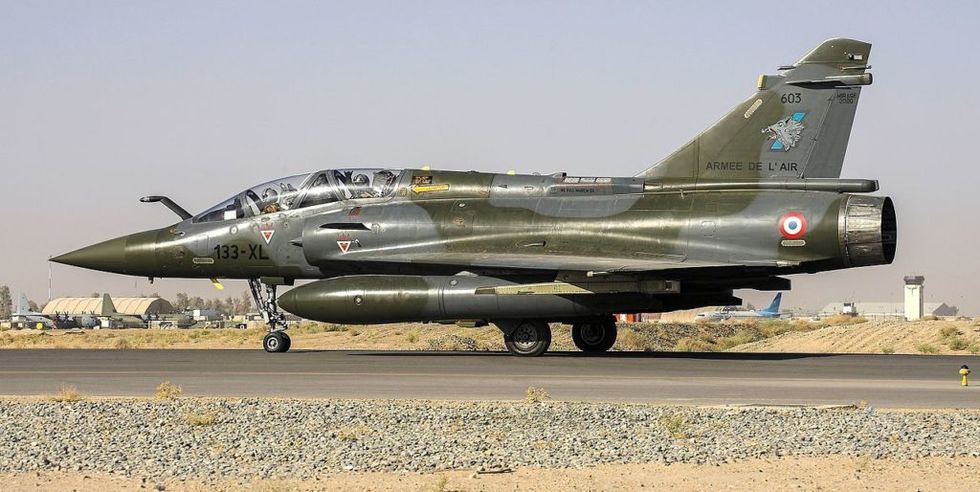 A Mirage 2000D at Kandahar air base. (Wikimedia Commons)
According to Military-Today.com, the Mirage 2000D is capable of carrying a wide variety of air-to-surface weapons, including dumb bombs, laser-guided bombs, Exocet anti-ship missiles, APACHE and SCALP missiles, the AS-30L missile, and rocket pods. It can also carry Magic 2 air-to-air missiles.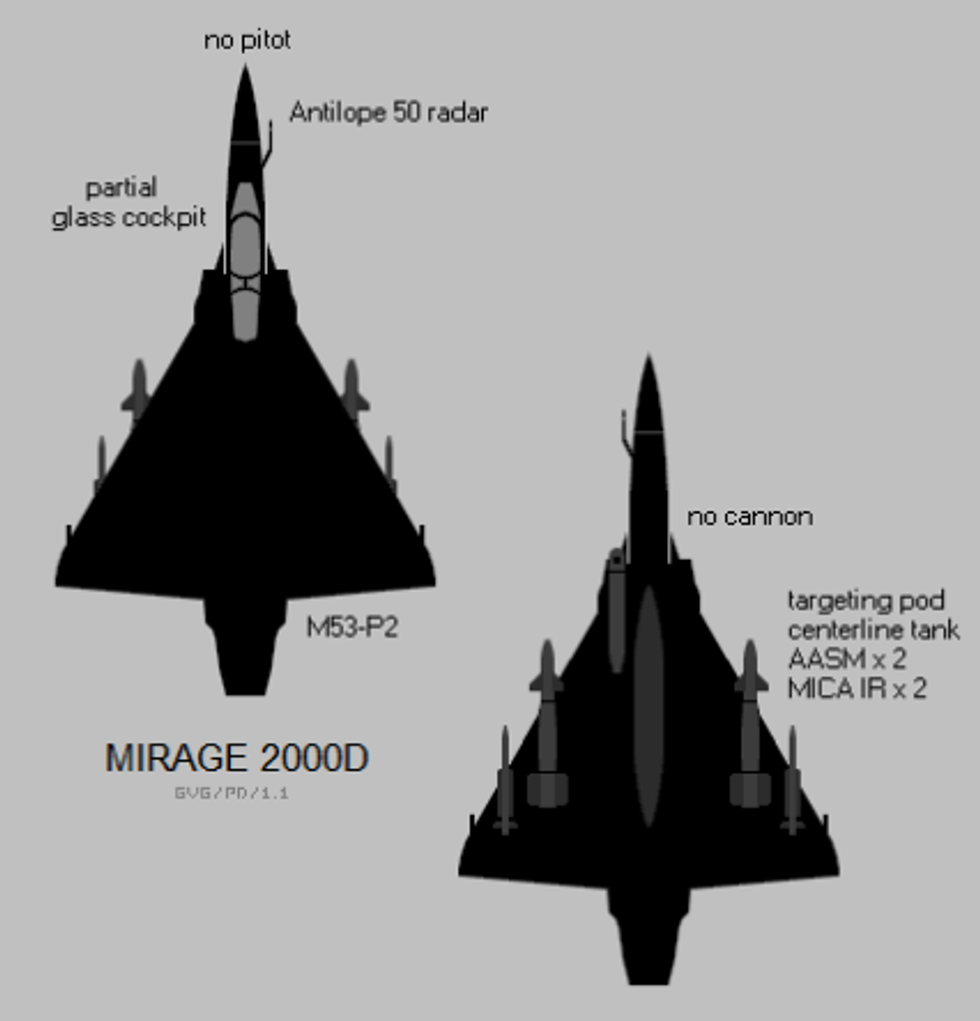 This is just one possible loadout the Mirage 2000D can carry. (Wikimedia Commons)
The Air Force has a program that enables pilots like Rounds to do exchange tours with other countries' militaries. But that's not the only exchange.
There are also inter-service exchanges, where members of American military services fly with a unit in another American service. Perhaps the most famous of those pilots is Marine John Glenn, who scored three MiG kills while flying with the Air Force's 51st Fighter Wing.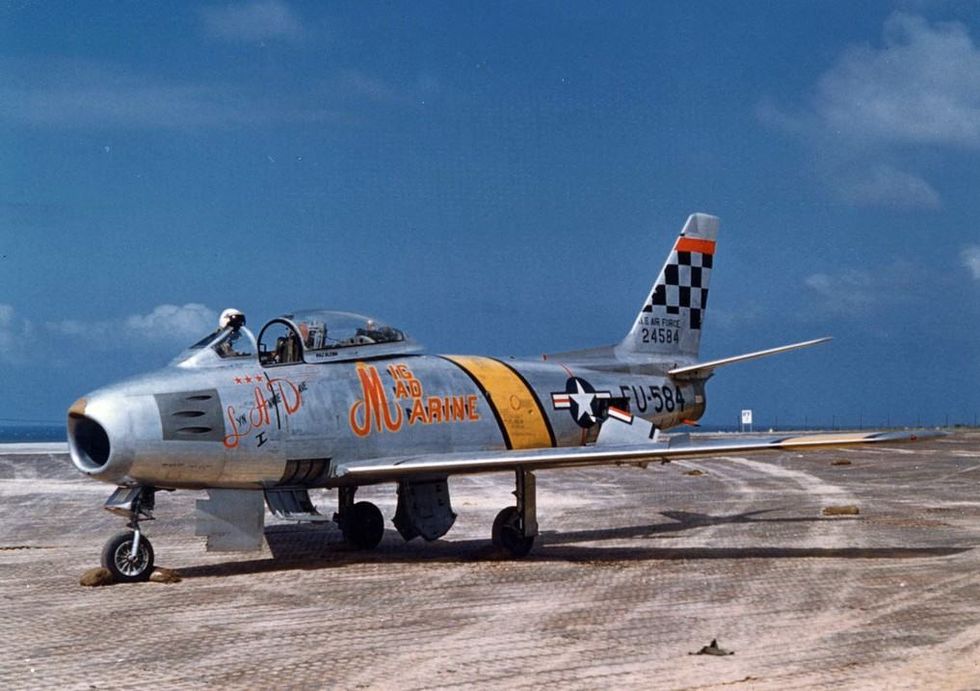 The F-86F flown by John Glenn during his exchange tour with the 51st Tactical Fighter Wing. (USAF photo)
Rounds's exchange tour will last for two years. After that, he will return the Air Force and bring over lessons he's learned from the French.
You can see a video from the Joint Forces Channel that not only discusses Rounds's exchange tour, but also what it takes to support the airmen who taken on these tours, below.