If there's one generally accepted rule of warfare, it's that you should never invade Russia during the winter. Hitler tried it and failed horribly, Napoleon tried before that and found equally terrible results, and the Swedes who fought in the Great Northern War would tell a similar story.
---
Supply lines running thin in the freezing cold and enveloping mud spells doom for anyone attacking into a Russian winter — or does it? For some reason, history tends to overlook the many times Russia has lost in the cold, despite their home-turf advantage.
1. The Japanese — Russo-Japanese War
Because the giant nation's borders have changed throughout history, it's hard to pinpoint what exactly constitutes the "Russia" part of a "Russian winter." Most historians would define it as invading west of the Steppes, but technically, the Japanese attacked Russia by taking Russian-controlled Korea and Manchuria.
Japan invaded and conquered the Korean peninsula in February 1904. Ironically, Tsar Nicholas II couldn't get the supplies needed from the Western half of Russia due to intense winter weather — the same conditions that, supposedly, make Russia impregnable. As a result, the Japanese were able to fortify and held the territory until the end of WWII.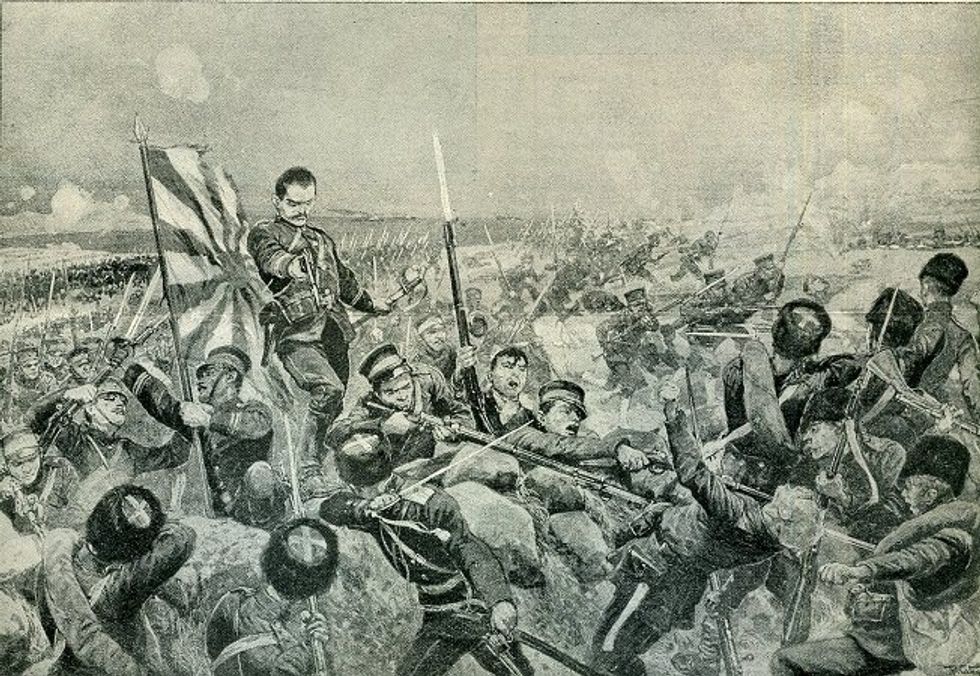 If you want to conquer Russia, use their winters against them.
2. The Finns — Continuation War
As hard fought as the Winter War between Finland and the USSR was, the Finns managed to hold onto their independence by ceding 11% of their bordering lands to the Soviet Union. Later, Finland sought to regain these lands by making an enemy-of-my-enemy pact with Nazi Germany in 1941.
Finnish forces pushed through to Leningrad so "successfully" that it made Hitler confident he could do the same. Except, in this case, "success" meant that cannibalism wasn't too widespread.  Though trying, the Finns were able to hold onto territory until 1944, when Finland sided with their archenemy, Russia, to fight off Nazi Germany.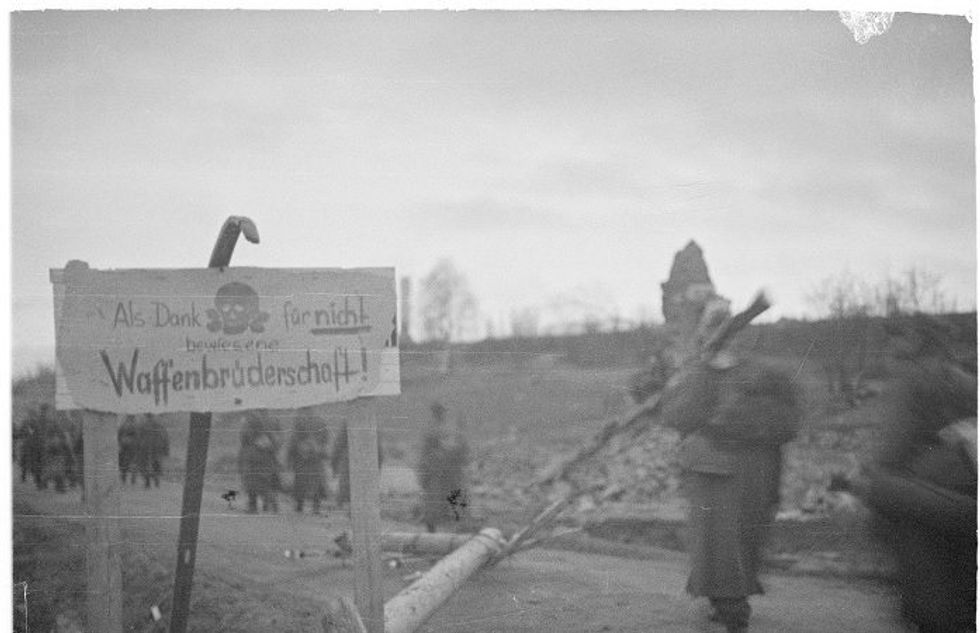 They took over castles with arrows and spears. What's your excuse? (Courtesy Painting)