By October 1942, American Marines and the Japanese were fighting a vicious battle around Henderson Field on Guadalcanal. Marines held a perimeter around Lunga Point while the Japanese controlled the remainder of the island.
---
The Marines guarding the perimeter mostly consisted of those from the 1st Marine Division. Holding a small ridge along the Lunga River, known as Lunga Ridge, were Marines from the 1st Raider Battalion and the 1st Parachute Battalion.
Those Marines were led by the indomitable Lt. Col Merritt "Red Mike" Edson, commanding officer of the 1st Raider Battalion. Edson was already on his way to becoming a legend having earned two Navy Crosses during his career. He would cement his status on Guadalcanal.
The fact that the Marines were even in place to meet the Japanese was due to Edson's foresight. Edson, along with Col. Gerald Thomas – Vandegrift's operations officer, believed that the Japanese were likely to attack at Lunga Ridge. However, Vandegrift believed the attack would come from another area and would not approve the placement of Marines along the ridge. Thomas finally convinced him it would be a good place for Edson's Raiders to rest, thus plugging a significant gap in the line.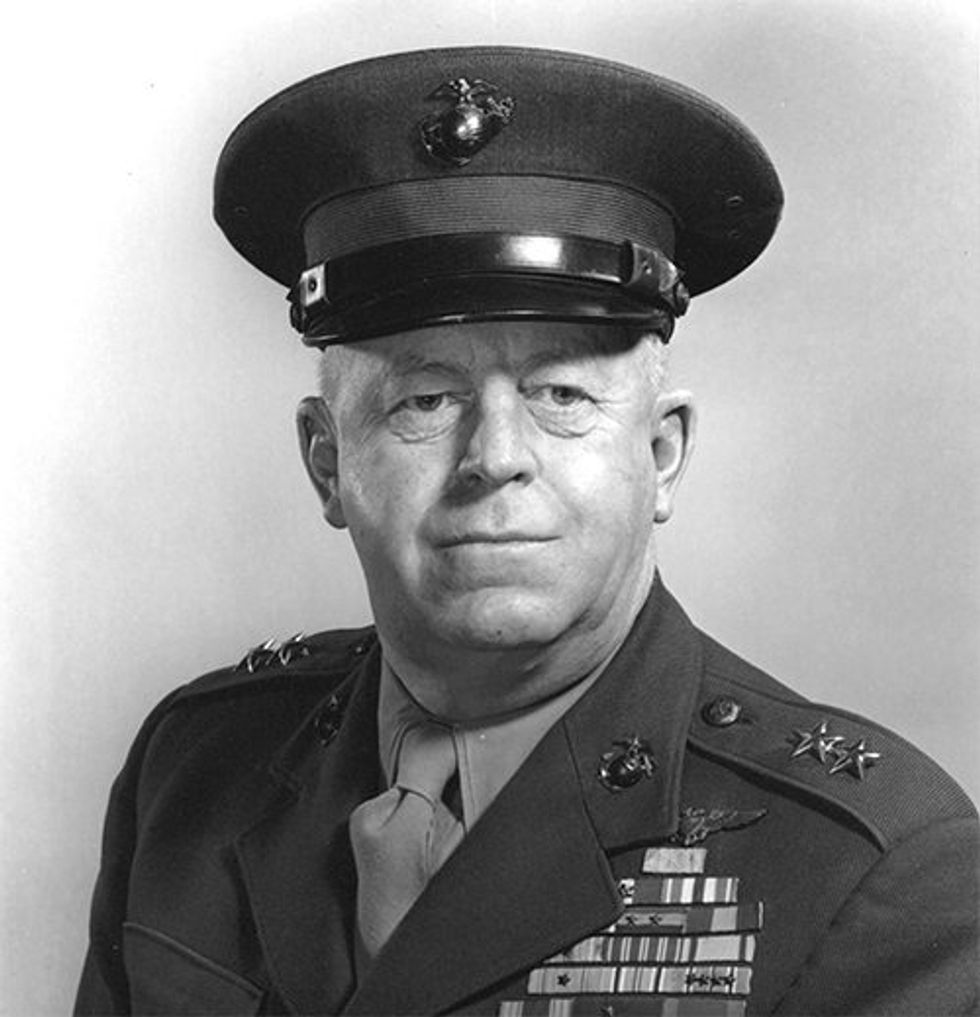 Marines make a stand at the "Bloody Ridge," Guadalcanal.
The terrific fighting on Lunga Ridge came to be known to many as the Battle of Bloody Ridge. But for the Raiders and Paramarines that fought there, it was known as Edson's Ridge.
Throughout the battle, Edson was never more than a few meters from the front lines. And, according to the account of one Marine officer, he boldly stood in his position while most of them hugged the ground. Edson was awarded the Medal of Honor for his leadership during the battle.
The tenacity of the Marines in holding their position saved Henderson Field and, with it, the American effort on Guadalcanal. Had the Japanese broken through, it is likely they could have driven the Marines from the island. The Japanese losses in the battle were difficult to replace.
The result of the battle likely had a large impact on the overall Japanese strategy in the Pacific, as resources were diverted to Guadalcanal that were needed elsewhere. And for the Americans, it was the closest they came to losing their toehold in the Pacific.