You might ask how someone could be so nerdy as to want a calendar of the CIA's best operations, but let's face it: Spies are cool. The American CIA has some of the best stories of the coolest secret operations ever — they just can't talk about them.
---
Fortunately, the CIA headquarters in Virginia has an amazing series of paintings depicting the astonishing stories of the Agency's operations. Unfortunately, you have to be able to get into the CIA's headquarters in Virginia to see it.
Until now.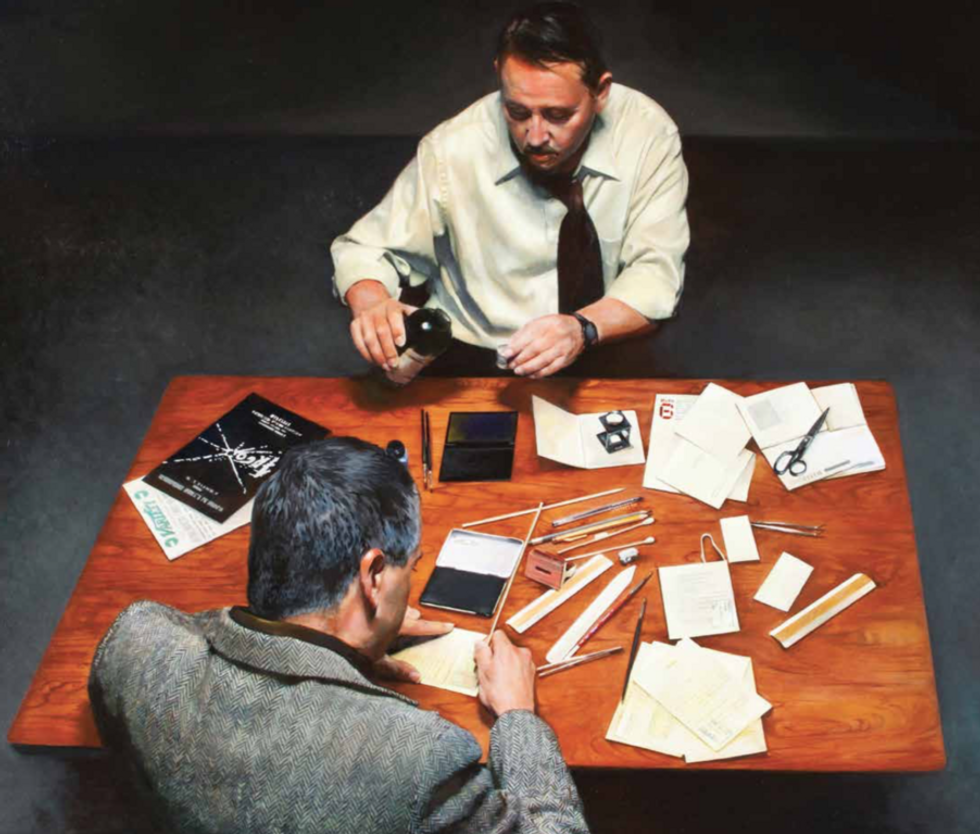 "Piercing the Curtain" by Dru Blair. Hervey Stockman pilots his U-2 reconnaissance plane more than a dozen miles above Leningrad during the first CIA high-altitude penetration of USSR airspace on July 4th, 1956. Several Soviet attempts at fighter interception along the U-2's route failed.
"These calendars are like gems," says Allison Bishop, the book buyer for the International Spy Museum. "I love them because they're not mass-produced. And the CIA is a group out there putting their lives on the line for the country and they aren't always recognized positively for it."
There are two different calendars: aviation operations for you A-12 enthusiasts and tradecraft ops for you cloak-and-dagger fans. The calendars are reviewed by the CIA's Public Review Board, who gave the information a thumbs up. The historians at the Center for the Study of Intelligence also gave their approval. Most importantly, the stories are all declassified.
Special Operations of the CIA calendars are available on Kirzinger's website or through The International Spy Museum in Washington, D.C.