Atop a pristine hill, about 60 gunnery sergeants made life-or-death decisions Sept. 19 morning as modern Marines considered how the Battle of Brandy Station unfolded on June 9, 1863.
---
The class from the Marine Corps University at Quantico attended a staff ride to Fleetwood Hill, St. James Church, and the Graffiti House as part of its Professional Military Education training.
"We could go to any patch of grass to have a conversation," said Phil Gibbons, a task analyst for enlisted PME. "But this is really the best place to do it."
The site, Gibbons explained, provides a near-untouched battlefield, unspoiled by modern development. That, he said, makes it easy to envision troop movements and see the places where key actions occurred.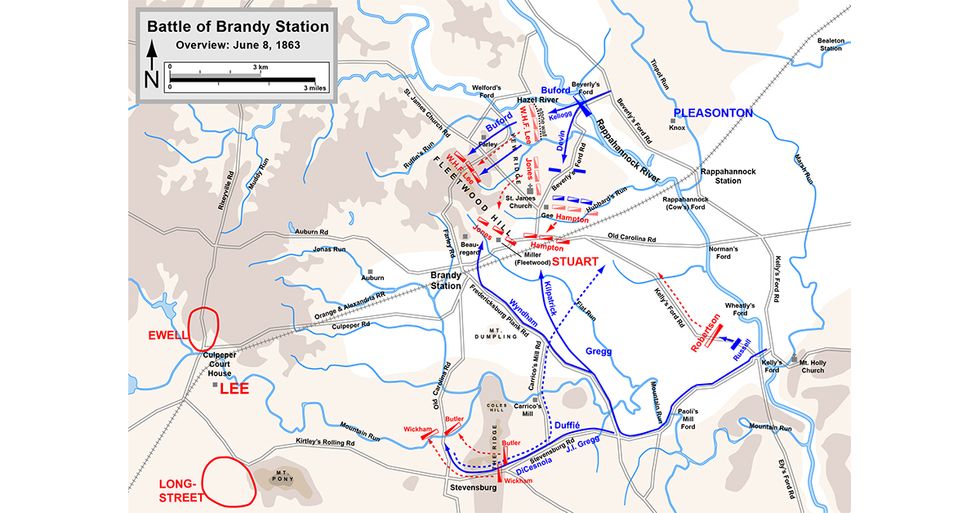 Map of the Battle of Brandy Station. Map by Hal Jespersen, www.posix.com/CW
"The modern inconveniences on some battlefields, Manassas, Chancellorsville, are just not there at Brandy Station," Gibbons said. "There are no modern buildings or monuments obstructing your view. There are no 7-11s in the middle of the field."
The battle, which involved 18,456 mounted troops and was the largest cavalry clash in North America, also remains largely unknown by today's students of military history, which also makes it a great teaching tool, said the instructor.
"Many of these Marines are in their 20s and 30s, and today's generation doesn't know as much about history as we did growing up," said Gibbons. "You could take them to Gettysburg, but everyone knows what happened there and how it turned out."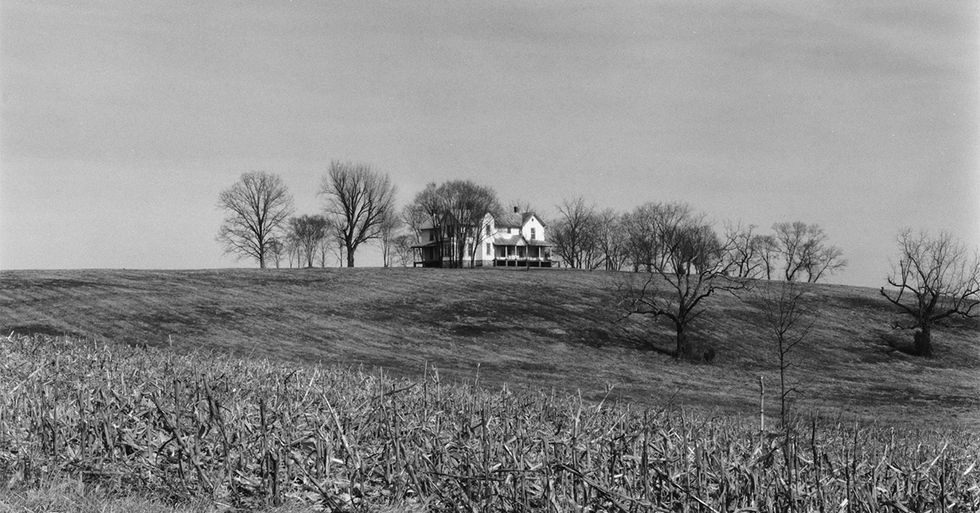 Brandy Station Battlefield Historic District, Culpeper County. Photo courtesy of Virginia Department of Historic Resources.
Master Sergeant Gerson Ruiz, a native of Arkansas who has been teaching the staff rides for about three years, agrees that the Brandy Station Battlefield tops the region's list of battlefields as a case study.
"We try to give them limited information at first," Ruiz said. "Just what the commanders knew at the time. The ground is the same. So, what would they do? Then, we tell them what really happened."
One such moment came at about 4:30 a.m. when 22-year-old Confederate Maj. Cabell Flournoy sensed movement in the dense fog down at Beverly Ford, and roused about 150 men of the 6th Virginia, many who rode without coats or saddles into a melee with the 8th New York.
Flournoy's forces eventually fell back with about 30 casualties, but the confrontation at the Rappahannock River allowed time for word of the advancing Union forces to reach Gen. Jeb Stuart on Fleetwood Hill.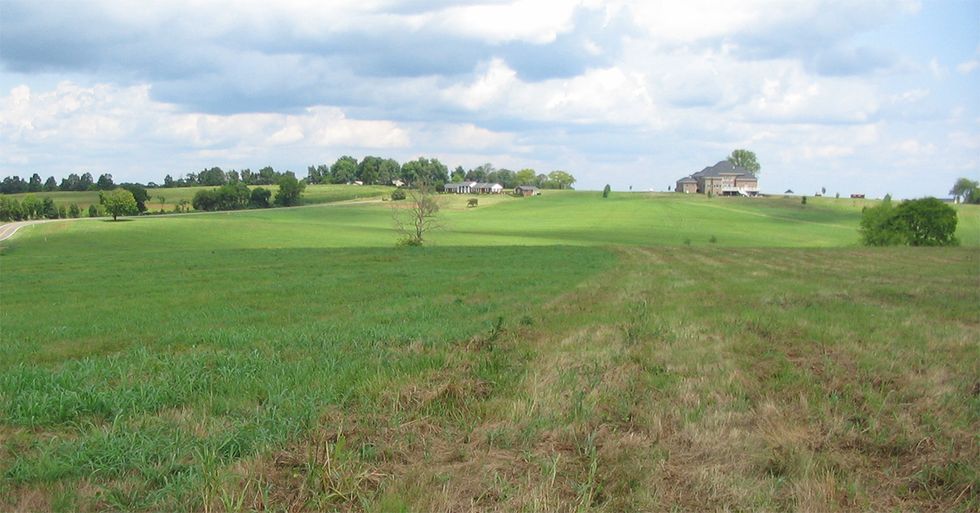 Fleetwood Hill. Photo by Craig Swain of Marker Hunter blog.
"His quick reaction, getting everyone up and in the saddle and down to the picket line to hold up the federal advance saved everyone's bacon," said Gibbons. "There are some great lessons down here. That one changed the whole tide of the battle."
Historians consider the skirmish a draw, with about 1,090 casualties combined.
"It's crazy how it was back then," said Brian Johnson, a gunnery sergeant from North Carolina. "But at the same time, we're looking at the same concepts though. I guess you could say the weapons are upgraded."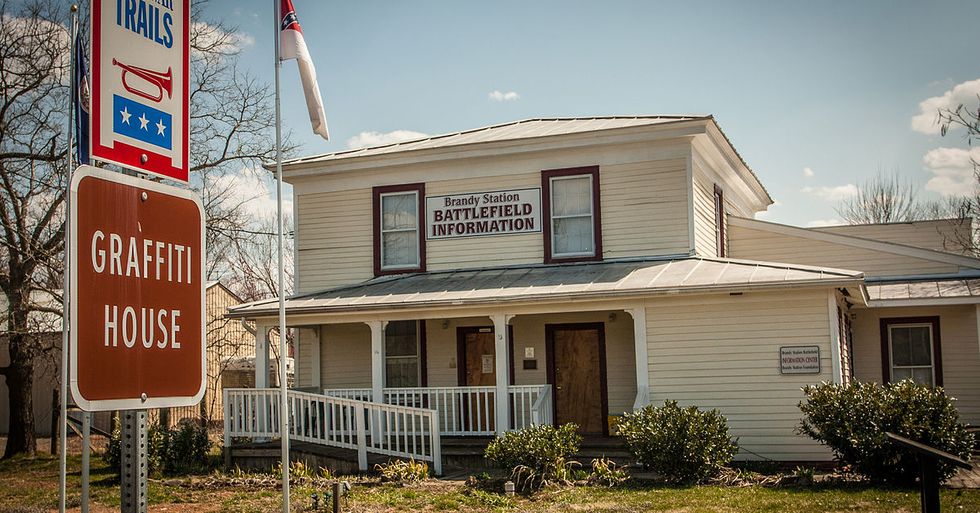 Graffiti House, a field hospital during the Civil War. Wikimedia Commons photo by user Cecouchman.
At the Graffiti House, the gunnery sergeants learned more about the history of Brandy Station and the house that served as both a field hospital for the South and a headquarters for the North. Soldiers, both Blue and Gray, left signatures and drawings on the walls of the two-story structure.
Gibbons expressed his appreciation to the staff of the Graffiti House for accommodating the large groups several times each year.
"They've never said no to us," Gibbons said. "What they do here is just fantastic. It doesn't matter what day we're coming, they'll have someone here to lead us on tours."
The Marine Corps University was founded in 1989; however the military school claims a much longer history, beginning in 1891 with 29 company grade officers attending the School of Application, according to the its website.