The Douglas Aircraft Company was responsible for two legends in World War II: The SBD Dauntless dive bomber, famous for turning the tide in the Pacific in a span of roughly five minutes, and the C-47 Skytrain, a version of the DC-3. That same company was responsible for the lesser-known, but no less important, A-20 Havoc.
---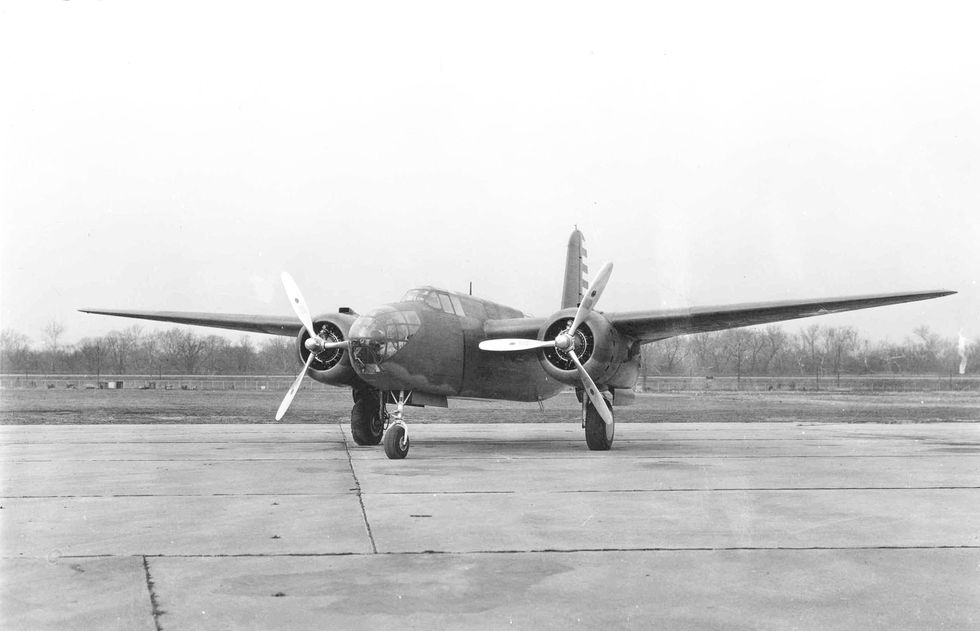 Douglas A-20A Havoc - with a glass nose for a bombardier. (USAF photo)
When the plane first flew, it didn't even get an order from the United States. In fact, what kept this design afloat, according to aviation historian Joe Baugher, was the French. France ordered a total of 270, and received some of the planes before the country fell to the Nazis.
The Royal Air Force took on the undelivered planes, calling them, instead, "Bostons." Then, they bought more of these planes. The United States, seeing the efficacy of this plane in action, then began to buy the plane as well, calling it the A-20 Havoc. When Nazi Germany invaded the Soviet Union, the United States sent A-20s there.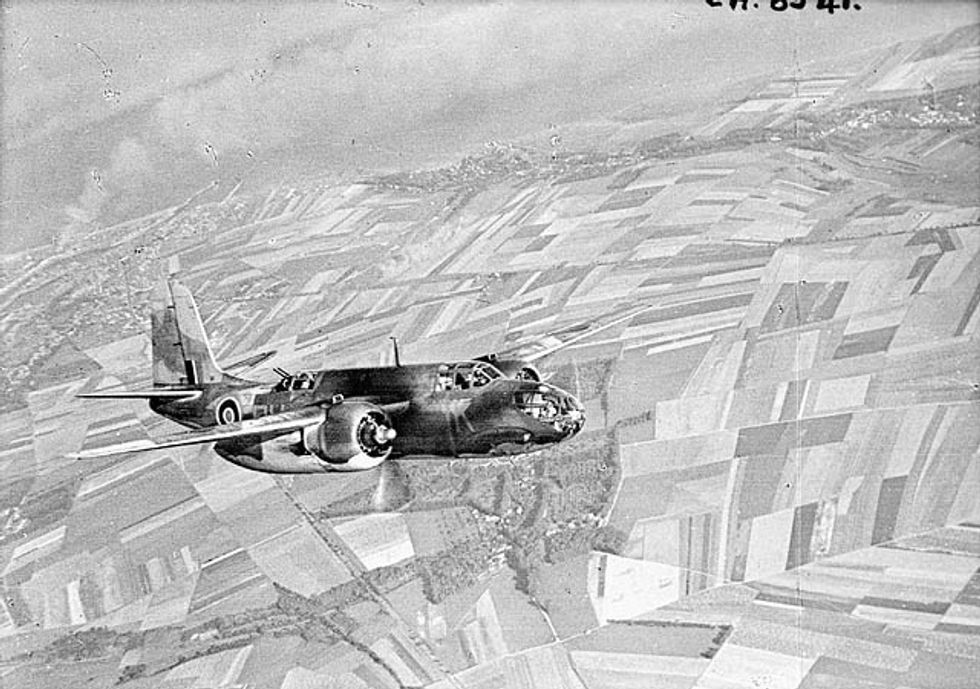 RAF Boston during the Dieppe Raid. (Photo from Wikimedia Commons)
The plane saw action in the European, Mediterranean, and Pacific Theaters of Operation. According to MilitaryFactory.com, the plane had a top speed of 339 miles per hour and could fly just under 1,100 miles, carrying up to two tons of bombs.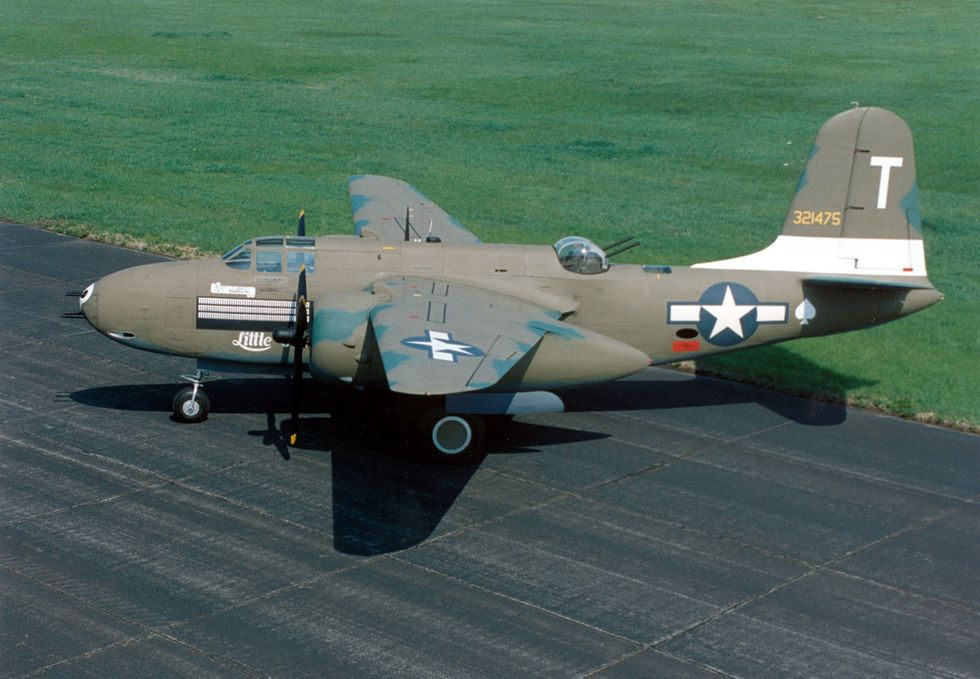 Douglas A-20G Havoc at the National Museum of the United States Air Force. (U.S. Air Force photo)
The A-20 really made its mark in the Southwest Pacific. There, Paul Irvin "Pappy" Gunn began to modify the planes. These bombers started to get as many as six M2 .50-caliber machine guns in their nose. It was here, low-level tactics helped the A-20 live up to its name — "Havoc."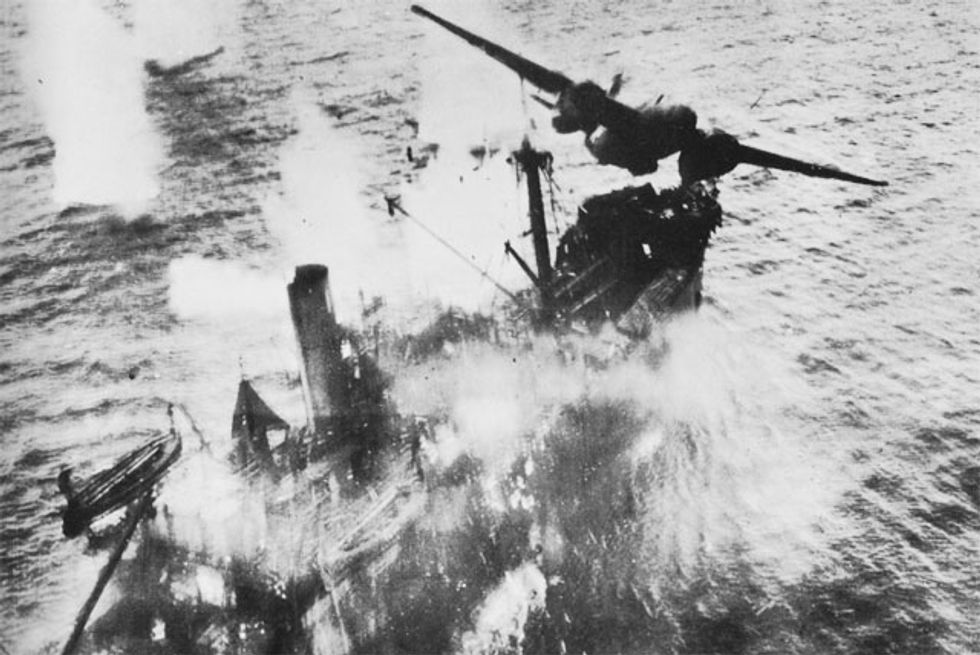 A Douglas A-20 Havoc pulls up during the Battle of the Bismarck Sea. (Photo from DoD)
Eventually, word of Gunn's field modifications made their way back to Douglas Aircraft Company, which began building the A-20s with the nose guns already installed. The A-20 was eventually replaced by the A-26 near the end of the war, but it had held the line against Nazi Germany and Imperial Japan. Learn more about this very aptly-named bomber in the video below:
(Dung Tran | YouTube)