Spend any amount of time on or around an Army or Air Force post and you'll be sure to find a number of beret-wearing service members around you.
---
Hell, you're going to be greeted by a blue beret each and every time you get to an Air Force gate (SecFo HUA!) and, if you were on any Army post between 2001 and 2011, you saw black berets everywhere you went, as they were a part of standard Army uniform.
Got it — but what about the less commonly seen berets? The green, the tan, and the maroon?
This is what berets of all colors mean in the Army and Air Force.
Black — U.S. Army
A black beret is worn by all soldiers in service dress unless they are otherwise authorized to wear a different, distinctive beret.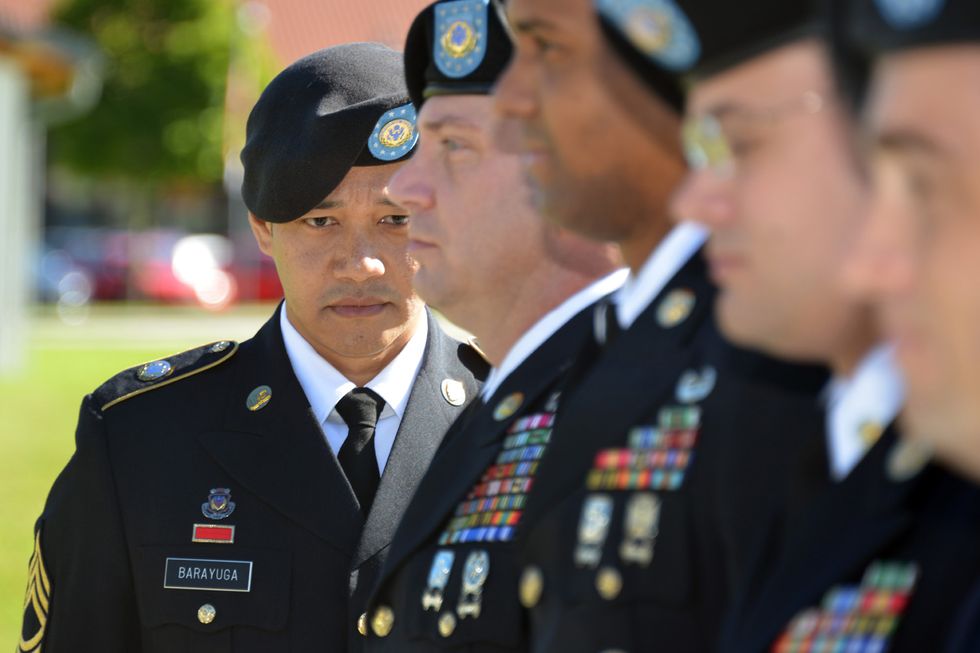 The black beret is authorized for wear in service dress for the entire Army. (DOD Photo by Karlheinz Wedhorn)
Black — U.S. Air Force Tactical Air Control Party
A black beret is the official headgear of the Air Force TACP. They're about as operator as you get in the Air Force without becoming pararescue or combat control.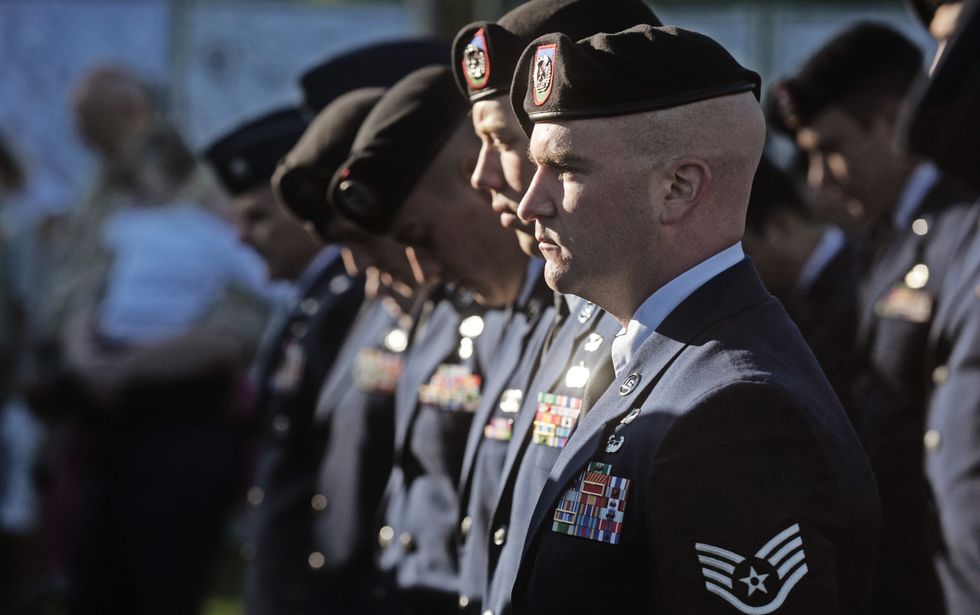 Black berets look good in Air Force Blue, too. (USAF photo by Staff Sgt. Ryan Crane)
Blue — U.S. Air Force Security Forces
The most common beret across all branches of service as of writing. Security Forces (the Air Force's version of Military Police) wear the blue beret with every uniform whenever not deployed or in certain training.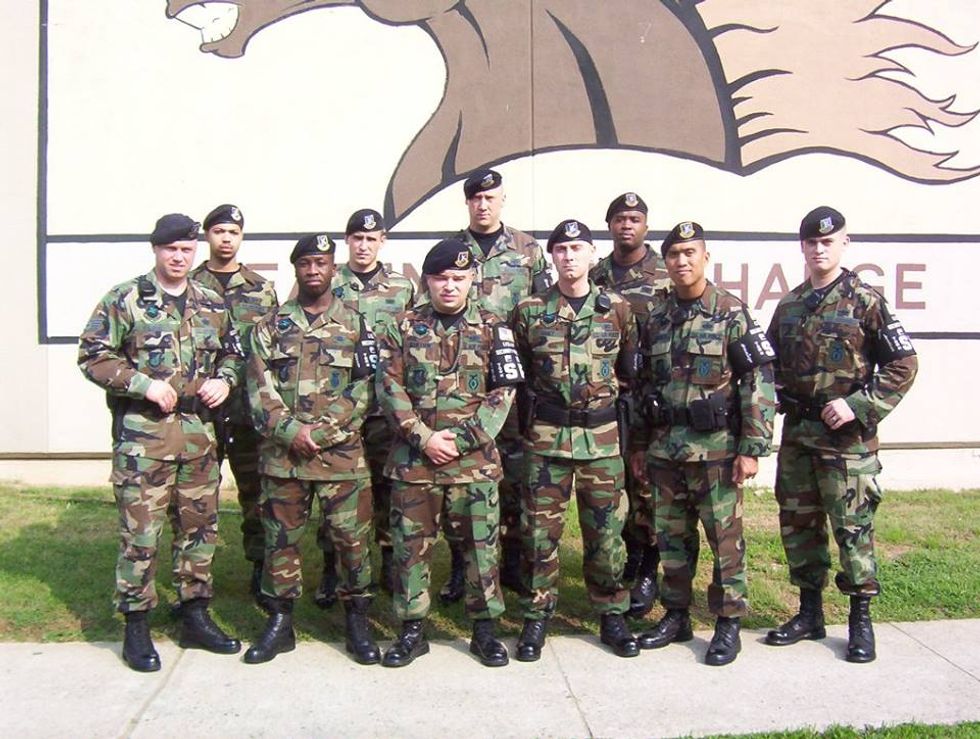 The second most common beret on this list: Security Forces HUA! (Image from Paul Davis).
Green — U.S. Army Special Forces
This is the cream of the crop of the U.S. Army. The green beret is the single most recognizable sign of a badass.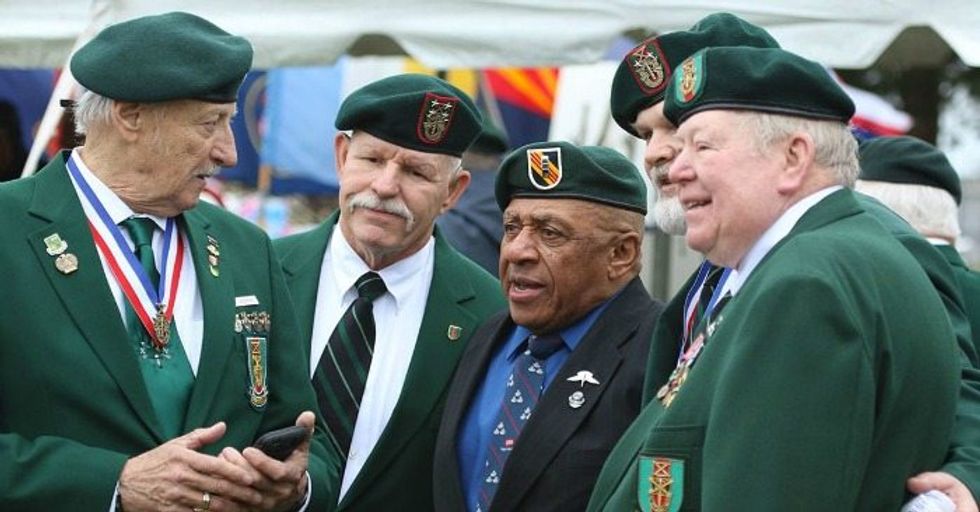 They could still probably kick your ass... (Image via Reddit).
Grey — U.S. Air Force Survival, Evasion, Resistance, Escape
These guys teach most of the other badasses on this list how to survive in the worst conditions. That definitely qualifies them for their own beret.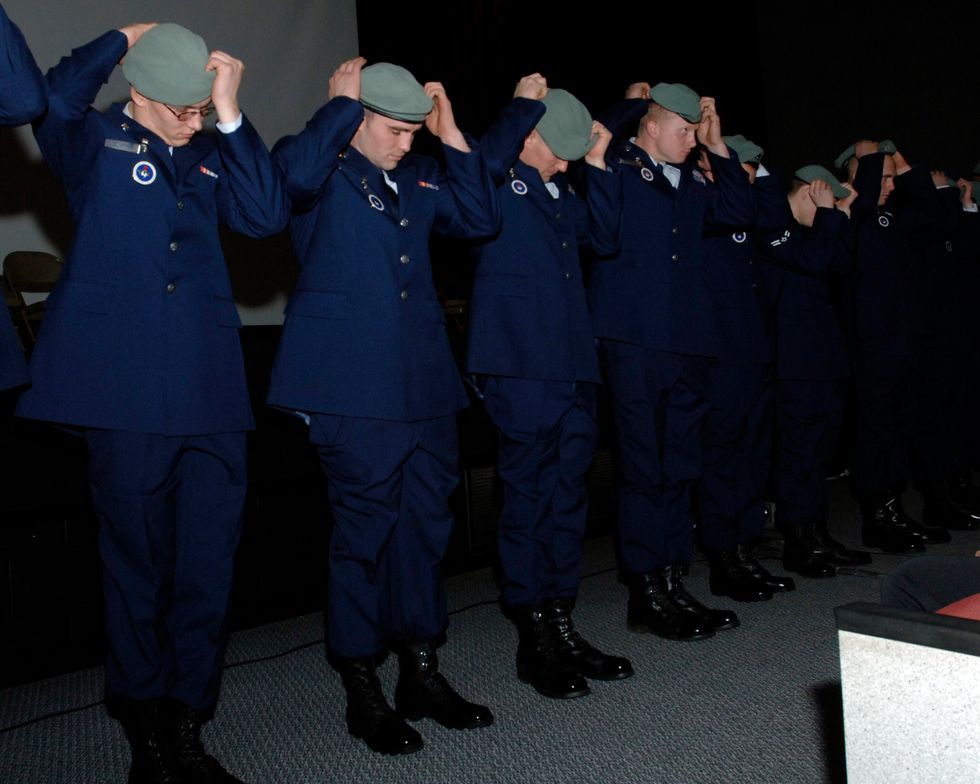 A new wave of survival specialists. (USAF photo by Airman 1st. Class Melissa L. Barnett).
Maroon — U.S. Army Airborne
Aside from the Army's green beret, the maroon beret of Army airborne is one of the easiest to recognize.
These guys drop into any situation with complete operational capability.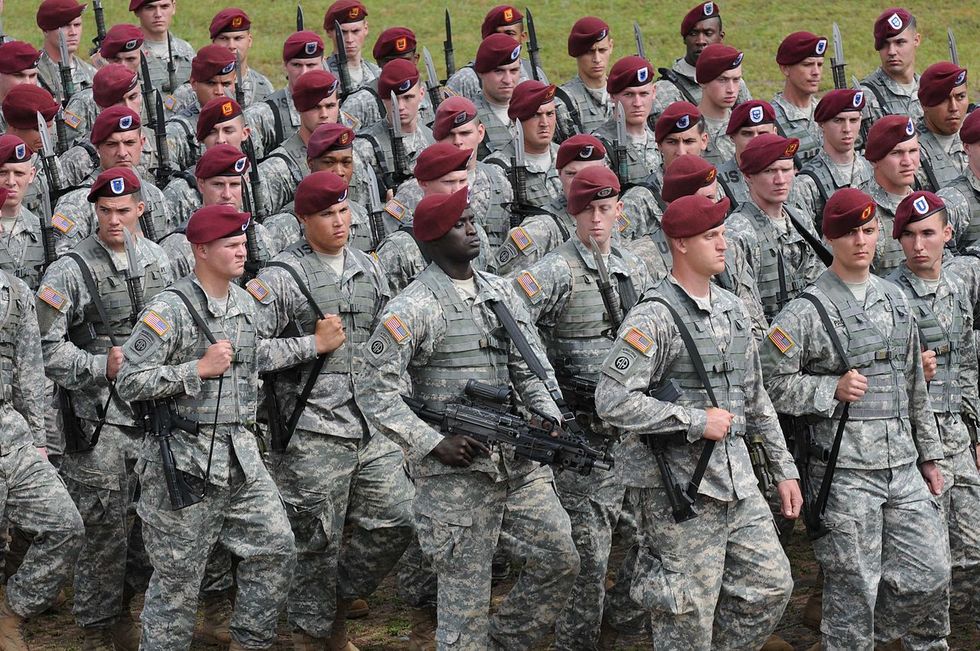 Oh, just a bunch of badasses in the midst of random badassery... (Image from Wikimedia Commons).
Maroon — U.S. Air Force Pararescue
In the Air Force, the maroon beret means something completely different. While being Army Airborne is an amazing distinction, the Air Force Pararescuemen are truly elite.
The introductory course has one of the highest failure rates of all military schools and the ones that do complete it go on to become the kind of guy that you do not want to fight in a bar.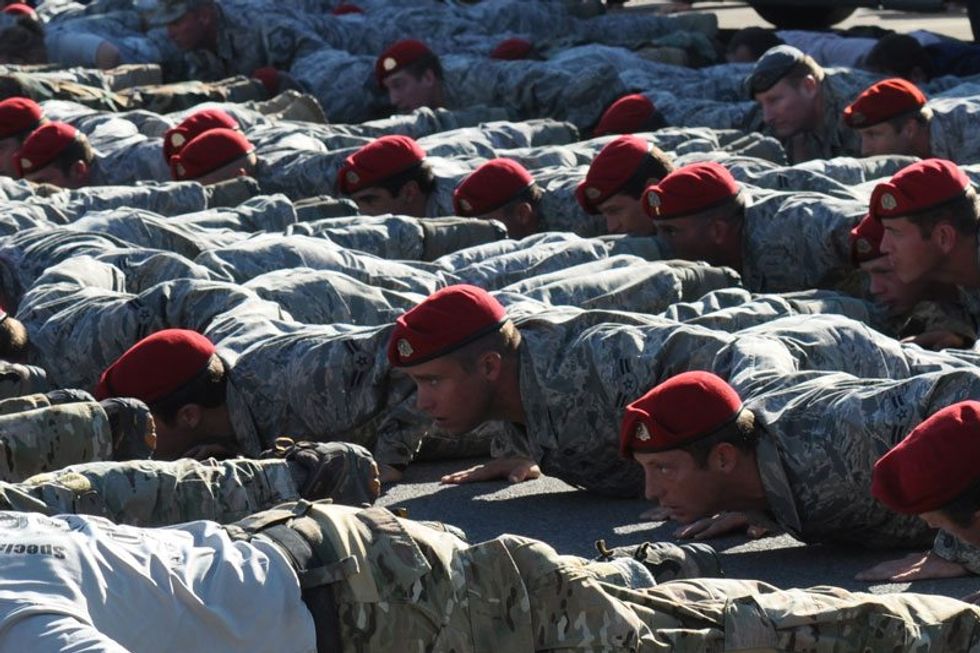 Ever see a wave of kick*ss? (Image by Stew Smith)
Pewter Grey — U.S. Air Force Special Operations Weather
These guys do weather in the most undesirable conditions. I know that may not sound very operator, but just take a quick look at the training they endure and the types of operations they conduct and you won't ever question their beret again.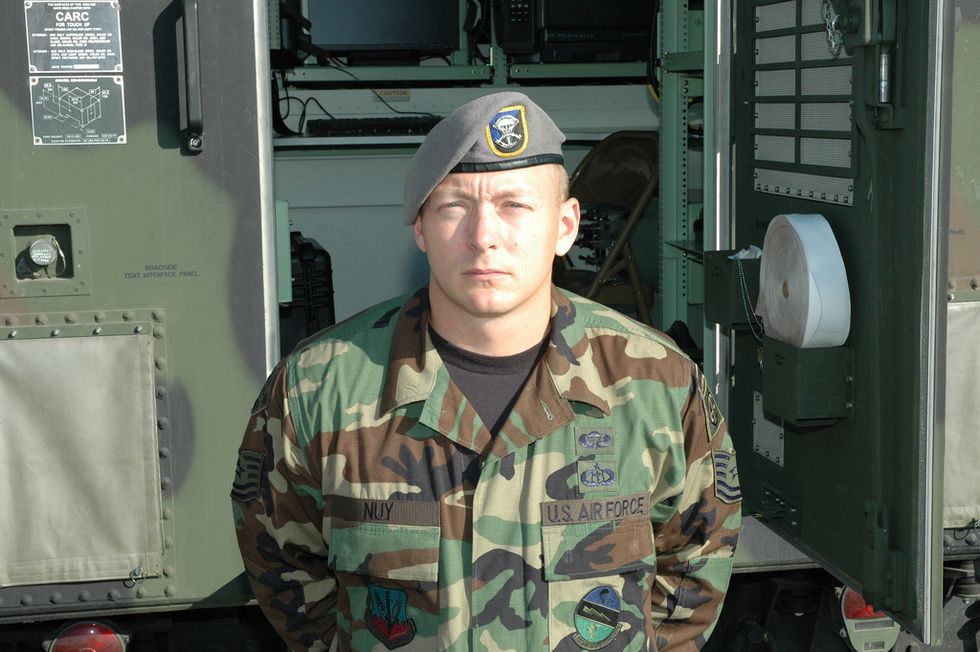 A surprising badass, Air Force Special Operations Weather. (Image from Combat & Survival Magazine).
Tan — U.S. Army Rangers
The Army Rangers began wearing tan berets in 2001 when the Army made the black beret the standard headgear for the entire Army.
Prior to that, they owned the black beret.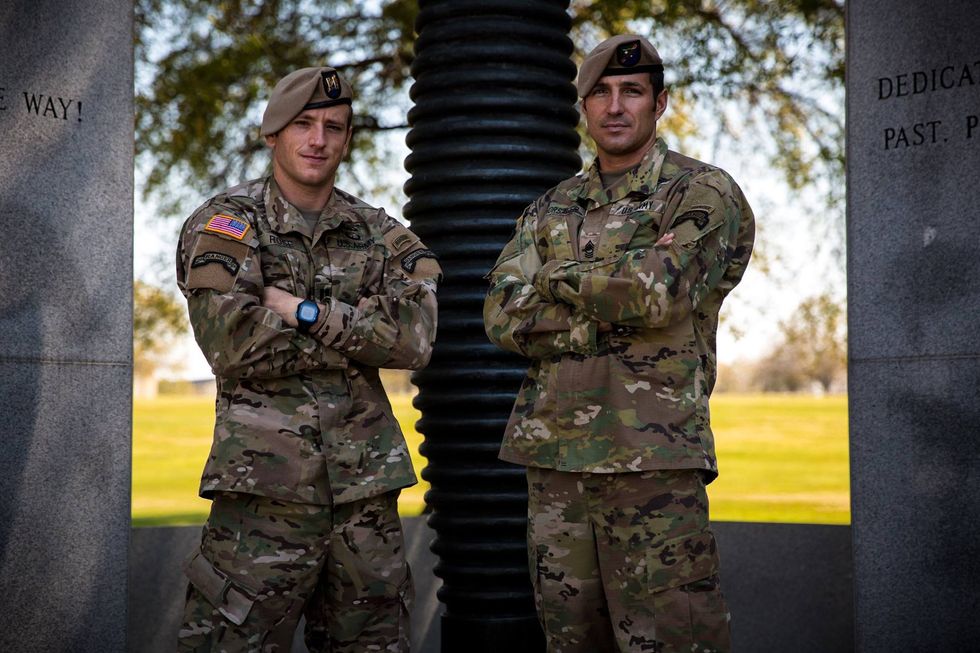 It's safe to say the tan beret has grown on us all. (Image from 75th Ranger Regiment Public Affairs Office)
Scarlet — U.S. Air Force Combat Control
The scarlet beret is the headgear of the U.S. Combat Controller. Their beret is one you'll rarely see because they're always on the go, doing what they were trained to do... which is classified.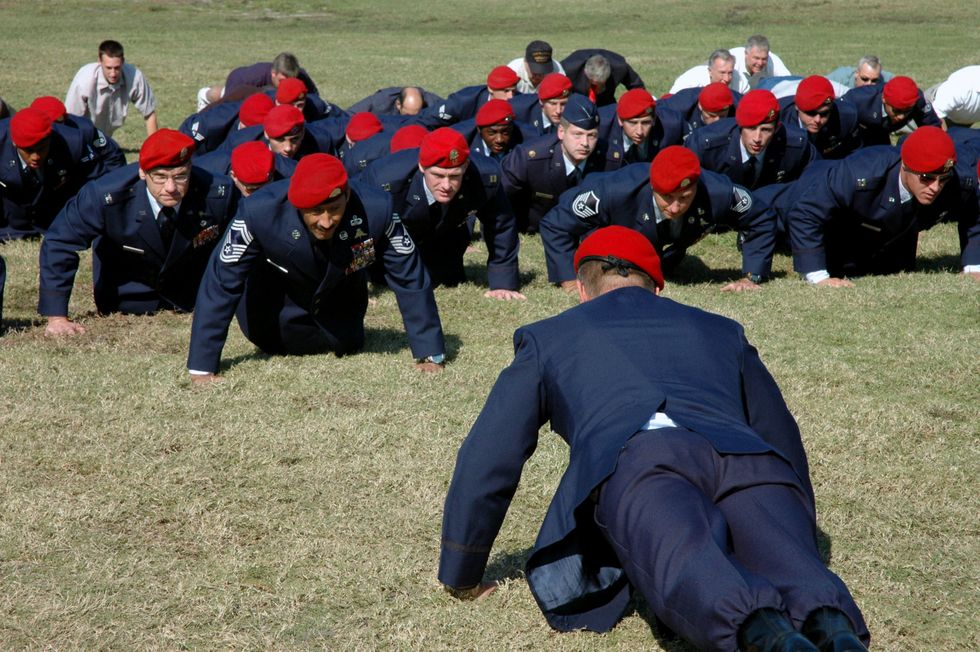 A Combat Controller salute. (USAF photo by Dawn Hart)