With the Korean War eclipsed for years by the tumult and resulting political bloodletting of the Vietnam War, most historians dubbed the conflict there "The Forgotten War."
---
Much of the aerial combat in that war was focused on what was called "MiG Alley," where Soviet-built (and in some cases, flown) Mikoyan-Gurevich MiG-15 "Fagot" fighters took on North American F-86 Sabres.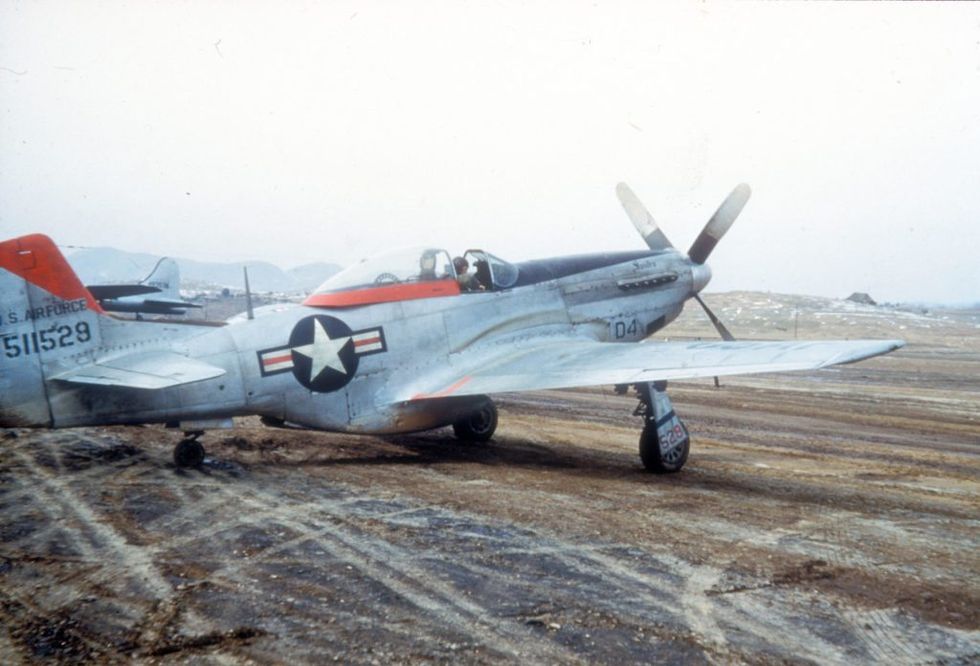 A P-51D Mustang in Korea. World War II-era piston fighters saw much of the initial air combat over Korea. (USAF photo)
The actual area was relatively small compared to the entire battlefield. According to the National Museum of the United States Air Force, Soviet dictator Josef Stalin was afraid of the consequences if a Soviet pilot was captured. So, he ordered pilots not to go too far south.
That, and the short range of the MiG-15 (a common problem faced by early jet fighters), combined with restrictive rules of engagement for the American pilots (who couldn't attack the bases in Manchuria) to mean that most of the air battles were fought near where the Yalu River entered the Yellow Sea.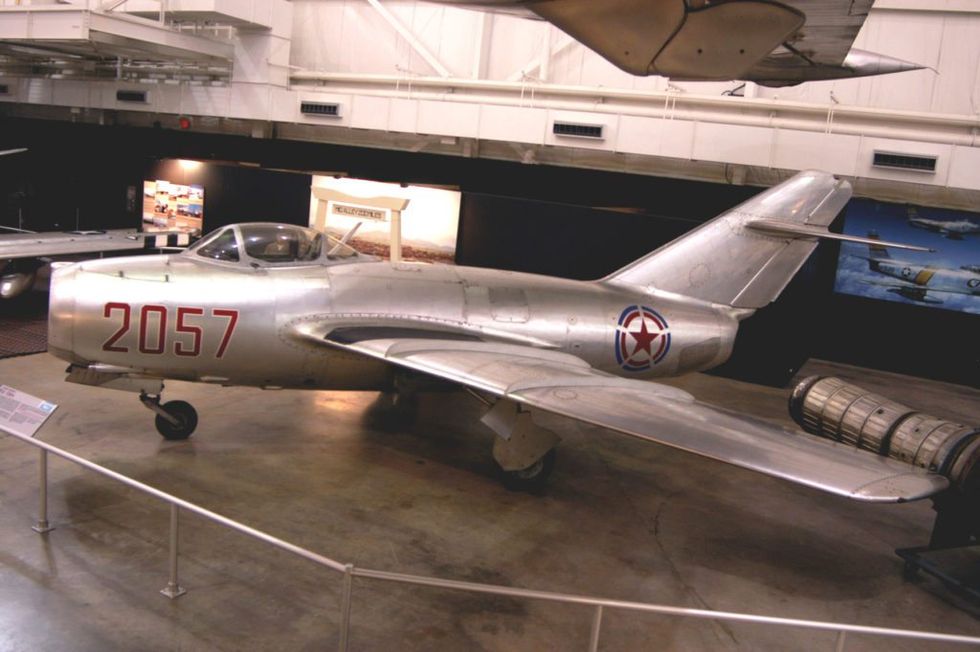 MiG-15 at the National Museum of the United States Air Force. (U.S. Air Force photo)
At the start of the Korean War, neither plane was sent into the action. Aviation historian Joe Baugher noted that most of the planes used on both sides were World War II piston-engine fighters, like the P-51 Mustang, the Yak-9, and the Il-10 (a refined version of the Il-2 Sturmovik).  The MiG-15 soon made its appearance, and while F-80 Shooting Stars were holding the line, the U.S. eventually sent the more modern F-86.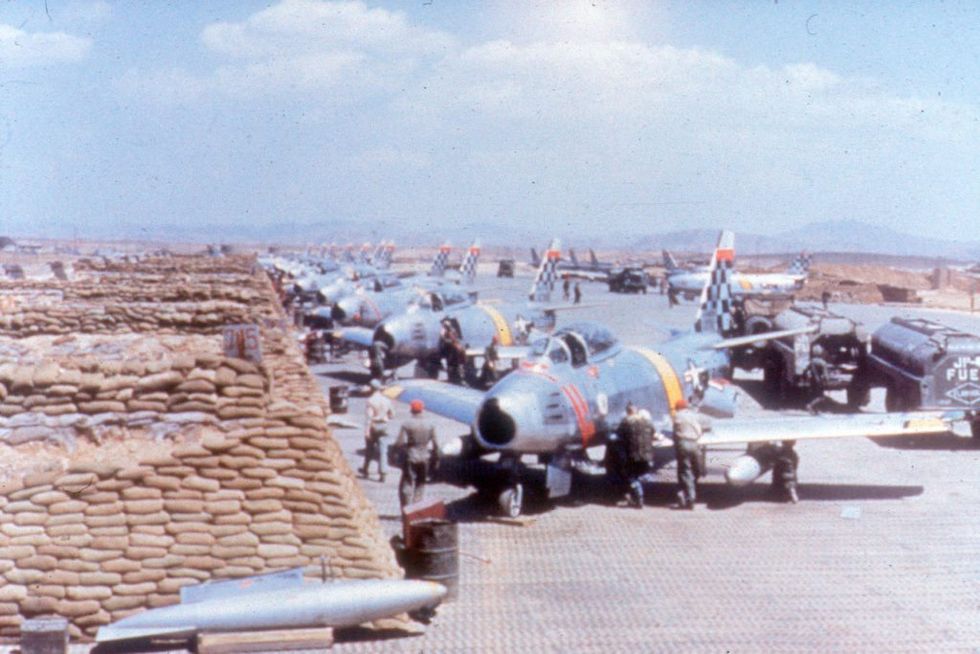 F-86 Sabres at a base in Korea. (USAF photo)
By 1953, most of the pilots flying MiGs in  "MiG Alley" were North Korean and Chinese pilots. American pilots, many of whom were experienced, were racking up one-sided victories that hadn't been seen since the Marianas Turkey Shoot and wouldn't be seen again until the Bekaa Valley Turkey Shoot.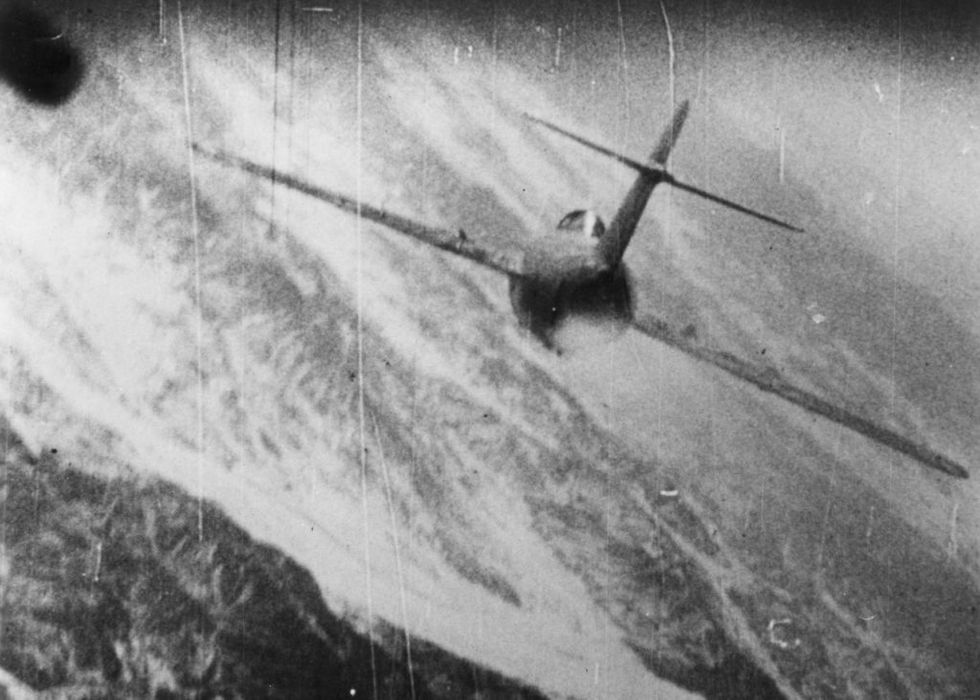 Gun camera photo of MIG 15 taken during aerial combat somewhere over Korea. The MiG is not long for this world. (USAF photo)
By the time hostilities ended, the Sabre had scored at least 792 kills and lost 78 planes in air-to-air combat, a ratio of ten to one.
A total of 39 pilots became jet aces (pilots who scored five or more kills) in the Korean War, all of whom flew Sabres. "MiG Alley" had surely proven deadly… for the MiGs.