Making its debut in August of 1968, the C-9A was the U.S. Air Force's first specially designed aeromedical evacuation aircraft. The C-9A answered the increased demand for effective aeromedical patient transport as U.S. involvement in the Vietnam War escalated. Until its retirement in 2003, the C-9A was the designated AE aircraft, making for safer and quicker transport of patients, and allowing the U.S. Air Force to provide quality care in the air.
---
Nicknamed the "Cadillac of medevac" by those who flew it, the C-9A boasted twin jets and a capacity to carry up to 40 patients, making it essentially a flying hospital. The C-9A was fitted with hydraulic folding ramps to easily move litter patients on and off the aircraft. The ceiling had special holders that would secure IV bottles at the appropriate height during flight. Similar to a hospital, the C-9A had a separated area for patients requiring isolation or intensive care. Additionally, the aircraft had the necessary electrical system to support cardiac monitors, respirators, incubators, and infusion pumps.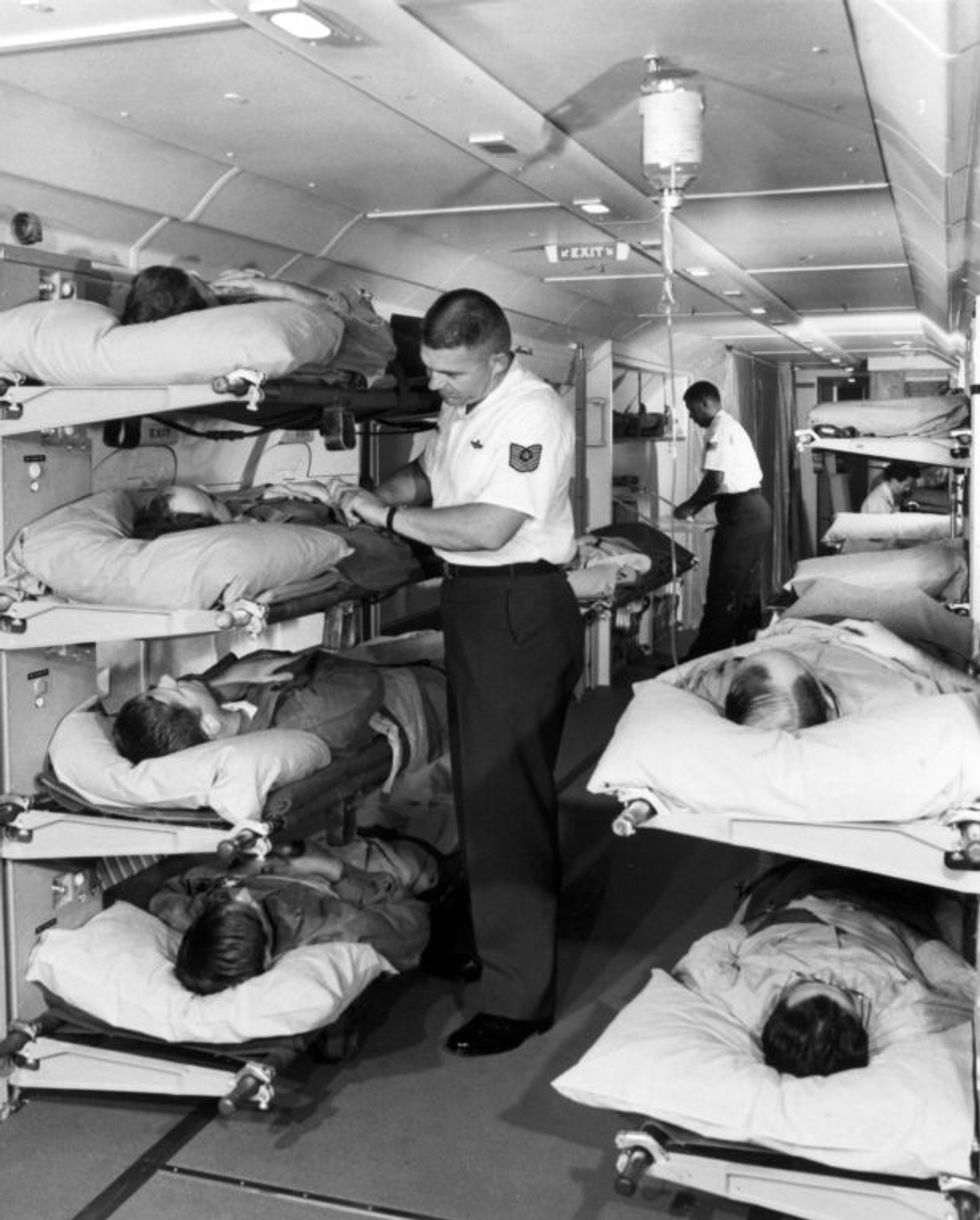 The C-9A, which debuted in 1968, prepares for a mission at Scott Air Force Base, Ill. The Aircraft was the U.S. Air Force's designated aeromedical evacuation aircraft that was capable of transporting more patients than previous aircraft. It was able to carry up to 40 patients, either litter or ambulatory, and was fitted with hydraulic folding ramps to easily move litter patients on and off the aircraft. (U.S. Air force photo)
The C-9A marked significant advancements in AE speed, able to cruise at 500 mph. The C-9A's capabilities made it possible to complete much longer AE missions while providing better care and comfort for patients.
The C-9A also had an impressive patient capacity, able to carry either ambulatory patients or those litters. In 1971, the C-9A set a new record for the number of patients flown in one day, efficiently transporting 24 litter patients and 64 ambulatory patients.
The C-9A's speed, capacity, and effectiveness in patient transport overseas played a critical role in patient evacuations from Vietnam. In April 1973, several C-9As participated in Operation Homecoming, which provided returning prisoners of war with individual medical attention and a controlled transition from captivity back to their families. C-9As helped bring 367 American prisoners of war home to the U.S.
Its reliability in effective and safe patient transport placed the C-9A as the primary aircraft supporting the aeromedical evacuation system at the 375th Aeromedical Airlift Wing at Scott Air Force Base. The C-9A soon was being used to help civilian organizations responding to large disasters and disease outbreaks. Most notably, in 1978 during the second largest outbreak of botulism in New Mexico, the C-9A's capabilities proved to be critical in transporting infected patients from overrun hospitals to neighboring cities for treatment. This prevented the outbreak from becoming a bigger problem.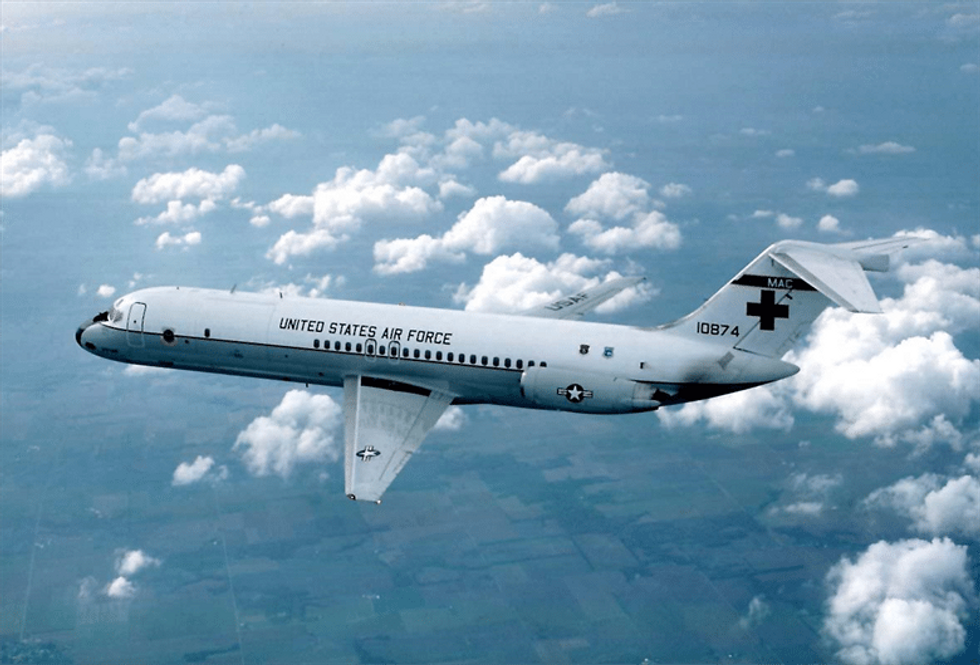 The C-9A.  (U.S. Air Force photo)
Over time, the C-9A's capacity to safely transport patients with more serious conditions increased. In April of 1998, the 86th Aeromedical Evacuation Squadron from Ramstein Air Base, Germany safely and successfully delivered a baby on the C-9A during a routine medical evacuation flight while they were transporting pregnant women from Sardinia to Italy. Shortly after, the C-9A was used to transfer patients from Langley Air Force Base, Virginia, to Andrews Air Force Base, Maryland before Hurricane Bonnie would hit the coast. It was necessary for the aircraft to accommodate the needs of each critical patient during transport, which included altitude restrictions, intravenous fluids, oxygen, and cardiac monitoring.
On Aug. 18, 2003, the C-9A completed its last aeromedical evacuation flight in the U.S. where it transported one litter patient, and a few ambulatory patients returning home from Iraq. The C-9A flew to Fort Campbell, Ky. and Alexandria International Airport, La. before ending its last mission at Lackland Air Force base in San Antonio, Texas.
As the needs of both peacetime and wartime patient transport changed, so did the need for a designated aeromedical evacuation aircraft. The C-9A was phased out in 2003 and current aeromedical evacuation systems rely on alternative aircraft on an as-needed basis. Although it is no longer in use, the C-9A made a significant impact on the advancements and capabilities of the aeromedical evacuation system.