Humor
February 20, 2018 10:38:40 EST
Service members and veterans love to take humorous shots at one another. We can't help it and everyone does it — it's all part of a good-natured branch rivalry and it just comes naturally.
---
Since our military humor can be super dark and there's no shortage of source material, we've got no problem coming up with new jokes. Today, we're giving it to the Air Force with these memes.
1. The all-too-real struggles of joining the Air Force.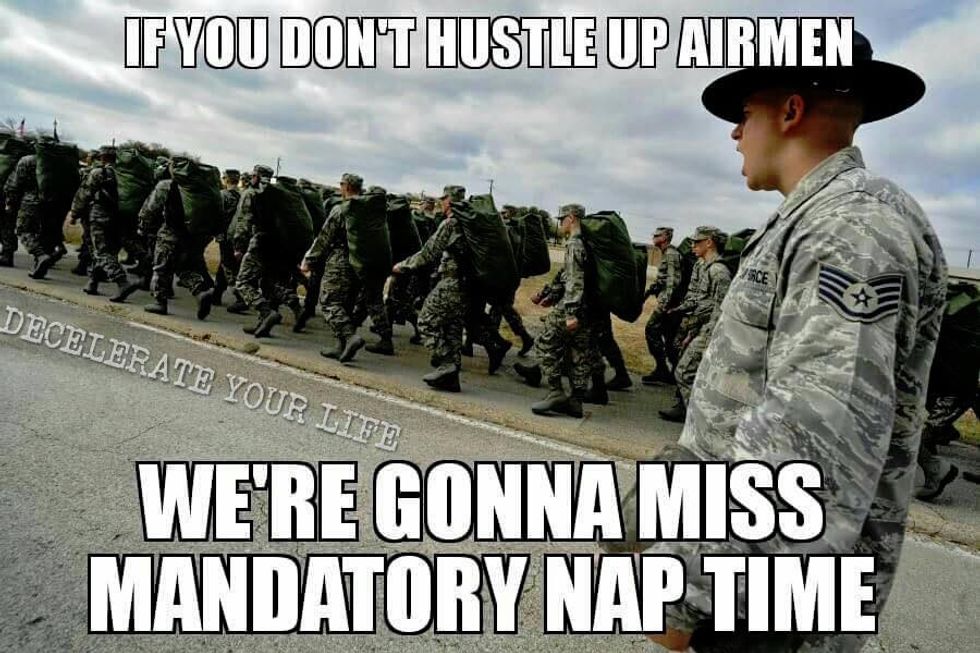 They'll do anything, just don't take nap time away.
2. A good king leads his troops from the front.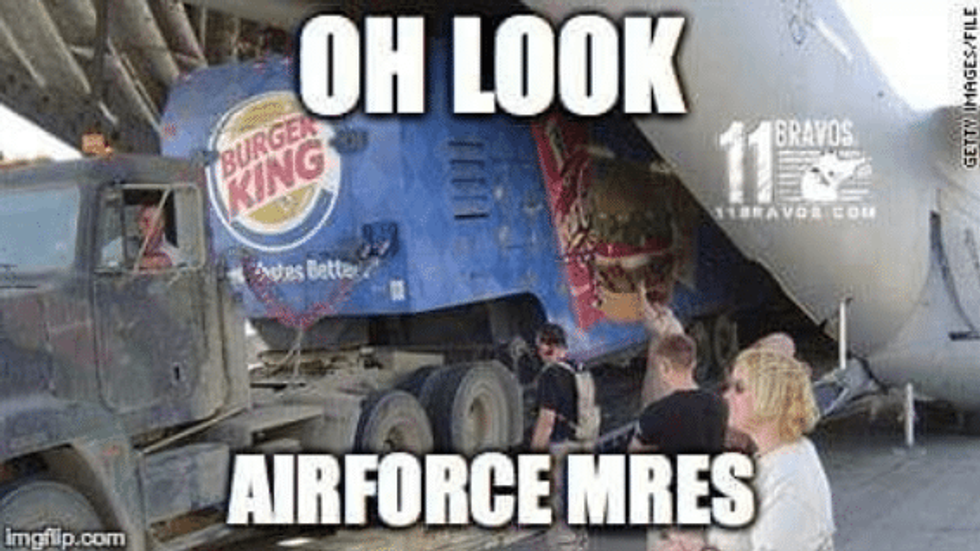 As real as Air Force leadership gets.
3. You know you've got too much time on your hands when having a mustache-growing contest is a thing.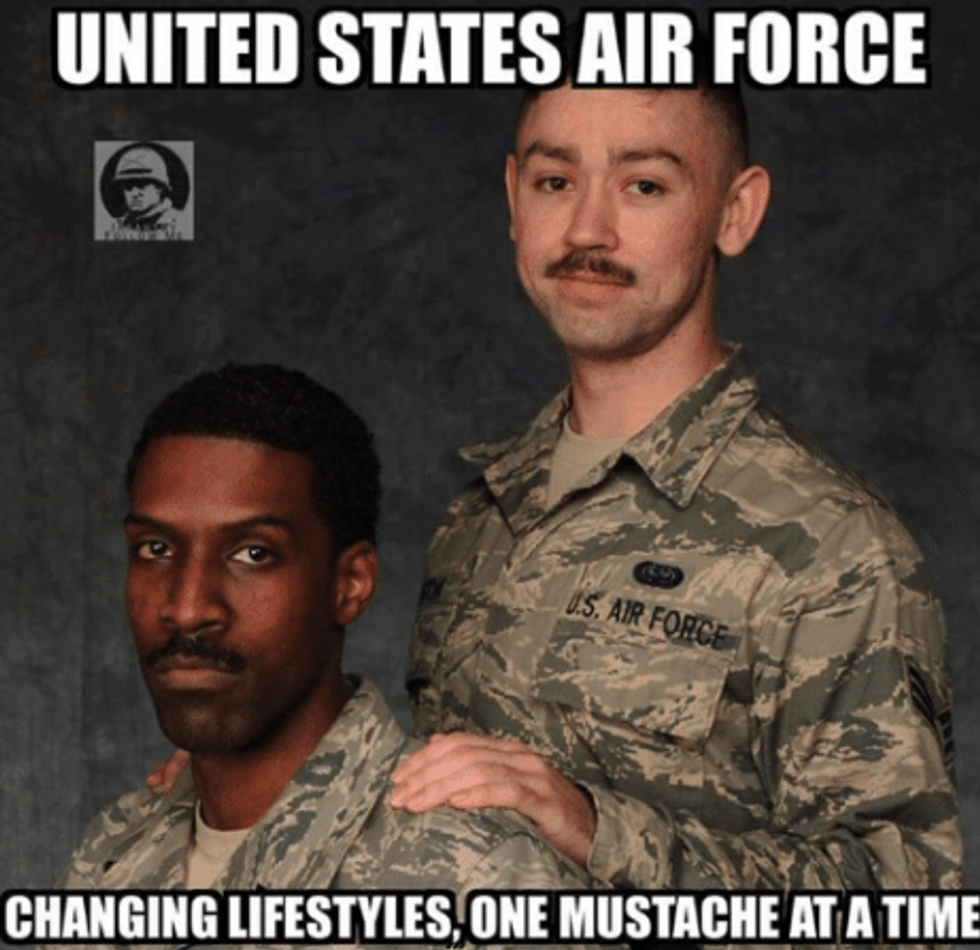 Be honest; who wears is it better?
4. Air Force marksmanship training focuses on real-world skills.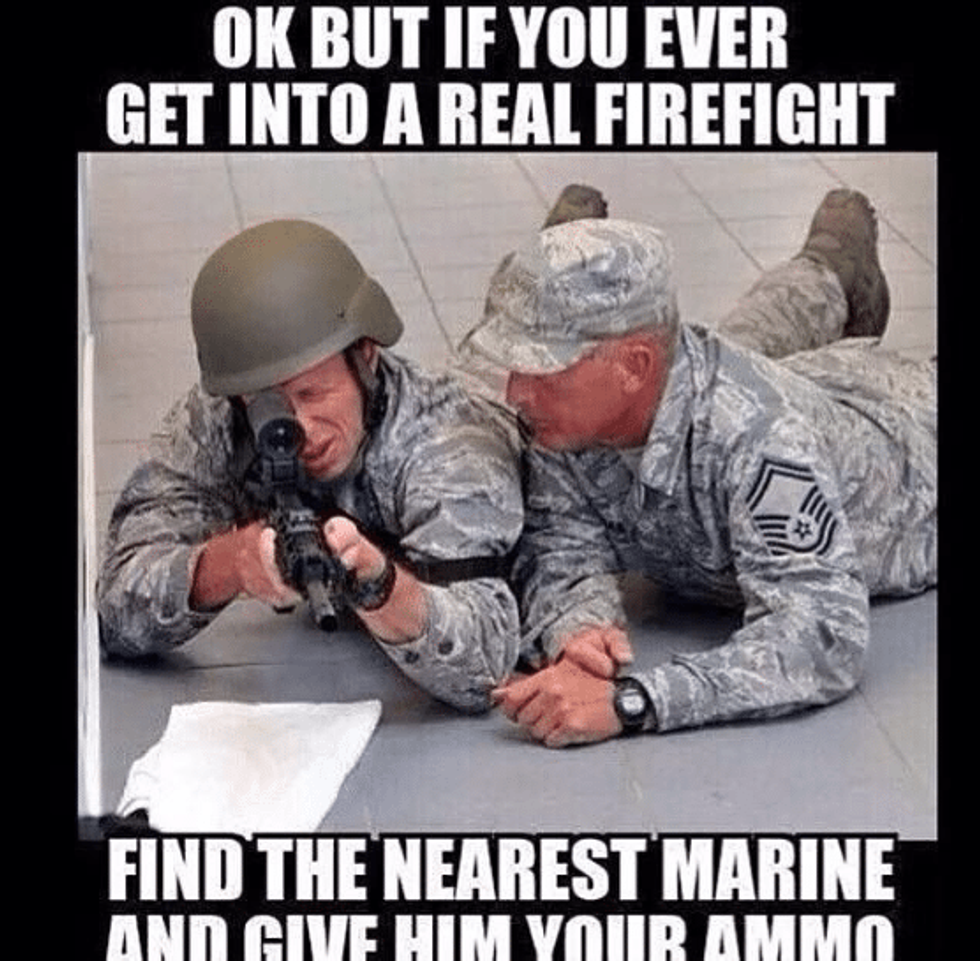 But don't worry, you won't ever get in a real firefight.
5. Best paid 8-week vacation ever!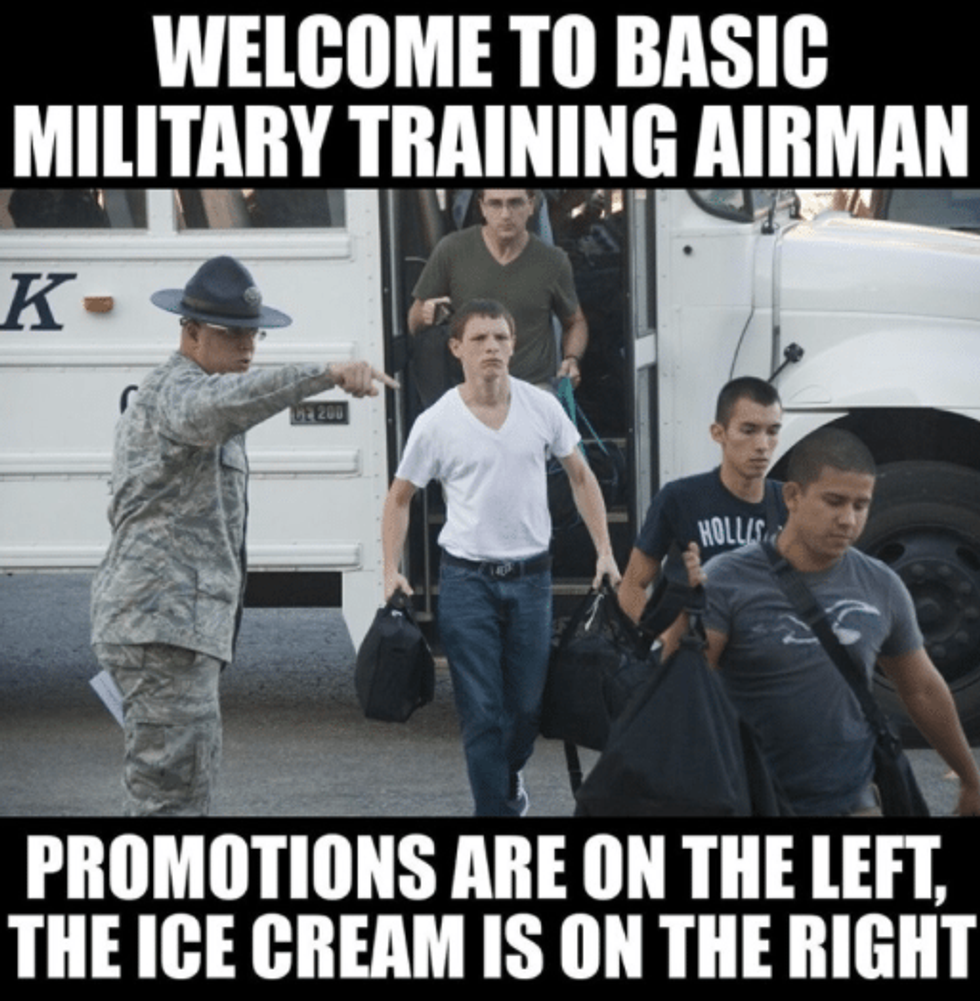 And hurry up, there's a BBQ later.
6. Tries to look crazy so Marines won't f*ck with him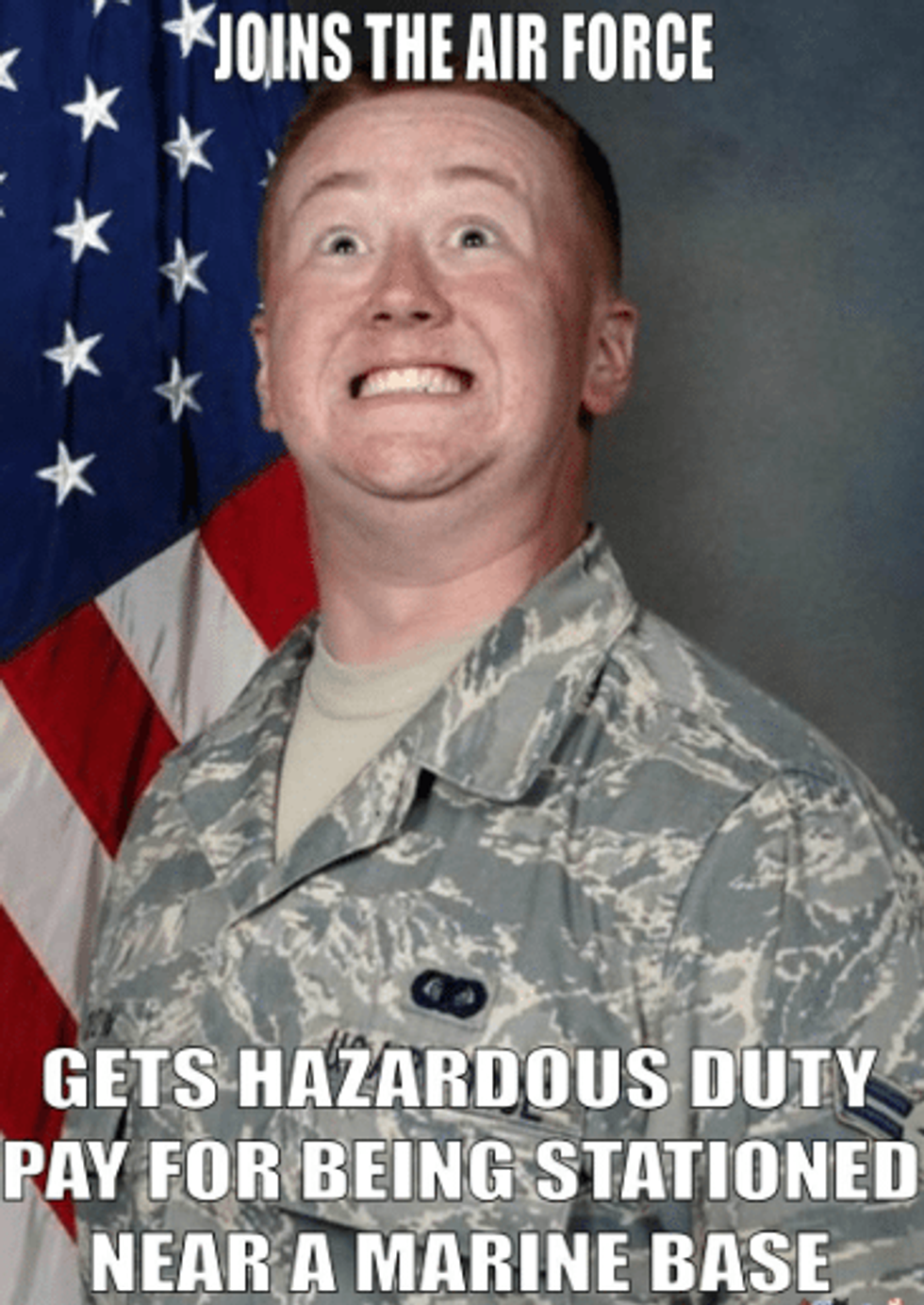 It won't work. They'll still f*ck with him.
7. Consider life to be over.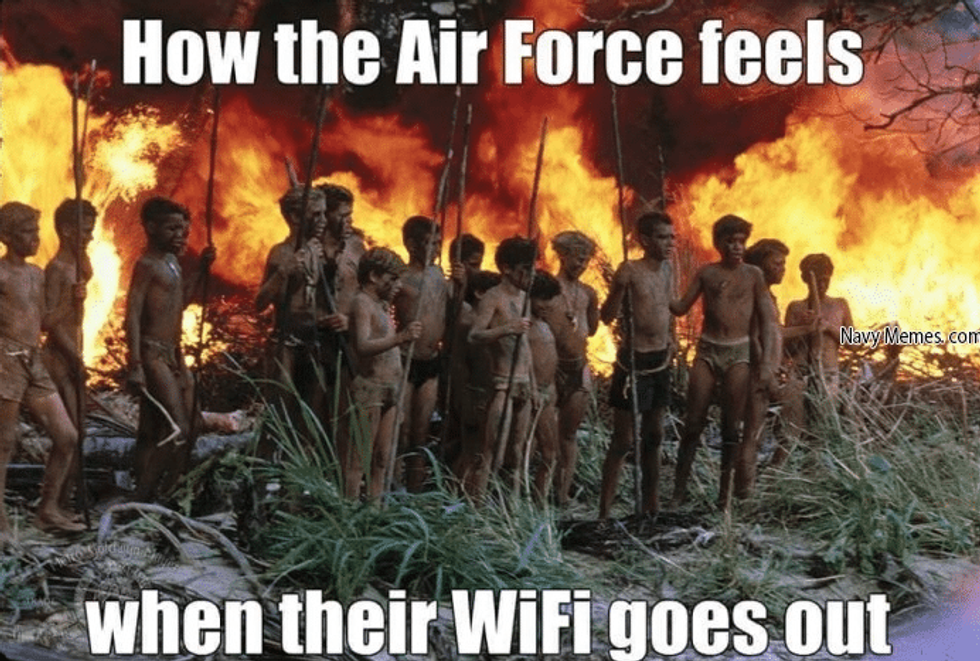 Someone will restart the modem soon enough.
8. Air Force marksmanship at its best.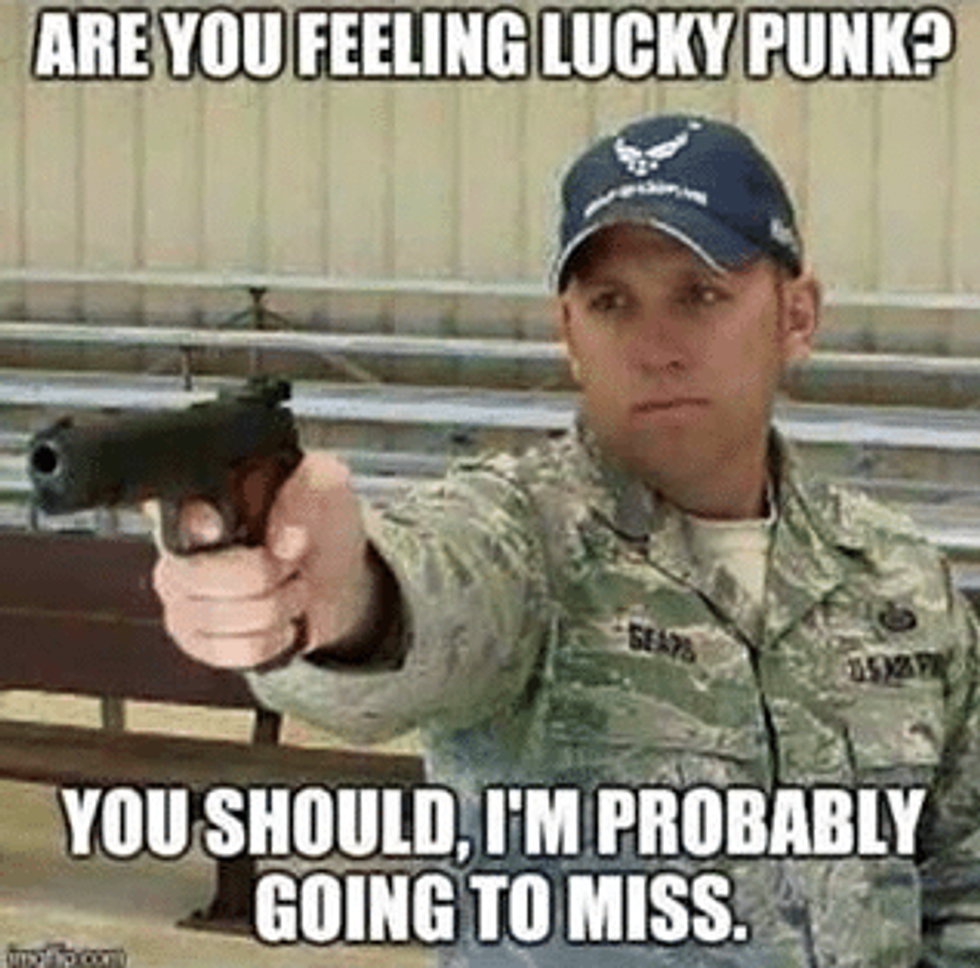 Pew, pew, pew?
9. Only the toughest of the tough make it through their obstacle course.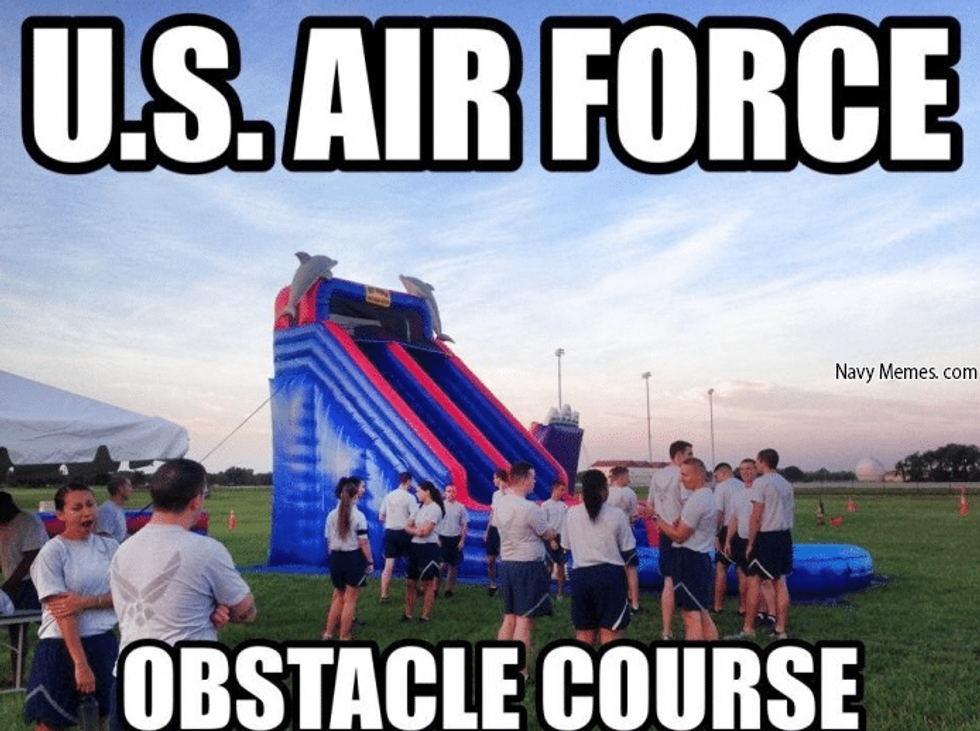 The toughest 5th grader, that is.
10. When you boot so hard in the Air Force... but every grunt respects that his finger isn't on the trigger. At least he got that part right.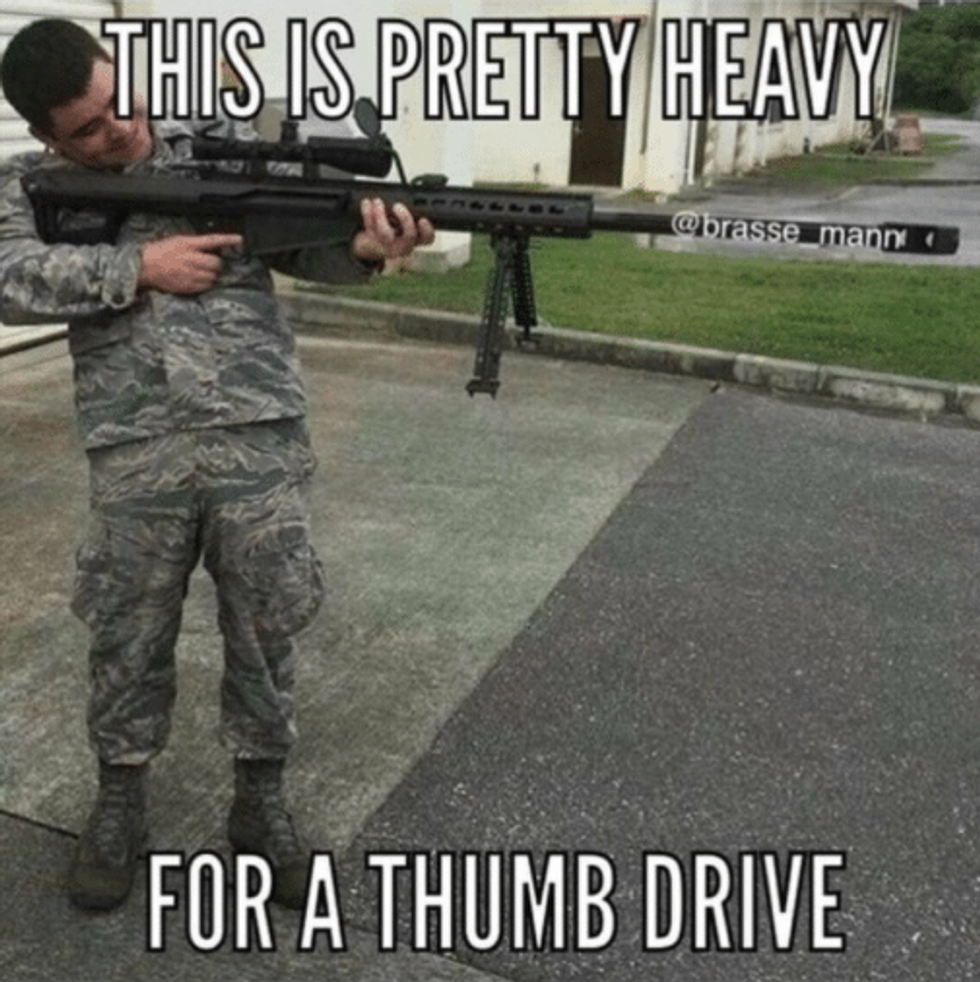 How cool do I look, b*tches!
11. Here's proof how hard airmen can be. At least this kid appears to have "military bearing."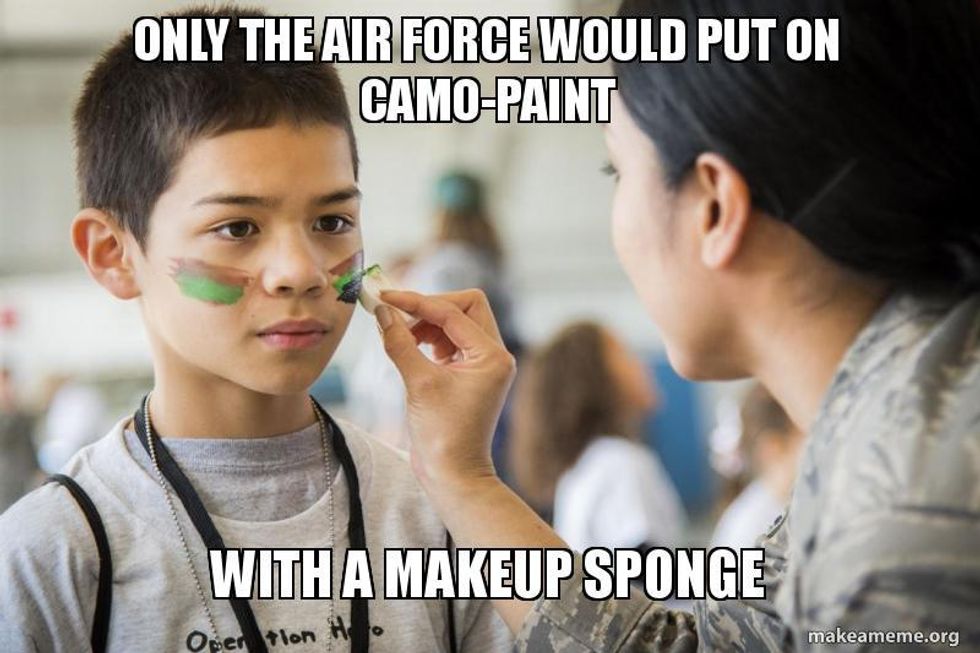 The best thousand-yard stare you'll ever see come out of the Air Force.