Humor
December 07, 2017 11:09:46 EST
There's no best way to describe the rivalry between the branches of the American military to an outsider. It's kinda like an inventive d*ck measuring contest mixed with elements of the Stanford Prison Experiment. Everyone talks about how they're somehow the best while acknowledging their shortcomings.
---
We hate on each other for whatever reasons, but at the end of the day, we're still on the same side.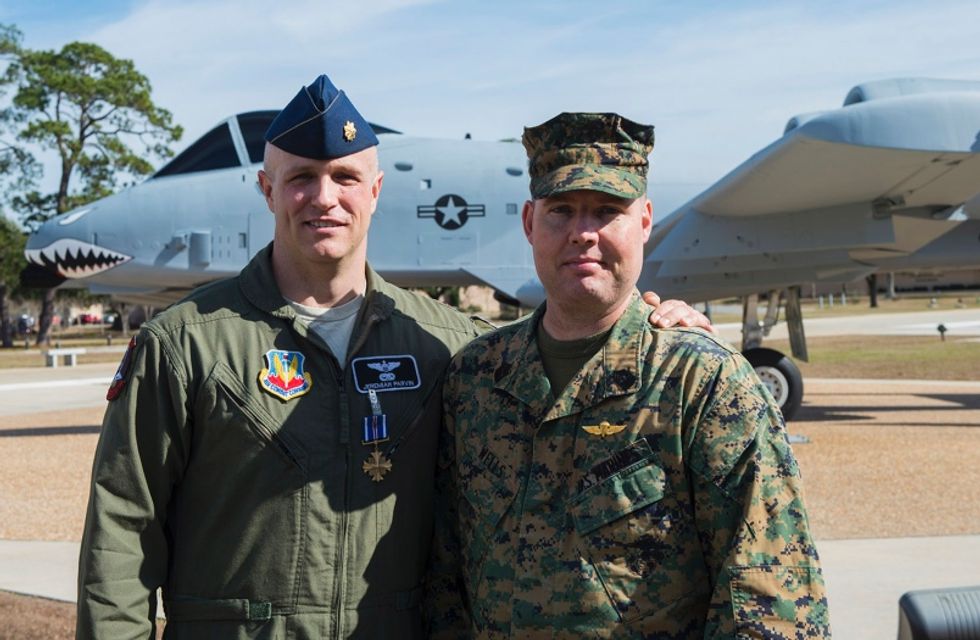 For example, the Air Force's Maj. Jeremiah Parvin and the Marine Corps' Master Gunnery Sgt. Richard Wells here. Parvin received the Distinguished Flying Cross with Valor for actions that saved the lives of Wells' team during a 2008 deployment to Afghanistan. That's how we do in real life.
And the rivalry doesn't stop just because a veteran gets a DD-214. If anything, it gets worse. Just look at the Army-Navy Game. Are you ready to watch two irrelevant college football teams talk shit for weeks leading up to a game whose disappointment starts with ugly uniforms and usually ends with the Navy blowing out Army?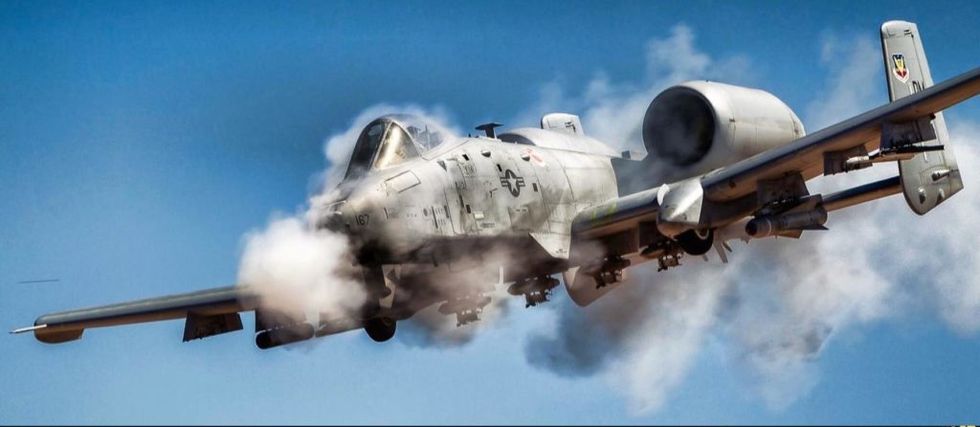 That's what happens to the Army without air support.
It's usually all in good fun. But if you didn't serve, don't join in – veterans from every branch will turn on you immediately. That being said, let's take a look at few good reasons airmen hate on Marines.
6. Those stupid haircuts.
Nothing says "motarded" like a Marine's haircut. You know those memes where a guy with a stupid haircut asks a barber to f*ck up his shit? You could make a book of those memes just walking around Camp Pendleton.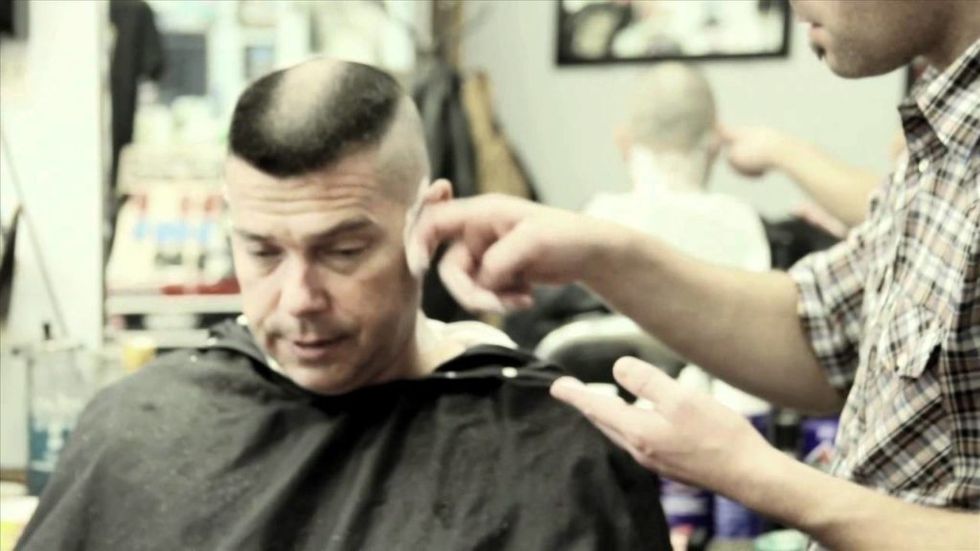 Seriously, wtf is that? An inverted Mohawk?
5. They take everything so seriously.
Look, I get it. A lot of Marines are going to see combat. Every Marine is a rifleman, sure. But don't wait til you're in the barracks drinking cheap beer, hanging with even cheaper locals to lighten up.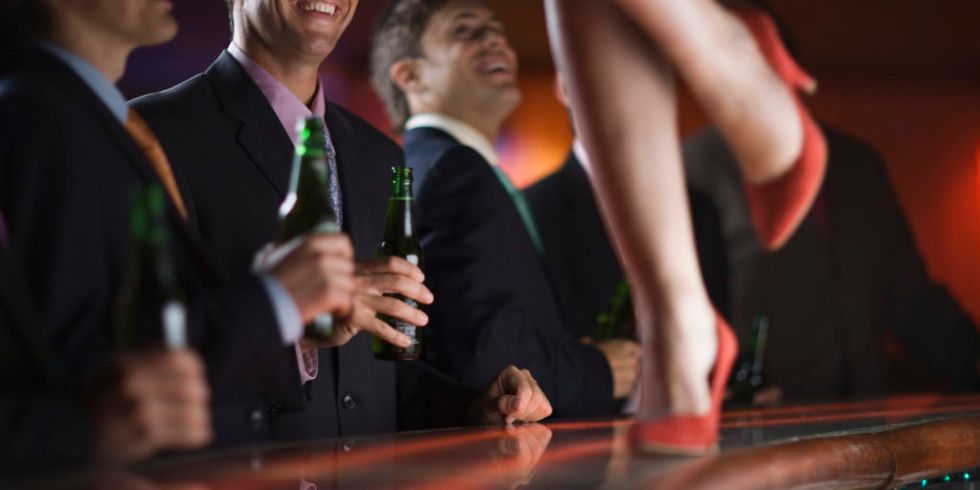 You don't have to marry the first stripper you see in Jacksonville is all I'm saying.
4. Calling us the "Chair Force."
If you're a Marine Corps legal clerk, maybe slow your roll on calling anyone "Chair Force." On an Air Force base, you'd still be derided as a nonner, which is as close to POG as the Air Force gets.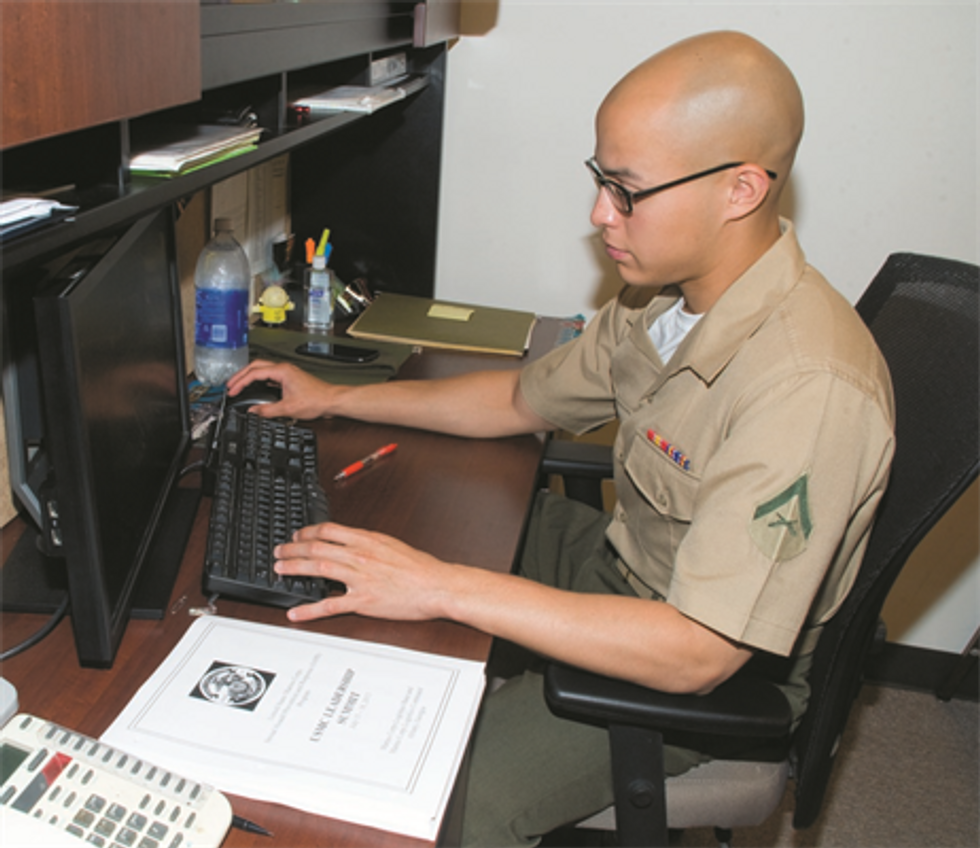 Sometimes we roll the same way, it just doesn't take an airman 13 weeks to get there.
Also, the Chair Force crack is so old, Marines are probably going to honor it with a plaque or memorial of some kind.
3. Their damn uniforms.
Look, no one is going to argue about Marine Corps dress blues — we acknowledge they're pretty damn cool, but let's talk about the MARPAT. There was nothing wrong with BDUs. We all wore them and they worked for 20 years. Then the Marines had to have their own cammies, because optics and whatnot.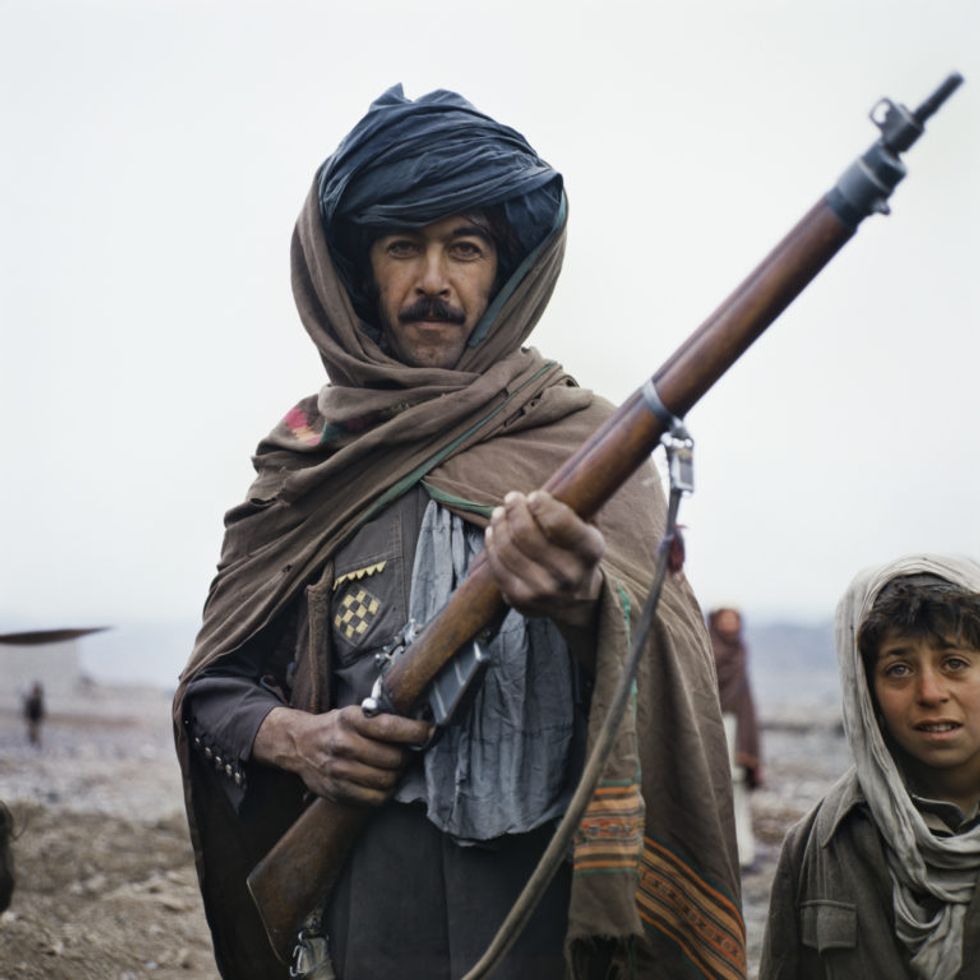 Look at all our Afghan enemies' optics.
Okay, say we get into a war with China or something, then those might be useful. Hopefully we never find out. The real beef with the uniforms is that they led to every service getting their own uniform, and the Air Force ended up in these: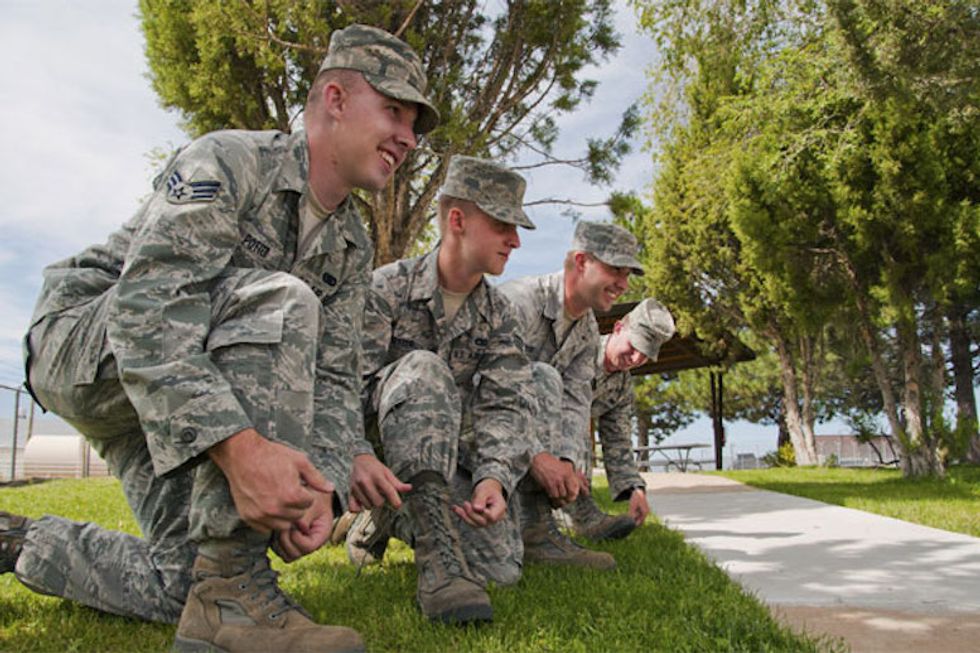 Cool tiger stripes — at least we're not the Navy.
2. And what's with celebrities wearing Marine uniforms?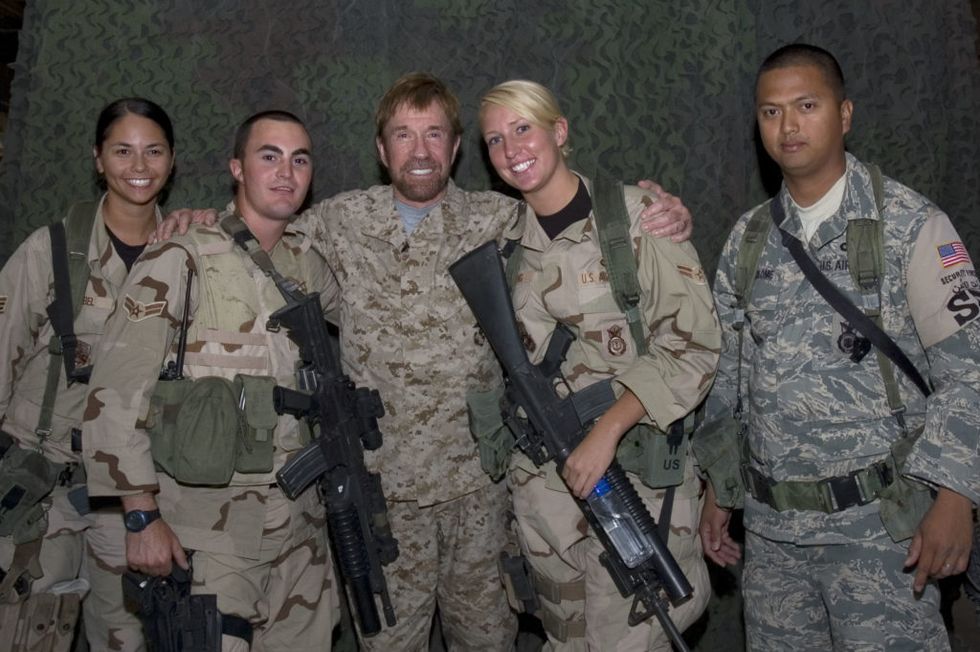 Way to represent the Air Force, Chuck. You're dead to me. (U.S. Air Force Photo by Staff Sgt. Tia Schroeder)
1. Complaining about superior Air Force facilities.
We hear you. Marine Corps facilities are garbage compared to the Air Force. The truth is that most facilities are garbage compared to the Air Force, even civilian facilities are garbage compared to the Air Force.
But Marines should be complaining to the Navy about facilities. After all, it wasn't an airman that put Mackie Hall next to Sh*t Creek. You either get indoor plumbing or the F-35, but you can't have both.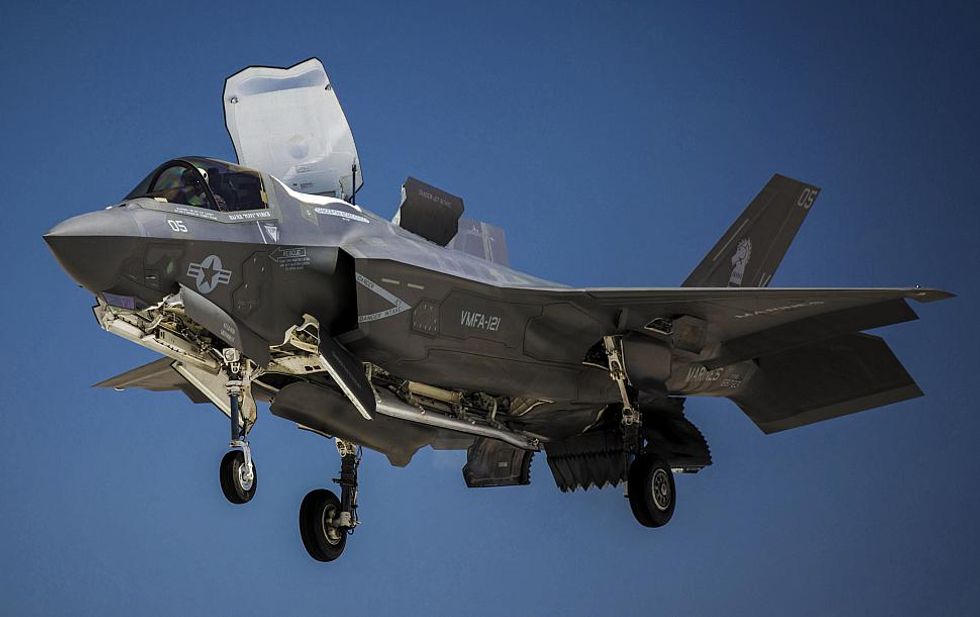 And the Air Force didn't make that call for your leadership, either. Yut.
As for our chocolate fountains, I don't know where that meme came from and I don't care. If I wanted to eat from the garbage, I'd visit a Marine Corps chow hall.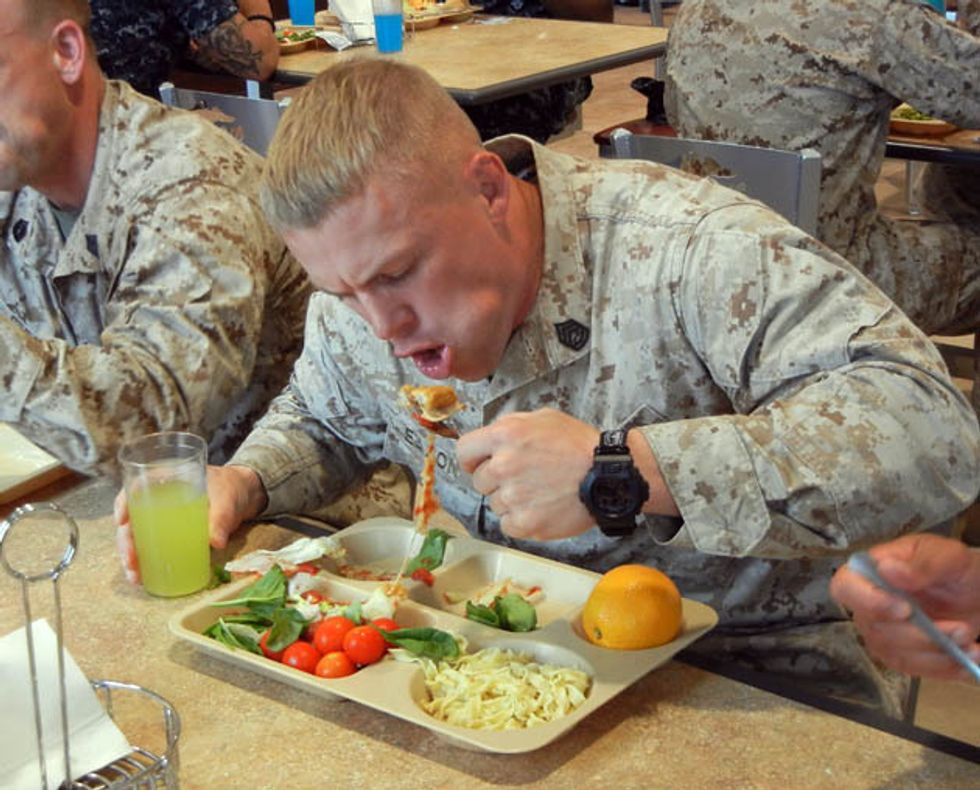 Look at him. He either loves it or is just trying to struggle through another meal. (U.S. Marine Corps photo)
There's only one thing I won't hate on the Corps for though: Those recruiting commercials. F*cking epic.
(TheMilitaryProject | YouTube)