Humor
December 10, 2017 10:17:22 EST
Walk onto any American military base in the world, and you're going to encounter some pretty disciplined men and women. Continue walking and you'll also notice all the hard work each troop puts into their day.
---
But you may also wonder which one of them deploys and fights in combat versus those who ship off to support the war effort.
Well, we've got you covered.
Here are six simple ways you can tell a troop isn't an infantryman:
6. There are no dog tag in their boot laces.
Infantrymen wear a dog tag around their necks and another looped in their left boot — it's tradition (and practical for identification in the worst case scenario).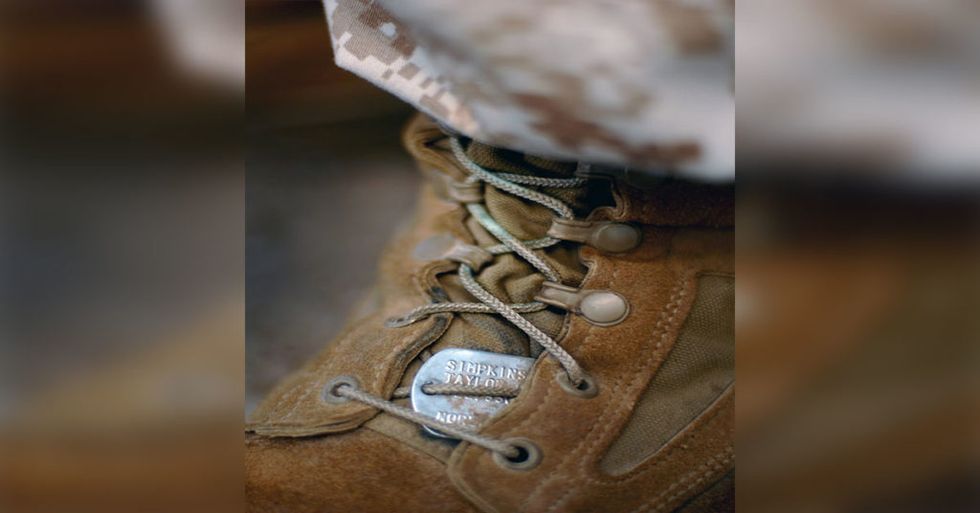 A dog tag inserted into the left boot — your motivated left boot.
5. When a troop can count how many MREs they've eaten.
MREs — or Meals Ready to Eat — are a staple food for any grunt. The classic meal plan is the troop's breakfast, lunch, and dinner for as long as you're in the field or outside the wire. If a troop only had a few during boot camp...they're probably not a grunt.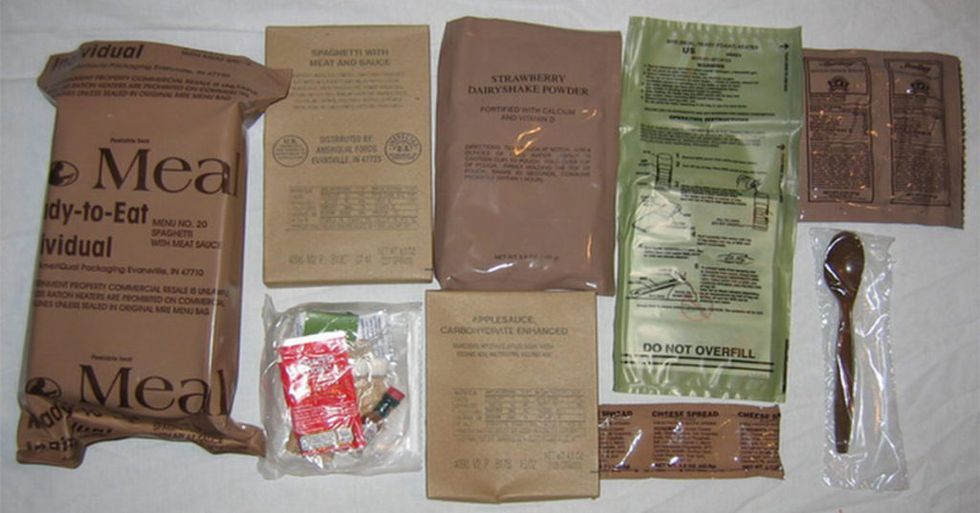 Yum! Spaghetti and meat sauce.
4. They remember and brag about their ASVAB score.
It doesn't take a high ASVAB to become an infantryman. Grunts mostly brag about their shooting scores and how big their egos are versus what they got on their ASVAB.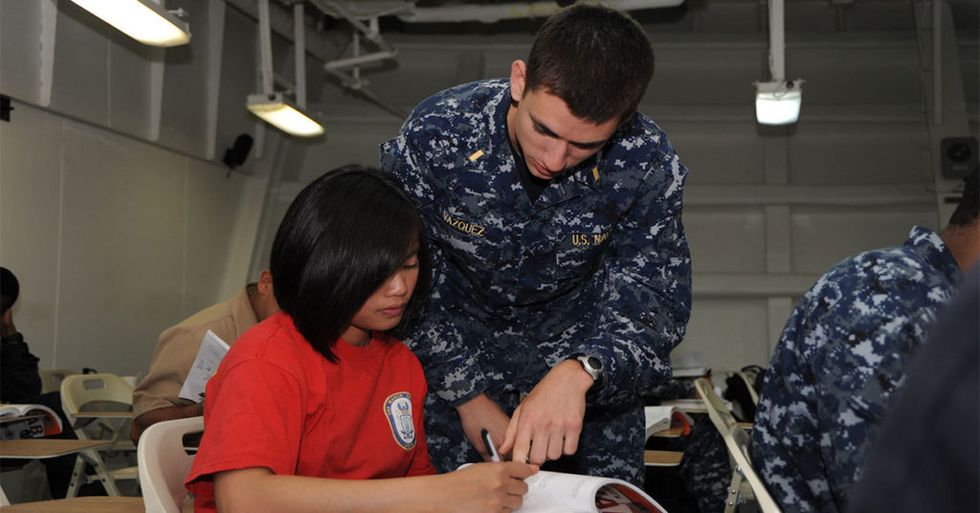 No crayons = POG.
3. They actually have morale — and you can see it in their eyes.
Read the photo caption — it's epic.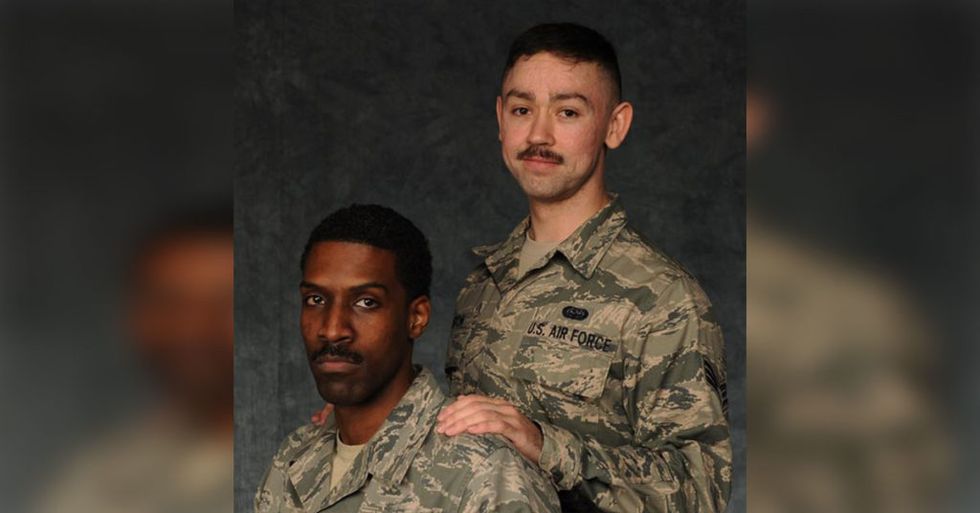 The Airmen responded to U.S. Air Force Gen. Mark Welsh III when he challenged the Air Force to a mustache competition. Mustache March continues to be a method of raising morale for the Airmen. (U.S. Air Force photo by Airman 1st Class Kyle Gese)
2. When you sport a "serious face" for a photo, but you're stationed on a beautiful military installation.
Look how happy they are!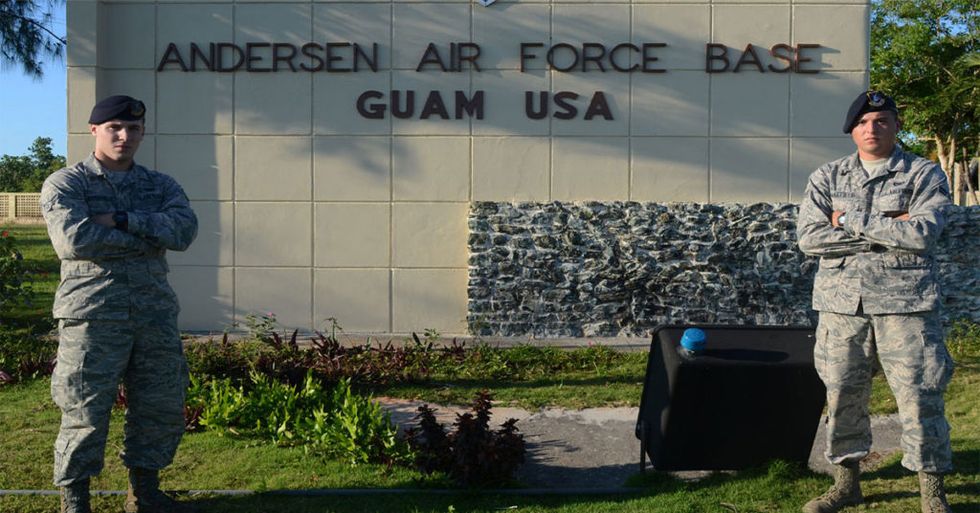 Two Airmen stand with too much pride in front of Andersen Air Force Base. (Source: DoD)
1. When they say the words "Well, I'm basically an infantryman."
No, you're not — but good job convincing yourself.
Unless your MOS starts or used to start with "11" (Army) or "03" (Marines), you're not an infantryman.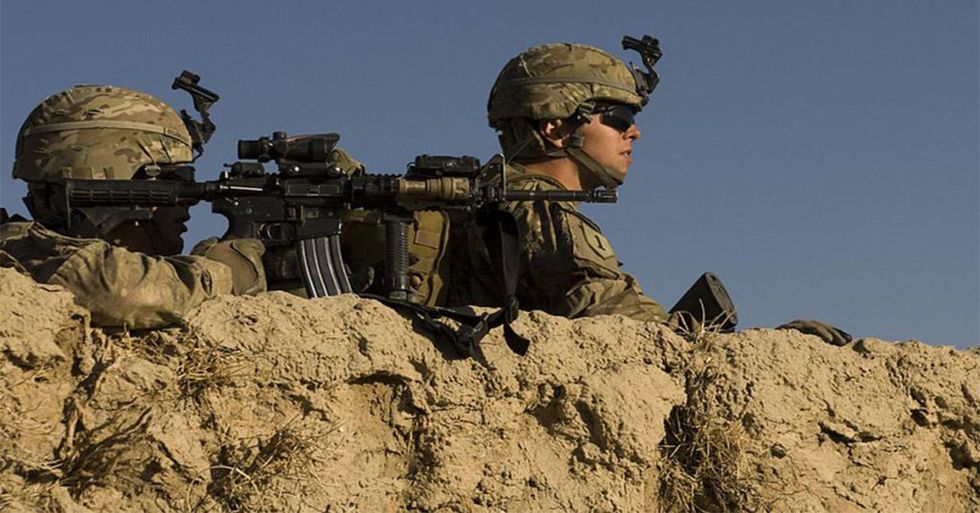 Two Army infantrymen keep their eyes on a wadi in Andar, Afghanistan. The area is known as a Taliban stronghold and commonly receives small arms fire from the location.
Can you think of any others? Comment below.