Humor
September 30, 2020 15:04:00 EST
If you didn't pick the U.S. Army that day you walked through your local strip mall mulling over which branch to choose, then you missed out.
---
Let's face it. The demonym most people use for troops and service members is soldier. And there's a damn good reason for that!
#1. We do awesome sh*t constantly.
Can you believe that civilians actually pay to go camping or to the shooting range?
You can forever play the "Oh, you think that is cool? Well I did..." stories in the lunch room at work.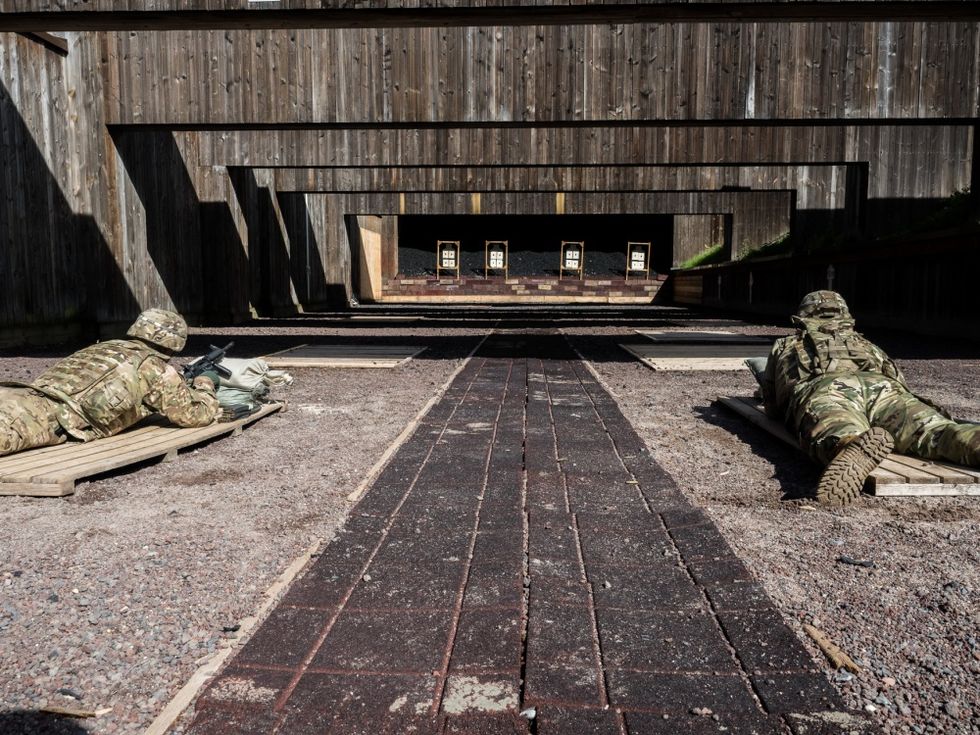 This is just a Thursday for us. (U.S. Army Photo by Visual Information Specialist, Erich Backes)
#2. Because James Earl Jones.
The Marines may have Kylo Ren from the new Star Wars films, but we had his grandpa, Darth Vader.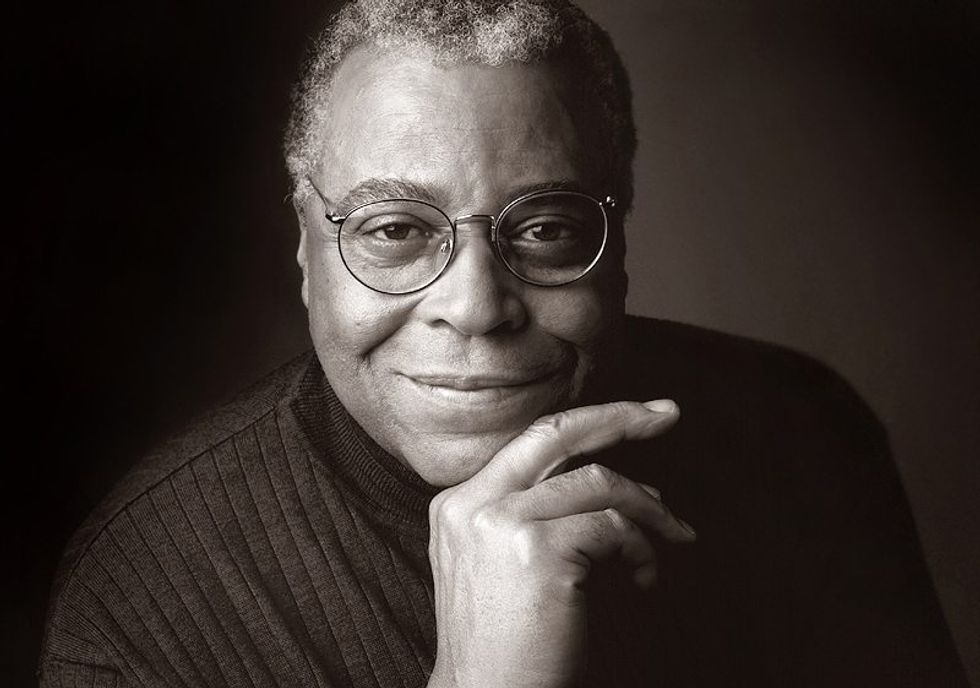 Who else can claim they have two Emmys, a Golden Globe, an Oscar, two Tonys, and a Ranger Tab?
#3. No one ever wanted to dress up as a Marine, Sailor, or Airman as a kid.
Kids running around with toy guns? They're playing Army.
G.I. Joe? Mostly associated with the Army.
Those little green Army men? You get my point.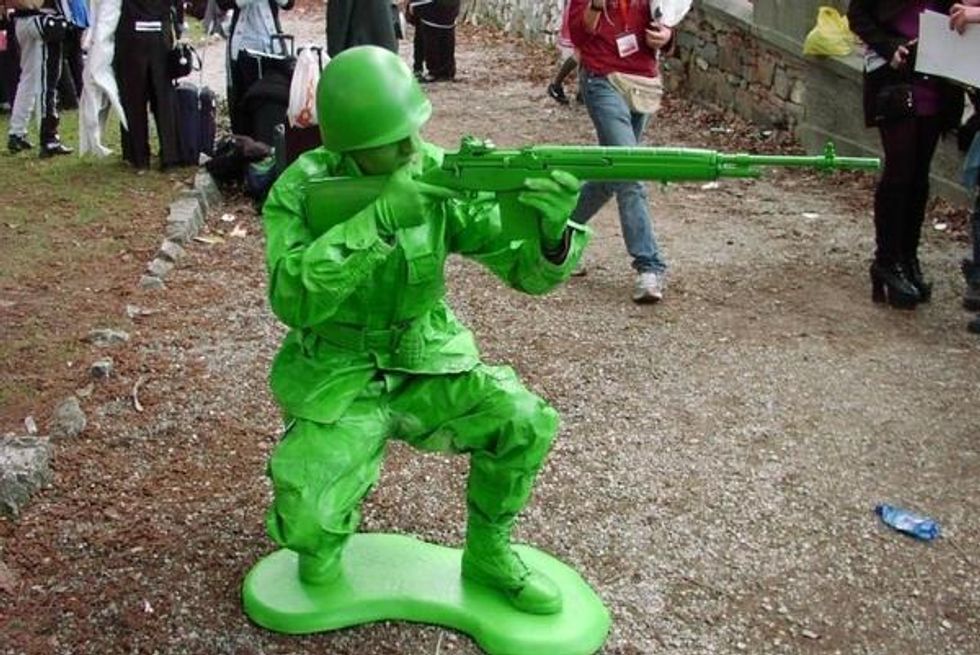 And then there's this guy, mixing all of them together. (Image via Imgur)
#4. We actually get to play with our cool toys.
Show of hands. How many airmen and sailors actually got to fly the planes or steer the ships their branch is known for doing? Now how many soldiers got to use the weapons our branch is known for using? Thought so.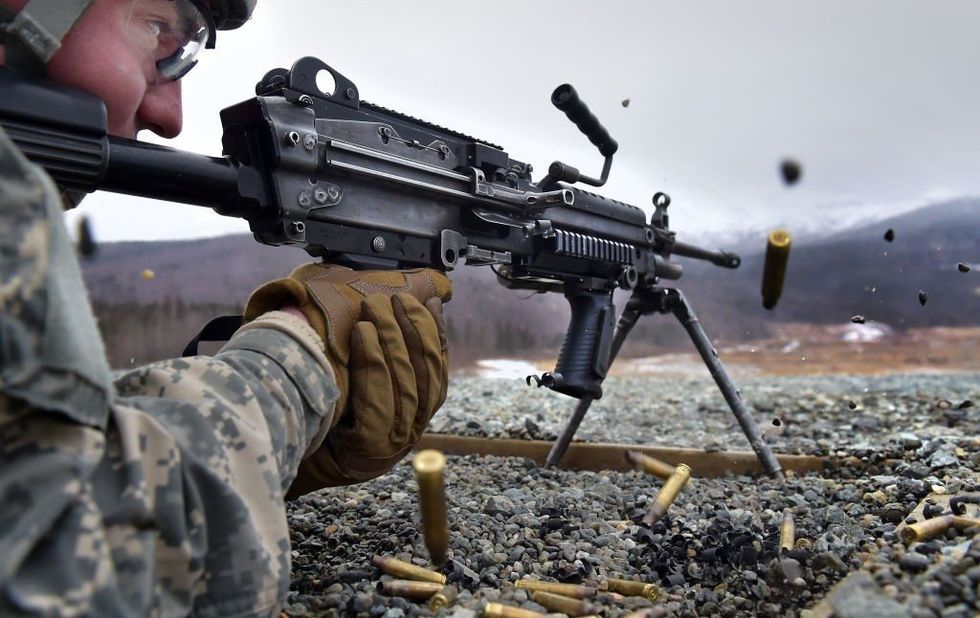 The trick is to think in your head "freedom, mother f*cker!" for controlled bursts.
#5. The Army has style.
We have always had the freshest looking uniforms throughout military history. Even when you've low crawled in the mud, Army uniforms look better than whatever the hell the Navy calls their blueberry uniforms.
Related: This is what you should know about the return of the 'pinks and greens'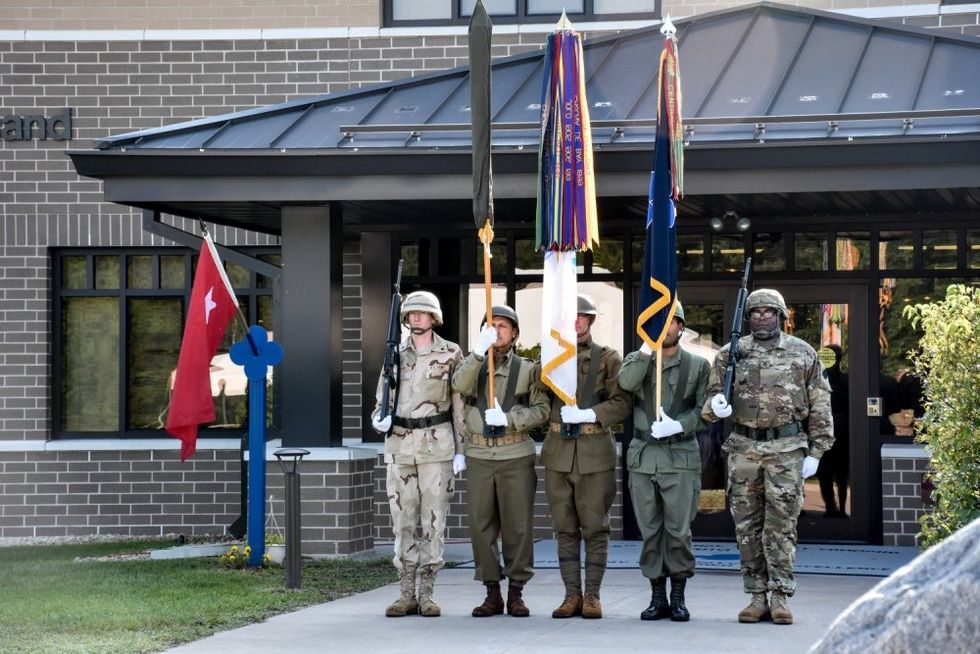 Photo by Catherine Lowrey
#6. Our boy, Captain America, is one of the most recognizable fictional characters.
Show a picture of Captain America to nearly anyone. I bet you that they can tell you exactly what his name is and his branch of service.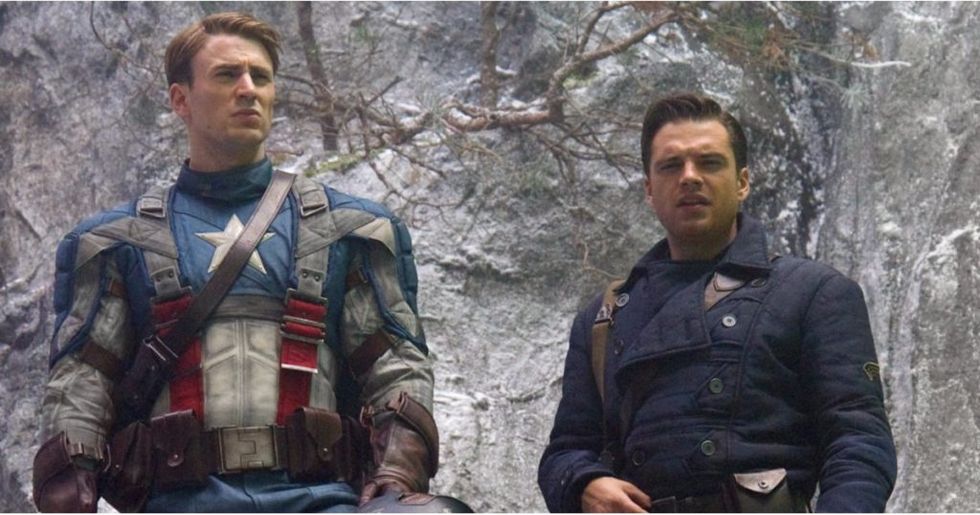 His hair and uniform are definitely out of regulations, but f*ck it. Once you have a Combat Infantryman Badge you can pretty much get away with whatever. (Film distributed by Paramount Pictures)
#7. No guts. No glory.
Yeah. Things suck some times. No denying that.
But if you don't embrace the suck, live the suck, love the suck, and become the suck — you don't have the privilege of calling yourself a bad ass.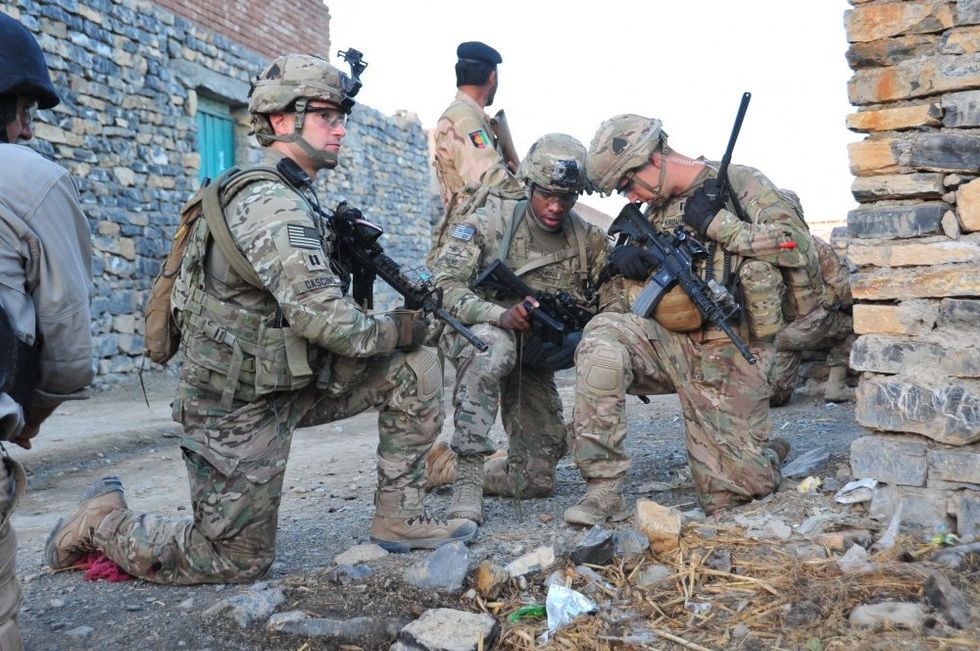 These are some of the best times and the worst times we ever had. (U.S. Army Photo by Maj. Kamil Sztalkoper)
#8. You personally get to deliver 5.56mm of freedom at a max effective range at 500 meters to piece of sh*t terrorists.
Every branch has POGs (Persons Other than Grunt.) Every branch has a version of a grunt. The Army has the highest "Hooah Sh*t" per capita. At least our POGs try to elevate themselves above their "glorified cheerleader" status.
The only down side is knowing that when you get out, you will never be as bad ass as you were when you were doing "Hooah Sh*t."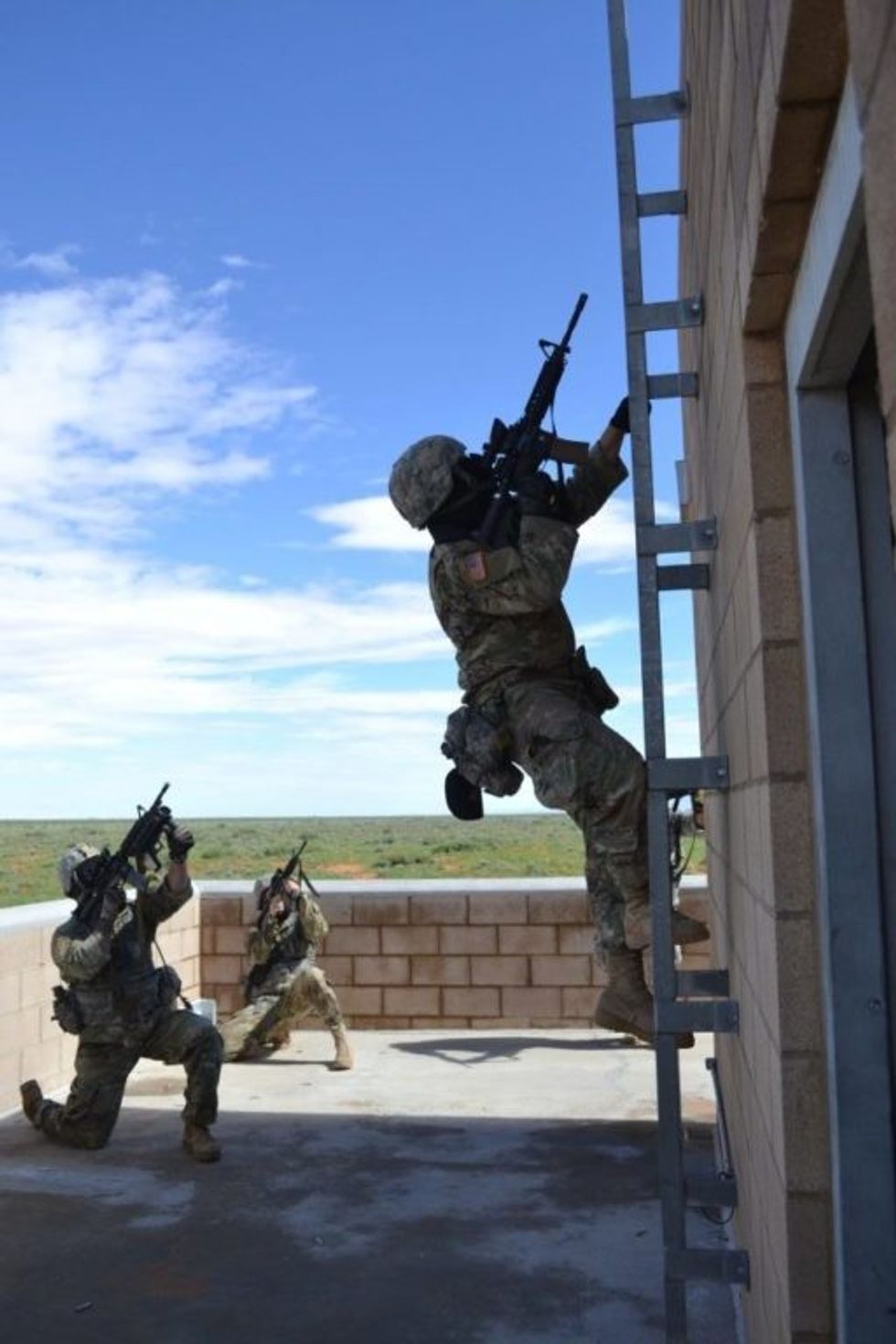 "Oh that's interesting. We did that before breakfast." (U.S. Army Photo by Winifred Brown)
#9. Almost every iconic General officer in American history was in the Army.
Crack open a history book. Nearly every great General gained their notoriety in the U.S. Army. You're in good hands.
Not to discredit the other branches who have given our country the best military tacticians the world has ever seen (because this list is done 'tongue in cheek' and at the end of the day, we're all brothers and sisters on the same team).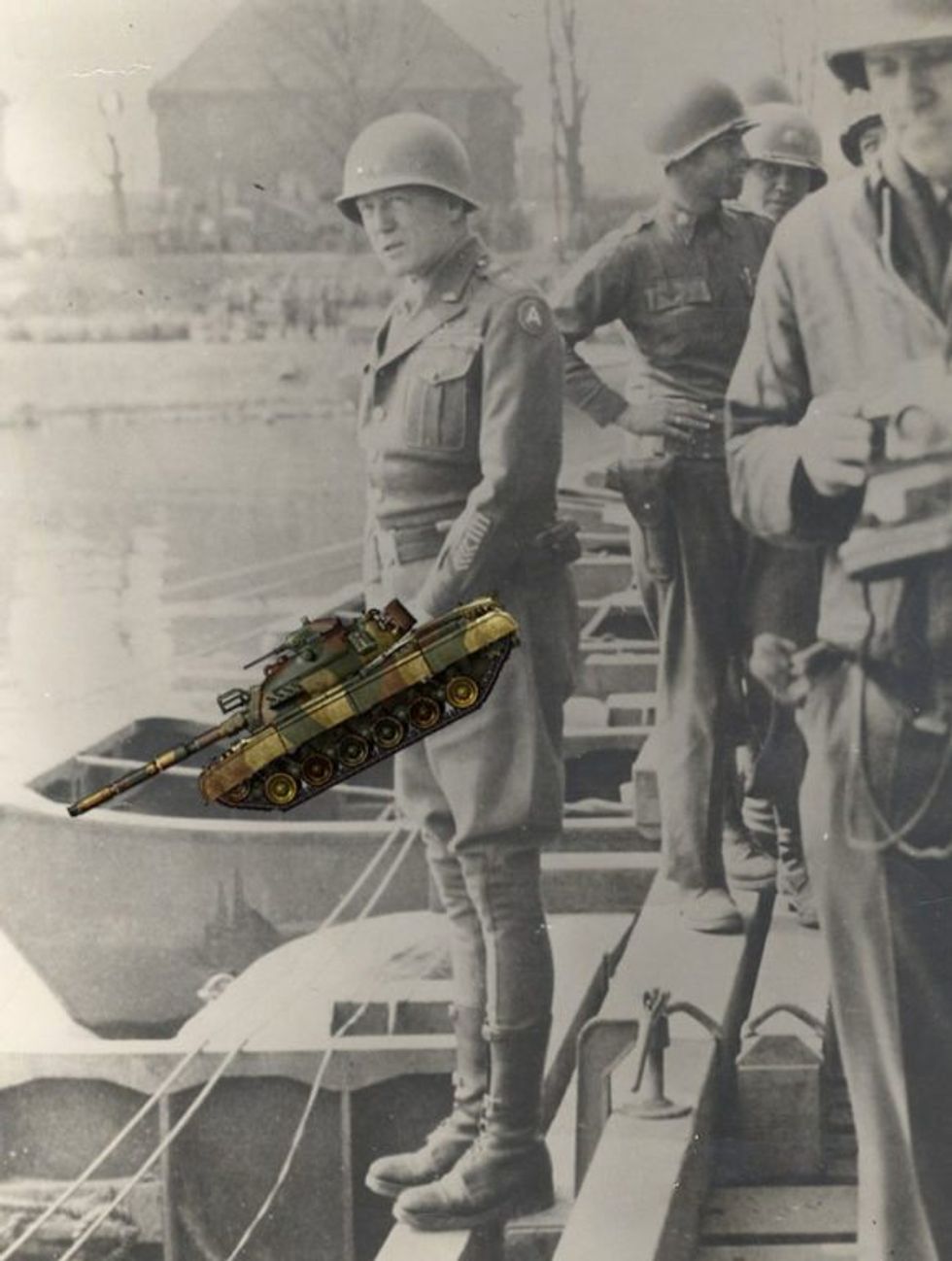 You may be cool, but you'll never be "Gen. Patton fighting his way through Europe to just to take a piss in the Rhine river" cool.
Related: 9 reasons you should have joined the Air Force instead