Humor
February 27, 2018 12:32:07 EST
For the uninitiated, OFP is a military initialism that means, "own f*cking program." The term is commonly used by one service member in reference to another that seems to be immune from formations, uniform inspections, working parties, and the general tomf*ckery that goes along with being a part of the world's most elite fighting forces.
---
This is not to say these individuals do not work hard or are not important to the fight. In fact, in most situations, the reason they are OFP is because of the vital tasks they perform — sometimes at odd hours.
Let's explore the duties and responsibilities of the individuals the military allows to be on their own f*cking program.
6. Military Working Dog Handler – all services
Military Working Dog handlers are responsible for the care and training of his or her service dog, which contributes to combat operations abroad and installation security at home by providing targeted odor detection (explosive/drug).
Service dogs, generally seen as a non-lethal option for neutralizing a threat, also serve as a psychological deterrent during law enforcement operations.
In other words, these badasses are expected to play with their dogs — it's their job and no one can tell them not to.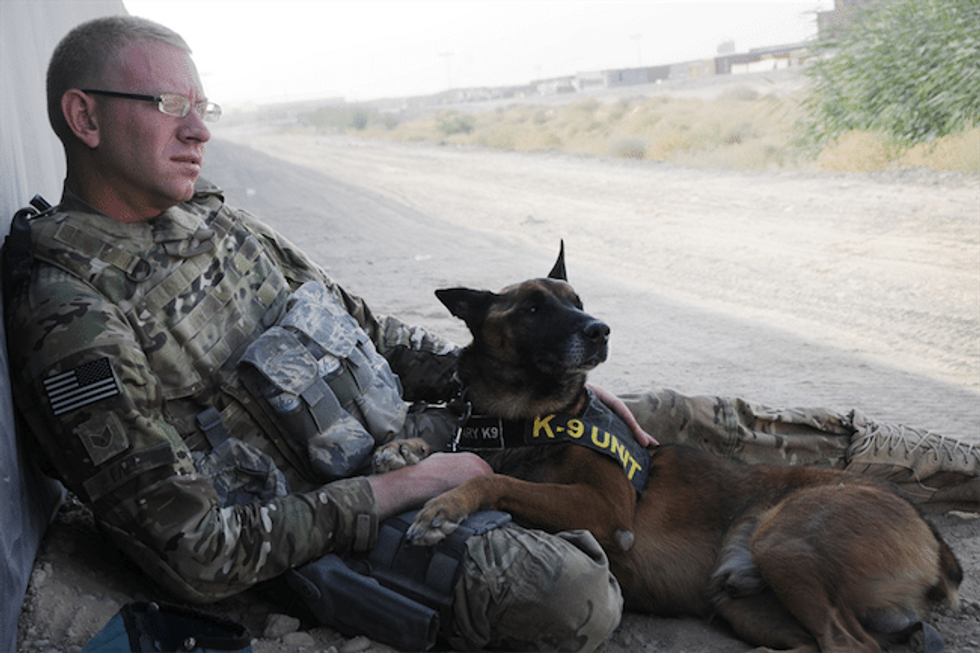 The Legendary Gunner Wade. (U.S. Marine Corps photo by Cpl. Alan Adison)