Humor
October 31, 2017 11:54:19 EST
The 1986 movie Heartbreak Ridge took the Marine Corps community and audiences by storm, introducing Gunnery Sgt. Thomas Highway's rough and tumble personality to the delight of all.
---
Clint Eastwood took on dual roles as he starred in and directed this iconic film role about a man who is on the tail-end of his military service.
But did you ever think about where the Marines may have ended up today?
Well, we used our (fictional) WATM private investigators to look for the Recon Marines' silver screen whereabouts, and here's what they found.
FYI: Don't take this literally.
Major Powers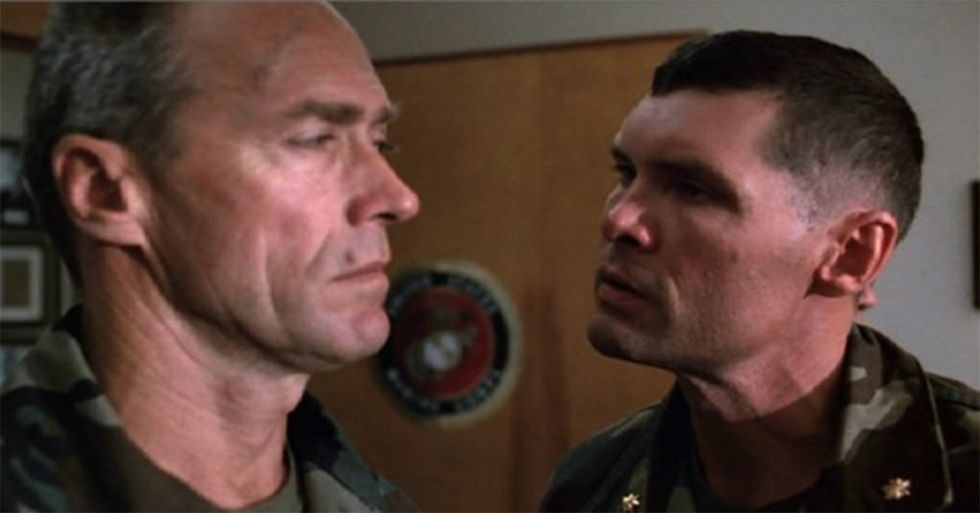 (Source: WB)
After this Marine officer was humiliated in front of his superiors by a seasoned gunny, Powers decided to get out of the Corps and become a criminal — then just went totally grey.
He teamed up with a computer hacker and highjacked a train to use as a mobile headquarters to take control of a destructive U.S. satellite. Unfortunately for him, Powers ran into a former chef and Navy SEAL named Casy Ryback who was on vacation with his niece. How about those odds.
They duked it out in a narrow kitchen, and Ryback eventually broke his neck, killing him instantly.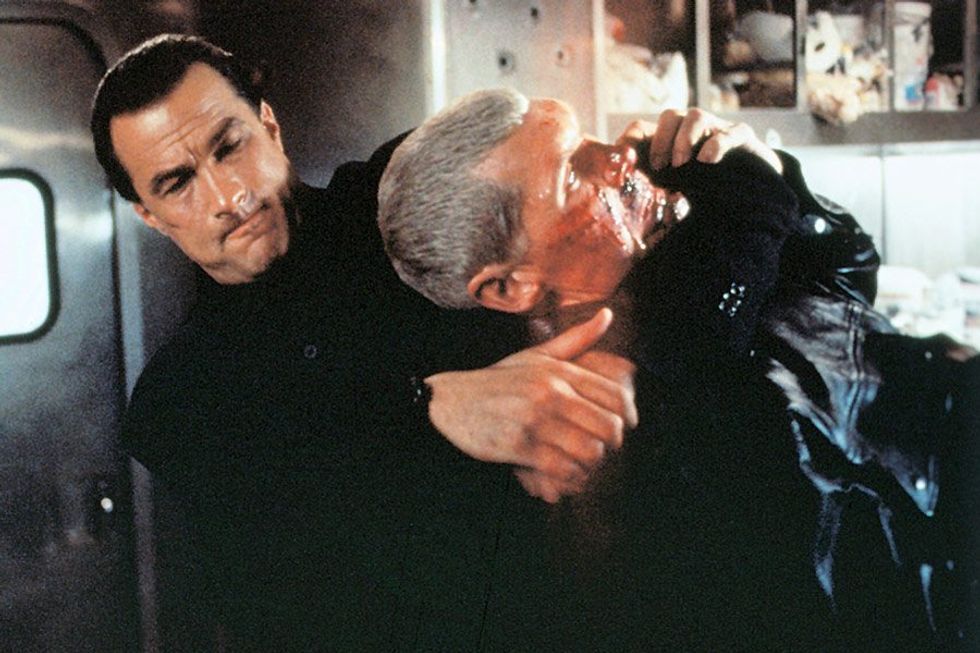 (Source: Screenshot "Trouble with a Curve" WB)