Humor
March 14, 2018 10:52:54 EST
In just about every discussion, precise terminology matters. Take the term 'troops,' for example. Both Soldiers and sailors fall under the 'troop' category, but they're drastically different. Even within sailors, a 'submariner' is very different from a 'Seabee.' When two types of troops have responsibilities that overlap, such as an Army combat engineer and a Navy Seabee, the preciseness of terminology is even more important to avoid confusion. Weapons also call for the same type of specific language, as there are many tools to fill similar — but not identical — roles.
---
Author's note: There are many classifications and categories of firearms. This is only meant to be a brief intro sprinkled with a dash of comedy. In the following article, there will be things missed and things discussed that don't have a universally accepted term — like a slug-barrelled, magazine-fed, semi-automatic shotgun which is totally not a rifle. 
Anything can become a weapon in the right hands. Hell, as many of us know, a sandal is a terrifying weapon in the hands of an angry mother. This is also a perfect explanation for what constitutes an assault weapon. If your mother is wearing the sandal, it's just footwear. If your mother saw your sh*tty report card, she's now reaching for her "assault sandal." 'Assault' is just the descriptor for a weapon being used against someone.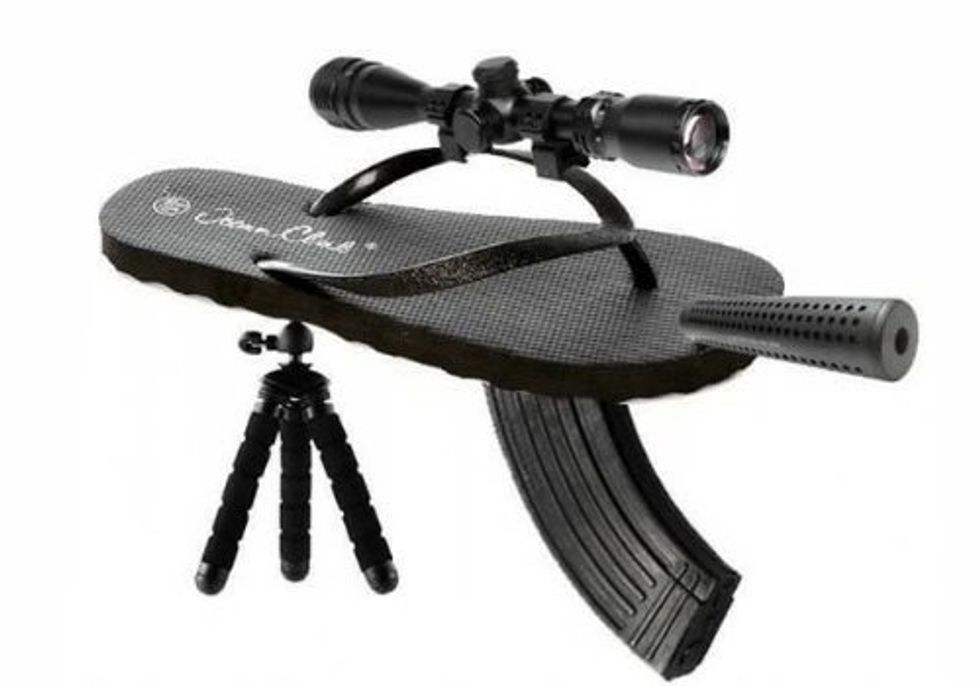 Any slipper can become an assault chancla in the wrong hands.
Now, a weapon is only considered a firearm if it uses a burning propellant to cast a bullet, missile, or shell. This is the universally accepted term for everything ranging from a Howitzer to a pistol. Then there's the term 'gun.' Most people use this as the catch-all, but it's not. A gun is a weapon with shells or rounds manually-loaded into the chamber through a breach (or muzzle for older firearms). Typically, this term is used for crew-operated cannons, like field guns and artillery.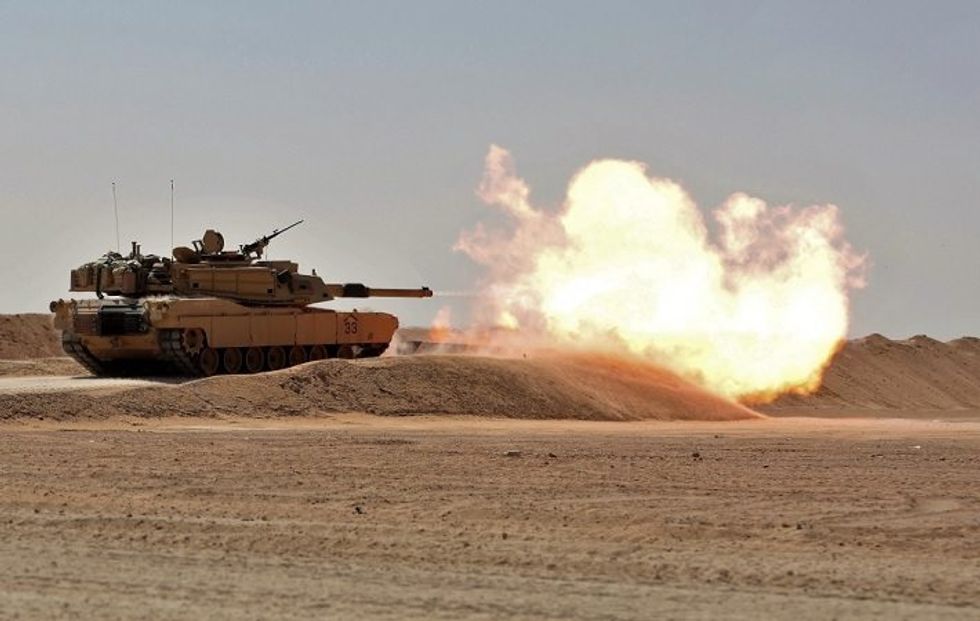 Does it take more than one person to fire it? It's a gun. (Photo by Sgt. Aaron Ellerman)
Some long guns (like muskets or light machine guns), most shotguns (especially breach-loaded ones), and some handguns (like revolvers) can be called guns and no one will bat an eye. These fall under either small arms (single-operator firearms) or light weapons (designed and typically team-operated). "Light weapons" includes your heavy machine guns and portable rocket launchers.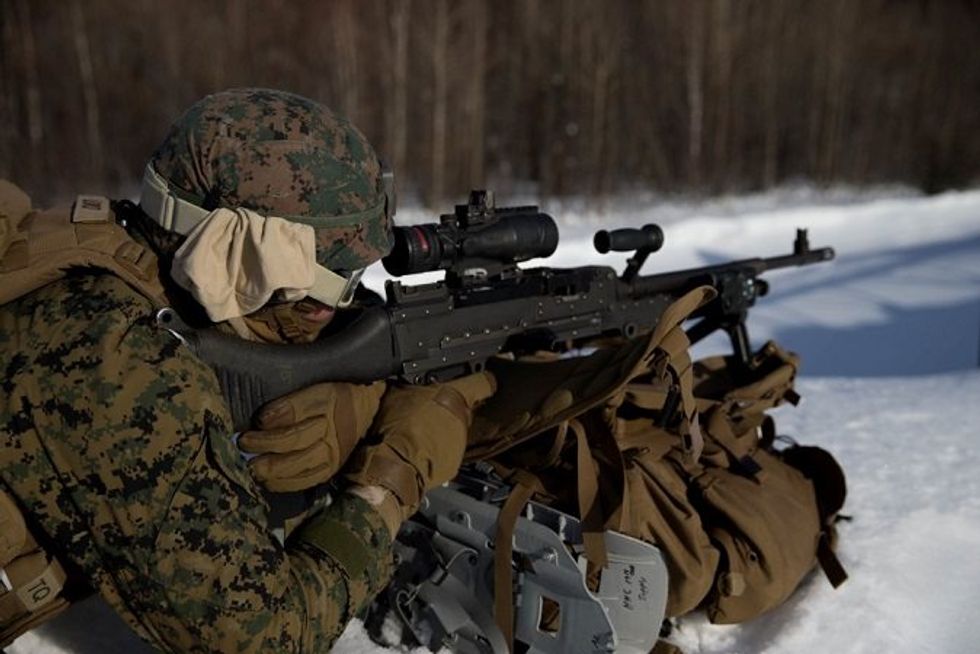 Now you understand this joke a little bit more. (Warner Brothers' Full Metal Jacket)
Fun fact: The term "assault rifle" comes from the German Sturmgewehr. It was named that because Hitler wanted his new weapon to sound more intimidating, even though it was nearly identical to other selective-fire rifles of the time. So yes, It is very much Nazi propaganda to call a rifle an "assault rifle" to make it more terrifying.