Humor
January 31, 2018 11:46:33 EST
You've got your DD-214 in hand, you've taken off the uniform for the last time, and you've likely set fire to the road as you head off to a new life beyond service.
---
School is probably the most pressing thing on your radar but, eventually, you're going back to work. You've been through some pretty gnarly stuff and you'll be an incredible asset wherever you land. There are, however, some habits you may have picked up during your time in uniform that will not translate into the civilian workforce. Some of it is because, yes, "snowflakes" abound, but some of it just doesn't quite fit in your new world.
Below are seven things you should never do at your new, post-service job.
7. Eat that leftover food in the fridge
Depending on what you did in service, this may not be a thing for you. If you were a shift worker, however, you know that leaving things in the fridge (marked or not) is a roll of the dice.
The bigger the fridge, the lower your odds. I, personally, hated that, but it is definitely a thing. Your new job likely won't care that you thought Etta Mae's meatloaf smelled too delicious to pass up.
Also, people do this kind of stuff: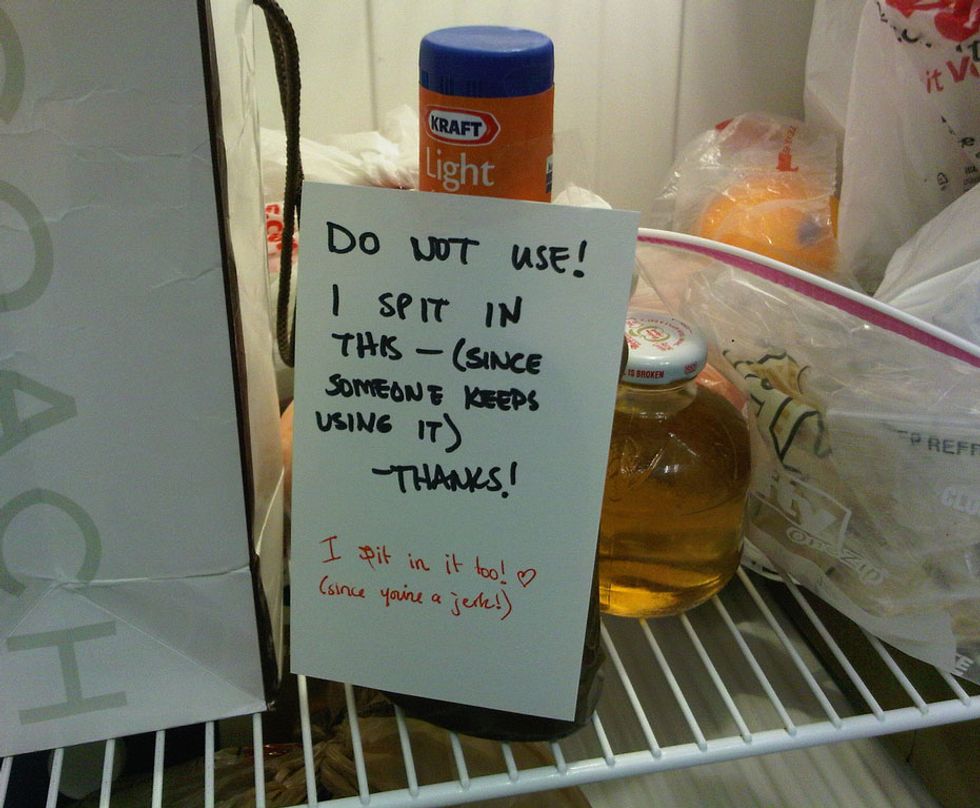 No doubt in my mind, the response was written by the other veteran in the office. (Image via Reddit).
6. Be sarcastic
Yes, sarcasm is a tool. It is the release of the slow-burning rage that builds within the often misunderstood. It's also a great way to be viewed as an asshole at your new gig.
Sure, in the military, when you're outranked by someone much younger than you, you're instinctually trained to react sarcastically. In the civilian world, that same kind of disconnect can be jarring for the already-adjusting veteran. It's a tough pill to swallow, but even if your manager looks like a pimple-nosed teen, keep that sarcasm pent up.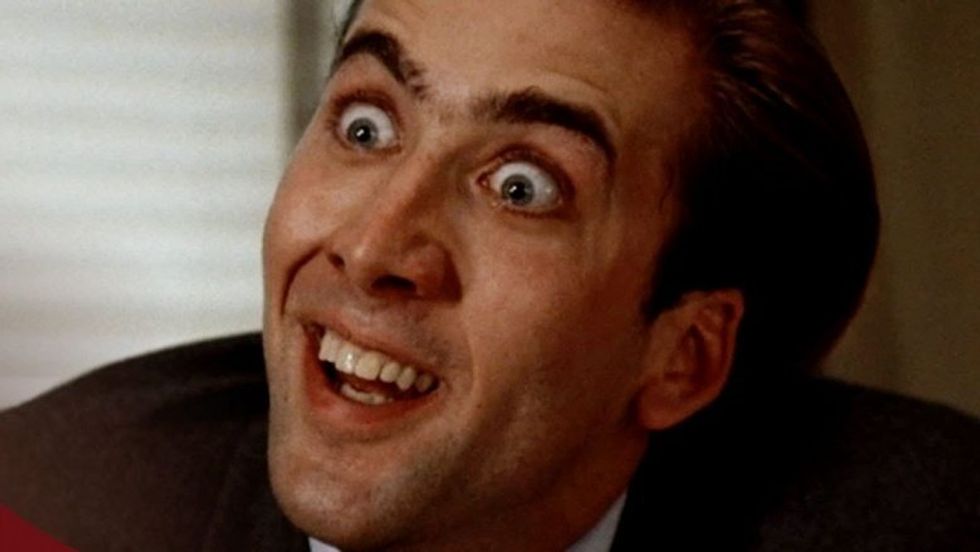 Pictured: Veteran's involuntary response when asked if they've ever shot a gun (Image from Hemdale Film Corporation's Vampire's Kiss).
5. Respond with aggression... to anything
Aggression is a great thing to have in a lot of military settings. Being aggressive and swift to act is what's expected from pretty much the whole military.
At your new job? Not so much.
Sure, aggression is still useful and can get you through a lot of doors, but it can also rub a lot of people the wrong way. Try to dial it back a few levels whenever possible — and call it, 'assertiveness.'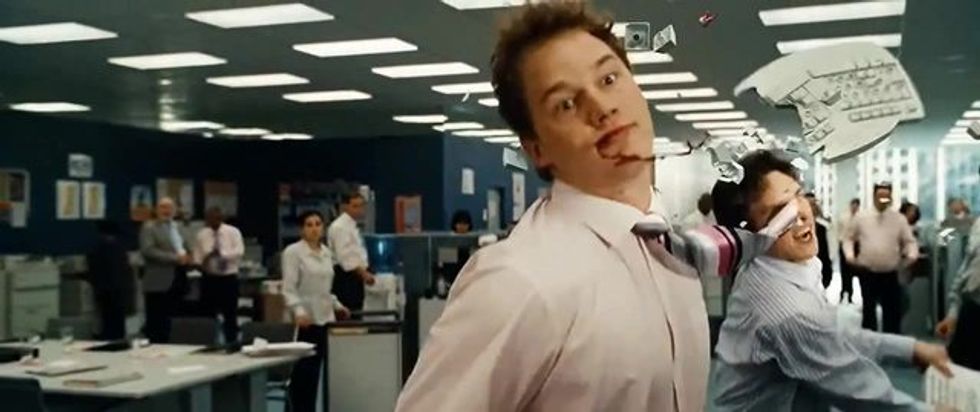 This is not the correct way to deal with the office dumb*ss. (Image from Universal Pictures' Wanted).
4. Begin any email with, "per my last email"
We all know that whatever follows is intended to politely tell the recipient to go f*ck or unf*ck themselves. That's probably not going to go over very well here.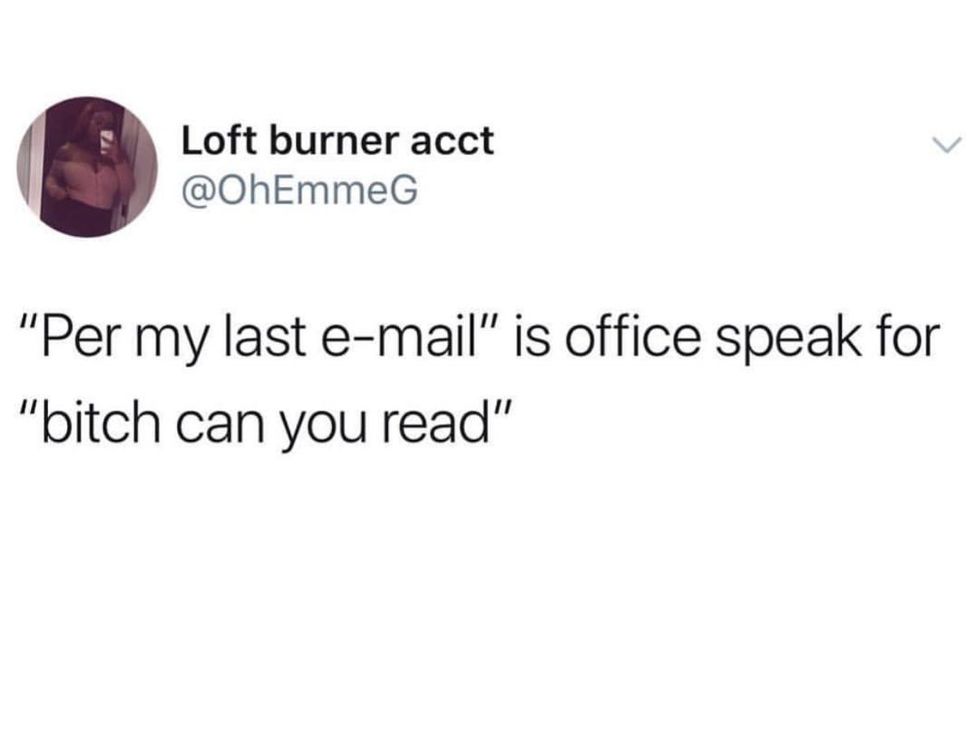 This is just the beginning of a line of pettiness that you should avoid. (Image by Reddit).
3. Initiate a "smoke session"
In the civilian world, this is literally abuse. It isn't only a fireable offense, but depending on where you are and how they want to play it, you could end up having to talk to the other boys in blue. You're definitely going to have a find a new way to motivate whatever subordinates you have.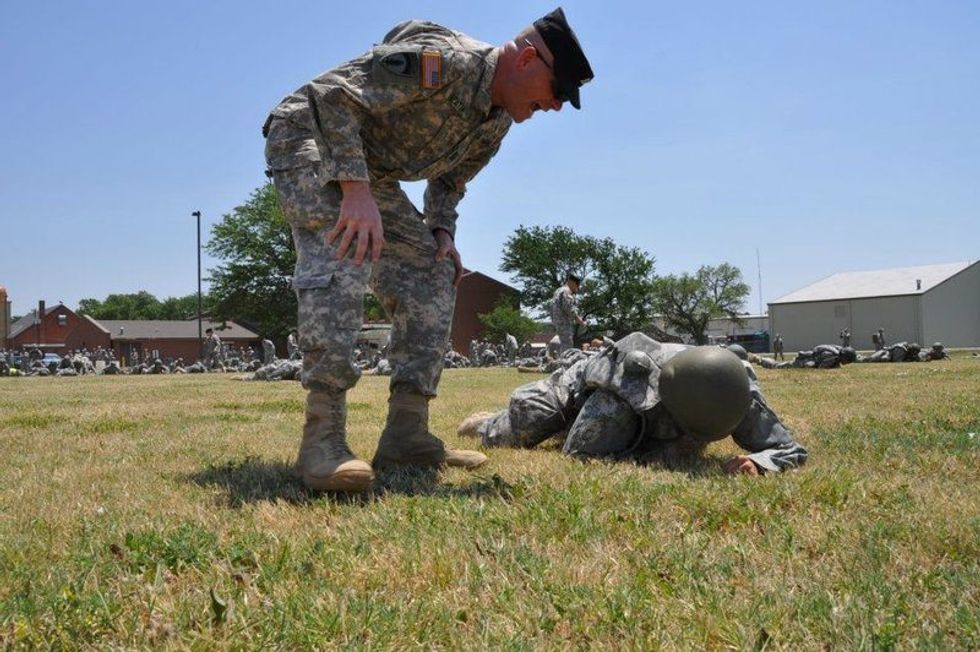 These days are definitely in your rearview mirror. (Image via Rally Point).
2. Tell any jokes you heard while serving
They just won't get it. At all. They'll laugh, uncomfortably, and then you'll slowly stop receiving invites for post-work drinks from everyone but that other veteran in the office.
He's more f*cked up than you.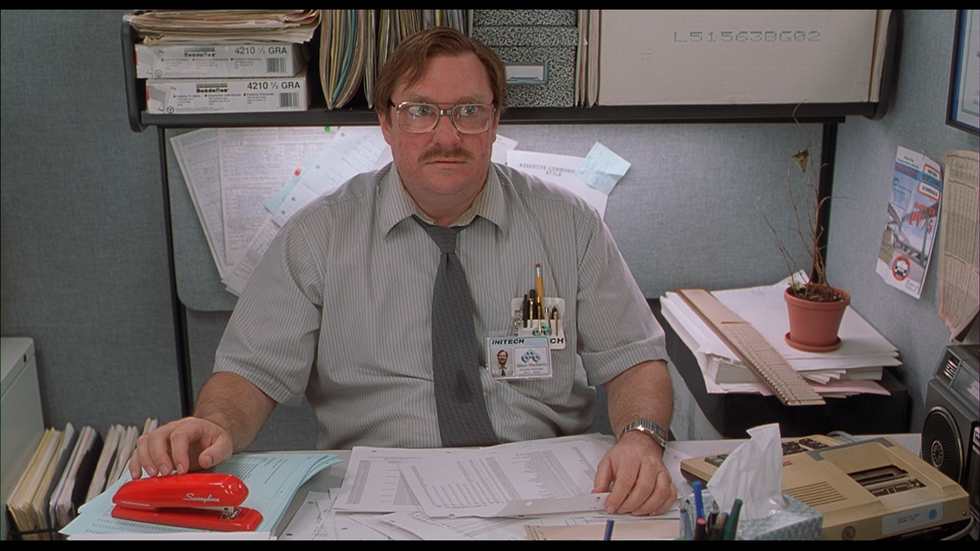 He's the only work friend you have left. (Image from 20th Century Fox's Office Space).
1. Talk about the times you almost died
You don't realize it, but you've got the 1000-yard stare going so hard when you try to paint the picture of your near-death experiences. It freaks the civilians out.
Save it for group — or drinks with that other veteran.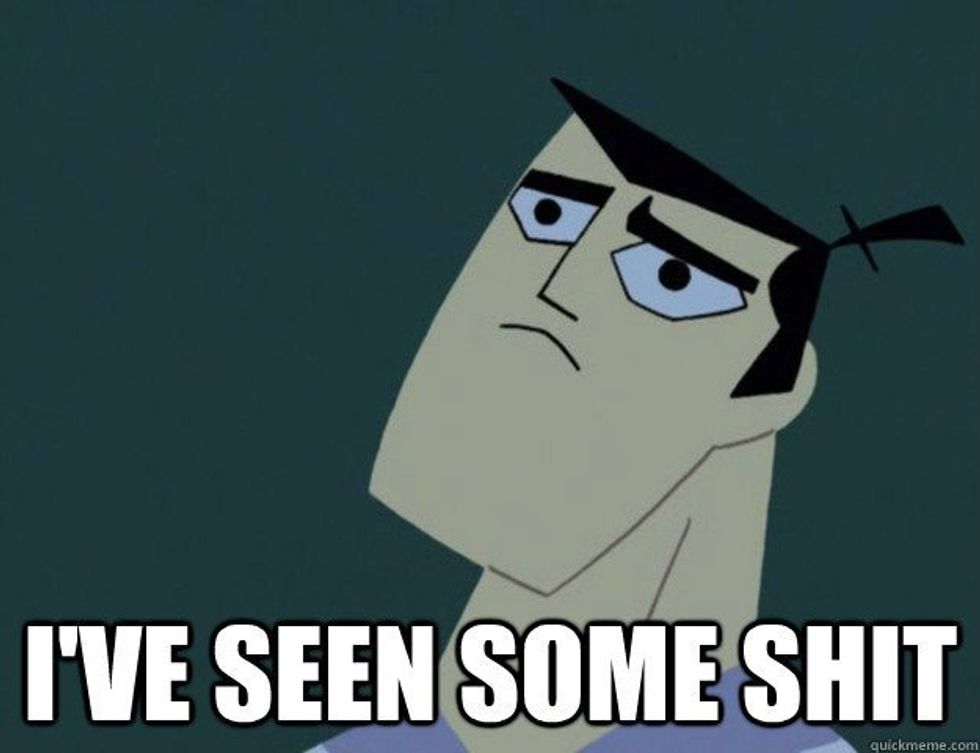 We all have, Jack. (Image from Cartoon Networks' Samurai Jack).