Humor
March 20, 2018 10:06:54 EST
In the 1994 classic Forrest Gump, the eponymous character begins his life story by talking about how his mama always said you can tell an awful lot about a person by their shoes. That's very much true — if they're not all wearing the same combat boots.
---
So, what personal belonging can you use to judge someone when everyone's issued the same gear? That's right: a troop's vehicle.
Take, for example, a Toyota Prius driver. Chances are they're a fresh, butterbar Lieutenant who graduated from some West Coast university before going to Officer Candidate School. They're also probably the type of officer who doesn't see anything wrong with telling the gritty, chain-smoking first sergeant that he technically outranks him. Then they'll wonder what that blur they saw was just before getting choked out...
9. POS clunker
Troops can joke about not giving a single f*ck, but when this troop says it, you know they absolutely mean it.
If they're not a broke E-1 who just needed a way to get around post, then their life and career are likely in the same condition.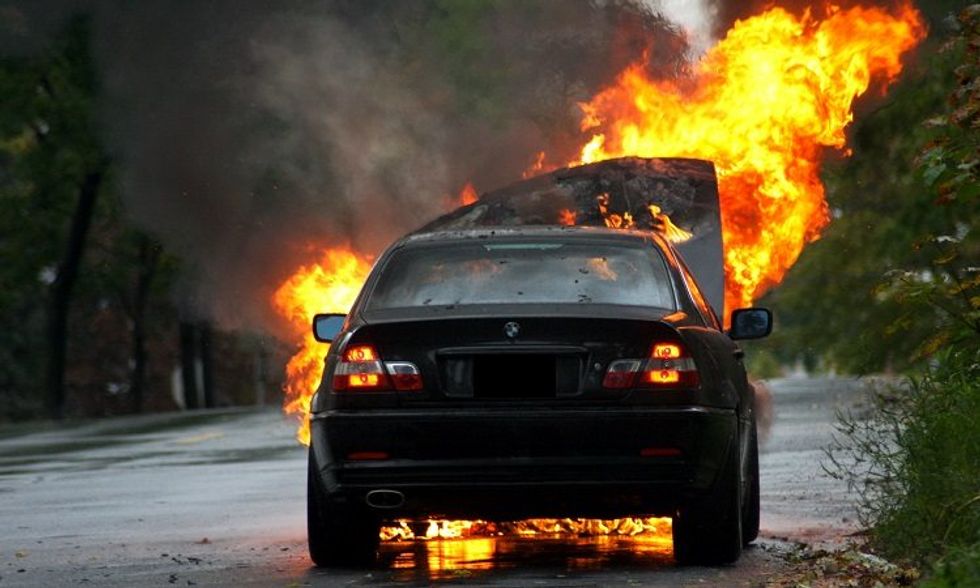 "Do you know who the hell my husband is?" — "Do you know the hell I am, ma'am?" (Photo by Valerie OBerry)
Related Articles Around the Web