Intel
February 16, 2018 15:52:31 EST
The Federal Bureau of Investigation and the Central Intelligence Agency: Many Americans often pair the two high-level security organizations together. While agents of both organizations report directly to the Director of National Intelligence and their work often overlaps, their overall structure and mission differ vastly.
---
The key differences between the organizations lie in where the security threat comes from, who they are essentially extensions of, and the authorities granted to both. It can basically be summed up by what the 'I' in their names stand for. The FBI focuses on investigating crimes while the CIA focuses on gathering intelligence.
Federal Bureau of Investigation
The FBI works under the jurisdiction of the Department of Justice. They are essentially business-suit-wearing police officers, although they function at a much higher level.
The Bureau was founded after merging several other branches of the Department of Justice together. Early work of the FBI was to hunt down known gangsters of the 1930s, such as John Dillinger, "Baby Face" Nelson, and George "Machine Gun" Kelly. Over the years, the FBI has taken on more counter-terrorism roles in the wake of the first World Trade Center bombing in 1993, the Oklahoma City bombing in 1995, and the apprehension of the Unabomber.
While the work of the FBI is occasionally covert, their presence is much more known than that of the CIA. They have field offices in 56 major cities, 350 smaller offices, and are in many embassies and consulates. Despite how films portray them (especially when the protagonist is a police officer and FBI agents are in their way), they often work hand-in-hand with many police stations.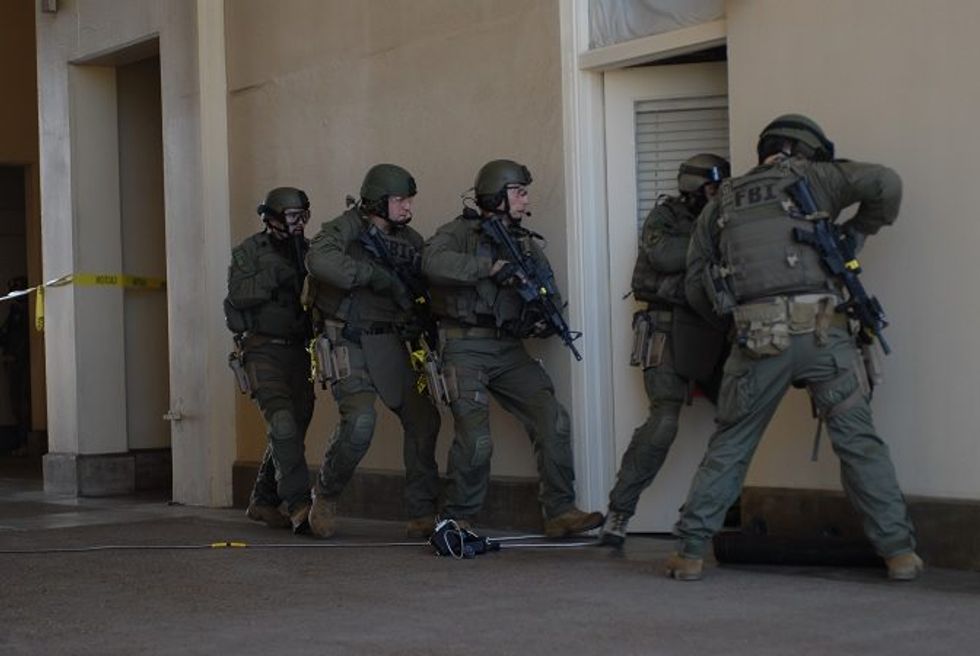 Because of the nature of their work, anyone in this crowd could be a CIA agent.
To learn more about the differences between the two agencies, check out the video below:
(The Infographics Show | YouTube)