February 21, 2018 13:12:14 EST
Being knighted today holds a much different meaning than it did in the days of old. Nations with a monarch as their head of state would, once upon a time, issue knighthoods to their loyal subjects and foreign citizens who have done great deeds for their country.
---
Today, you can earn a knighthood through military badassery or if your artistic, scientific, or civil service shines greatly upon the crown. No squiring or learning to fight on horseback required! Then again, you could also be a genocidal Marxist dictator who overthrows the government and you'll eventually be knighted — or you could just be a penguin.
While various knighthoods exist, we'll be discussing the two most recognized: The United Kingdoms' Order of the British Empire and the Holy See's Order of St. Gregory the Great. Fun fact: Bob Hope earned both of these.
Order of St. Gregory the Great
To be knighted by the Pope into the Order of St. Gregory the Great, you must do something good for the Holy See by setting an excellent example for their community and country. Though usually reserved for Catholics, there have been exceptions made for converts and non-Catholics.
A notable knight is Wilfred Von der Ahe, co-founder of the Southern California supermarket chain, Vons. He and his wife were well-known philanthropists in Los Angeles and would donate much of their earnings to Catholic churches in the area. Von der Ahe was a founding donor to the Cathedral of Our Lady of the Angeles after the previous mother church of the Archdiocese of Los Angeles was severely damaged in an earthquake.
So, in short, help out a church and you could become a knight.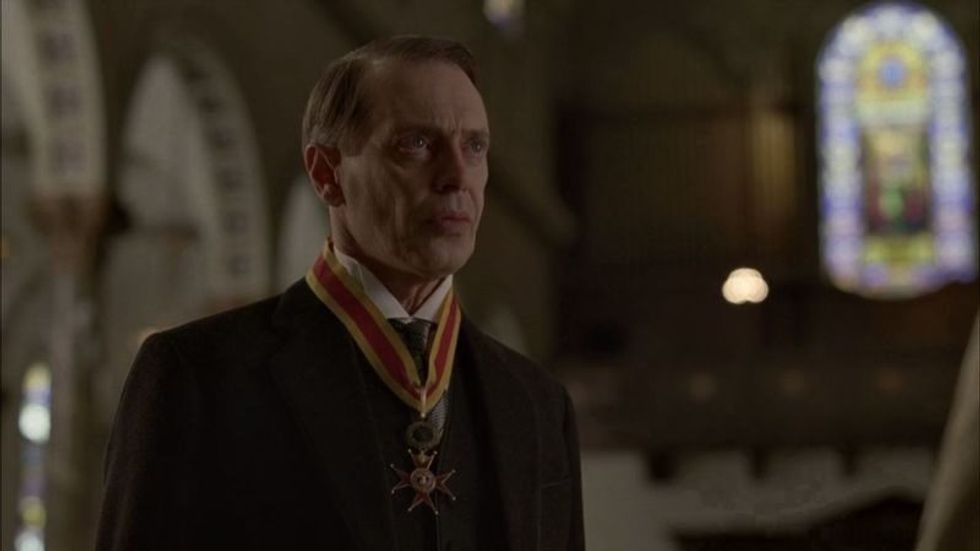 On the bright side, Americans don't kneel. (Photo by Jack Tanner. Courtesy of the Imperial War Museums)