Lists
November 30, 2016 13:01:44 EST
---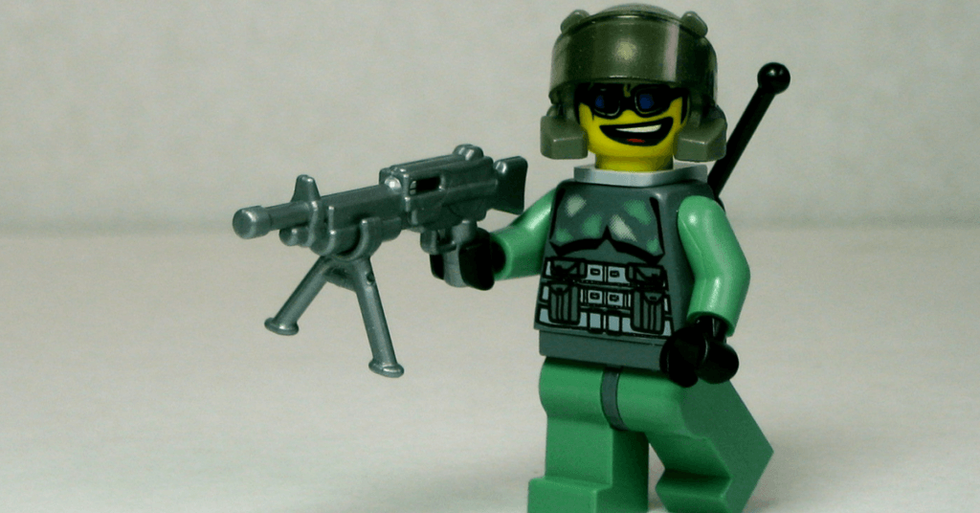 "Lock & Load" by Andrew Becraft
My Marine husband is the worst to shop for.
The worst, I tell you.
The man sees something he wants and he hauls off and buys it. It makes Christmas shopping extremely difficult.
So in an effort to put together a good Christmas list I asked him to consult with me on an article for WATM's "10 gifts for the man in your life who's operator AF."
This is what he sent me:
1. Operator Stocking
This stocking is definitely operator AF.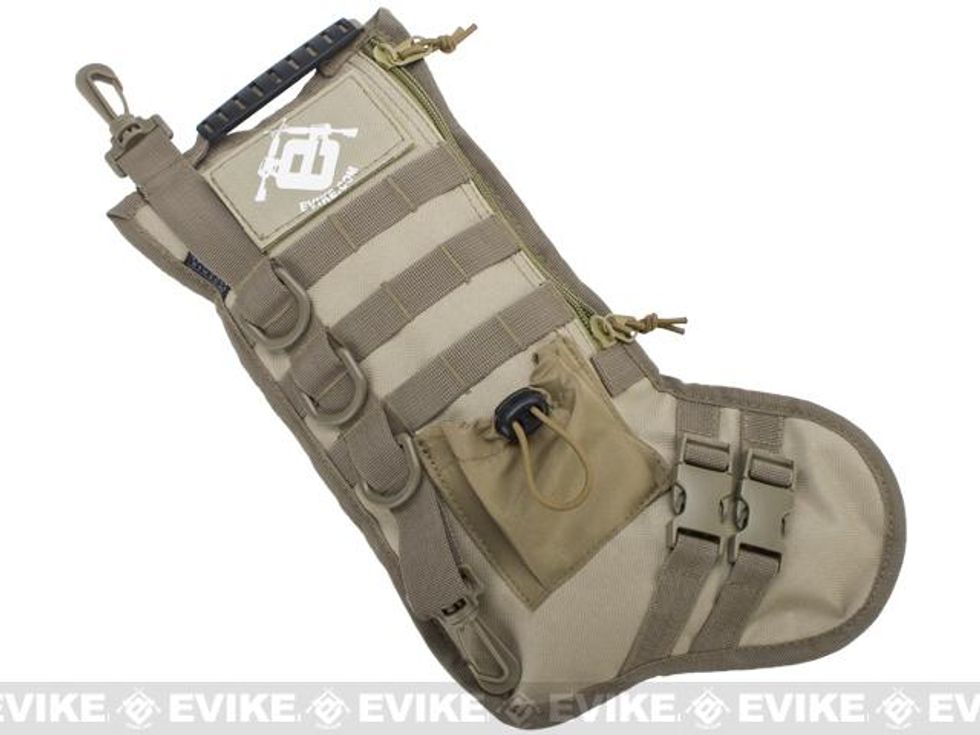 High Speed Operator Stocking / Accessory Pouch
Specs:
Double Zipper Main Pocket
Santa Clause Approved & Compatible.
Modular Webbing for Pouch Attachment
3x Polymer D-Rings
Integrated Drag / Carry Handle
2x Hanging Hooks
External Small Pouch with Elastic Cord Closure
3"x2" Patch Panel
Made from High Durability Nylon Fabric
2. Hidden gun rack
No one will ever catch him by surprise as he's flexing in this mirror.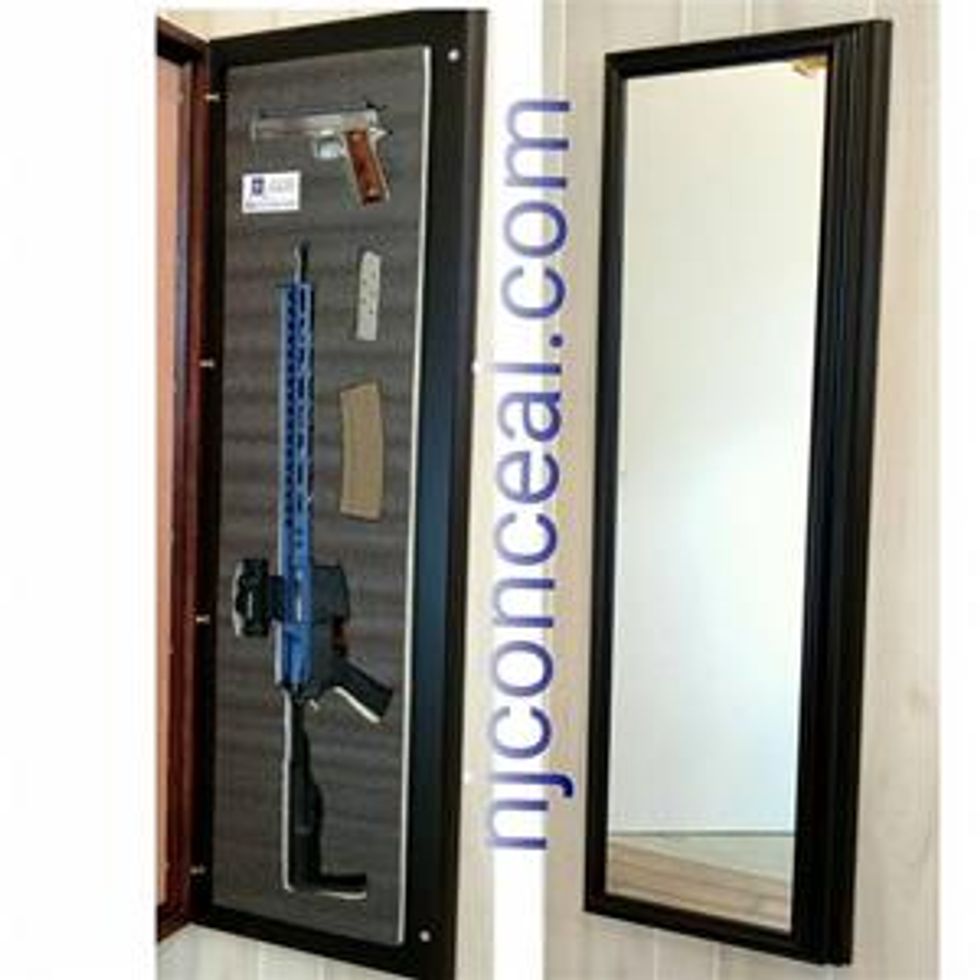 N.J. Concealment Furniture surface mounted wall mirror
Specs:
16"x52"x3.75" inside 12" x48" 2 3/4"
Construction:
Solid hardwood with hardwood plywood back.
Includes:
2 1/4" Kaizen foam
mounting hardware
Includes magnetic lock and one magnetic key.
3. Plate carrier
...Because every operator should wear this every time he leaves the house.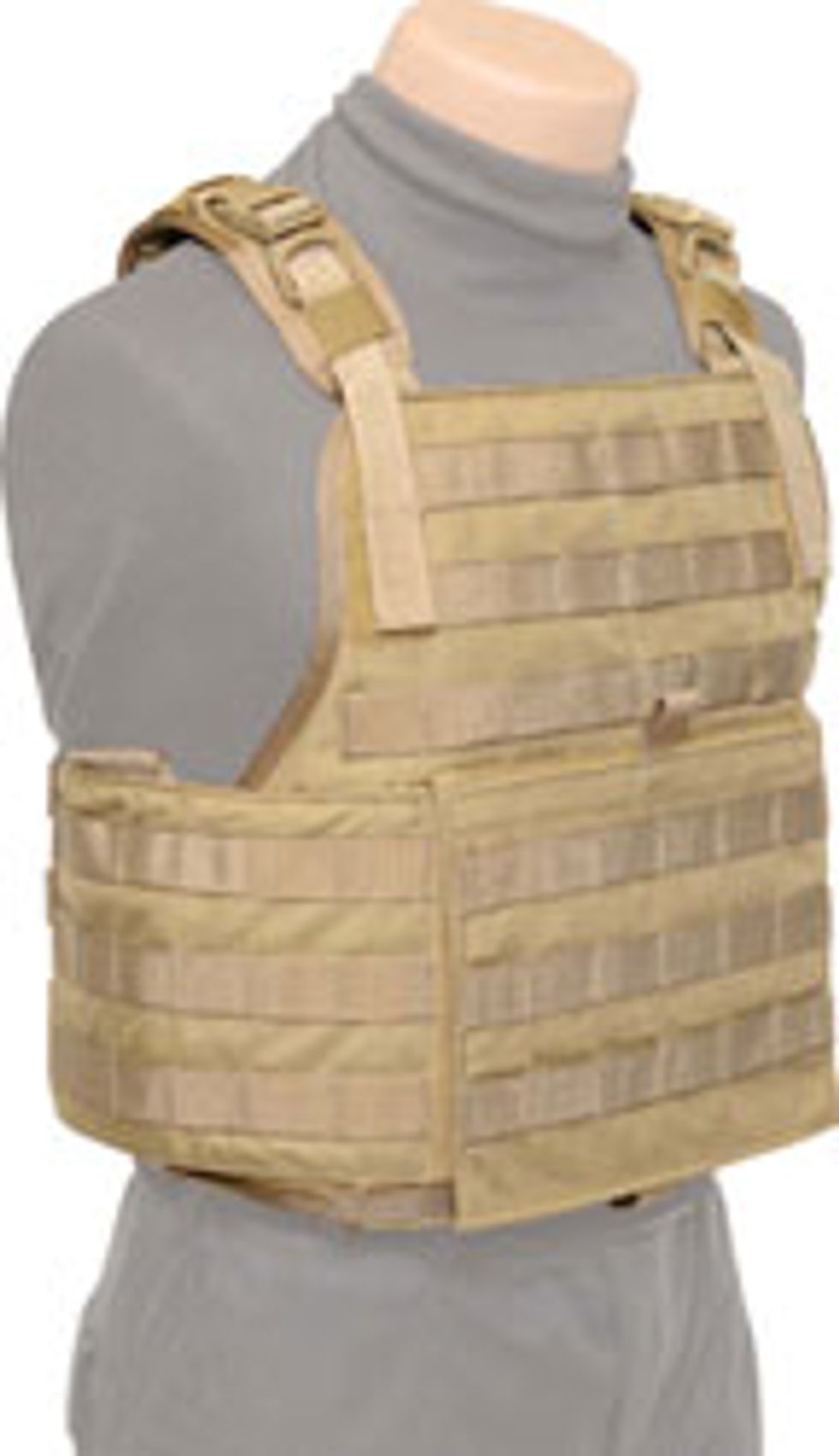 Plate Carrier With Cummerbund Molle Style
Specs:
tab "panes"
External cummerbund that offers a more stable MOLLE platform
Cummerbund is fully adjustable and removable
Small/Medium has three rows of MOLLE webbing
Large/ X-Large has four rows of MOLLE webbing
Carrier is not releasable
Armor not provided
4. SureFire weapons light
...For seeing under the couch and shit.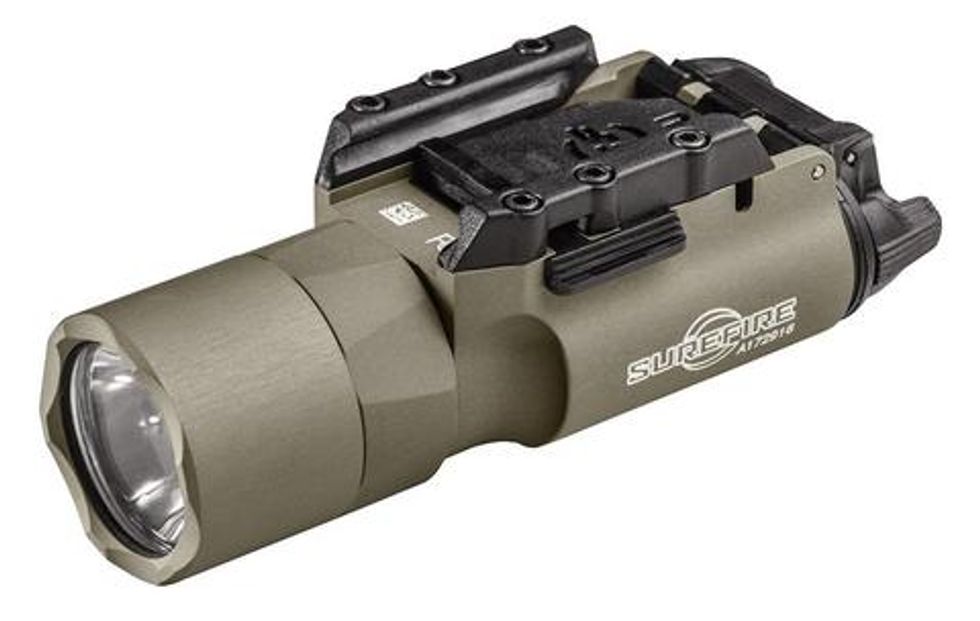 Surefire X300U-A 600 Lumen LED WeaponLight Rail Lock
Specs:
Virtually indestructible LED regulated to maximize output and runtime
Tactical-level output with TIR lens for close- to longer-range applications
Quick-detach rail clamp
Accepts optional pistol grip and long gun forend switches
Weatherproof—O-ring and gasket sealed
Construction—High-strength aerospace aluminum with Mil-Spec anodizing; impact-resistant polymer; coated tempered window
Includes high-energy 123A batteries with 10-year shelf life
5. A sweet 1911 handgun
Because every SureFire needs a firearm attached (..and because this is MARSOC AF!).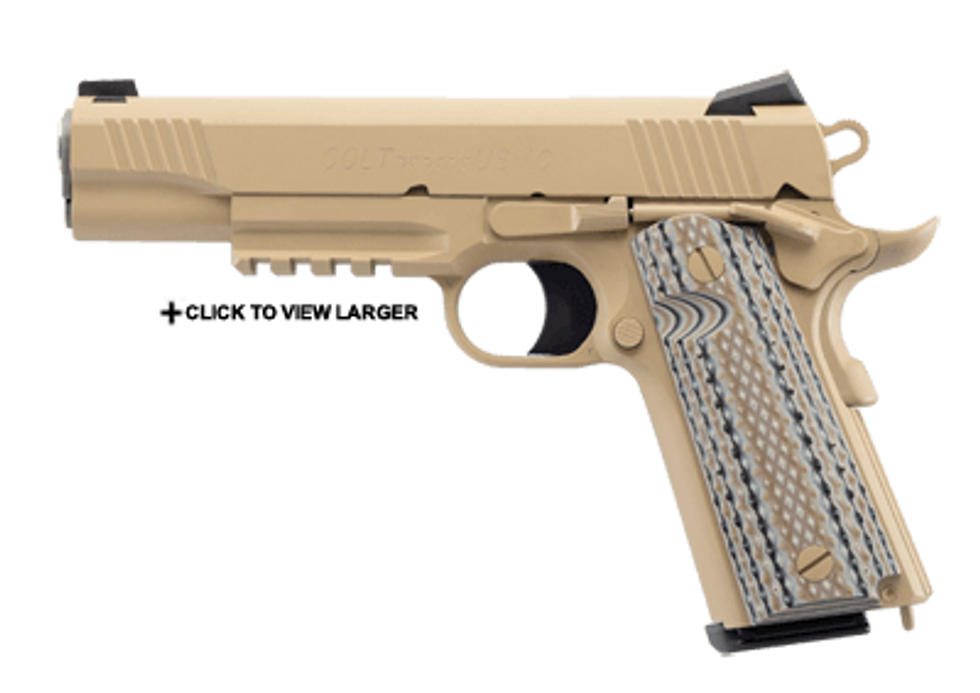 Specs:
Best Use Backpacking
Fuel Type Canister
Fuel Isobutane-propane
Auto Ignition Yes
Integrated Pot Yes
Burn Time (Max Flame) 100g canister: 42 minutes
Average Boil Time 4 min. 30 sec.
Dimensions 7.1 x 4.5 x 4.1 inches
Liquid Capacity (L) 1 liter
Liquid Capacity (fl. oz.) 33.8 fluid ounces
Weight 15.25 ounces
7. Kevlar helmet
Holidays are coming. So are the in-laws. Enough said.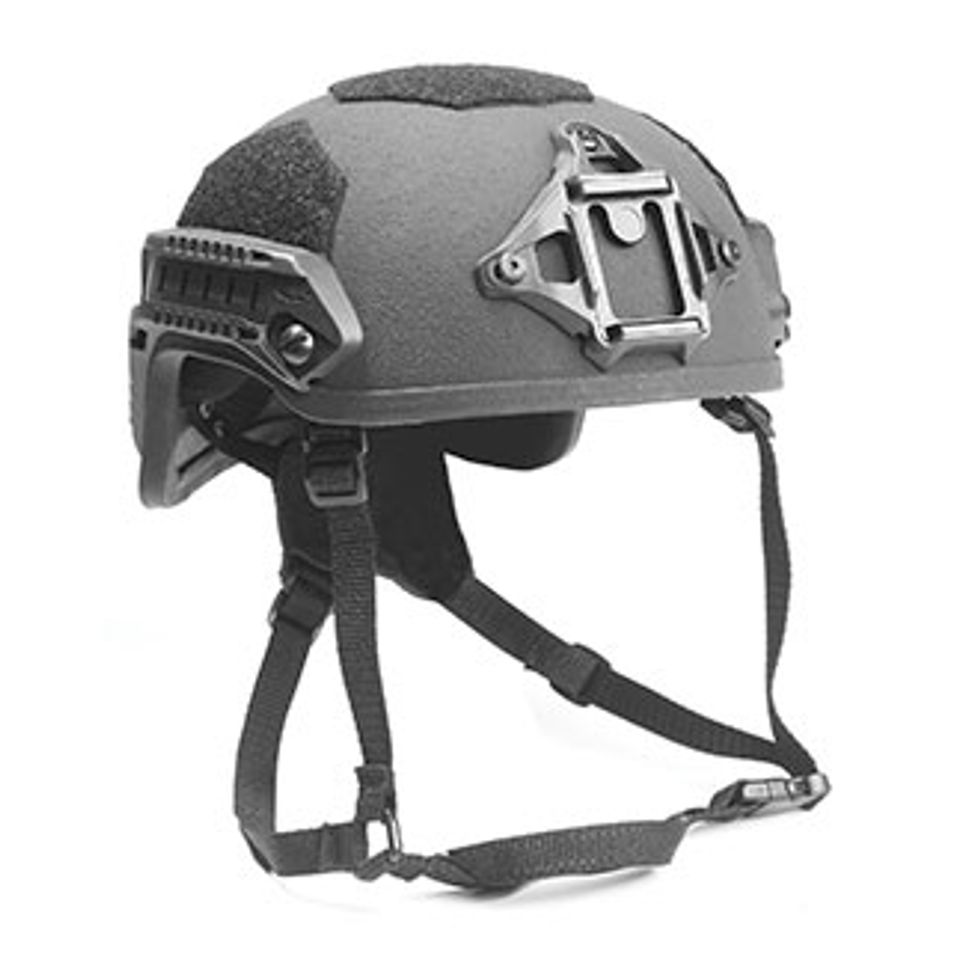 3M Combat High Cut Helmet with Rails and NVG Shroud
Specs:
Meets or exceeds NIJ Level IIIA ballistic standard for penetration
Meets a minimum of 650 mps V-50 for 17 grain tested according to STANAG 2920
Shell sizes: S-XL
Variable thickness, 7 impact absorbing pads can be adjusted or removed for individual comfort
Pad thickness sizes: standard size 6 @ 3/4" or optimal size 8 @ 1"
Weight: starting at 2.4 lbs (small)
Includes: Wilcox NVG mount and side accessory rails
8. Hammock
Sometimes an operator just needs to hang shit in the back yard and sleep there.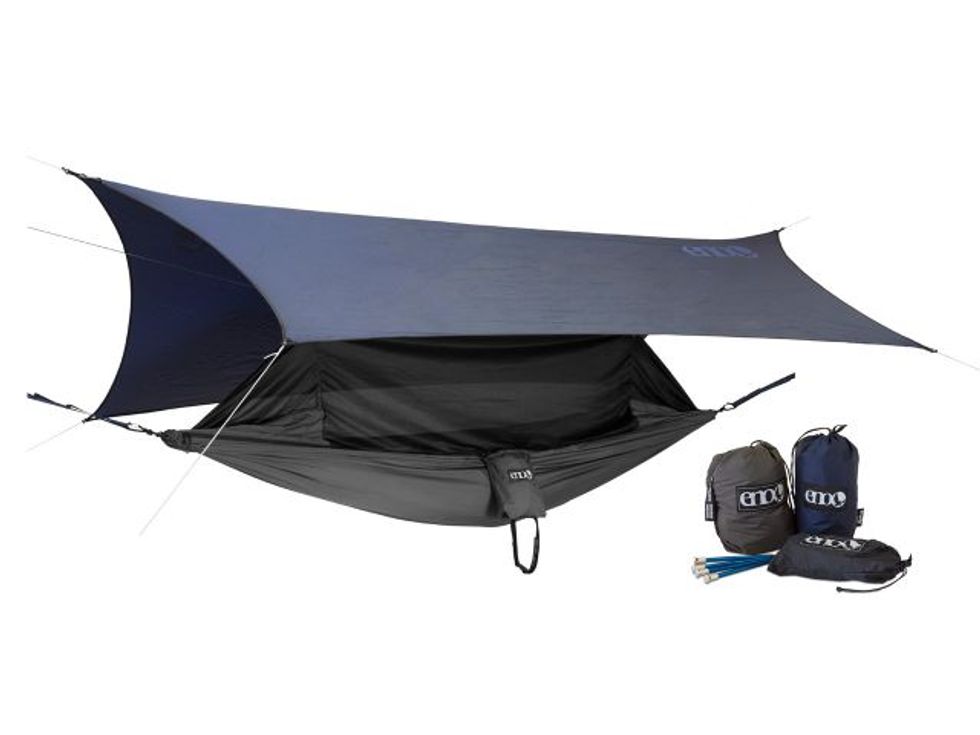 OneLink Sleep System - JungleNest
Specs:
JungleNest Hammock
Your Choice of Atlas or Helios Straps
Your Choice of Rain Tarp
Set of Carabiners Included
Set of Stakes Included
9. Combat boots
For stomping on all those battery operated toys his mother-in-law is going to send the kids this year.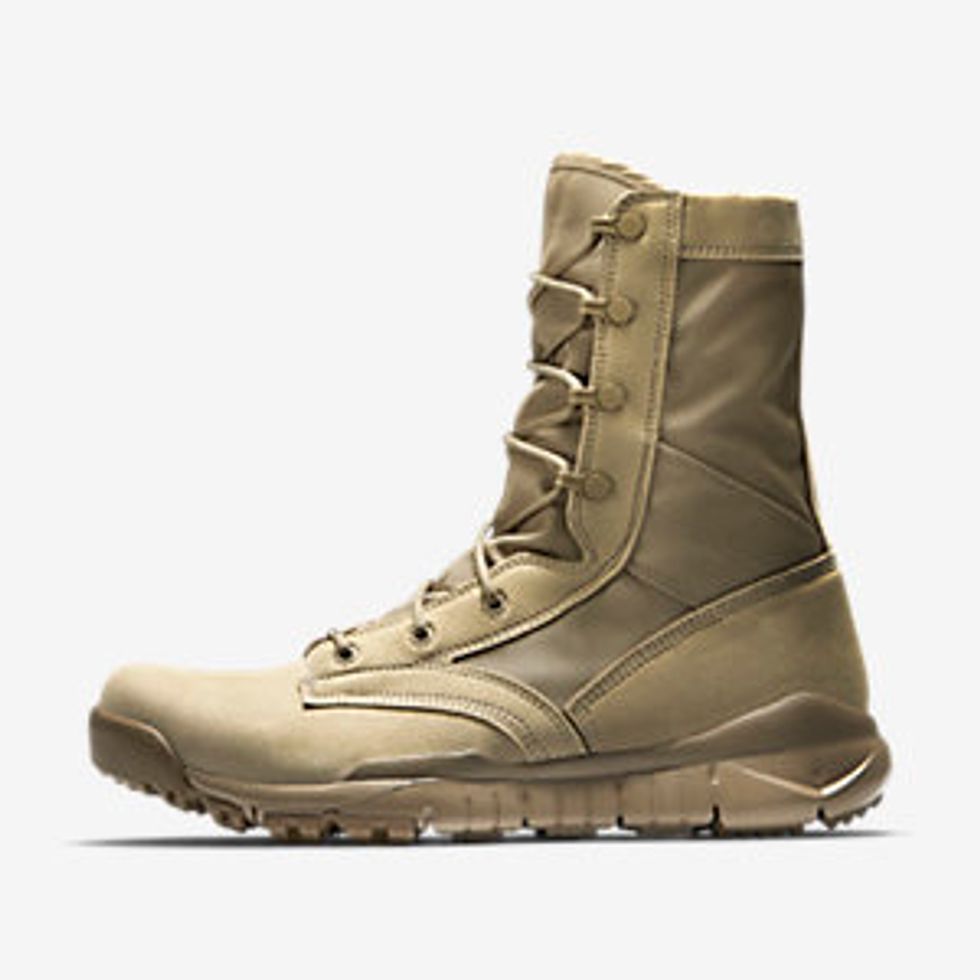 Specs:
Quick-drying synthetic leather overlays for durability and support
Multiple ventilation zones that allow the boot to breathe and drain quickly
Genuine leather footbed for durability, flexibility and comfort
Nike Free-inspired outsole, designed for traction and natural range of motion
Sticky rubber forefoot lugs for exceptional traction on all terrain
Weight: 15.9 ounces (men's size 9)
10. Backpacking stove
For when the holidays get to be too much and he takes his SureFire, JungleNest and JetBoil out to the woods for a few days. He'll need to cook.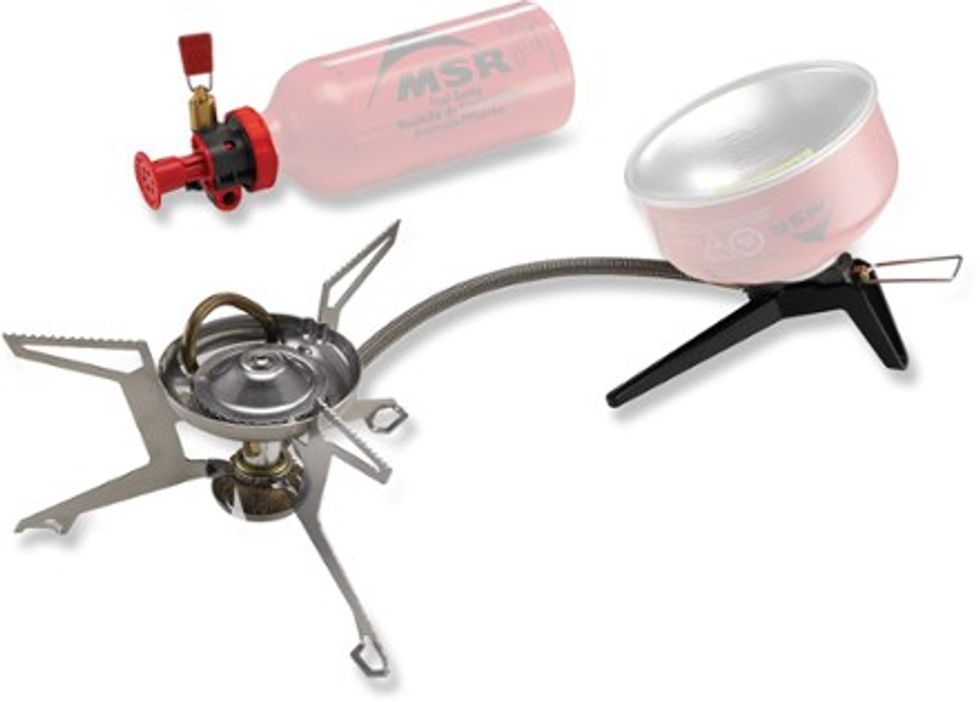 MSR WhisperLite Universal Backpacking Stove
Specs:
Best Use Backpacking
Fuel Type Canister, Liquid
Fuel Auto, Isobutane-propane, White Gas, Kerosene
Burn Time (Max Flame) (20 oz.white gas) 1 hr. 50 min. / (8 oz. isobutane) 1 hr. 15 min.
Average Boil Time (White gas) 3 min. 30 sec. / (isobutane) 3 min. 45 sec.
Dimensions 6 x 6 x 4.75 inches
Weight (Stove, pump & canister mount) 13.7 ounces