Lists
January 09, 2015 12:03:16 EST
It's Friday, so we know you're counting down to libo formation (If you're getting it. Are you sure you're getting it? I heard 1SG is making everyone pull duty because that one guy in your squad was caught shirking off again, you know the one). While you wait to see if you get a weekend, check out these 13 military memes.
---
Did you have fun on Winter block leave?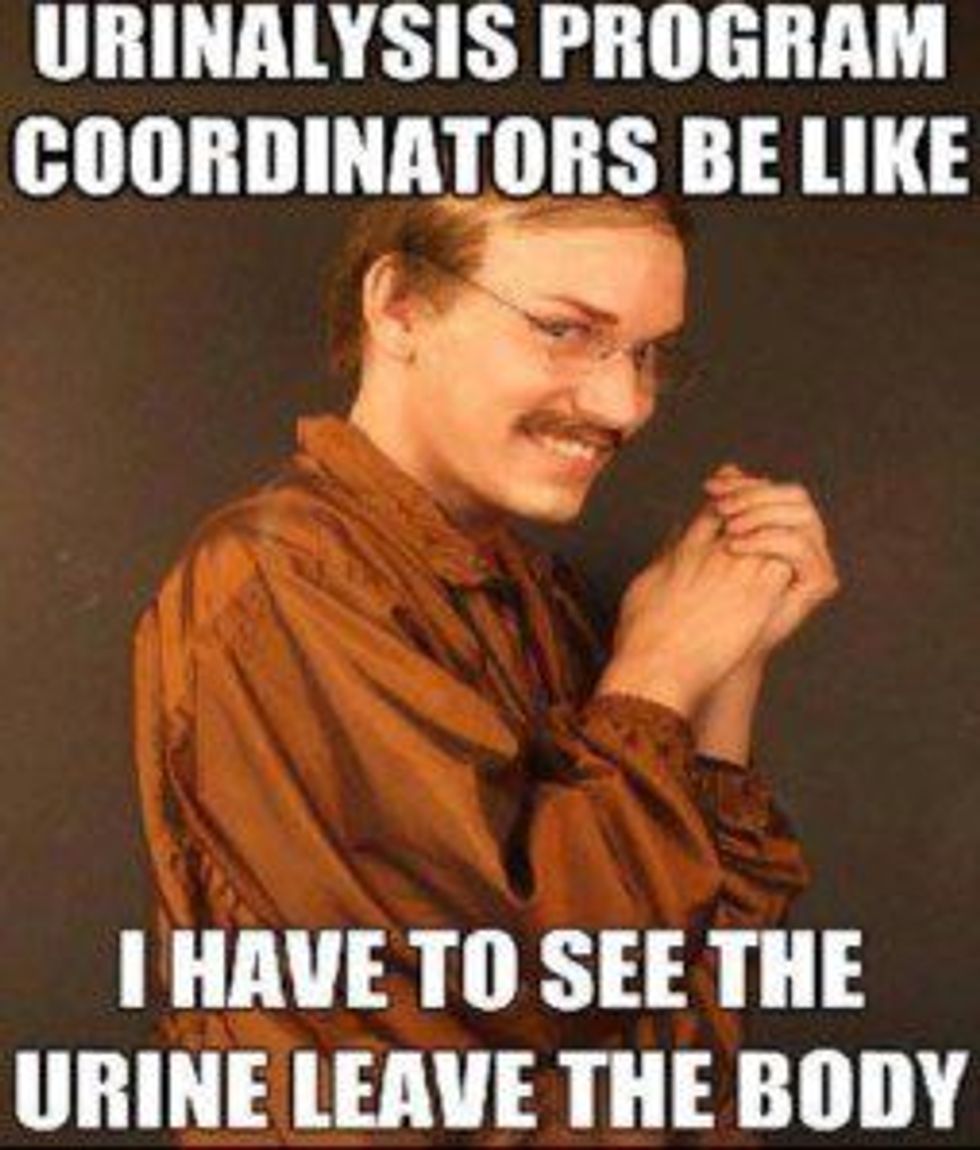 Not as much fun as this guy has when you get back.
If being on a ship 90% of the time won't stop them, these pants will.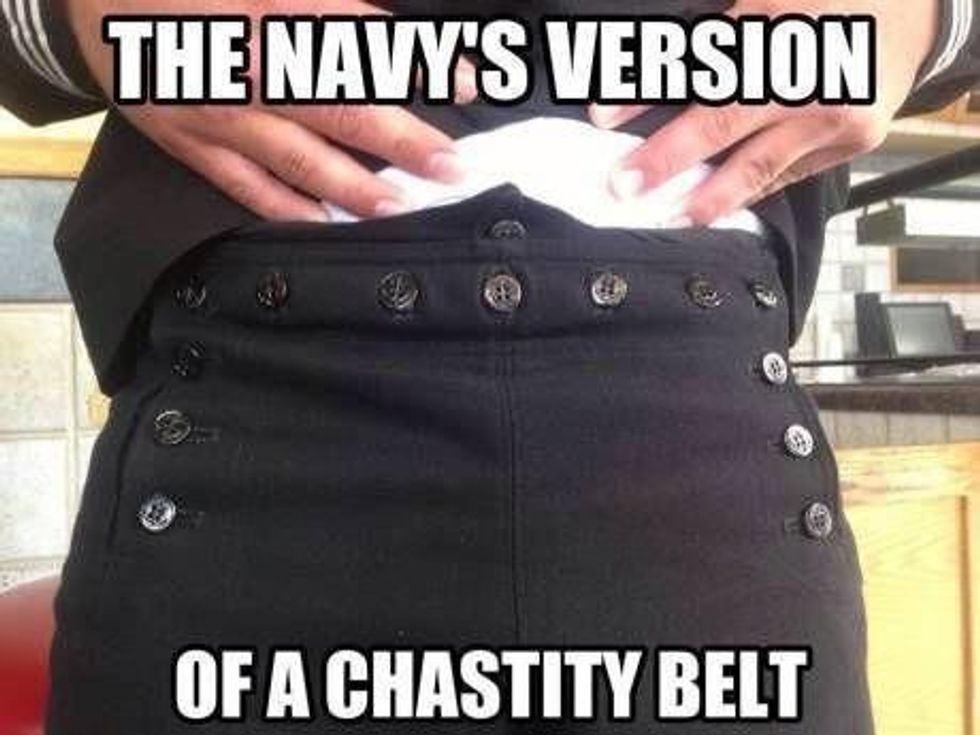 It does reduce the number of sailors visiting the corpsman after port call.
Poor Coast Guard, homeland security just doesn't have that DoD budget.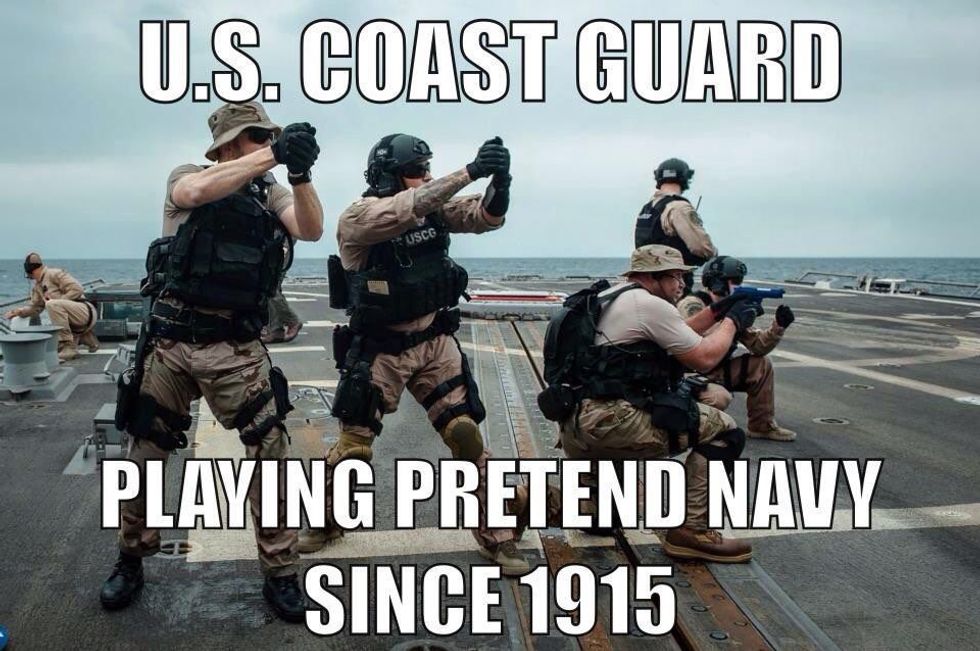 "Alright guys, now act like we're getting on the invisible helicopter."
Failure now comes with 40% more boom.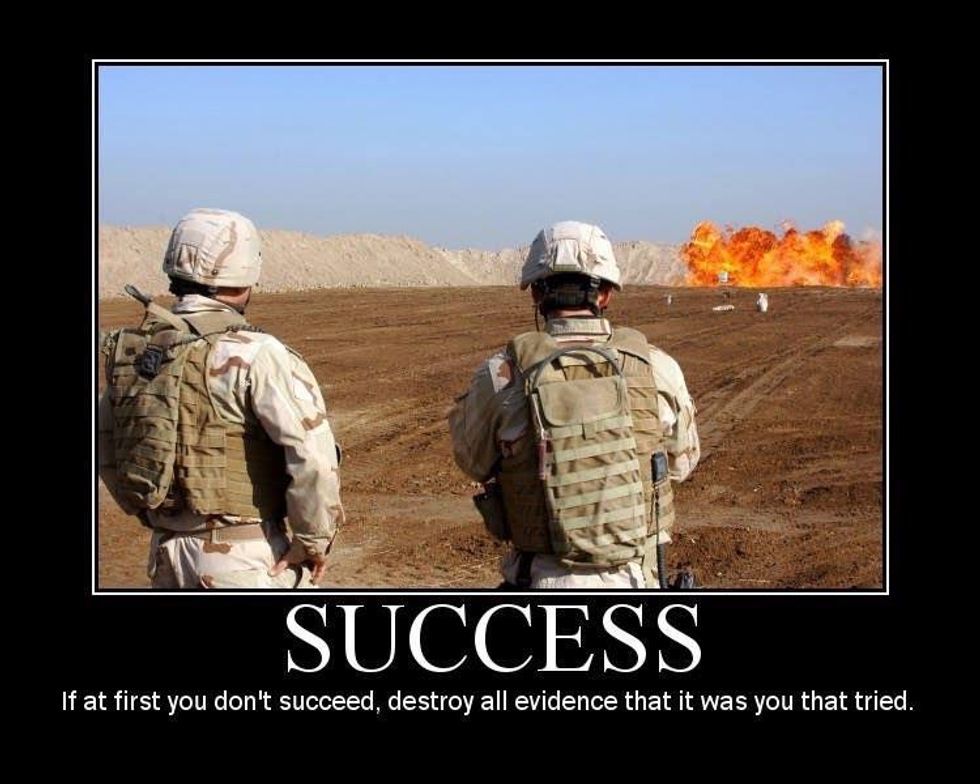 This would honestly be an incentive to get 2nd. "If you ain't first, take these plastic explosives to the range."
Aircraft maintenance keeps getting more complicated.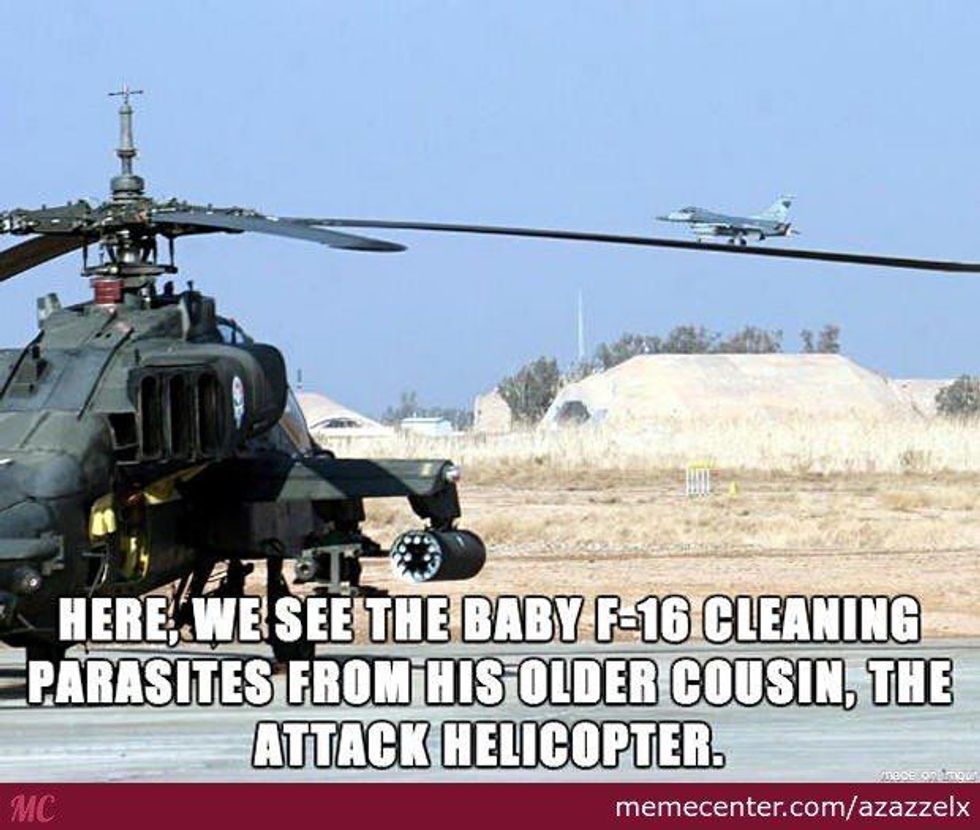 "Soon, the helicopter will wake up and teach the baby how to hunt insurgents."
This is the only action you get on deployment.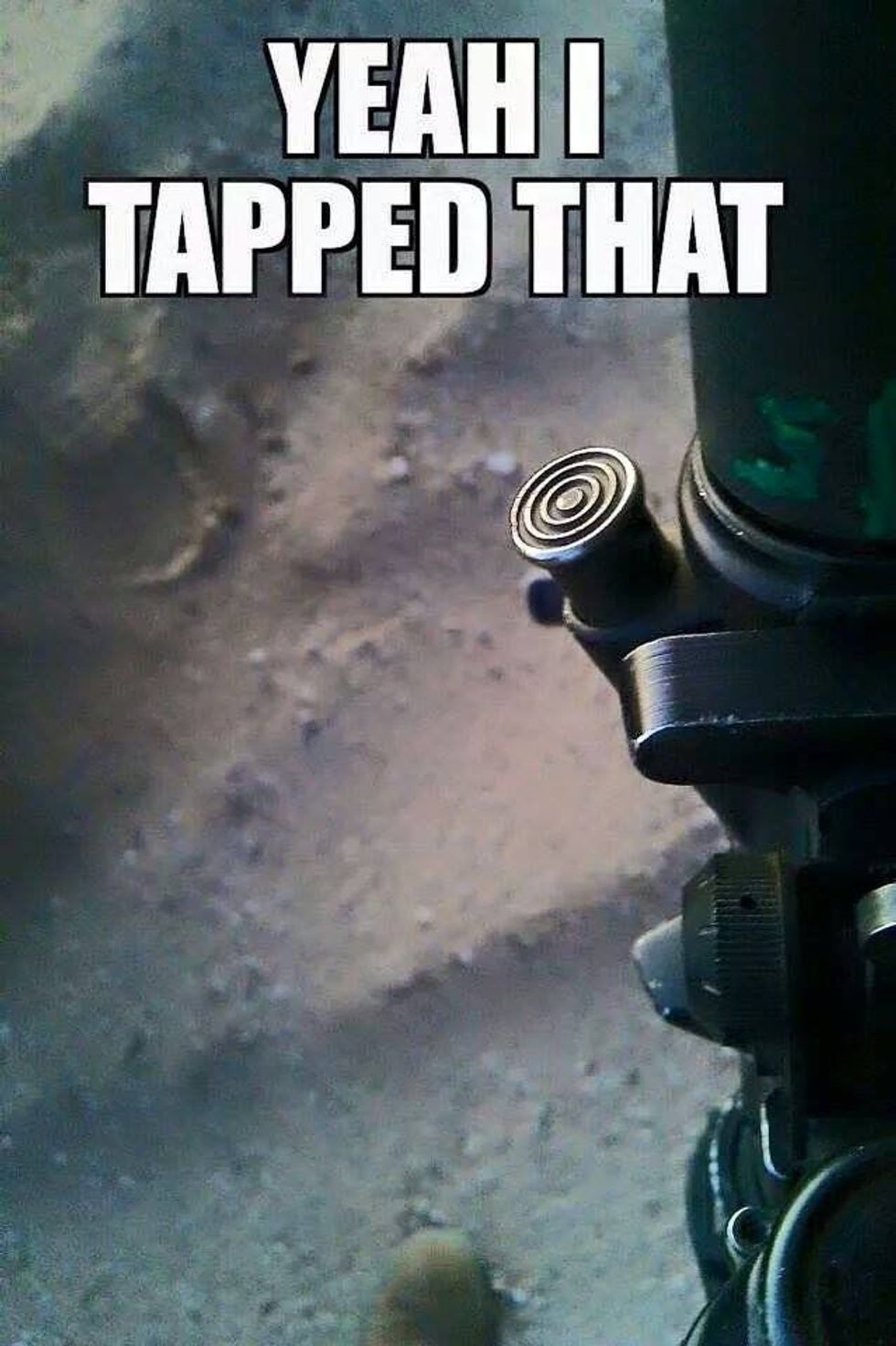 "Used to date a beauty queen..."
The sound of freedom... is annoying.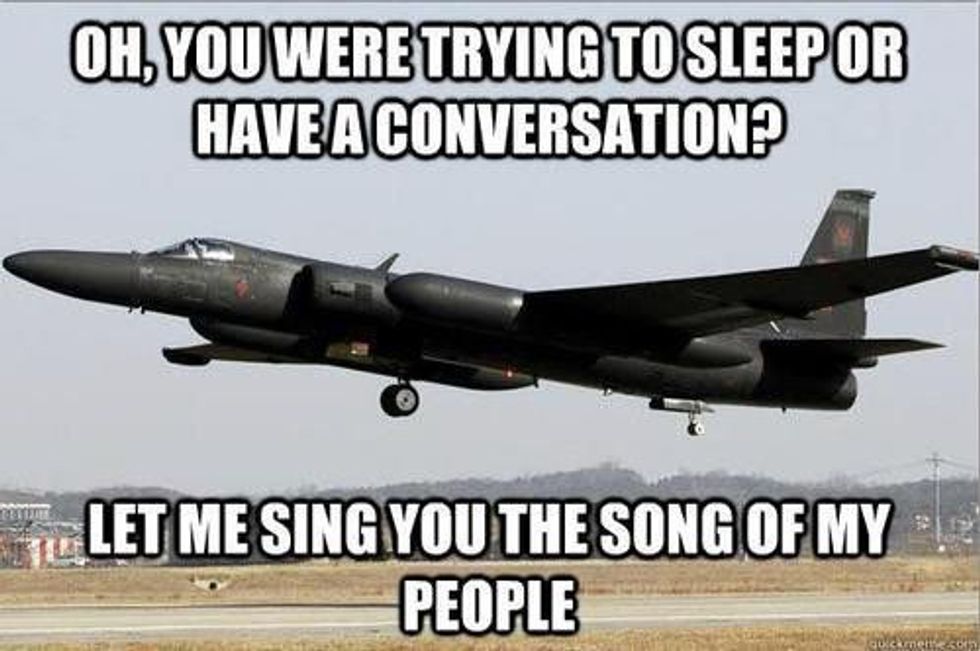 It's ok, I prefer to jolt awake amid a deafening roar.
The PT belt is your most important piece of safety equipment.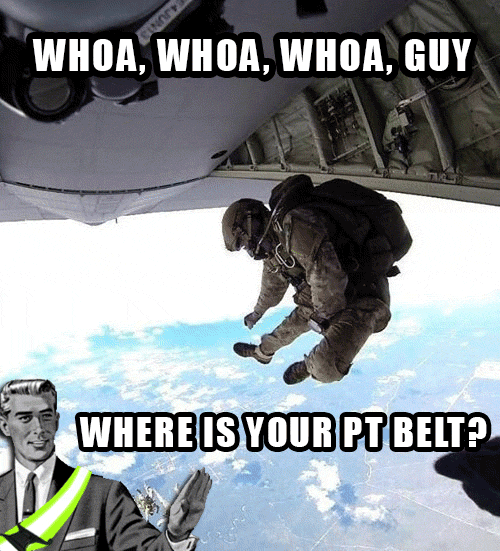 Sure, the parachute is handy too, but the PT belt prevents midair collisions.
Turns out, Bradley Cooper has been making military movies for a while now.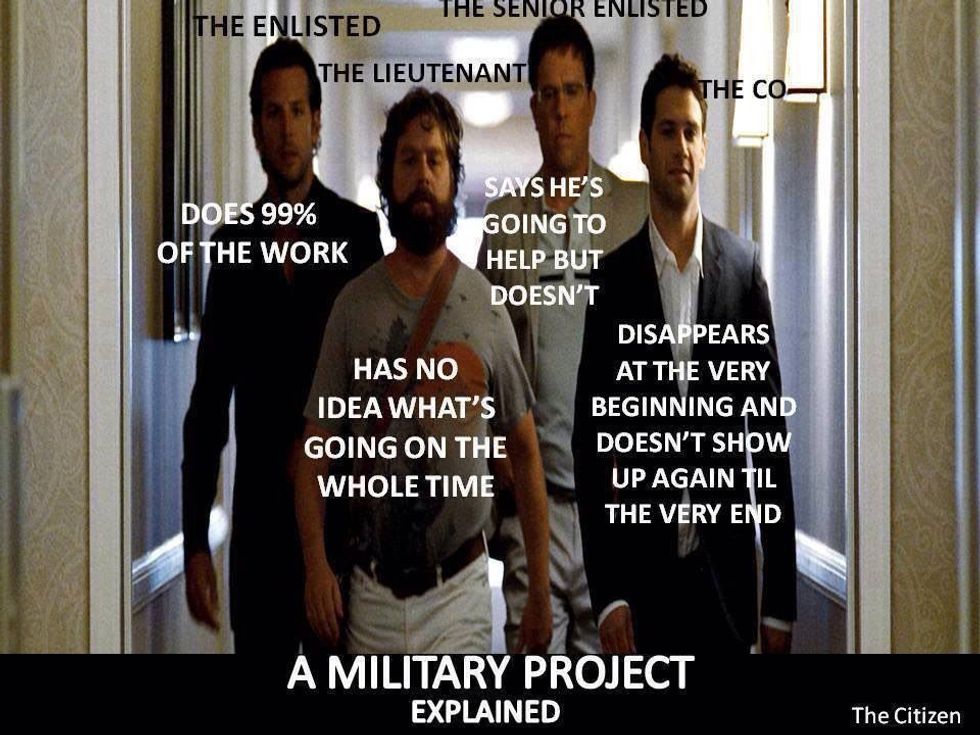 He's still playing enlisted, and he's shown doing most of the work, too.
Spotters are like battle buddies, but not so touchy-feely.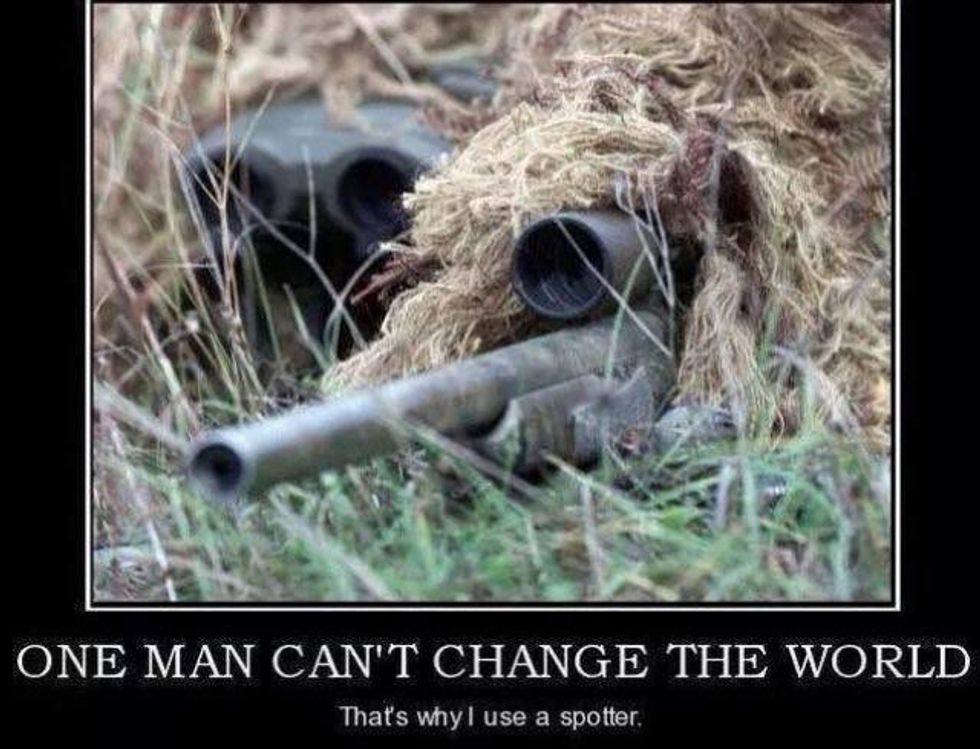 They're also good for keeping score.
These things always sneak up on me...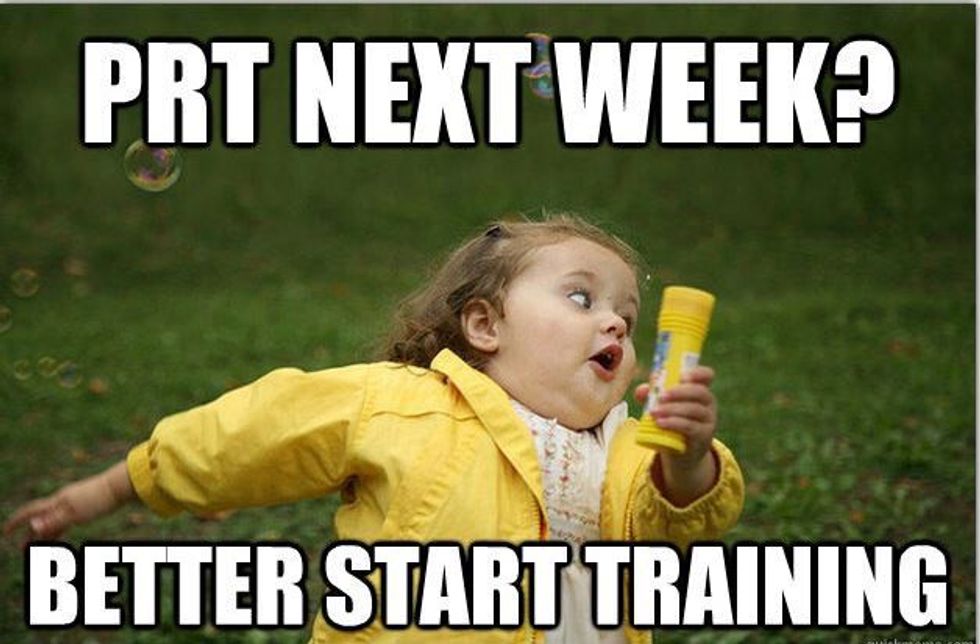 Time to stock up on energy shots and protein powder.
You think your girlfriend nags a lot? Wait till you meet the petty officers.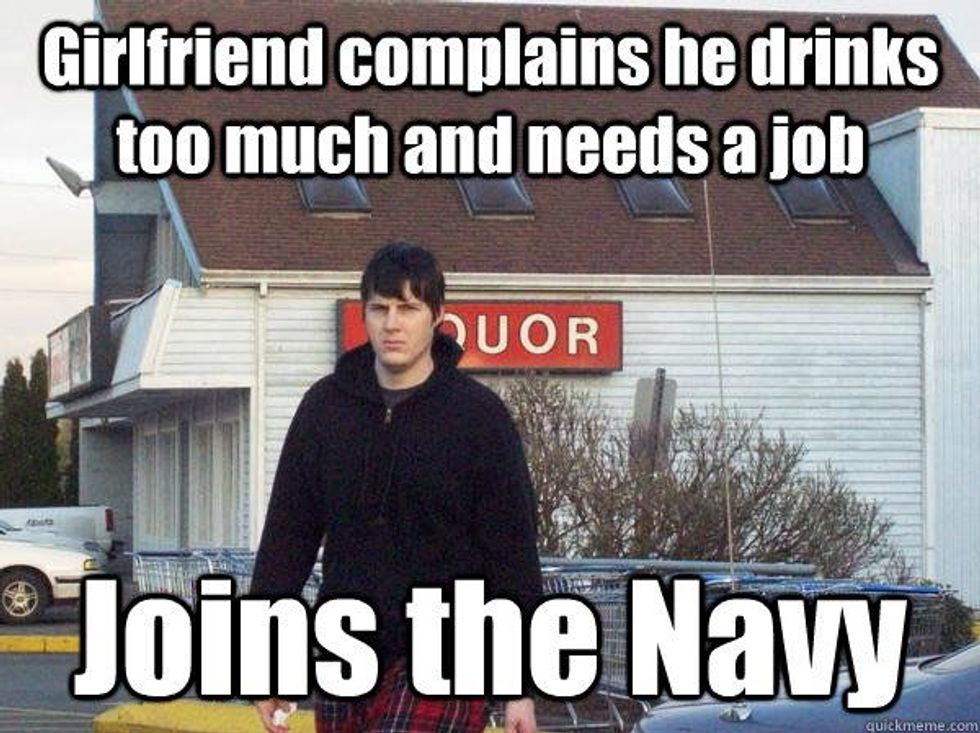 A man in pajamas at a liquor store is to a recruiter what blood in the water is to sharks.
Finally!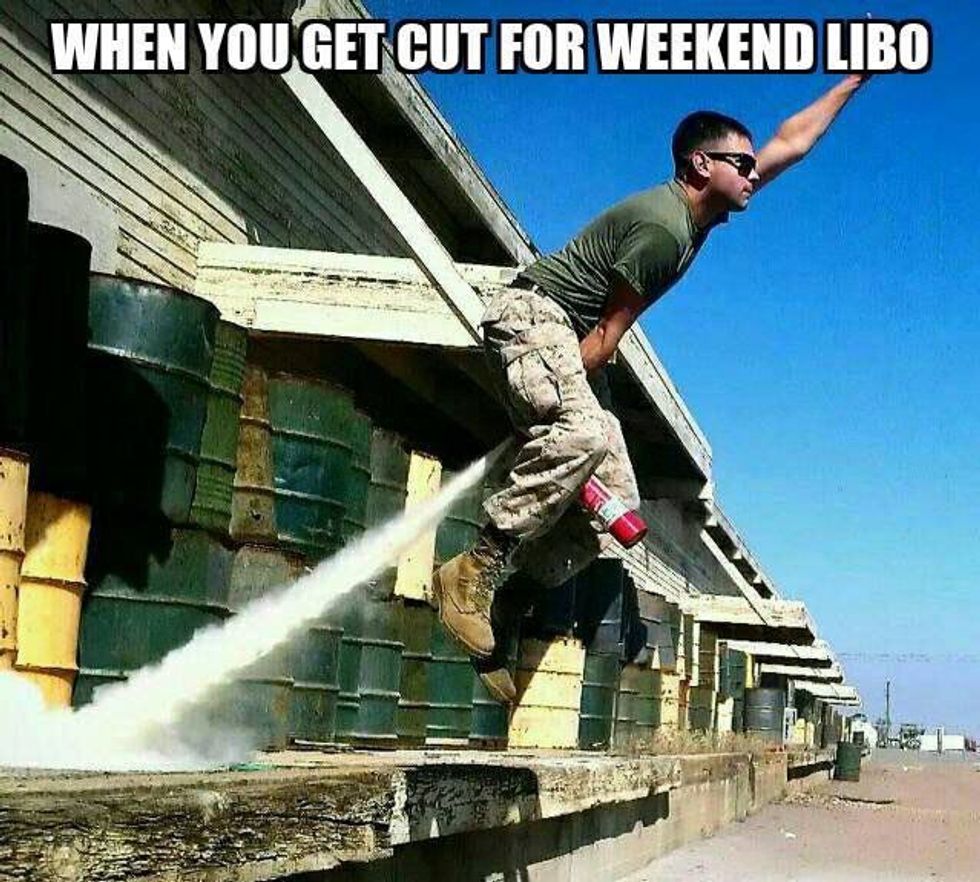 Except, if the gunny sees this, guaranteed your libo is canceled.