Lists
August 03, 2017 10:28:31 EST
Every so often Hollywood makes a military movie that's so compelling in the eyes of the audience that it helps shape how they view the world. War stories in general display how dangerous life can be for those serving on active duty — mostly in the infantry.
---
But from time-to-time, some minor aspect of these films call out to movie-goers and motivate them to serve.
So we asked several veterans what movies made them want to join the armed forces and here's what they told us.
Here's the breakdown:
1. Black Hawk Down
The brotherhood the men had with one another was outstanding. Leave no man behind.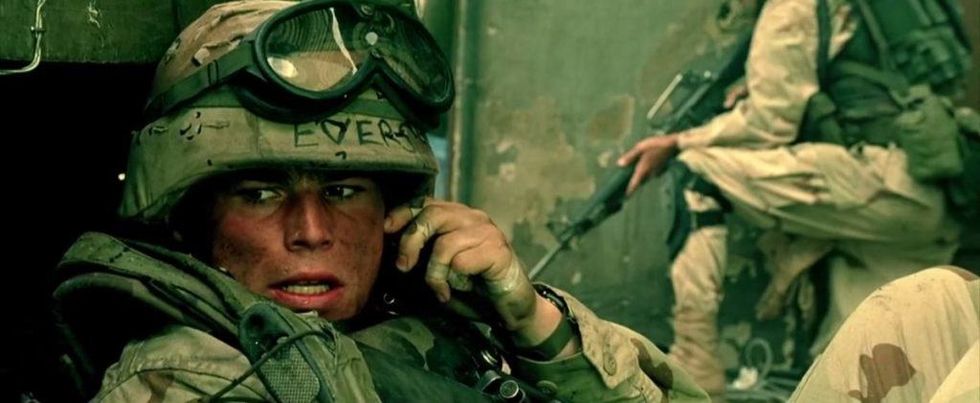 Sgt. Eversman listens in on the radio. (Source: Colombia/Screenshot)
2. Full Metal Jacket
Maybe veterans became curious if they could make it through Marine boot camp after watching the film.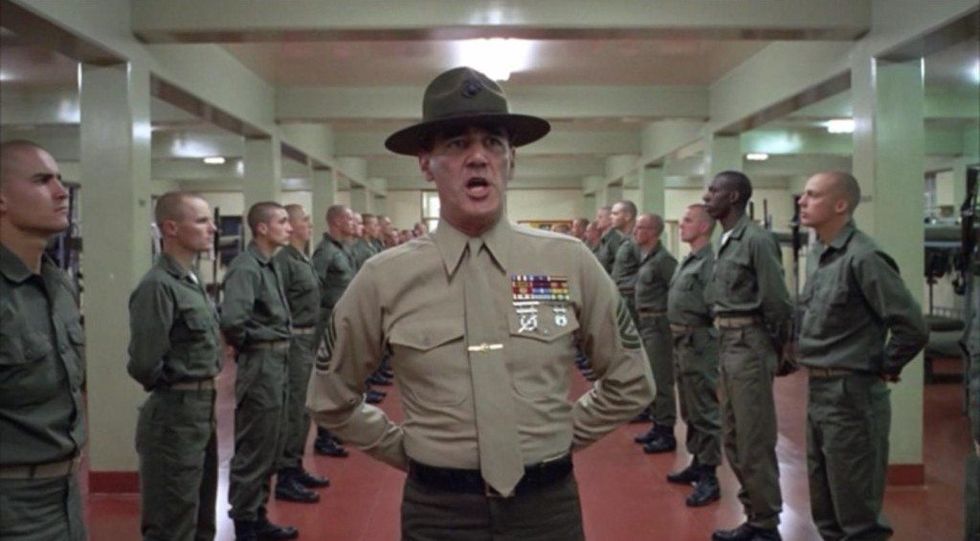 Gunny Hartman instructing his recruits. (Source: WB/Screenshot)
3. Mulan
She sacrificed herself for her father and her country.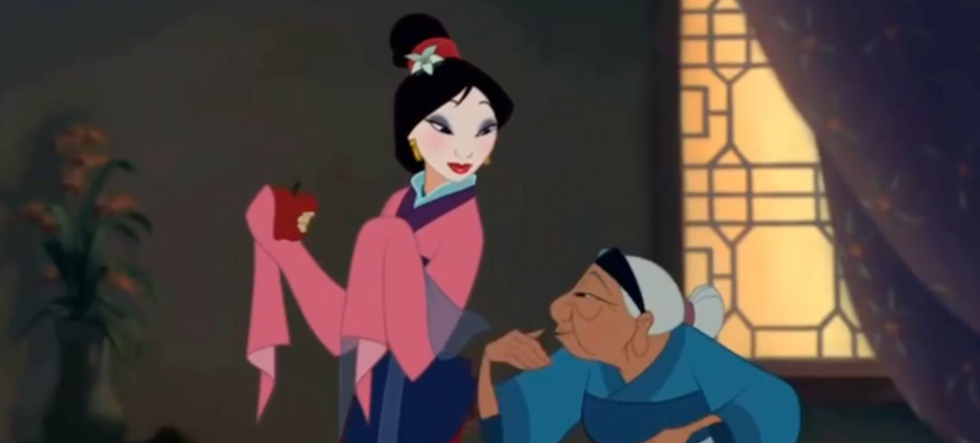 (Source: Buena Vista/ YouTube/ Screenshot)
4. Top Gun
Most men wanted to join the Navy and become fighter pilots after watching Maverick work his tactical magic.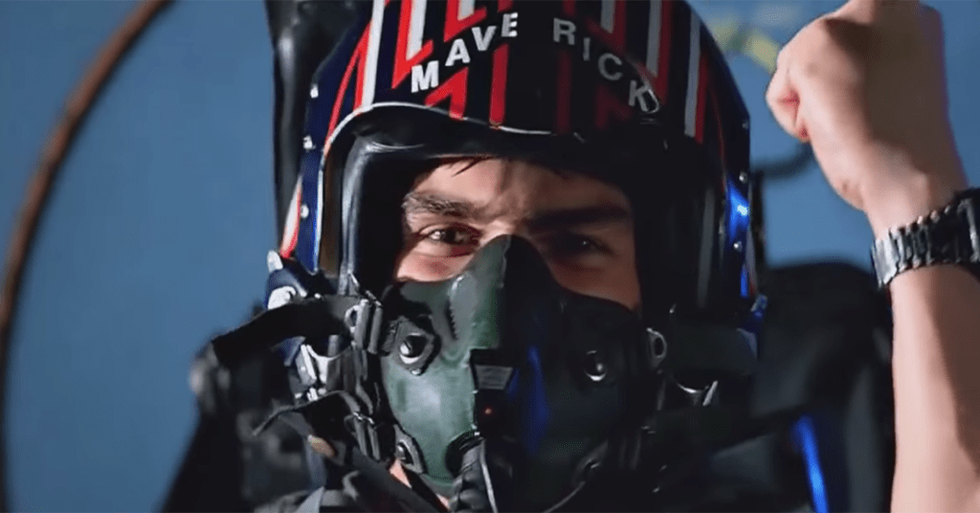 Jesters dead! (Source: Paramount/Screenshot)
5. The Dirty Dozen
They were badass and didn't take sh*t. Many veterans joined to have that image of being badass.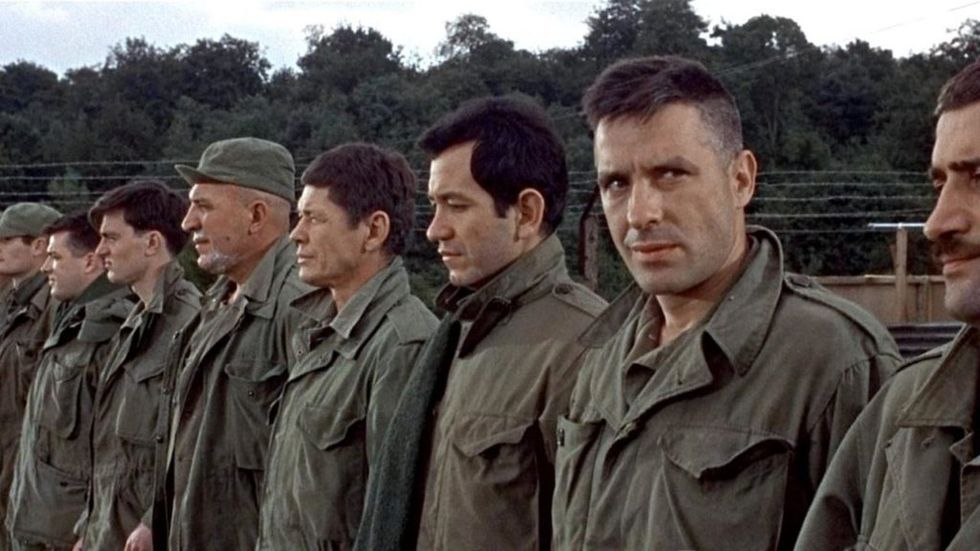 They all look so freakin' awesome. (Source: MGM/Screenshot)
6. Hunt for Red October
The film made being stationed on a sub look intense and exciting.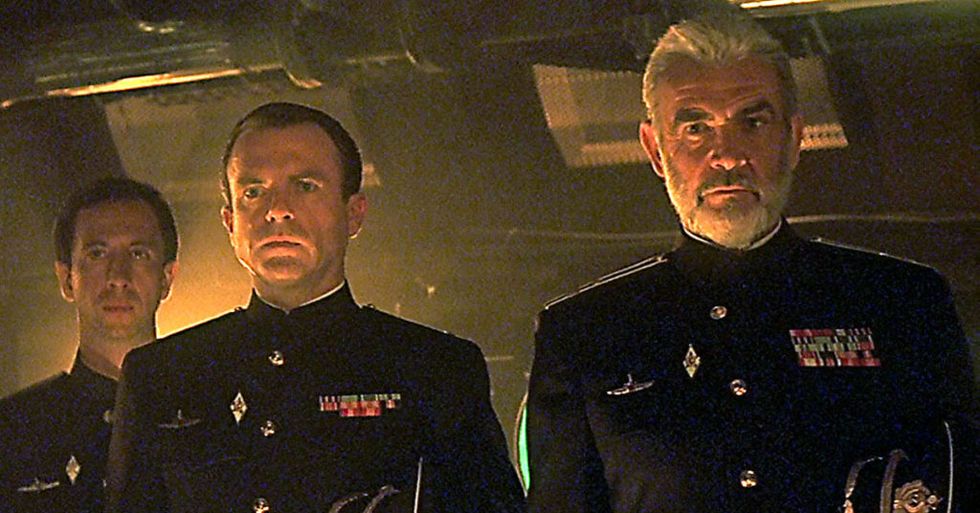 Captain Marko Ramius welcomes a boarding party from the USS Dallas aboard the Red October (Source: Paramount/YouTube/Screenshot)
7. A Few Good Men
The discipline the two Marines had on trial was outstanding.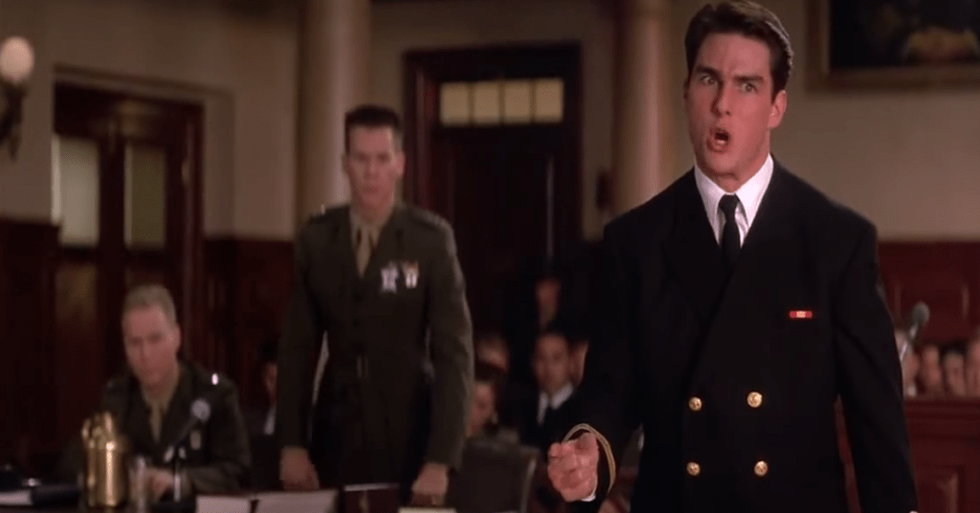 He wants the truth! (Source: /Screenshot)
8. Schindler's List
The film showed terrible brutality, and many Americans joined the service to fight for those who can't fight for themselves.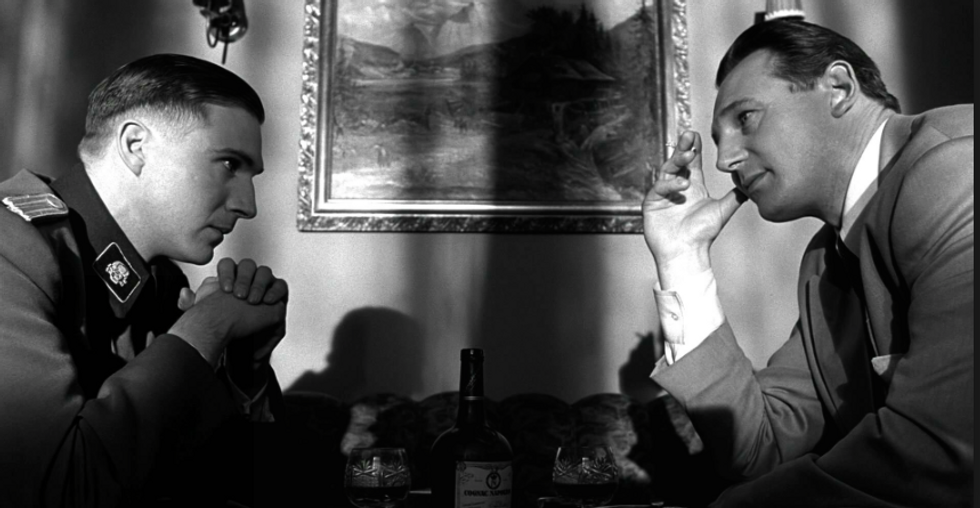 Oskar Schindler speaks with corrupt Nazi soldier Amon Goeth (Source: Universal/Screenshot)
9. Enemy at the Gates
In order to be the best, you have to go up against the best. Which is what Russian sniper Vasily Zaytsev had to do during the Battle of Stalingrad.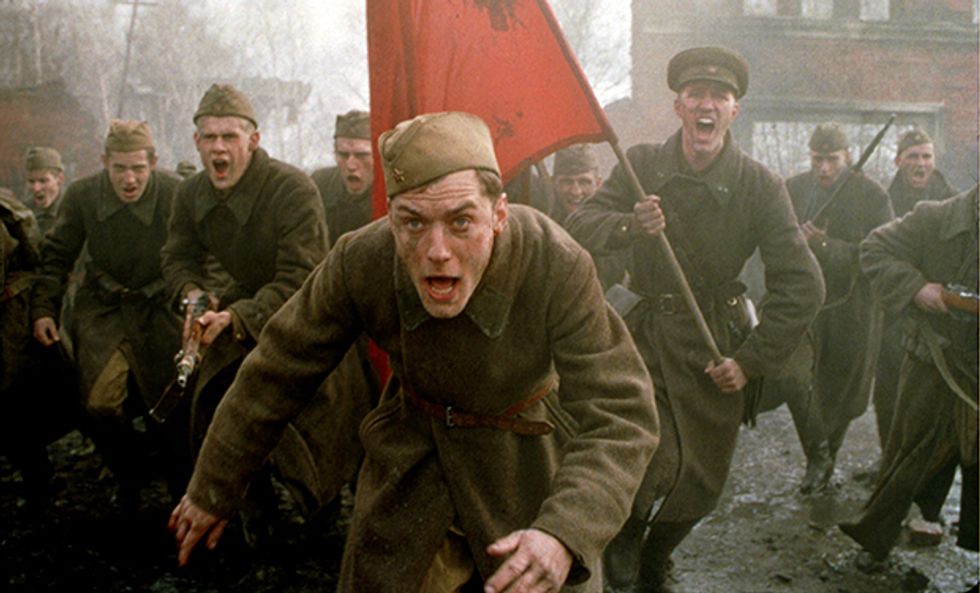 Source: Paramount)
10. The Delta Force
Chuck Norris made being an operator look even more freaking cool — if that's even possible.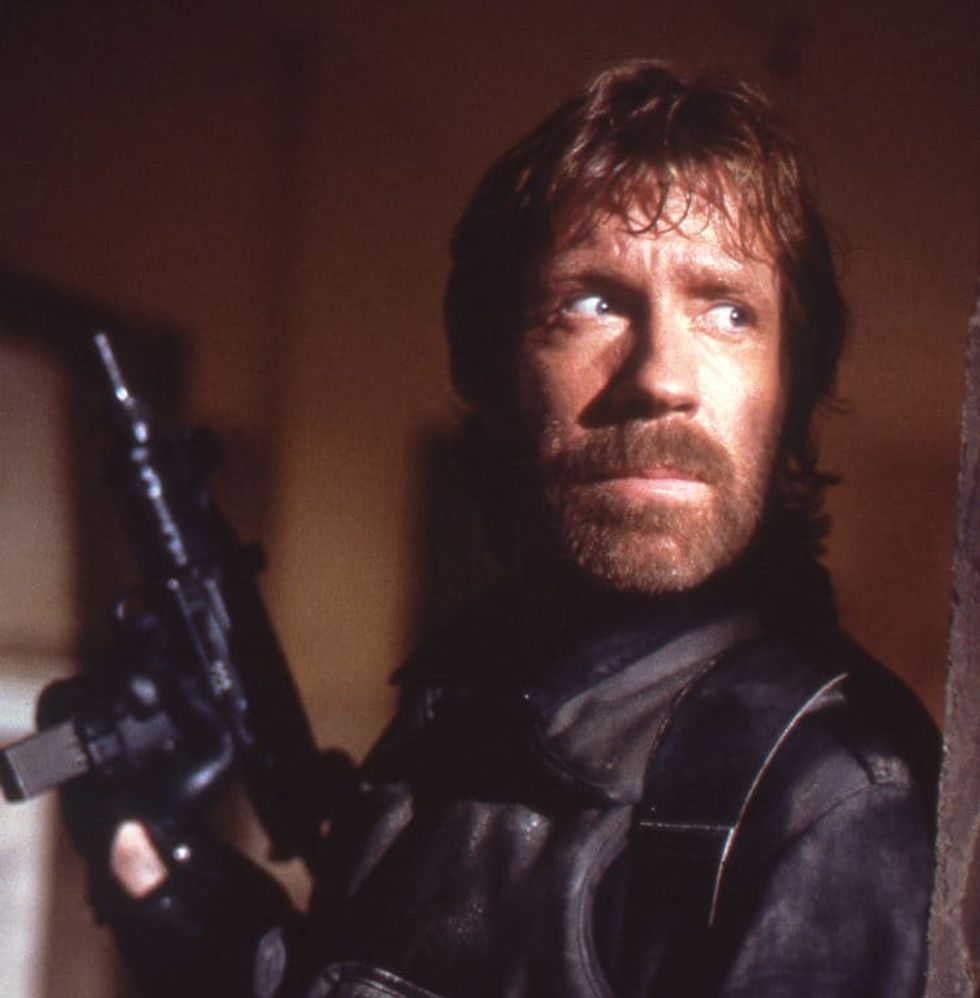 Chuck Norris always gets his man. (Source: Cannon /Screenshot)
11. We Were Soldiers
The film inspired countless people because of the bravery of the men and leadership of Lt. Col. Moore.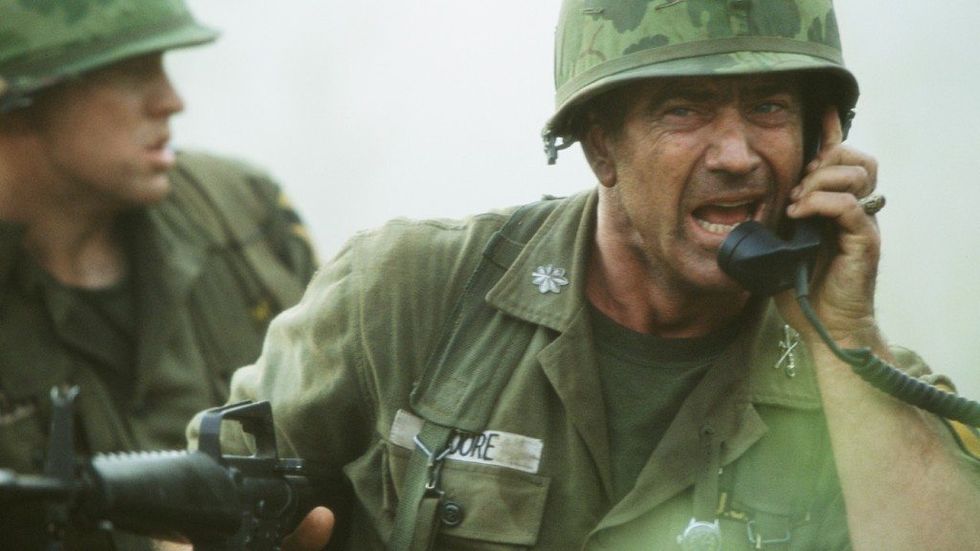 12. Pvt. Benjamin
Many veterans watched the film as kids and respected her fight after no one believed in her — but her.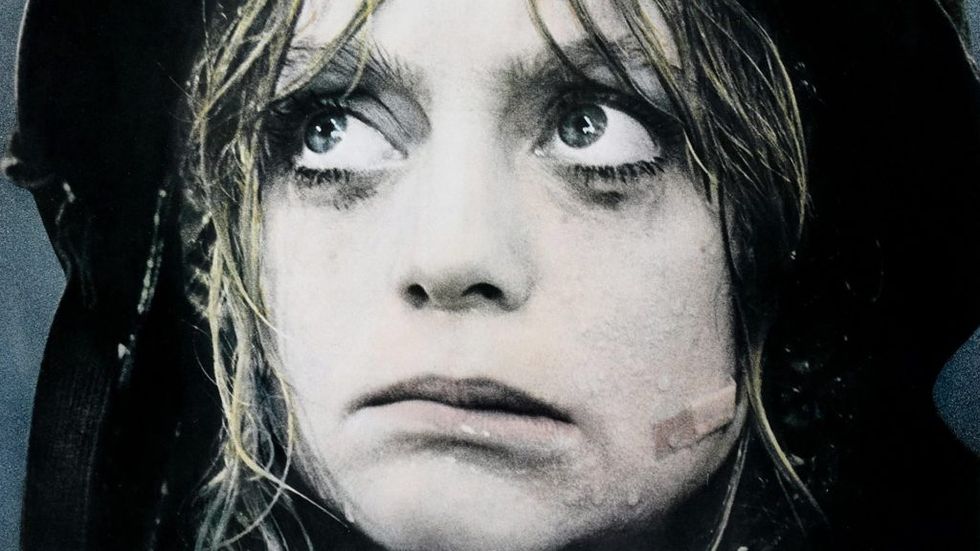 (Source: WB/Screenshot)
13. Saving Private Ryan
Some saw the Rangers who searched for Pvt. Ryan as the ultimate team and showed a cohesive military unit with a normal leader.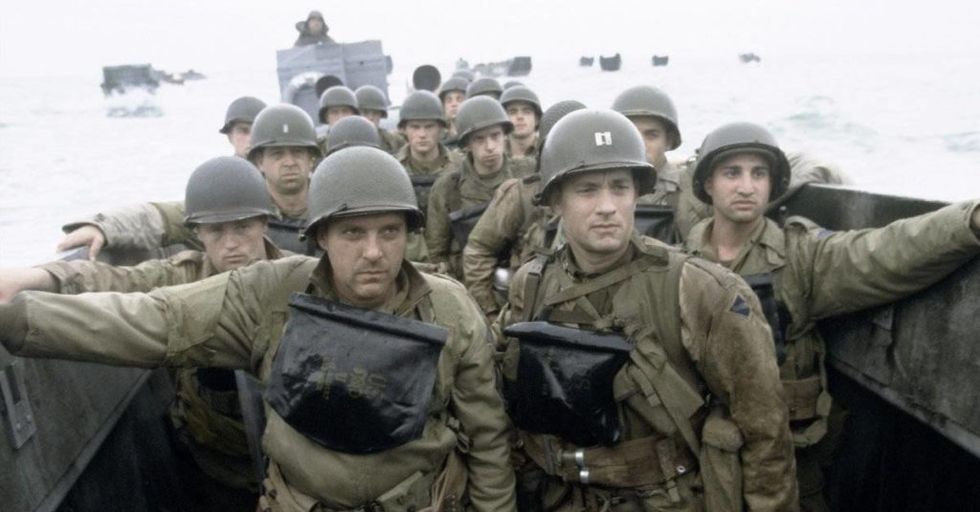 Heading in to storm the beach. (Source: DreamWorks/Screenshot)
14. Deer Hunter
The filmed showed brotherly love. Many civilians respect that and want that in their lives.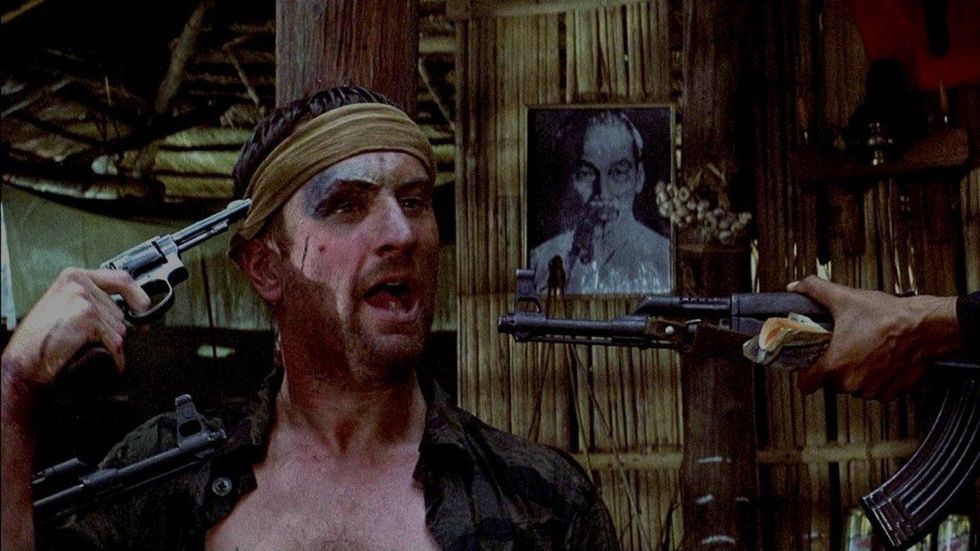 Playing Russian roulette with a loaded revolver. (Source: /Screenshot)
What movies made you want to join the military? Comment below.