Lists
July 27, 2015 09:21:46 EST
Tanks are a staple of ground warfare. Militaries around the world deploy a wide range of tanks, but typically they conform to some basic principals. In nearly all of them, a large turret sits on top of an armored vehicle that moves on treads.
---
But this wasn't always the case. In the early 20th century, engineers around the world were scrambling to figure out how exactly to pass uneven terrain and mobilize troops. This period of innovation resulted in today's technologically marvelous tanks, but before that, they had some truly outrageous ideas.
The Tsar Tank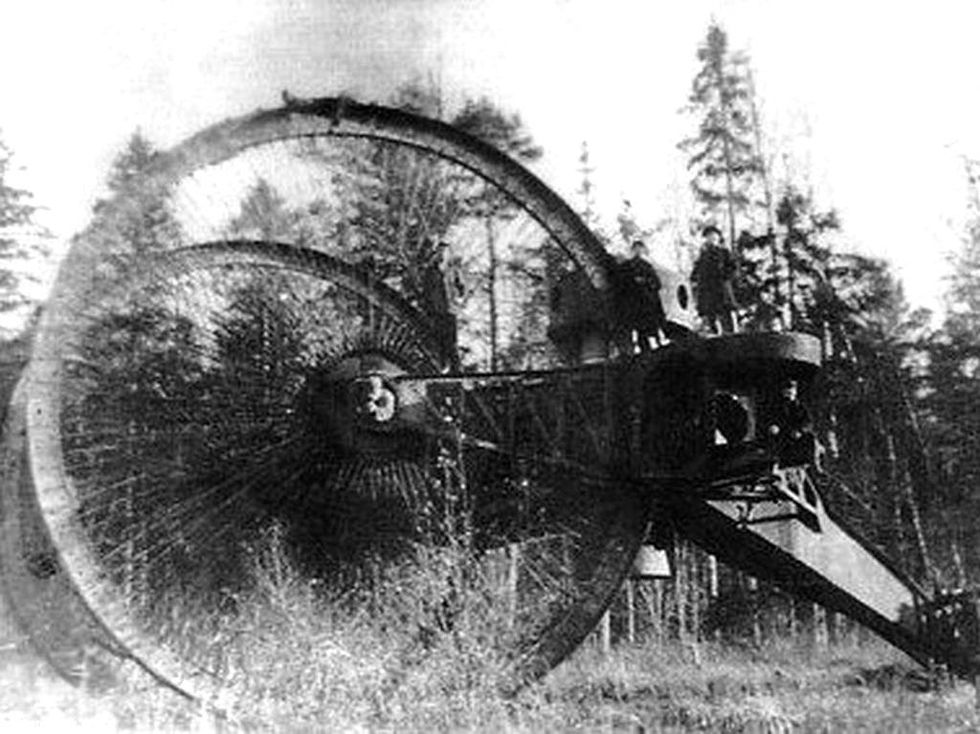 Photo: Wikimedia/Office of Stategic Services
In the 1920s, the Armstead Snow-Motor kit made waves across the Northern US and Canada as a screw-driven tractor that could haul up to 20 tons through unwelcoming northern conditions.
Then, in World War II, the unorthodox inventor Geoffrey Pyke worked with the US military to developed a screw-driven tank to pass over ice and snow in Northern Europe.
The tank made it to a prototype stage but was never fully realized, and it died on the drawing board.
Recently, the idea of a screw tank has resurfaced, with the Russians seemingly perfecting the design as illustrated in the video below:
More from Business Insider:
This article originally appeared at Business Insider Defense. Copyright 2015. Follow BI Defense on Twitter.