Lists
January 24, 2018 16:34:26 EST
Professional wrestling is a crazy world of gimmicks, pageantry, and explosions, and only that last one fits in with most people's view of the military. However, wrestling caters to a very patriotic crowd and this, obviously, goes hand-in-hand with the armed services.
---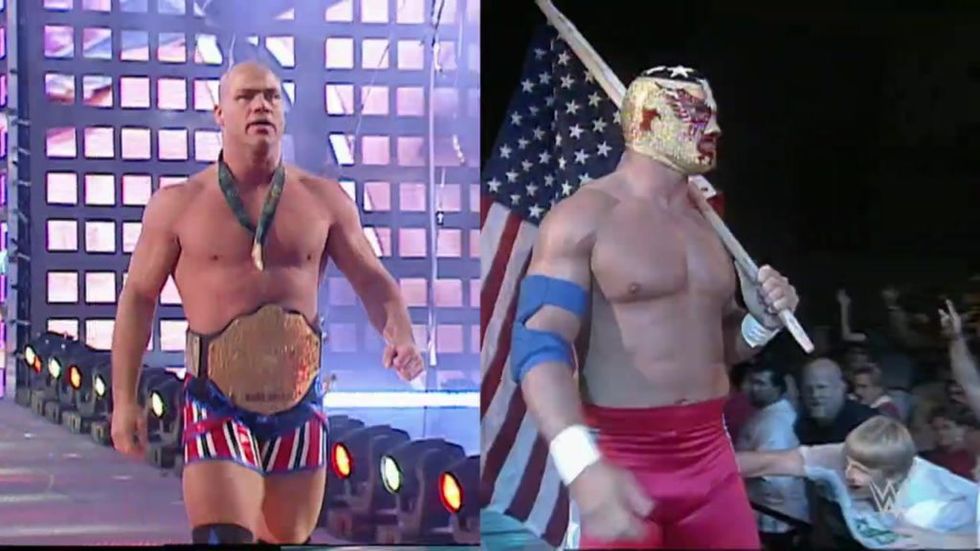 Characters supporting America abound. Even if they have the same entrance music.
WWE has honored the United States Military on many occasions, giving back to the troops through multiple charity efforts. Unfortunately, that doesn't make up for these five stupid storylines, which mocked the military far more than they paid tribute.
5. Corporal Kirchner
After future WWE Hall of Famer Sgt. Slaughter left for the AWA in the mid 1980's, WWE hoped to mimic his success by creating a new military character in Corporal Kirchner. The blatant Slaughter knockoff claimed to be a former member of the 82nd Airborne Division and a present member of what they called the "3V Division," standing for vigilance, vengeance, and victory.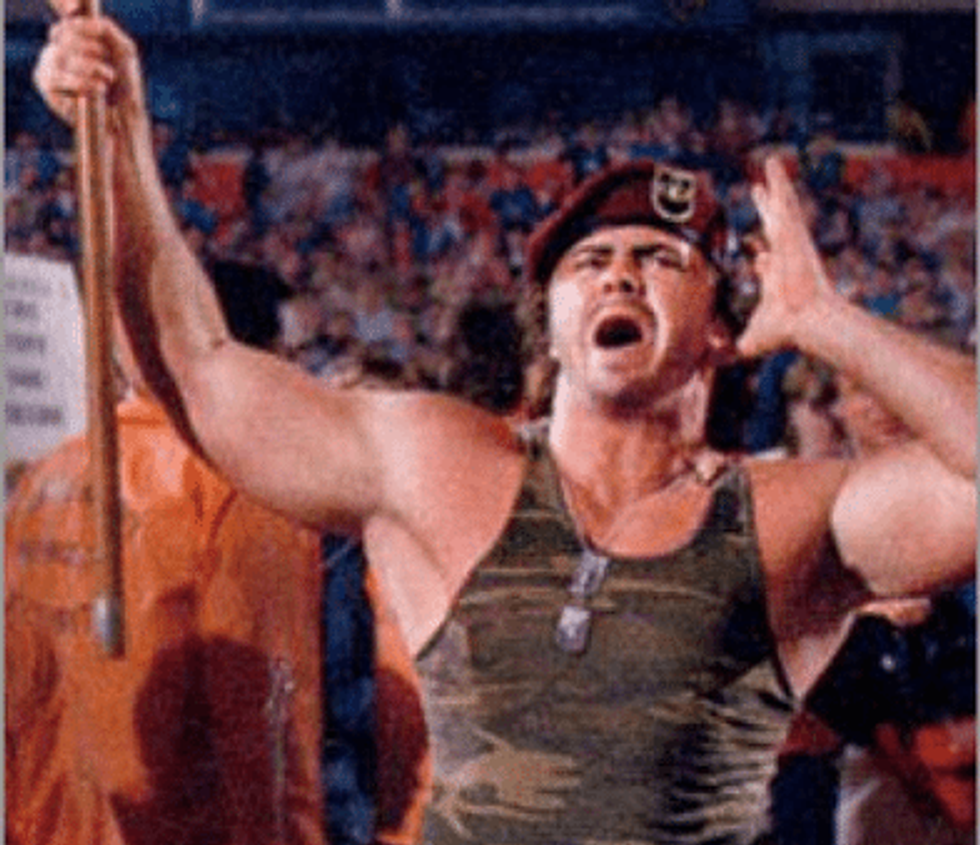 WHAT is this insane bullsh*t?
Everyone knows pro wrestling is just entertainment, but rumor has it this move actually lead to Bob Remus, the real man behind the character, receiving death threats. Of course, we don't support that, but it isn't super surprising — having a lifelong patriot become an actual traitor is a bit much, even for wrestling.