Lists
January 05, 2018 18:11:40 EST
There have been countless military books published about how infantry conduct their impressive maneuvers and tactics.
---
Troops on the ground spend countless days learning to efficiently execute those specific movements with their squad, so when enemy contact breaks out, each member is ready to go.
Commonly, some of the rules we spend hours learning need to be broken, depending on the situation. But, in the heat of battle, there are some rules that, if they're broken, lead to people getting needlessly hurt.
5. Don't walk outside the clear lane
In the crazy land of Afghanistan, the bad guys like to use IEDs instead of fighting real like men. Because of that threat, the engineer, or the guy who walks out in front patrol, has to use a specialized metal detector to search for the buried devices.
After the engineer clears a narrow walking lane, it's essential that no one steps outside of that isolated and protected area. A crappy thing could happen if a troop does step outside that path.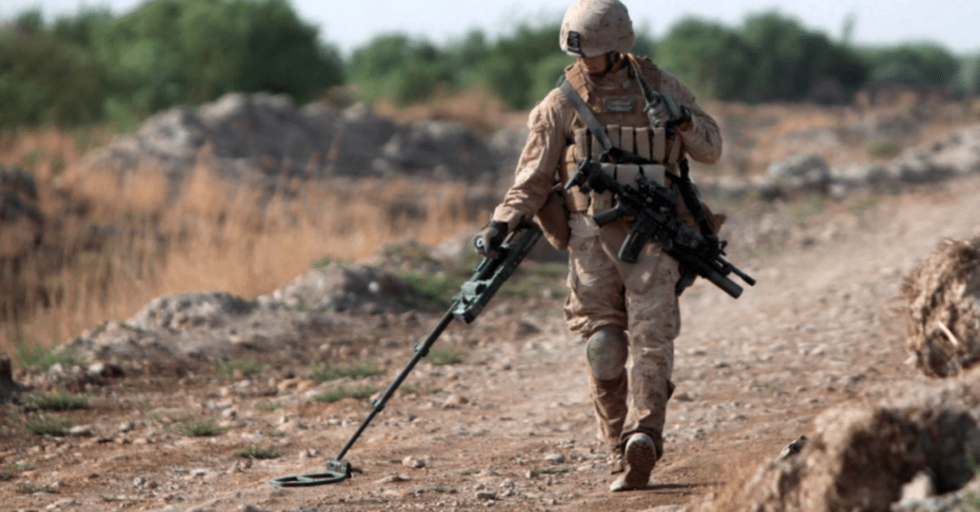 This U.S. Marine carefully sweeps his Valon metal detector from side-to-side with the hopes of finding an IED before it finds his patrol. (Image from Wikipedia Commons)
4. Maintain constant rear security
Rear security is all about "covering your six." The last man in the patrol is expected to keep a constant eye out for any threat that gets to close to the back of the patrol. In the event that a potential risk comes to close, it's goodbye bad guy — if that last man does his job right.
3. Follow dispersion
Before a patrol sets out, the squad leader will dictate how far apart he wants each troop to walk from one another. This dispersion helps minimize secondary injuries to nearby troops if an IED goes off.
It's sh*tty enough when one guy goes down, but it's even worse when multiple get injured.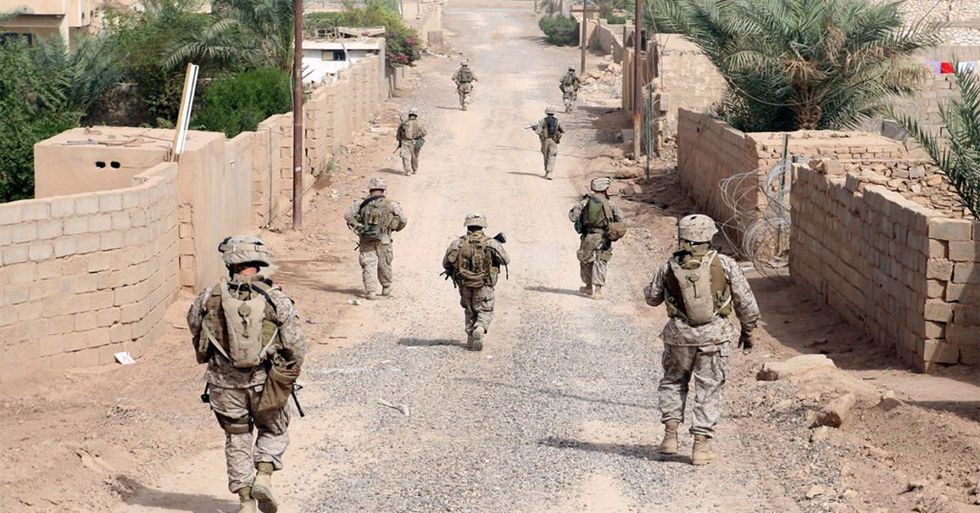 These Marines maintain a specific amount of dispersion to combat secondary exploring injuries. (Image form Wikipedia Commons)
2. Don't touch or even look at the local females — if you're a male
Many Afghan males find it highly offensive if American males touch or even look at their wives or daughters. The consequences could be fatal for the women, and no one wants that.
So to help this situation, we turn to the services of the FET — or Female Engagement Team — who are allowed to work with the local females.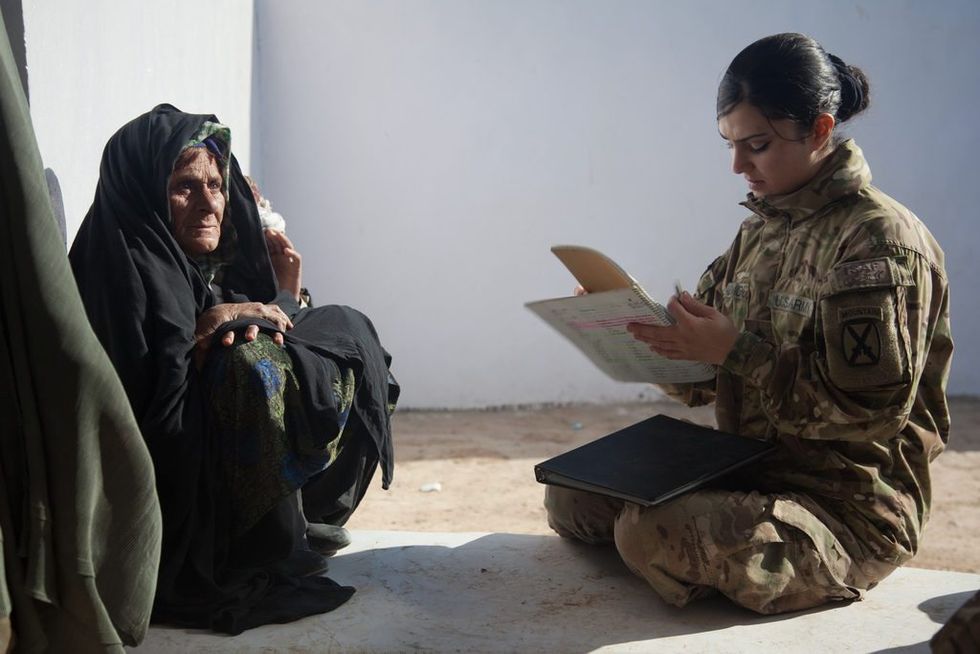 U.S. Army Sgt. Lidya Admounabdfany writes down information from a local woman at the Woman's Center outside of Forward Operating Base Pasab, Kandahar province, Afghanistan, Dec. 17, 2011. Admounabdfany is a member of Female Engagement Team and is gathering information from women so the FET can distribute blankets and winter clothing to the women and their families. (Photo by Spc. Kristina Truluck)
1. Keep your head on a swivel
When you leave the wire, no one is safe, only safer. This idea rings true no matter how much you prepare yourself. A good situation can turn south in a matter of seconds.
So pay attention out there, people!