Lists
August 14, 2015 09:01:10 EST
Listed are 5 unsolved mysteries or better said enduring riddles of World War 2. Even after 70 years of research, these still have not been solved and we might never get to know the answer. The answers may be simple but aren't proven and can't be confirmed or unconfirmed.
---
#5 What happened to the crew of the US Navy blimp L-8 that caused them to disappear without a trace?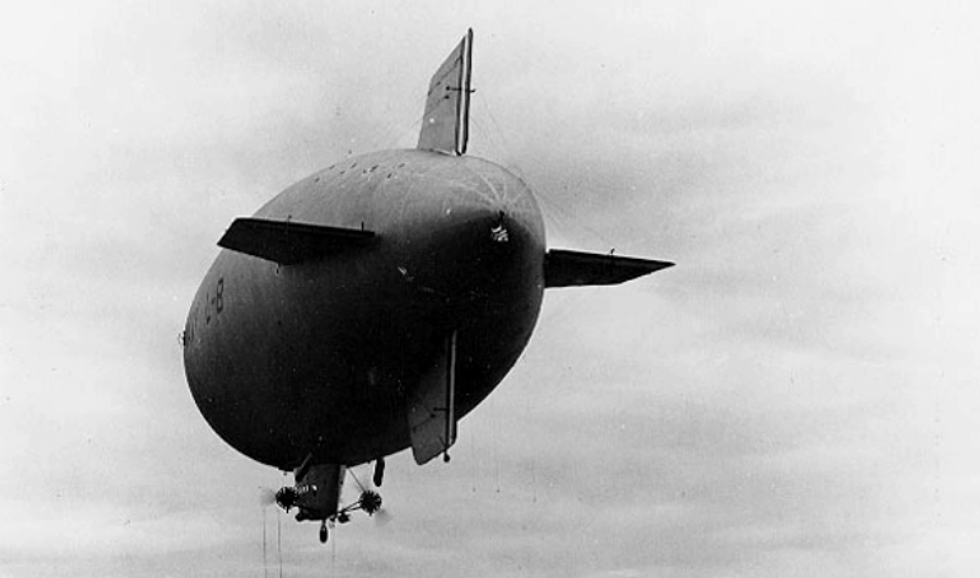 Photo: German Federal Archives
He was taken to the headquarters from a local Home Guard unit. After revealing his true identity to a Wing Commander of the RAF, he also outlined the reason of his flight. Hess hoped to arrange peace talks with the Duke of Hamilton.It was May 10, 1941, when Rudolf Hess flew solo to Scotland. Instead of landing the plane, he jumped out with a parachute and was captured immediately upon hitting the ground. Identifying him as Hauptmann Alfred Horn, and saying that he had an important message for Duke of Hamilton.
However since 1946, more than twenty books dealing with the Deputy Führer's mysterious 'peace mission' have appeared in print and even more conspiracies arise. Did Hitler know of Hess' flight to Scotland? After the news, Adolf Hitler described his Deputy as a madman who made the decision to fly to Scotland entirely on his own, without his knowledge or authority. Though Hess' adjutant Karlheinz Pinsch, wrote down in his memories, that after hearing the news Hitler remained calmed and acted like he already knew.
So did Hitler's most loyal servant act on behalf on Adolf Hitler or on his own? What were the real facts behind his flight? Another mystery related to Rudolf Hess involves his death. According to the official statement, Hess hung himself with an electrical cord on August 17, 1987 at the age of 93.
However many conspiracies arise as why Rudolf Hess committed suicide at the age of 93 after being interned for 46 years. Some believe he was murdered by the British Secret Intelligence Service to prevent him from revealing information about British misconduct during the war. Also historian Peter Padfield claims the suicide note found on the body was written in 1969 while Hess was hospitalized.
More from Argunners Magazine:
This article originally appeared at Argunners Magazine. Copyright 2015. Follow Argunners Magazine on Twitter.