Lists
December 27, 2017 18:17:13 EST
In the civilian world, waiting feels like hell. Soccer moms throw a fit if they wait more than three people for a coffee, that asshole driving behind you honks if you don't accelerate sooner than 0.003 seconds after the light turns green, and some teenager out there is claiming that their life is ruined because a selfie is taking too long to upload.
---
God knows what would happen if these same people if they had to wait out an enlistment. It doesn't matter what position you were, what branch, what rank, what era, or anything like that — if you've served, you know the true pain of waiting.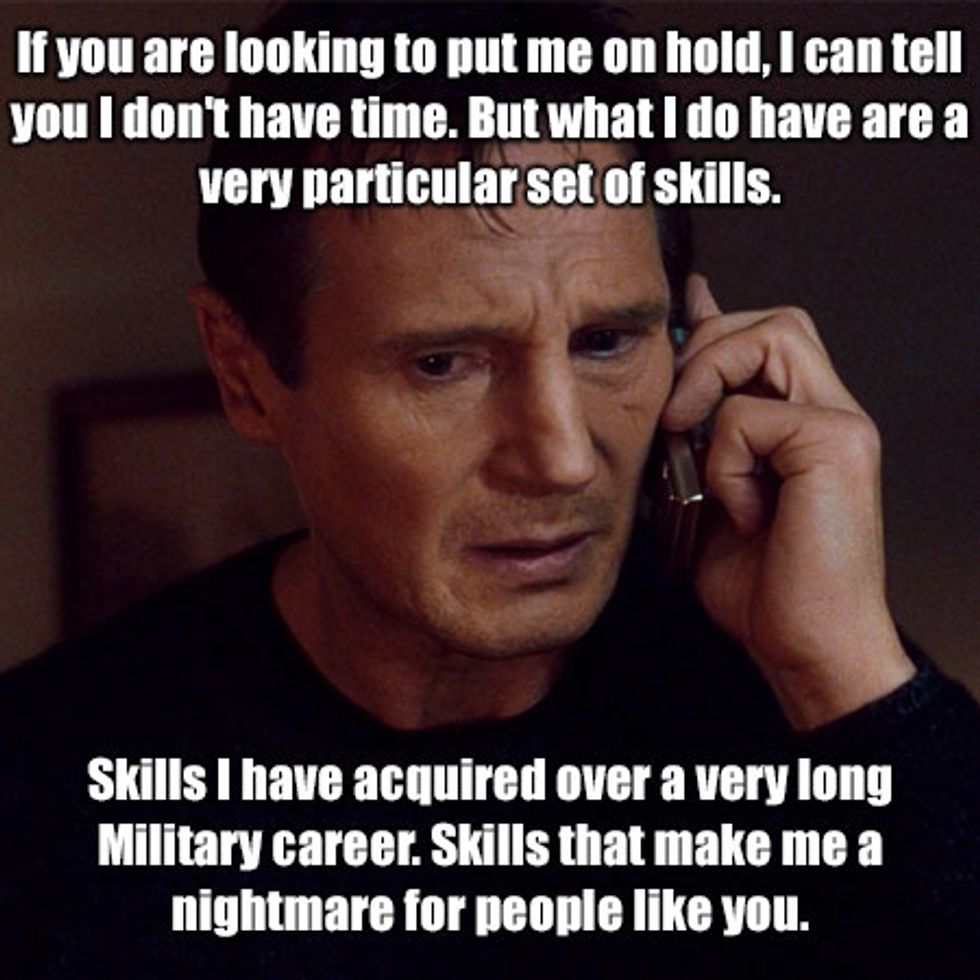 (Image via Reddit)
5. Arms room
It finally happened. You've left the range and the last thing you have to do is turn your weapon in to the armorer and then you can take your boots off. The entire platoon is ready, they cleaned their rifles for the last of many times that day, and they stack on the tiny window to give it to the armorer.
Aaaaaaaaand now it's time to wait for the armorer to get their ass up from playing Call of Duty doing whatever they were doing to come open the arms room. Bonus points if they have a drink or snack that they picked up at the shoppette while they were on their way.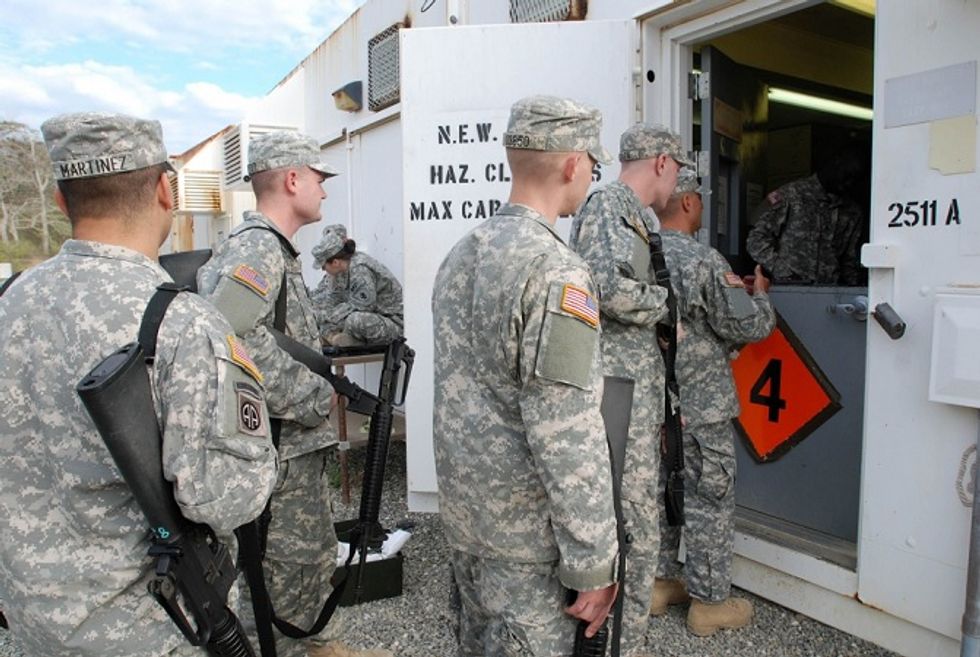 More bonus points if they kick you back without giving you a reason why your spotless weapon is supposedly dirty. (U.S. Army photo by Sgt. Emily Greene)
4. Close of business meetings
At the end of every military day, officers and NCOs gather to talk about what happened that day and plot out what they will do the next day. To the uninformed lower enlisted who's waiting on the sidelines, the pain is just as excruciating for everyone in the meeting except for the Gung Ho PowerPoint Ranger. 
The lower enlisted wait on their cellphones that have a sliver of battery left and the NCOs nod off listening to how whatever will "improve combat readiness." Then, the officers wait their turn to say, "Yep. Things are good on my end. Let's get out of here."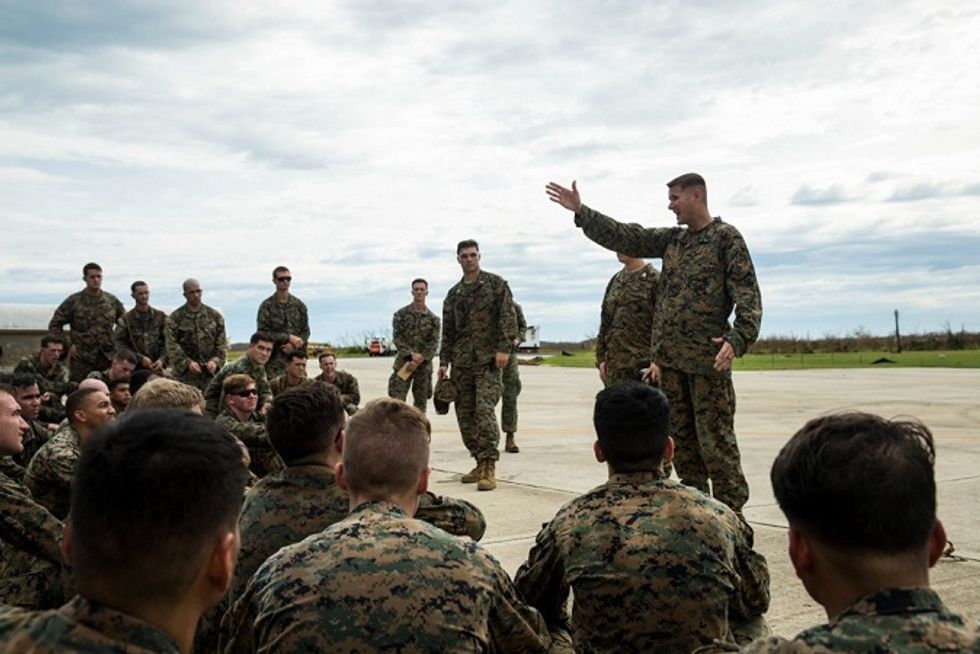 Whoever thought mass medical check-ups would be simple has obviously never stood in a line of 500 troops waiting on a blood draw. (U.S. Air Force photo by Staff Sgt. Trevor Saylor)