Lists
January 12, 2018 12:14:38 EST
We've talked about some planes that the United States Navy would probably want to have back in service. Well, the Air Force has a few planes they'd probably want back as well.
---
Let's take a look at a few of them.
6. F-117 Nighthawk
The first operational stealth fighter was really more along the lines of a light bomber. They were retired in the mid-2000s as the F-22 Raptor came online. F-22 production, however, was stopped at 187 airframes by the Obama Administration. The Raptor has been called on to carry out attack missions in Syria and Afghanistan — F-117s could do those jobs instead.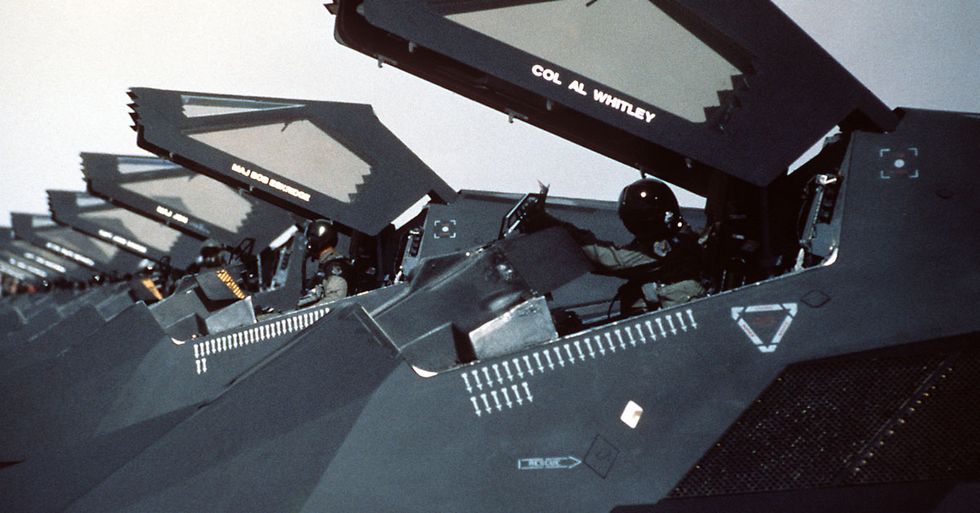 F-117s on a flight line in Saudi Arabia after returning from a strike mission during the Persian Gulf War (U.S. Air Force photo)
5. A-37 Dragonfly
It's interesting to see programs, like OA-X, that are arguably trying to re-invent the wheel. The A-37 was a good counter-insurgency plane that carried a decent payload and was used as a forward air control plane. Equipped with some modern weapons, like the AGM-114 Hellfire, it'd do the job of a Light Air Support aircraft, and the R&D costs will be lower.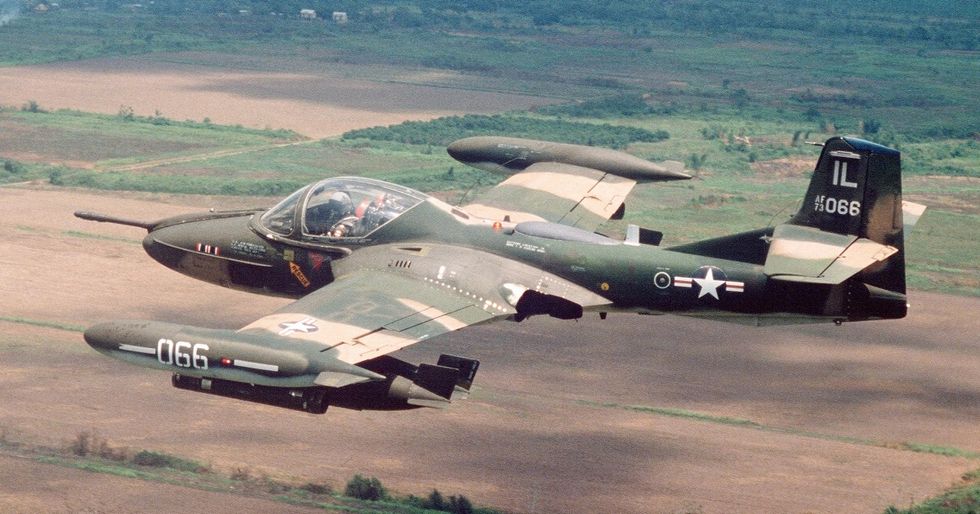 OA-37B Dragonfly, the FAC version of the A-37. (U.S. Air Force photo)
4. F-111 Aardvark/FB-111 Switchblade
The Air Force has a small bomber force: 76 B-52H Stratofortresses, 62 B-1B Lancers, and 20 B-2A Sprits. Having only 158 aircraft for a job can result in a force being spread very thin. Thankfully, there's be an option for supplementing that force. The F-111 and FB-111 didn't have the long range of these heavy bombers, but they can carry one heck of a payload — just the thing to deal with a horde of Russian tanks.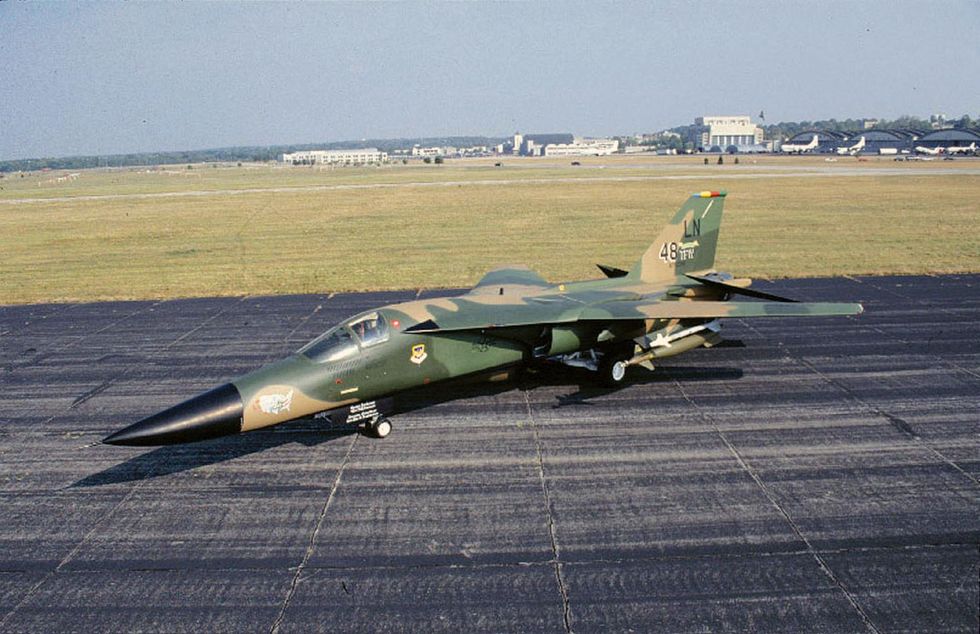 General Dynamics F-111F at the National Museum of the United States Air Force. (U.S. Air Force photo)
3. MH-53 Pave Low
The V-22 Osprey is a very nice aircraft and marked a huge leap in technology. That being said, the MH-53 Pave Low had its own advantages as well. The Air Force had 41 of these helicopters, and currently has 46 CV-22 Ospreys. The Osprey was introduced to replace the Pave Low, but maybe it would have been better to have as a complement. We know this technically isn't a "plane," but it's hard to deny this fantastic airframe.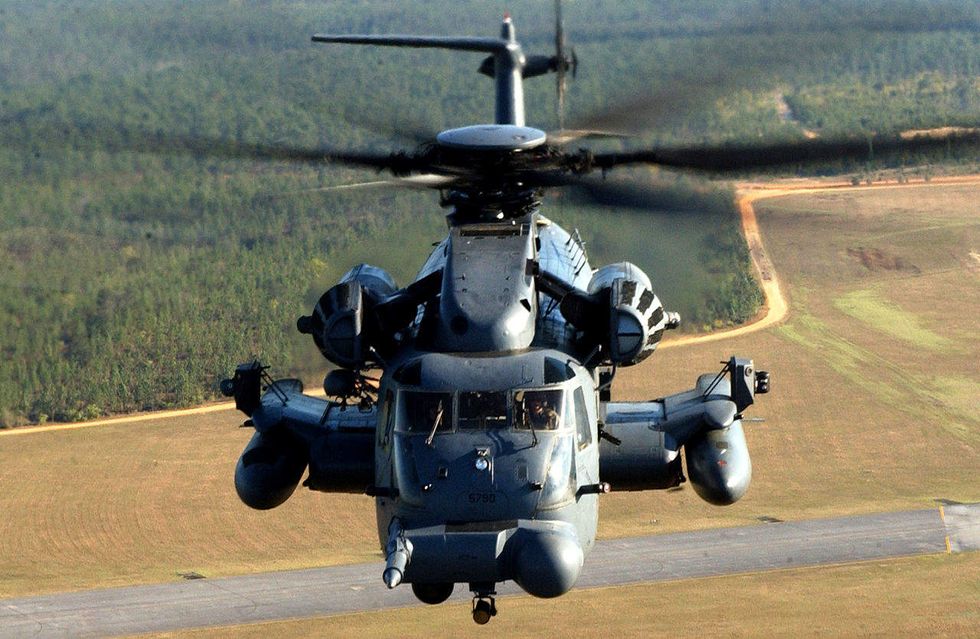 A U.S. Air Force MH-53 Pave Low. Thomas J. Task flew a similar helicopter within 30 miles of Baghdad to rescue a downed pilot. (U.S. Air Force photo)
2. A-7D Corsair
This little-known Air Force variant of a Navy attack plane could also be used to free up existing long-range bombers. The A-7D can carry up to 15,000 pounds of bombs and a M61 cannon with over a thousand rounds of ammo.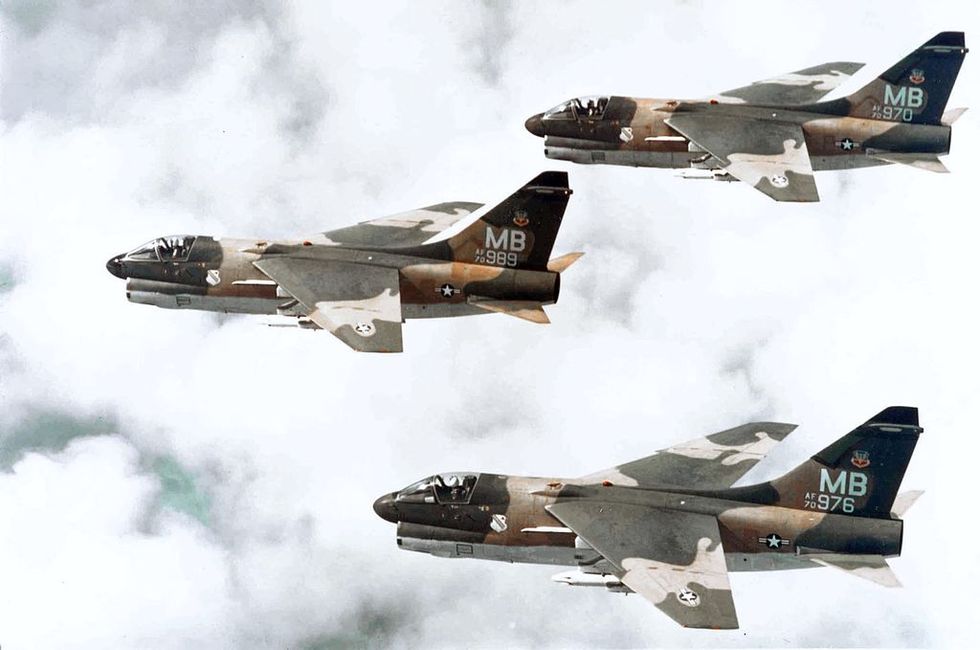 Three USAF A-7Ds in formation. Air Force Corsairs flew thousands of sorties with only four losses. (U.S. Air Force photo)
1. OV-10D Bronco
If you think the OA-X program brings about good planes, take a look at what the OV-10 Bronco can do. It can carry four machine guns and 3,600 pounds of ordnance. Plus, it had a top speed of 244 knots and a maximum range of 1,200 nautical miles, according to Boeing.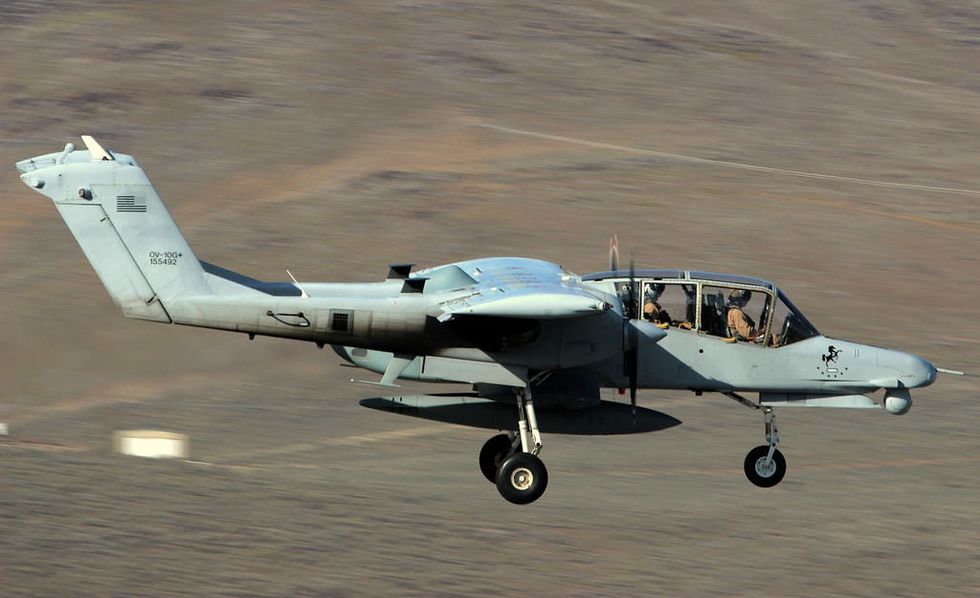 OV-10G+ operated by SEAL Team 6. (U.S. Navy photo)
Which planes from the Air Force's past would you like to see make a comeback?