Lists
December 18, 2017 15:09:25 EST
So far, we've covered what the Navy, Army, Air Force, and Marines would probably like for Christmas, but we haven't forgotten the United States Coast Guard! This service undertakes a ton of missions, but doesn't always have the tools they need for the job. After all, the Coast Guard is responsible for securing coastline six times as long as the U.S.-Mexico border. So, let's see about getting the Coast Guard some goodies this Christmas.
---
7. At least three more Legend-class cutters...
The Coast Guard had 12 Hamilton-class high-endurance cutters. Right now, the plan is to replace them with nine Legend-class cutters, but as good as the Legend-class is, it can't be in two places at once. So, we think the Coast Guard needs to get at least three more.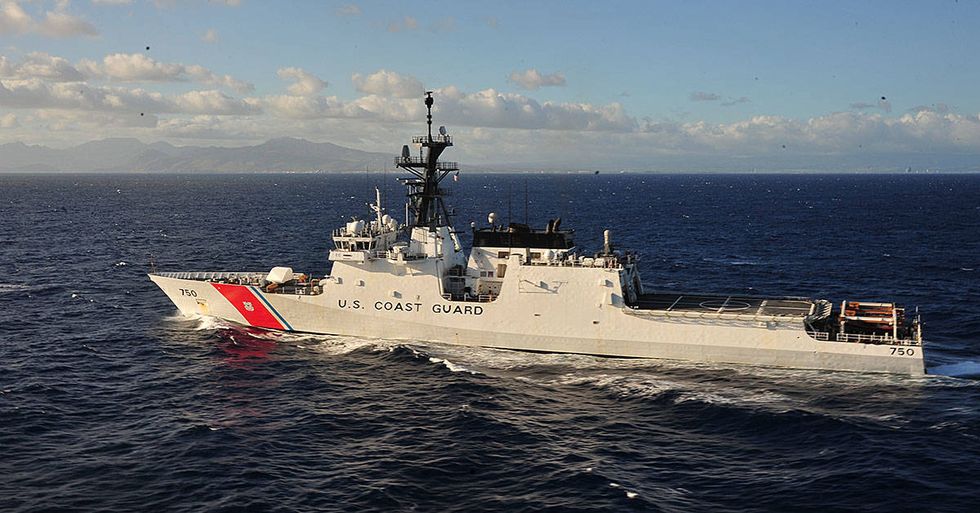 The Coast Guard Cutter Bertholf steams off the coast of Oahu to perform training with an aircrew piloting an MH-65 Dolphin helicopter from Air Station Barbers Point, June 27, 2011. (U.S. Coast Guard photo by Petty Officer 3rd Class Anthony L. Soto)
6. Bring back the Guardian
The HU-25 Guardian was a superb asset for the Coast Guard. Essentially, it's a Dassault Falcon 20 business jet with the same APG-66 radar used by the F-16A Fighting Falcon and infrared sensors. It was very capable at hunting down drug smugglers and provided a sharp eye in the sky. It even saw "action," mapping the oil wells Saddam Hussein ordered set ablaze during Desert Storm. So, bringing back this jet is a must.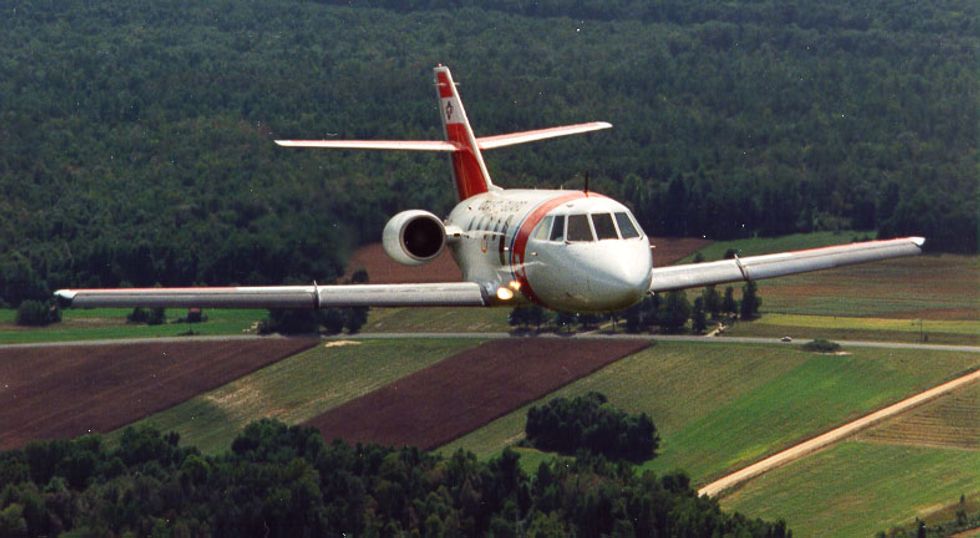 A HU-25 Guardian, which was equipped with the F-16A's APG-66 radar. (USCG photo)
5. V-22 Ospreys
The V-22 has been a game-changer for the Marines. We think the V-22 could handle a lot of the missions that Coast Guard MH-60 Jayhawks and MH-65 Dolphin helicopters do, while also handling cargo missions typical of the HC-27 and HC-144. Additionally, they could operate on Coast Guard cutters.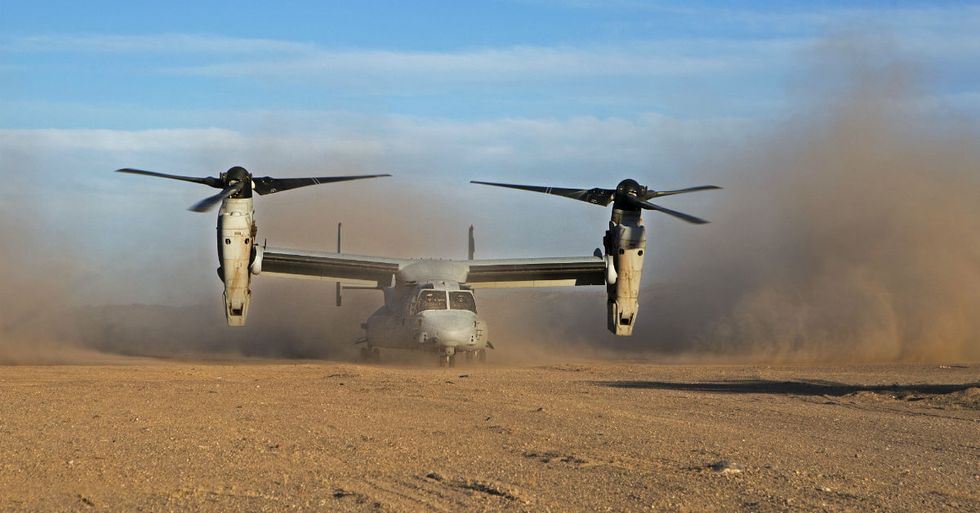 An MV-22 Osprey with Marine Medium Tiltrotor Squadron (VMM) 363 lands at Camp Wilson during Integrated Training Exercise (ITX) 3-17. (USMC photo by Lance Cpl. Becky L. Calhoun)
4. Freedom-class littoral combat ships
The Coast Guard plans to build 25 Heritage-class Offshore Patrol Cutters to replace 27 Reliance-class and Bear-class cutters. but what doesn't get mentioned much is a 2010 deployment by the littoral combat ship USS Freedom (LCS 1) to the Southern Command area of operations. In just 47 days, that ship made four drug busts and made two port visits. So, it's proven that this ship is useful to the Coast Guard — and all the R&D work is done.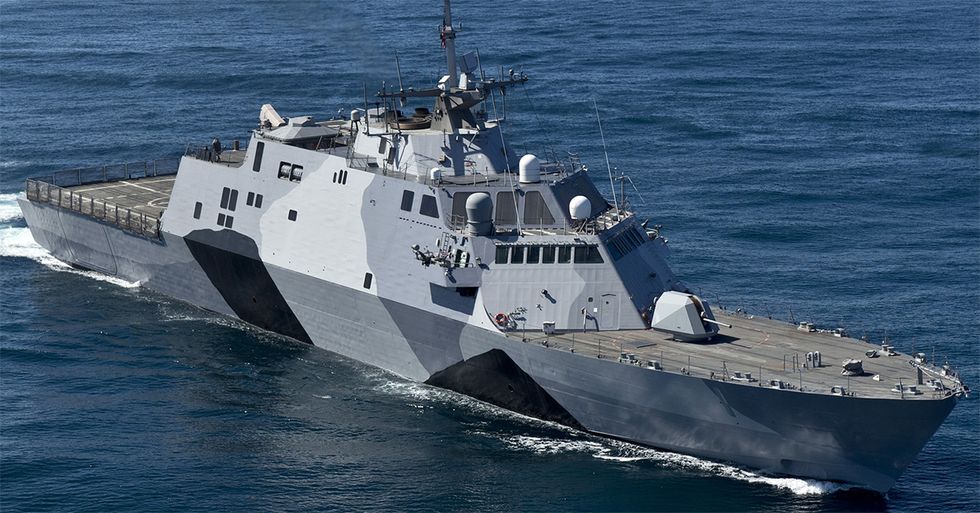 The littoral combat ship USS Freedom (LCS 1) is underway conducting sea trials off the coast of Southern California. Freedom is the lead ship of the Freedom variant of LCS. (Photo by Mass Communication Specialist 1st Class James R. Evans)
3. A version of the HH-60W for SAR
Today, the Coast Guard has 44 MH-60T Jayhawks. With the HH-60W being purchased for the Air Force, now is a good time to boost numbers for the Coast Guard, too. Not only would this provide additional SAR assets, but it might help the Air Force knock down the price-per-unit a little.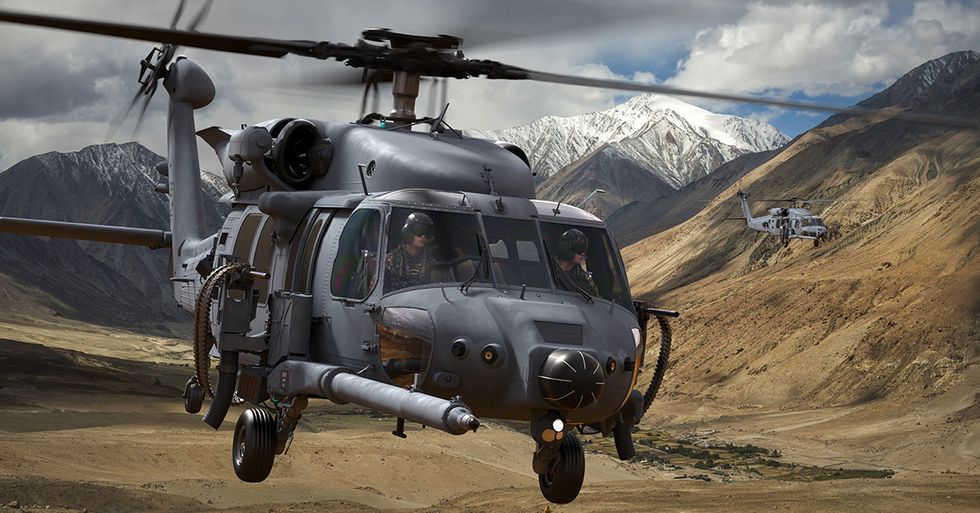 Artist rendering of the Sikorsky HH-60W Combat Rescue Helicopter. (Image from Lockheed Martin)
2. New icebreakers
The Coast Guard's icebreaker fleet is down to three active vessels for the polar regions. One, the Polar-class icebreaker USCGC Polar Sea (WAGB 11), has been out of service since 2010 and is little more than a parts donor for her sister ship. New icebreakers are badly needed.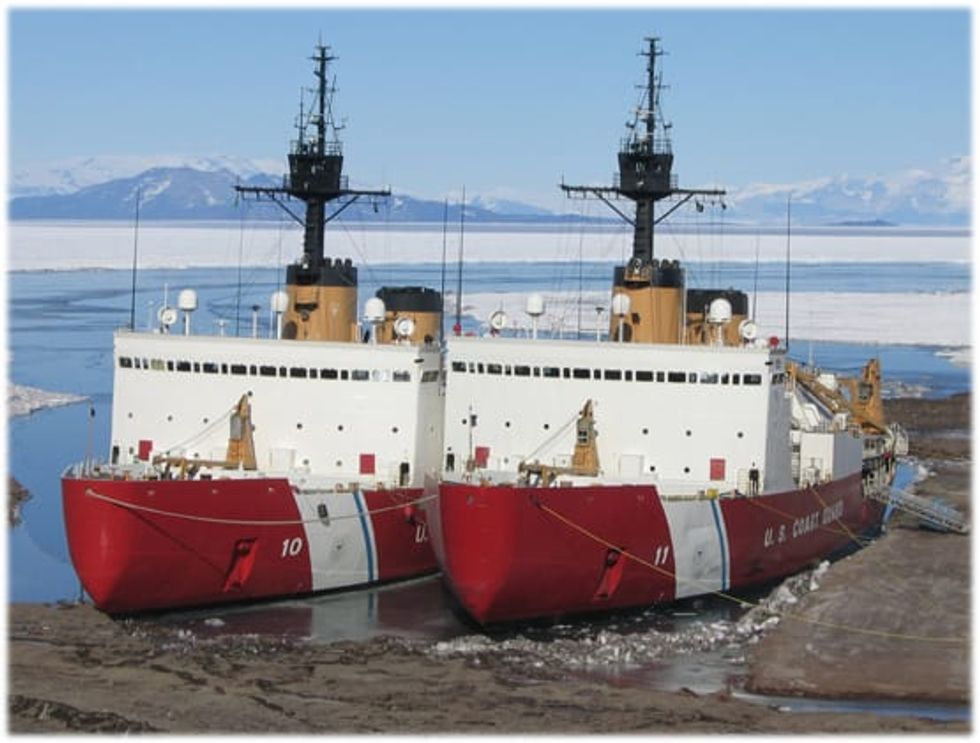 The Coast Guard icebreakers USCGC Polar Sea (WAGB 10) and USCGC Polar Star (WAGB 11) during a resupply mission to McMurdo Research Station. (USCG photo)
1. More personnel all around
The active-duty Coast Guard has just under 41,000 personnel to cover 12,383 miles of coastline. The New York Police Department has 51,399 employees to cover just under 305 square miles of New York City. Do you see the disparity? The Coast Guard should be at least twice its size in terms of personnel.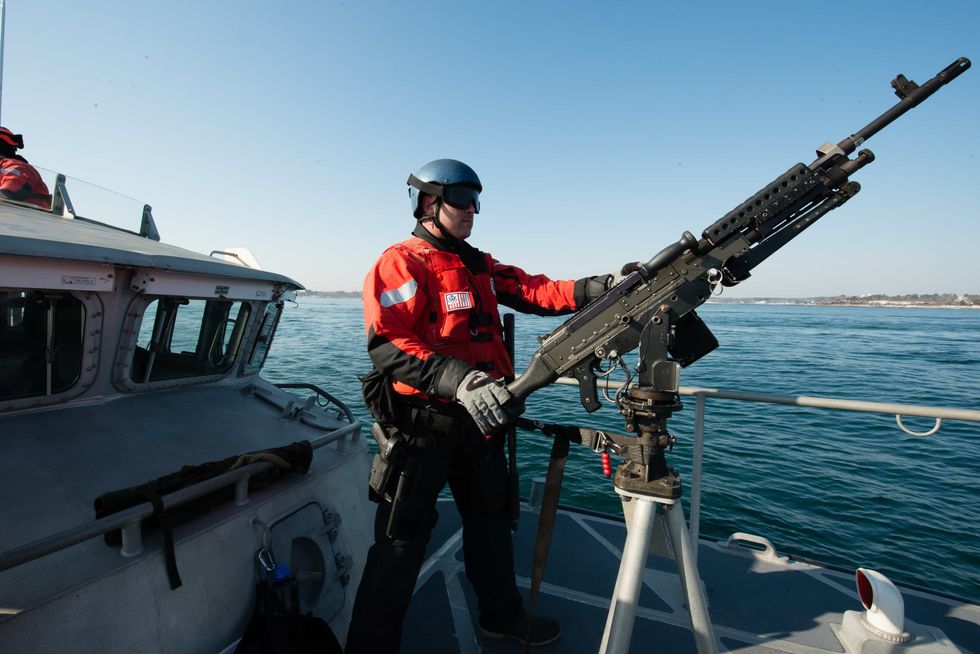 Petty Officer 2nd Class Robert Richey, a crewmember at Coast Guard Station Portsmouth Harbor, mans an M240B machine gun on the bow of a 47-foot Motor Lifeboat during a security escort into Portsmouth Harbor the morning of Thursday, Feb. 23, 2017. (U.S. Coast Guard photo by Petty Officer 3rd Class Andrew Barresi)
So, what do you think the Coast Guard needs to have a Merry Christmas?