Lists
February 15, 2018 16:18:02 EST
Since 1775, the United States Marine Corps has courageously fought in every climate and every place where they could take a rifle. Known for being "the first to fight," the Corps was born in a small brewery in the City of Brotherly Love, called Tun Tavern.
---
To commemorate the Corps' rich history, a beautiful museum was opened in 2006 to ensure that the Marines of the past will never be forgotten.
Located in Virginia, the museum covers various stories of Marine bravery from the very start. If that alone doesn't get you to want to buy a ticket and walk the halls, maybe these reasons will.
1. You can get up close to one of the most famous American flags in history.
Yes. This is the original flag that was raised by Marines on top of Mount Suribachi.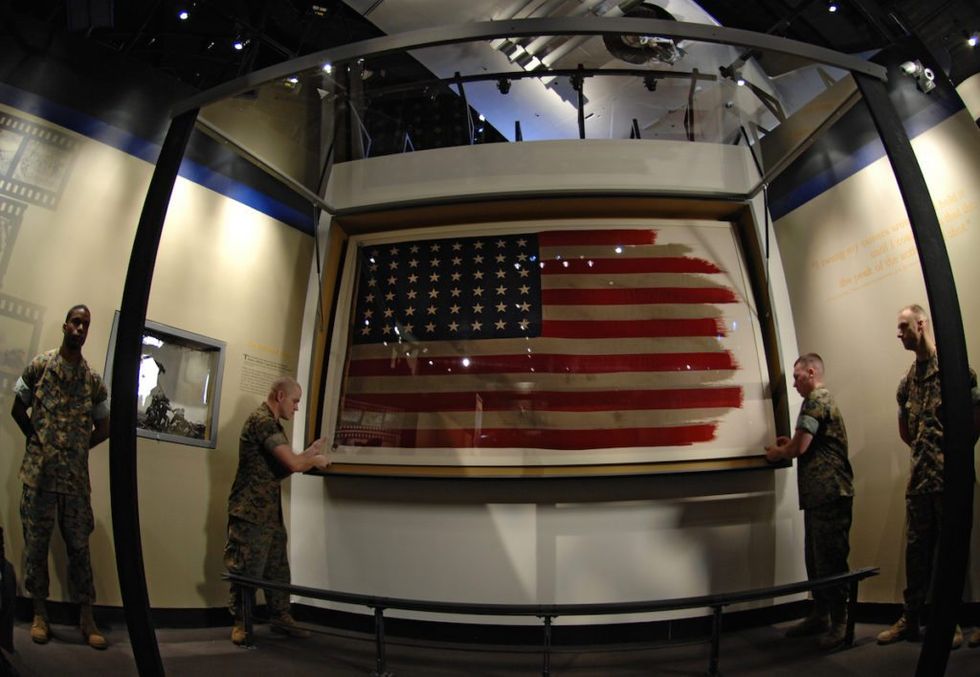 The original American flag raised on Mount Suribachi, Iwo Jima During World War II. (DoD photo by William D. Moss)
2. The museum recreated the birthplace of the Marine Corps.
The Corps was born in Tun Tavern; now you can sit at a recreation of this important bar and order a drink.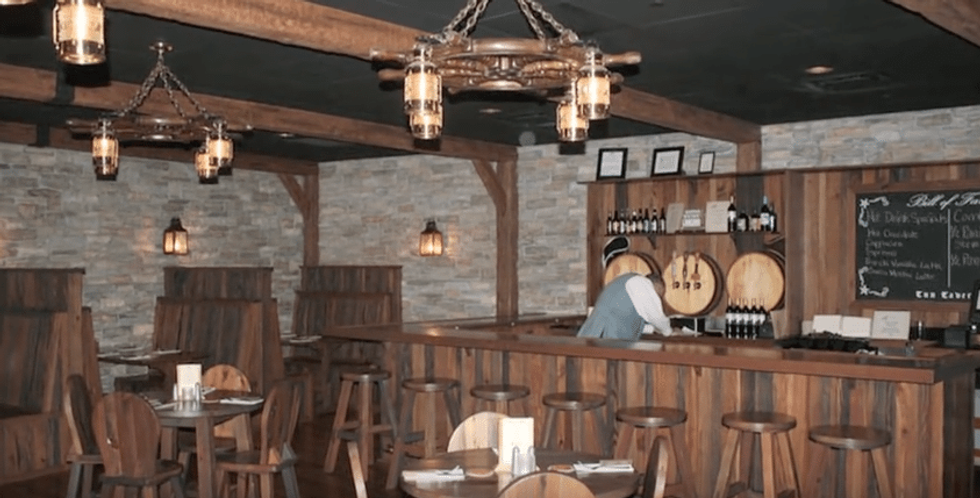 They've got wine. (Screenshot from Marines' YouTube)
3. There's tons of history behind uniform changes.
For example, the Marines' leather belts were replaced by one made of fabric because Devil Dogs would use them as weapons in fist fights.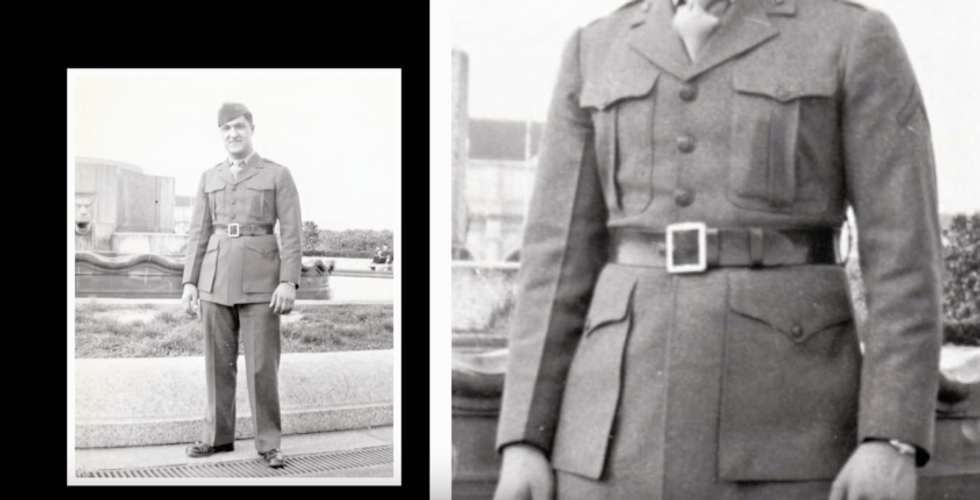 Marines use everything they can to win a fight. (Screenshot from Marines' YouTube)
4. Immerse yourself as a Marine in Vietnam
The museum turns up the heat — literally. As you walk through Vietnam exhibit, the room's temperature rises to give visitors a taste of what it was like for our nation's heroes fighting in the jungle.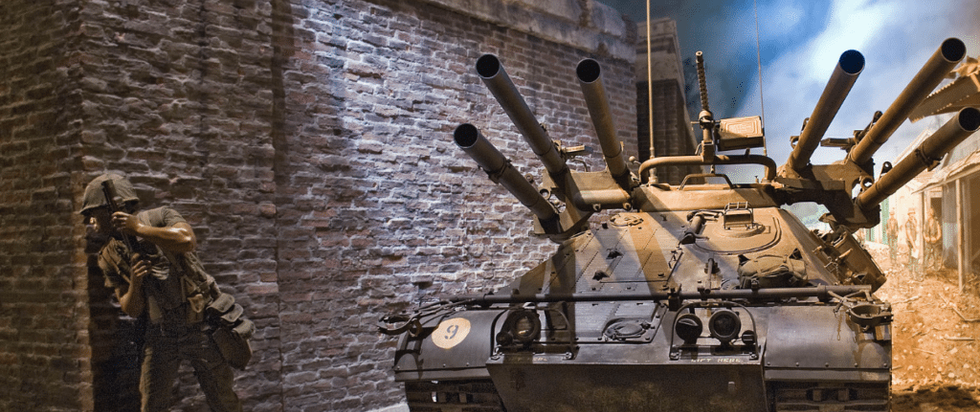 This area of the museum is a recreation of Hue City, South Vietnam, in 1968.
5. The Marine planes suspended from the ceiling are completely restored.
It took years of work to restore some of these aerial marvels before they were deemed ready for public viewing.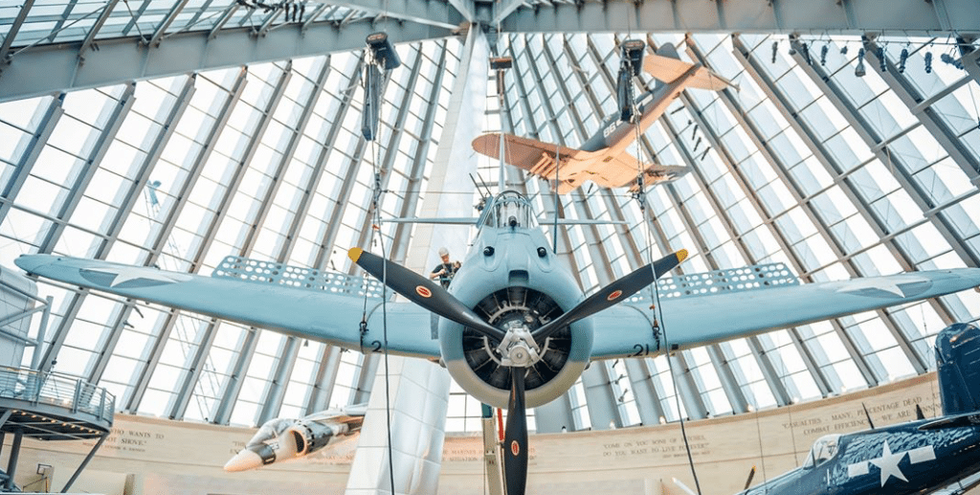 6. The front represents one of the most iconic moments in USMC history.
Does this building look familiar? Well, it should. The building showcases robust architecture, influenced heavily by the flag raising at Iwo Jima. They say a picture is worth a thousand words, but seeing this modern marvel in person will probably tack on a few more zeroes.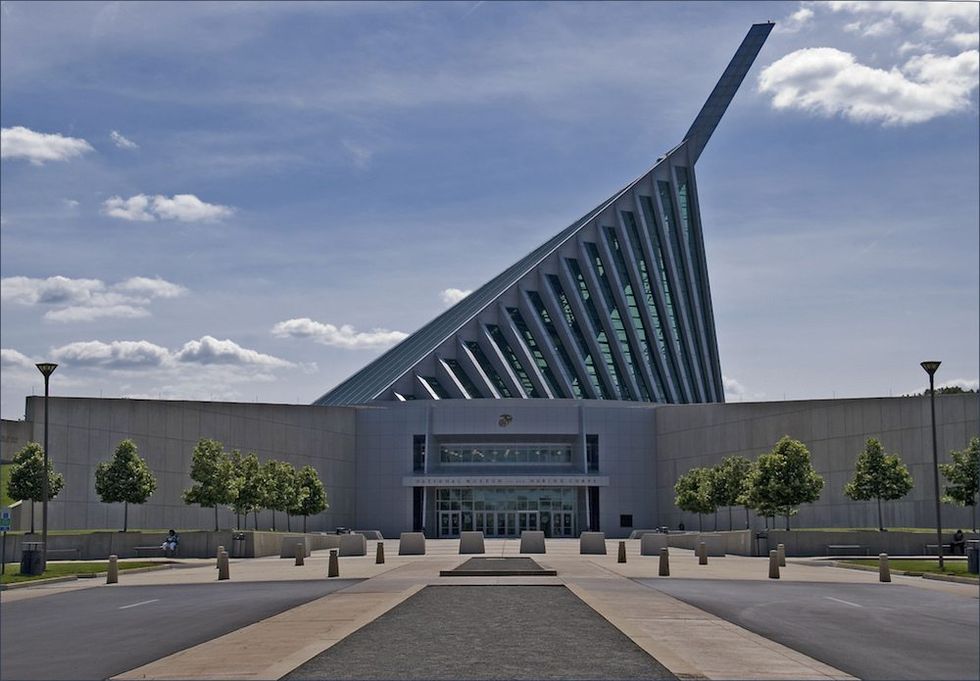 7. The museum will continuously grow
As the Marine Corps continues to make history, the National Museum will be there to host their stories.