Lists
December 28, 2017 10:37:32 EST
The Marine Corps has always been an elite force — and you'd hardly think they'd need to make resolutions for the New Year. The Army, Navy, and Air Force have things they need to work on, of course, but even elite forces have their fair share of problems. Last year, the Marines had a big problem with their Hornets and needed a boneyard bailout. So, what do the Marines need to work on in 2018?
---
5. Increase the dwell time for troops
According to a Heritage Foundation assessment of American military power, the Marines are shooting for a 1:3 deployment-to-dwell ratio. That is, one seven-month deployment, followed by 21 months to "dwell." The problem is that budget caps could push the "D2D" ratio down to 1:1. This wears down gear and the Marines. This is something the Marines need to fix immediately.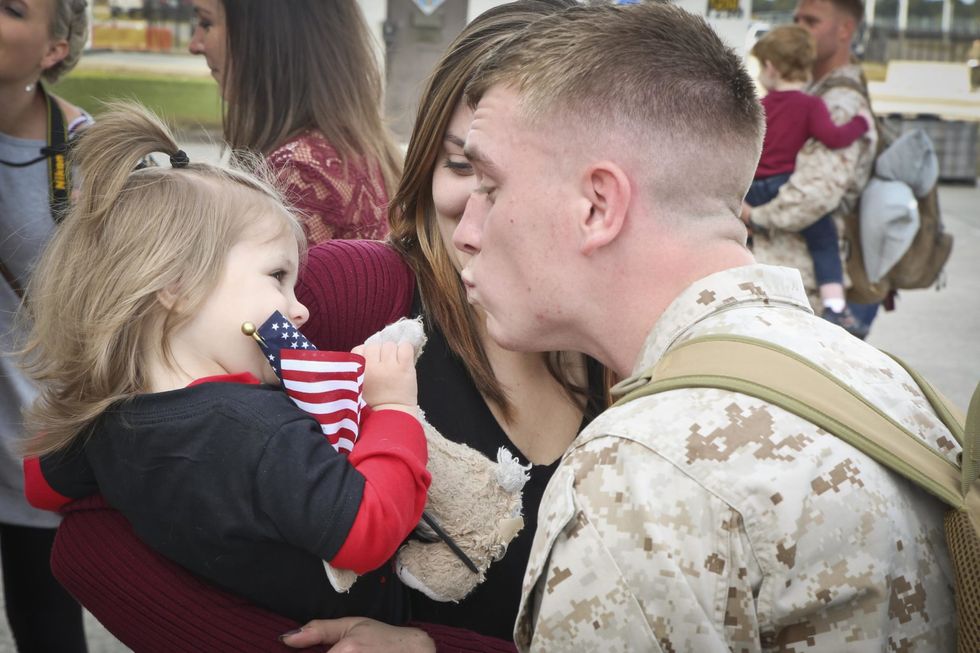 A Marine greets his family after returning from a seven month deployment, Nov. 21, aboard Marine Corps Air Station Beaufort. Marine All-Weather Fighter Attack Squadron 224 left for the deployment to support combat operations in the Central Command area of operations, May 8. The Marine is with VMFA(AW)-224. (USMC photo)
4. Get new planes
Some of the mainstays of Marine Corps aviation, like the F/A-18 Hornet, CH-53E Super Stallion, and AV-8B Harrier, are getting older and older. The longer-than-expected development of the F-35 has forced these older planes to soldier on. Marines often operate as Air-Ground Task Forces, meaning they need to get new airframes, whether it's from accelerating production of the new designs, or re-opening production lines.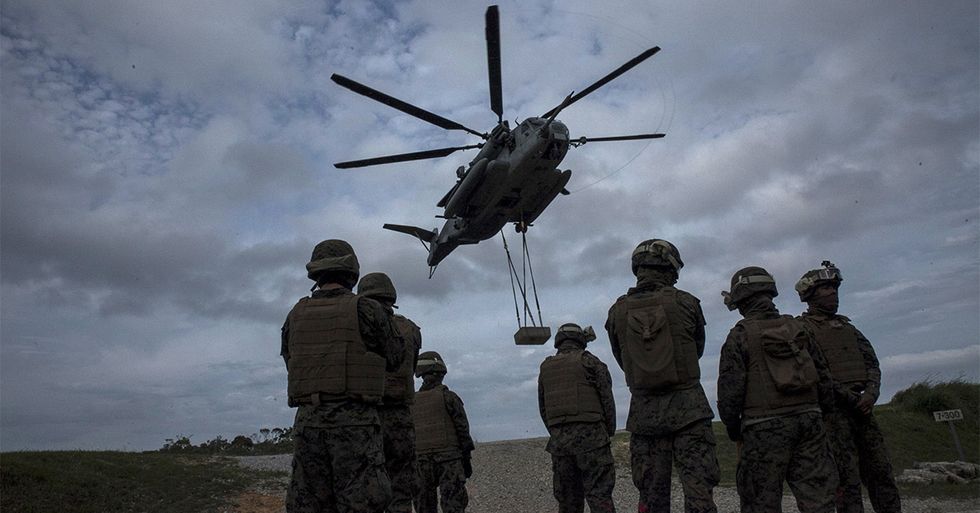 Marines conduct a helicopter support team exercise at Marine Corps Air Station Futenma, Okinawa, Japan, April 22, 2016. USMC photo by Lance Cpl. Nelson Duenas.
3. Keep the Expeditionary Fire Support System
With aging aviation being stretched thin, why would the Marines dump one of their newer fire-support systems? Admittedly, the Expeditionary Fire Support System didn't have the longest reach. What it did have, however, was portability, meaning it could rapidly deploy from a V-22 Osprey. It also frees up the longer-range systems like the M777 and the HIMARS to hit other targets. This is a very useful system — and the Marines ought to keep it.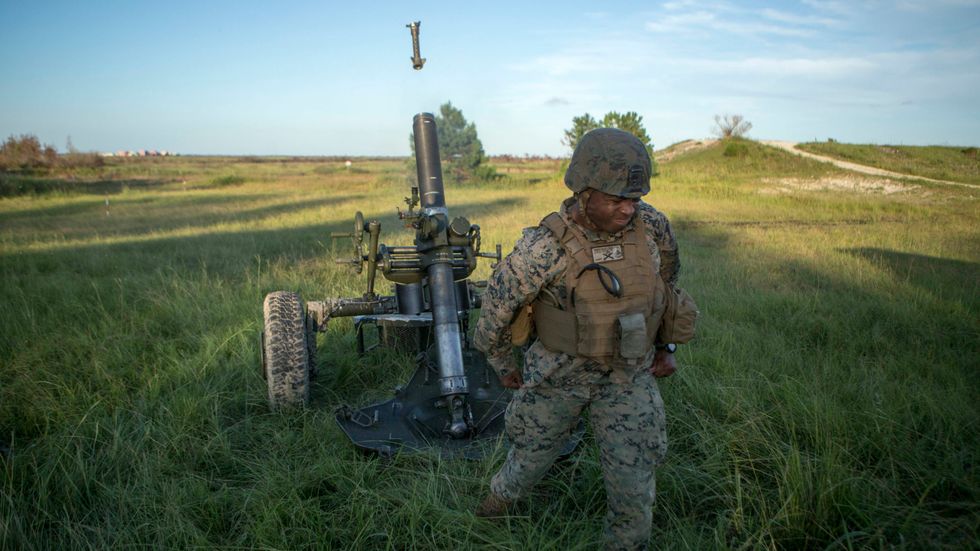 Sgt. Dave Simpson fires an M327 mortar during a live-fire training event at Camp Lejeune, N.C., Aug. 21, 2017. Live-fire training events prepare Marines to face situations they may encounter while in theater combat environment. Simpson is a section chief with 1st Battalion, 10th Marine Regiment. (U.S. Marine Corps photo by Lance Cpl. Damarko Bones)
2. Get a good replacement for the AAV-7 – the Expeditionary Fighting Vehicle
The AAV-7A1 has been around since 1972, when it entered service as the LVTP-7. Let's put this into context: When Taylor Swift was born, the AAV-7 was old enough to have a driver's license in all 50 states. The Marines had a good replacement, the Expeditionary Fighting Vehicle, but it was cancelled in 2011. Undoing that cancellation should be a top priority.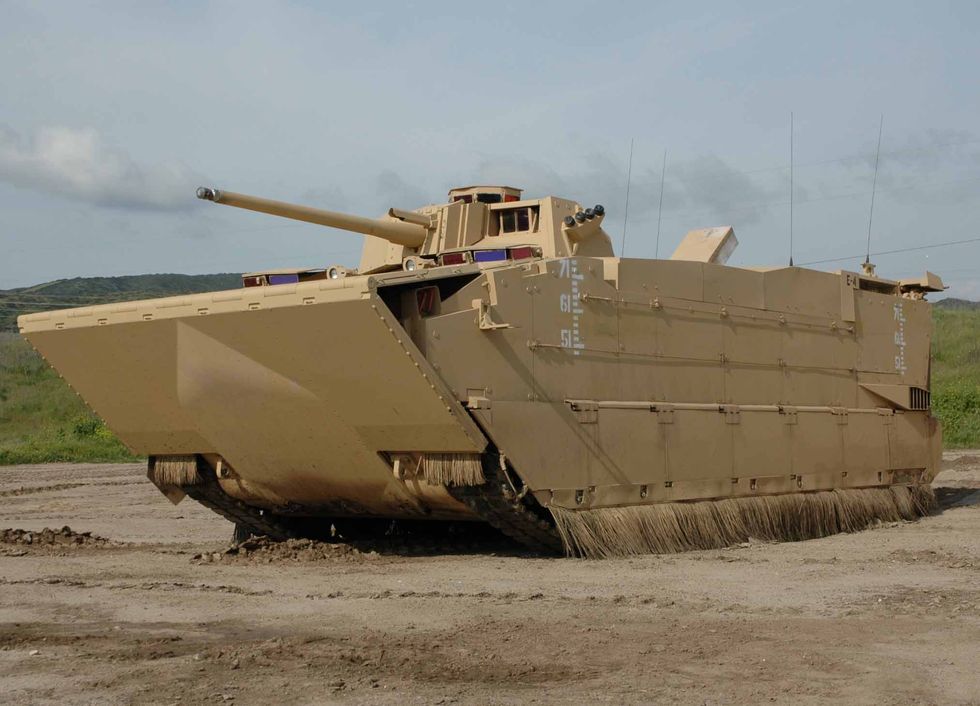 A prototype of the Expeditionary Fighting Vehicle, planned for deployment to the United States Marine Corps before it was cancelled. (USMC photo)
1. Add a few more good men (and women)
The Heritage Foundation's 2018 assessment of American military strength noted that the Marines presently have the equivalent of 24 infantry battalions. But to really handle things, the Marines need at least 30, and possibly as many as 36. More Marines can help meet other resolutions, like increasing the dwell time, but it also can be a deterrent of bad behavior from certain countries and non-state actors.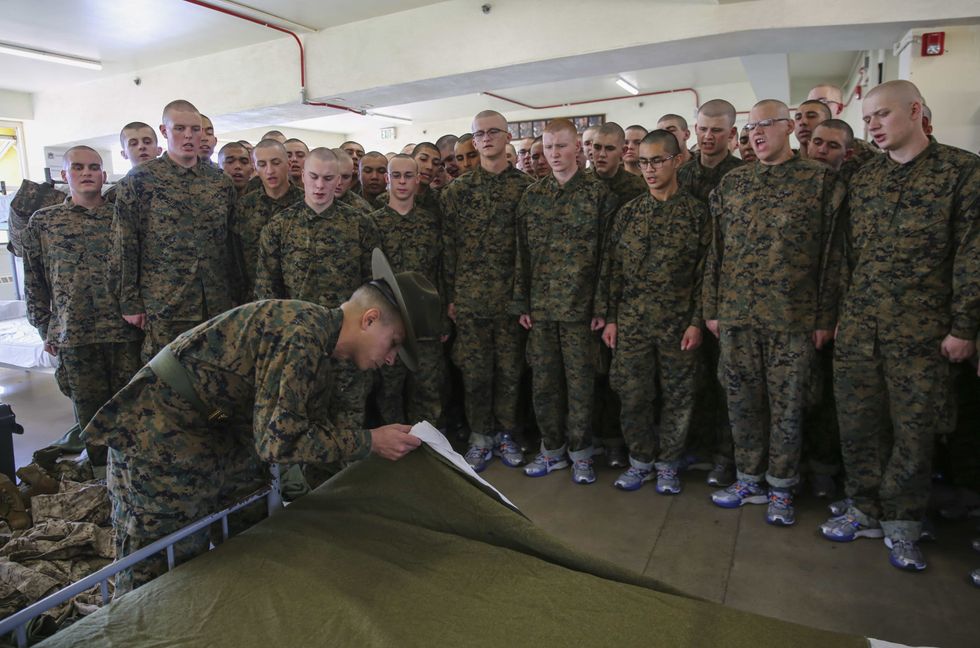 Recruits with Kilo Company, 3rd Recruit Training Battalion, are taught how to properly make their racks during pick up at Marine Corps Recruit Depot San Diego, Jan. 27. Annually, more than 17,000 males recruited from the Western Recruiting Region are trained at MCRD San Diego. (Photo: U.S. Marine Corps Cpl. Angelica Annastas)
What resolutions do you think the Marine Corps should make?