Lists
October 28, 2014 11:00:00 EST
1. Trojan Horse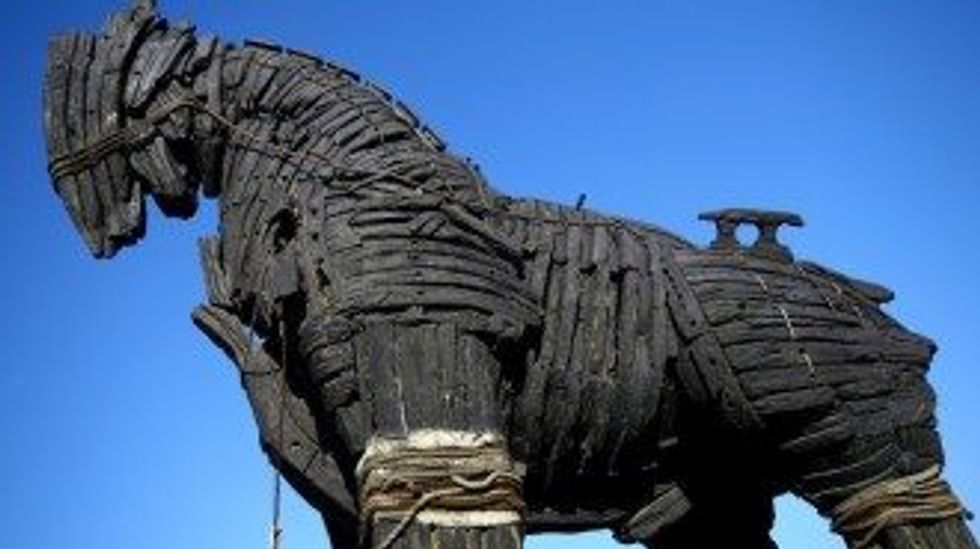 ---
Perhaps one of the earliest examples of a successful commando raid can be found in the 12th century B.C. during the legendary siege of Troy. Though some historians doubt its certainty, both Homer's Illiad and Virgil's Aeneid histories point to a daring operation conducted by a select cadre of up to 30 Greek warriors who sealed themselves into the hollow body of an enormous wooden horse statue.
The symbol of the walled city of Troy, the horse was cunningly offered as a gift to the Trojans as the Greek fleet disembarked for home. Seen as a sign of good luck and an offering to the goddess Athena, King Priam of Troy accepted the gift over the objections of several in his court. That night, the Greek commandos emerged from the horse, opening the gates to the rest of the Greek army that clandestinely returned to shore and sacked the city.
Whether its truth or myth, the Greek raid of Troy using subterfuge and disguise still lives on as one of the most cunning and dangerous special operations raids of all time.
2. Assault on Eben-Emael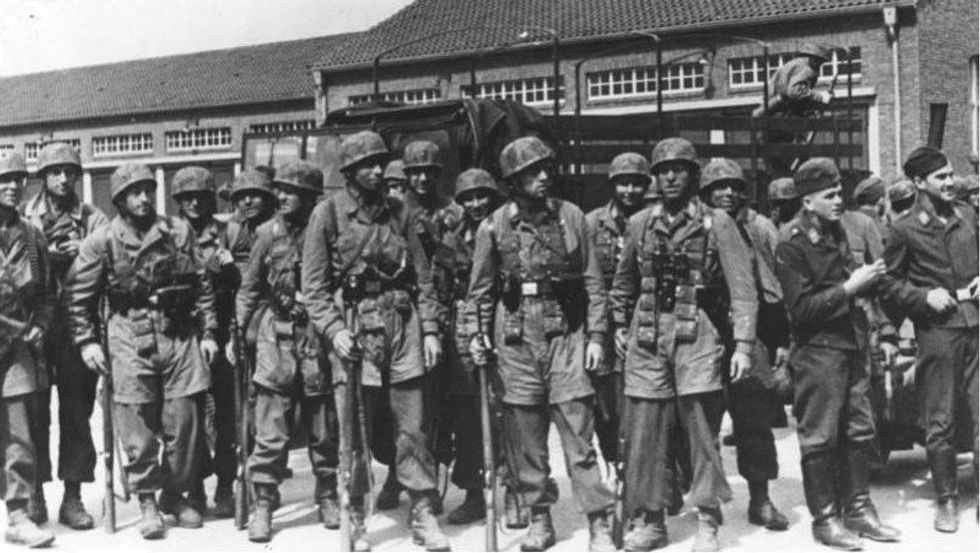 Painting of Congressman Benjamin Tallmadge by Ezra Ames.
While not a specific raid per se, the combined operations of Maj. Benjamin Tallmadge and his troop of 2nd Continental Light Dragoons caused mischief and mayhem among British troops during the American Revolution, raiding Redcoat convoys, burning supplies and even running an espionage ring in the Northeast.
In one famous operation, Tallmadge and his Dragoons rowed across Long Island sound, hiked 20 miles inland and assaulted the British fort at Manor St. George in New York. The colonial commandos killed two British troops and quickly subdued the fort in the dead of night in November 1780. Tallmadge and his Dragoons are also famous for holding off attempts by British commandos to assault Gen. George Washington and his staff, serving as Washington's personal body guard.
Tallmadge also played a pivotal role in unmasking the treachery of Benedict Arnold and his spy ring.
The role of Tallmadge's 2nd Continental Light Dragoons is noteworthy because at the time such special operations and covert assaults were frowned upon by many traditional military officers, and it is seen as a testament to Washington's strategic thinking that he allowed Tallmadge and his patriot commandos to operate as they did.
Christian Lowe is the former managing editor of Military.com. He's currently the online content director at the Grand View Media Group.