Lists
October 22, 2014 16:47:24 EST
A picture is worth a thousand words, as they say, so here are 10,000 words (um, 10 pictures) from DoD and The Blaze that capture a wide range of what the military experience is all about:
---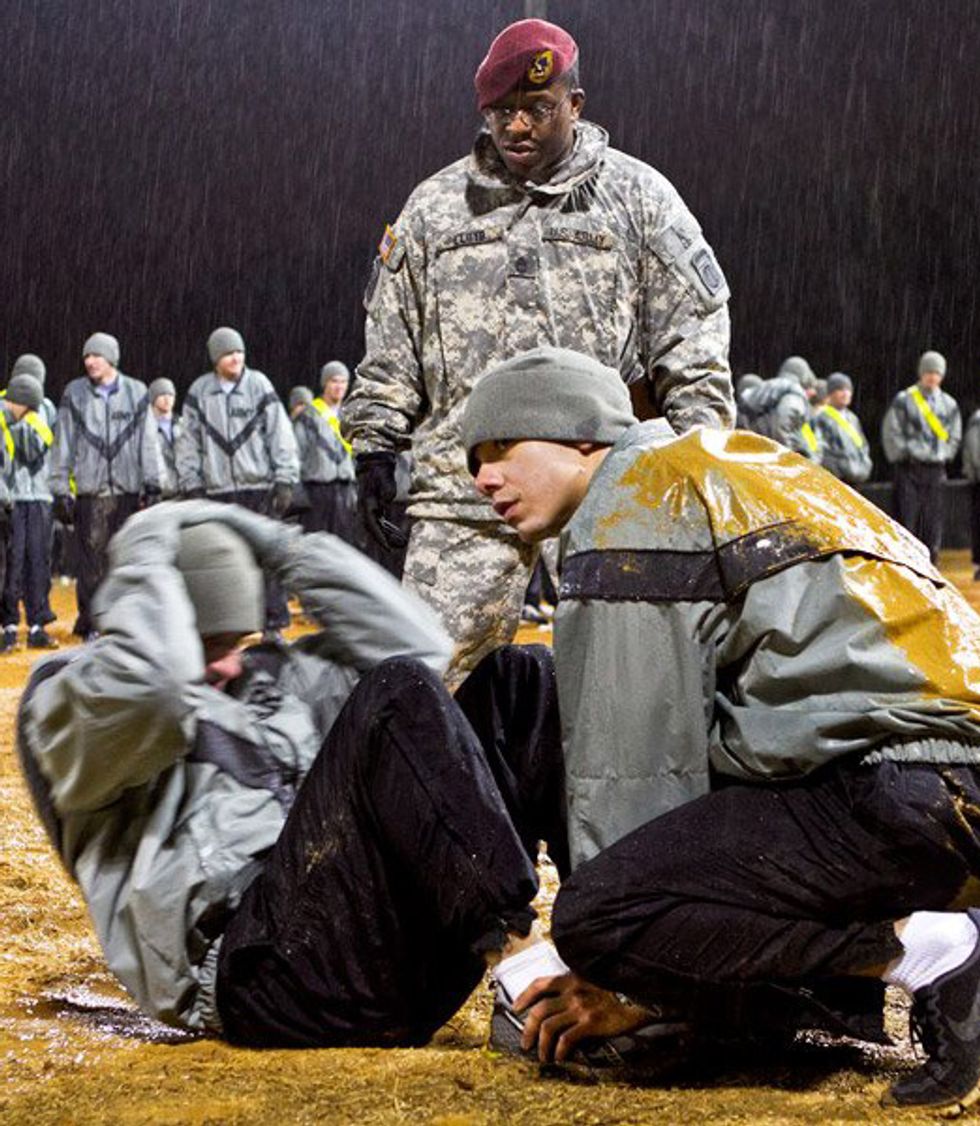 Sgt. 1st Class Eric Lloyd, grades the sit-up event of an Army Physical Fitness Test during early-morning rain at Fort Bragg, N.C.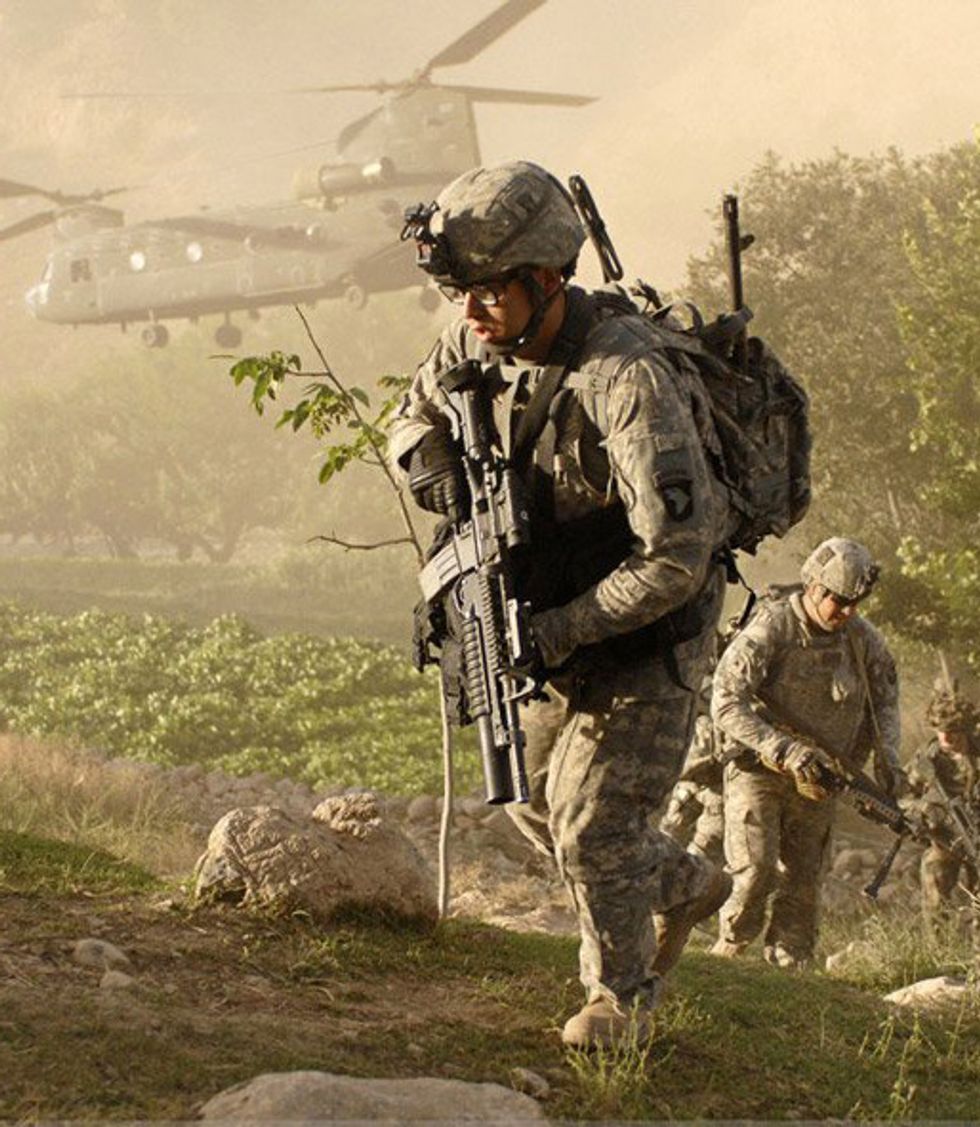 Air assault. Company A, 101st Division Special Troop Battalion Jowlzak Valley, Parwan province.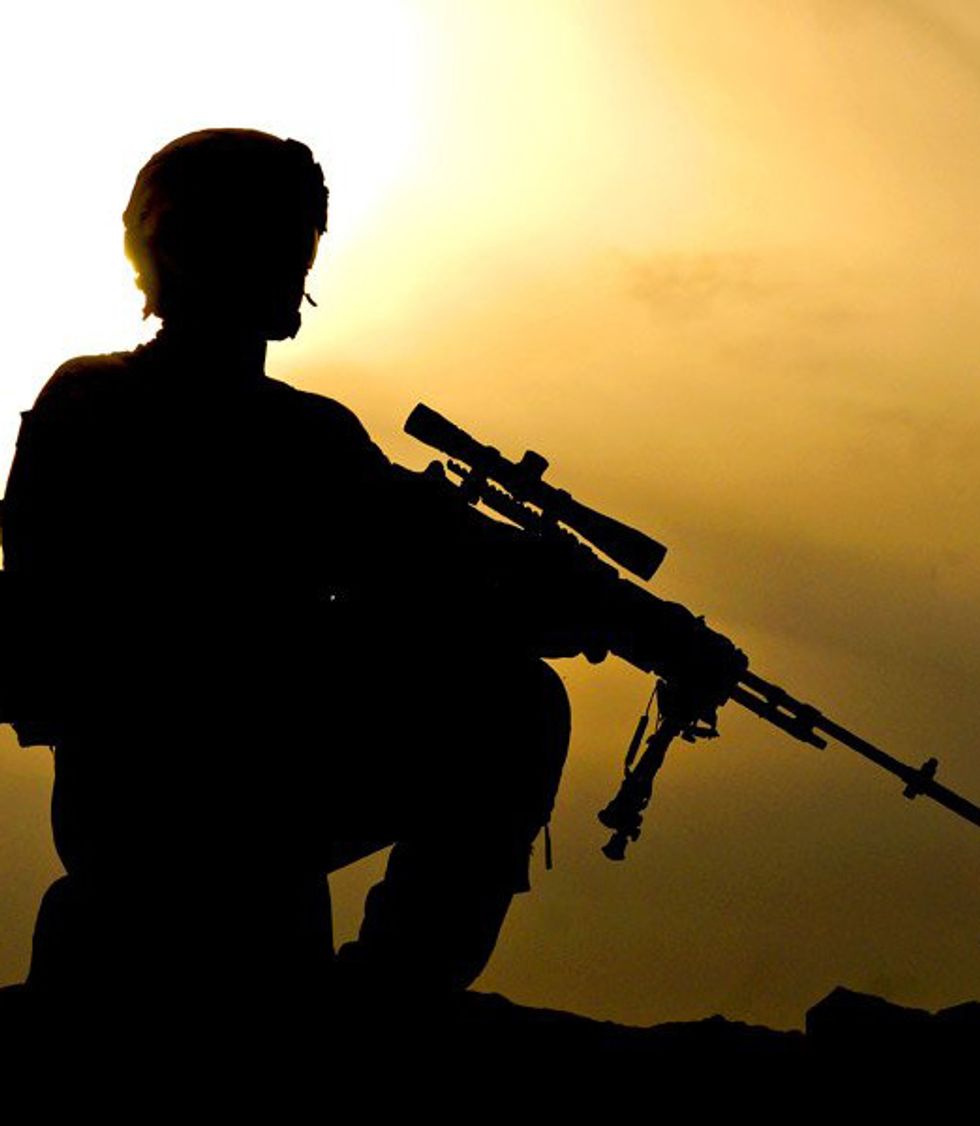 Pfc. Kevin March kneels atop a cliff overlooking the Arghandab River Valley as he pulls security for his squad.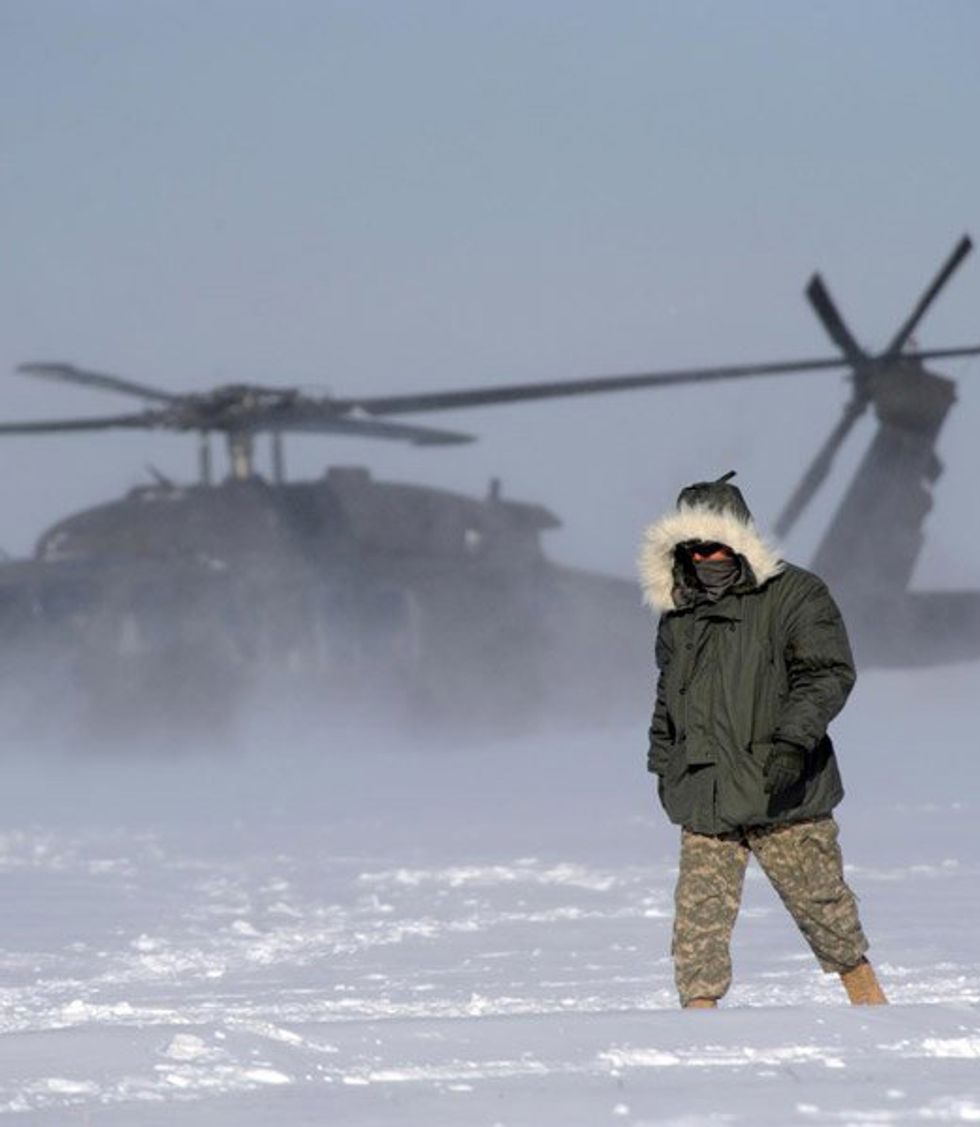 Medical evacuation training in harsh weather conditions at Muscatatuck Urban Training Center in Butlerville, Ind.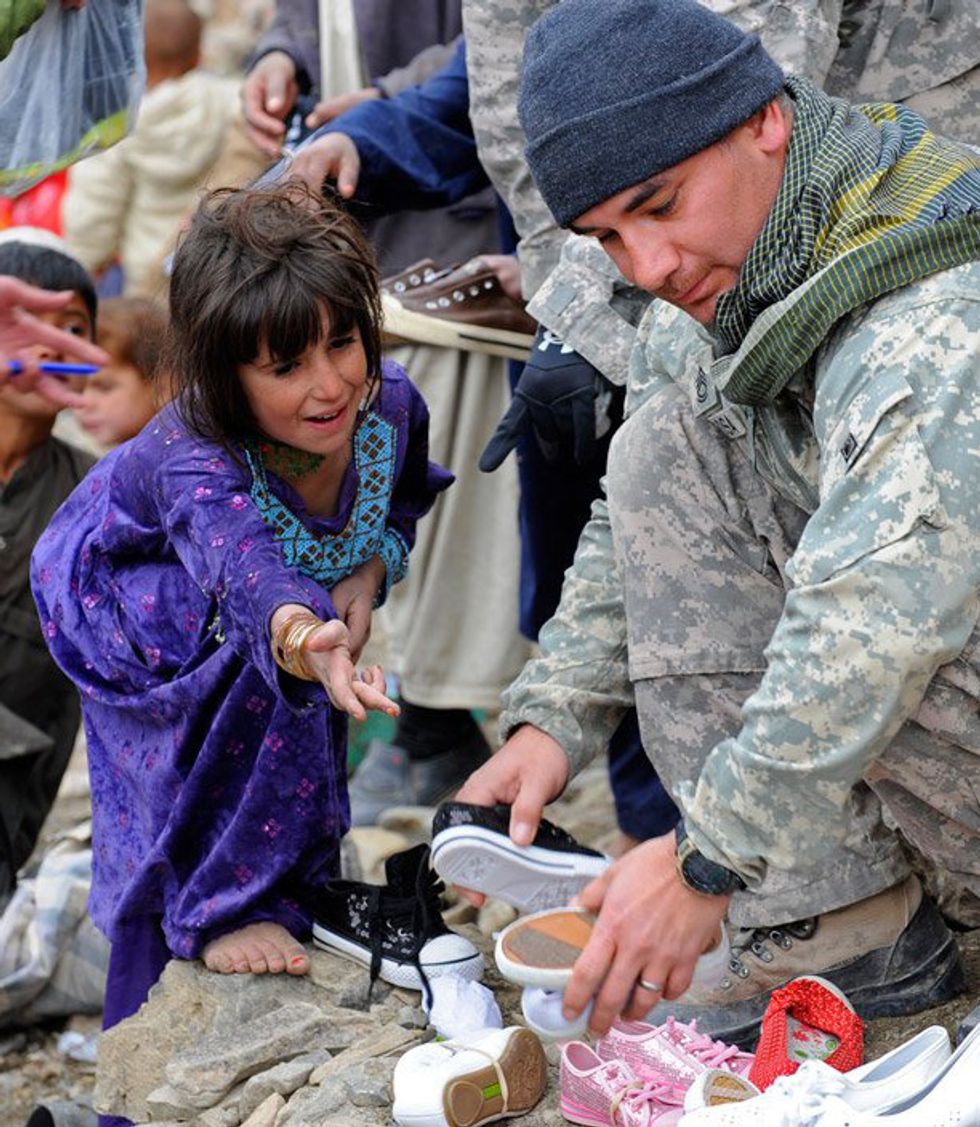 US Troops help distribute winter supplies in Safidar Village, Afghanistan.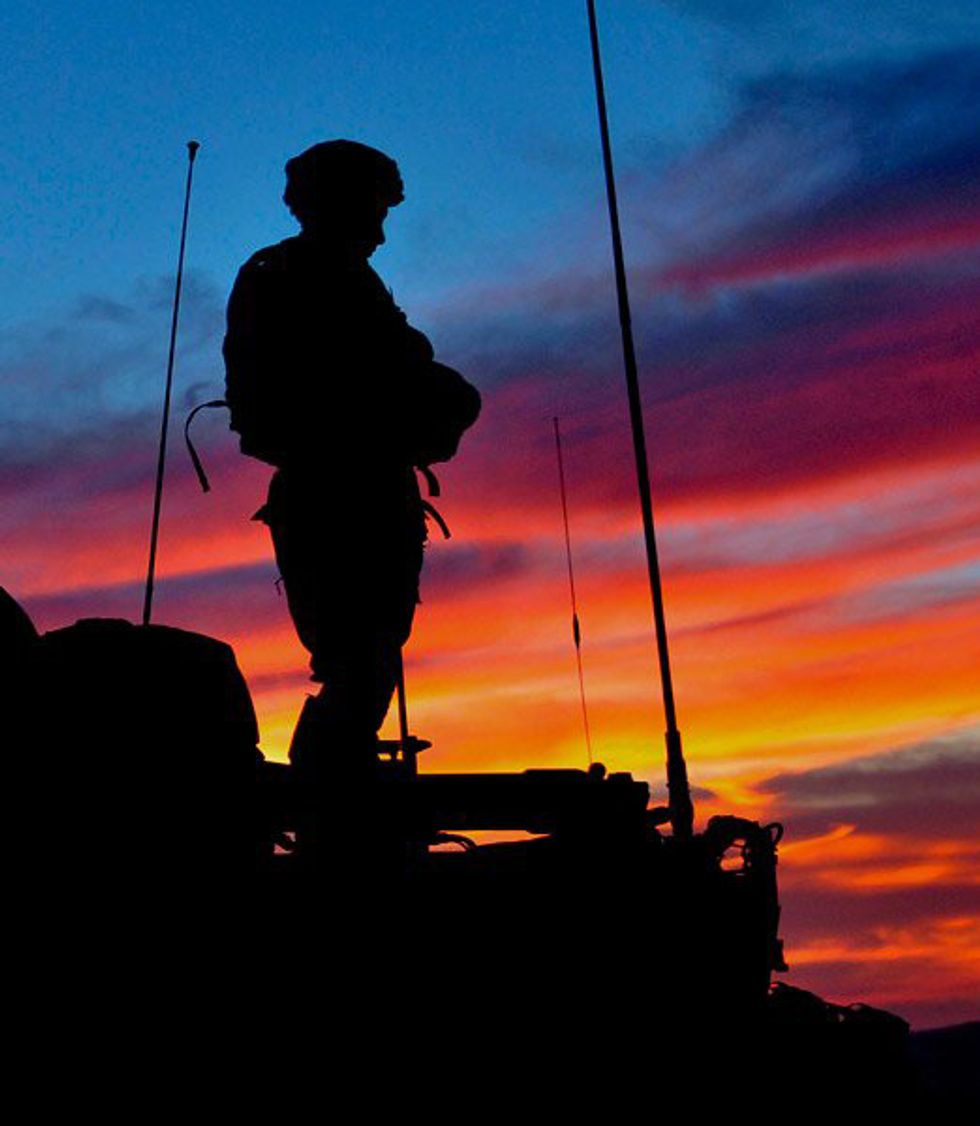 Enjoying the sunset after a long day of conducting fire missions at the National Training Center, Fort Irwin, California.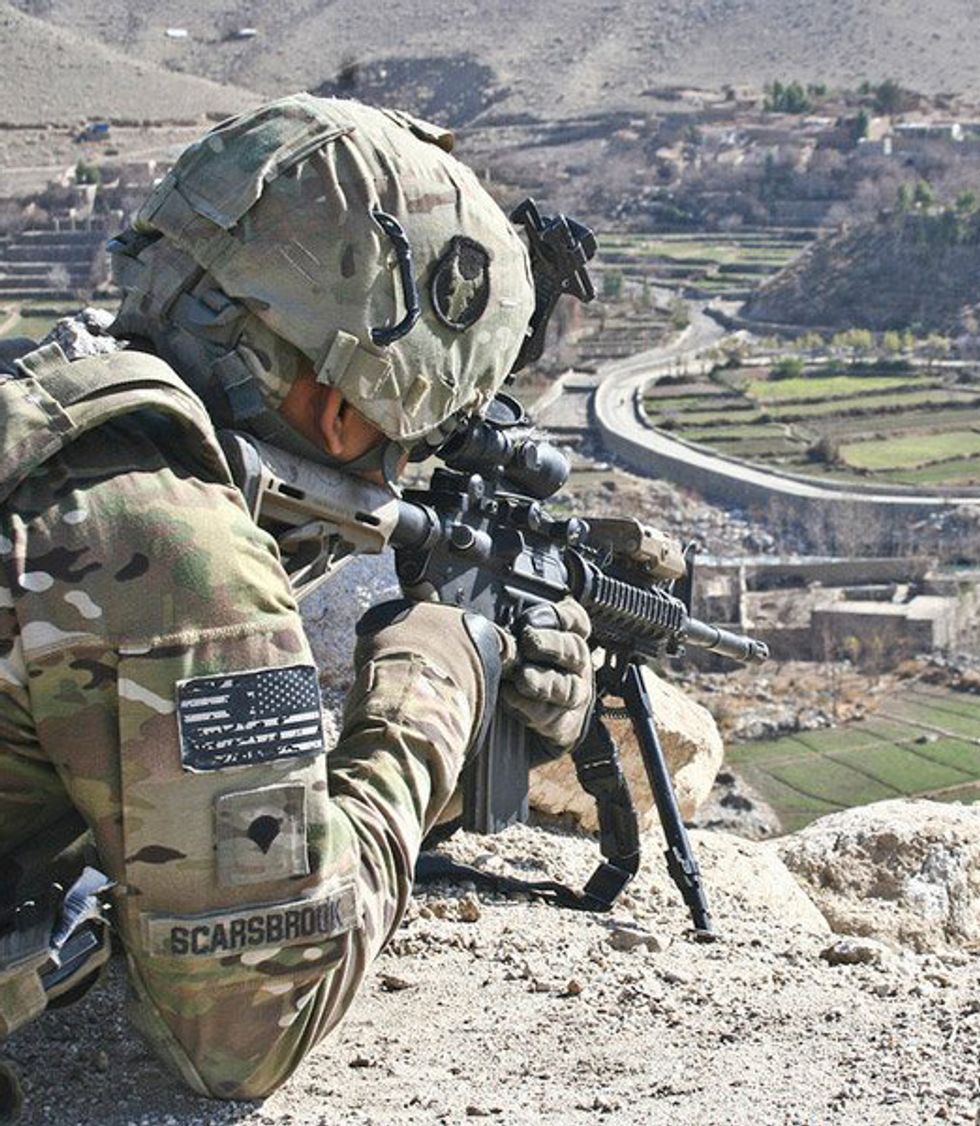 An infantryman with Company C, 1st Battalion, 133rd Infantry Regiment, Task Force Ironman, from Iowa Falls, Iowa, looks down on a spot in Tupac, Afghanistan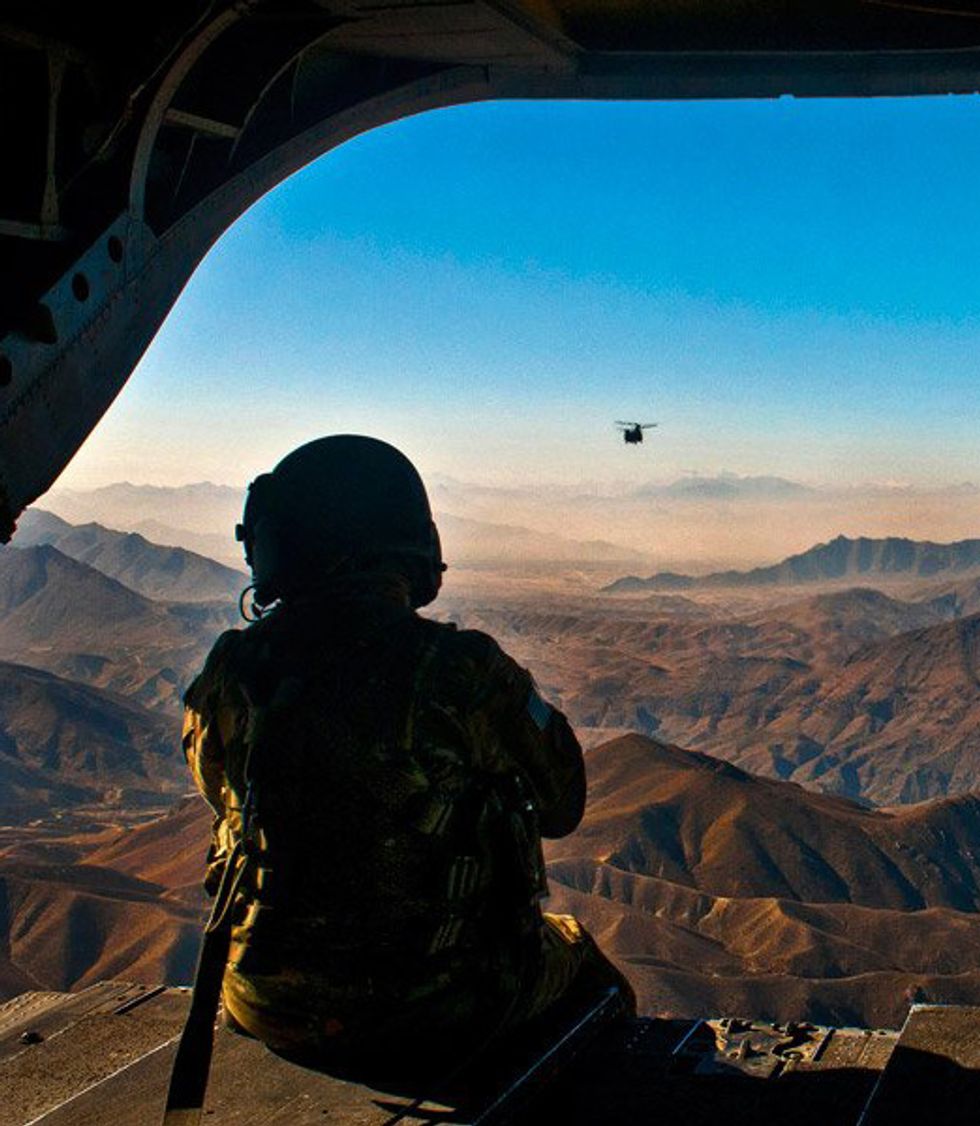 CH-47D Chinook helicopter flying from Kabul to Jalalabad, Afghanistan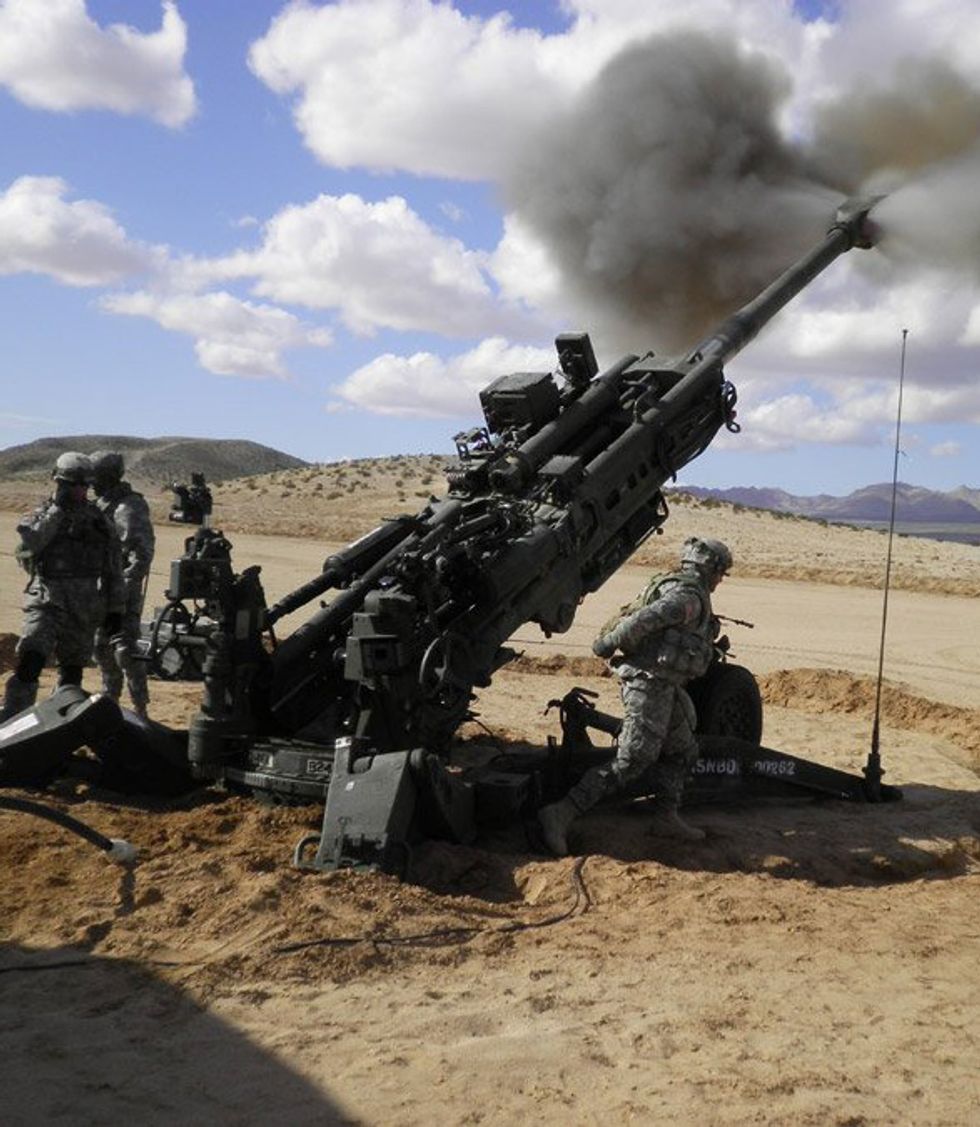 25th Infantry Division, currently deployed to the U.S. Army's National Training Center in Fort Irwin, Calif., fire the M777 A2 Howitzer.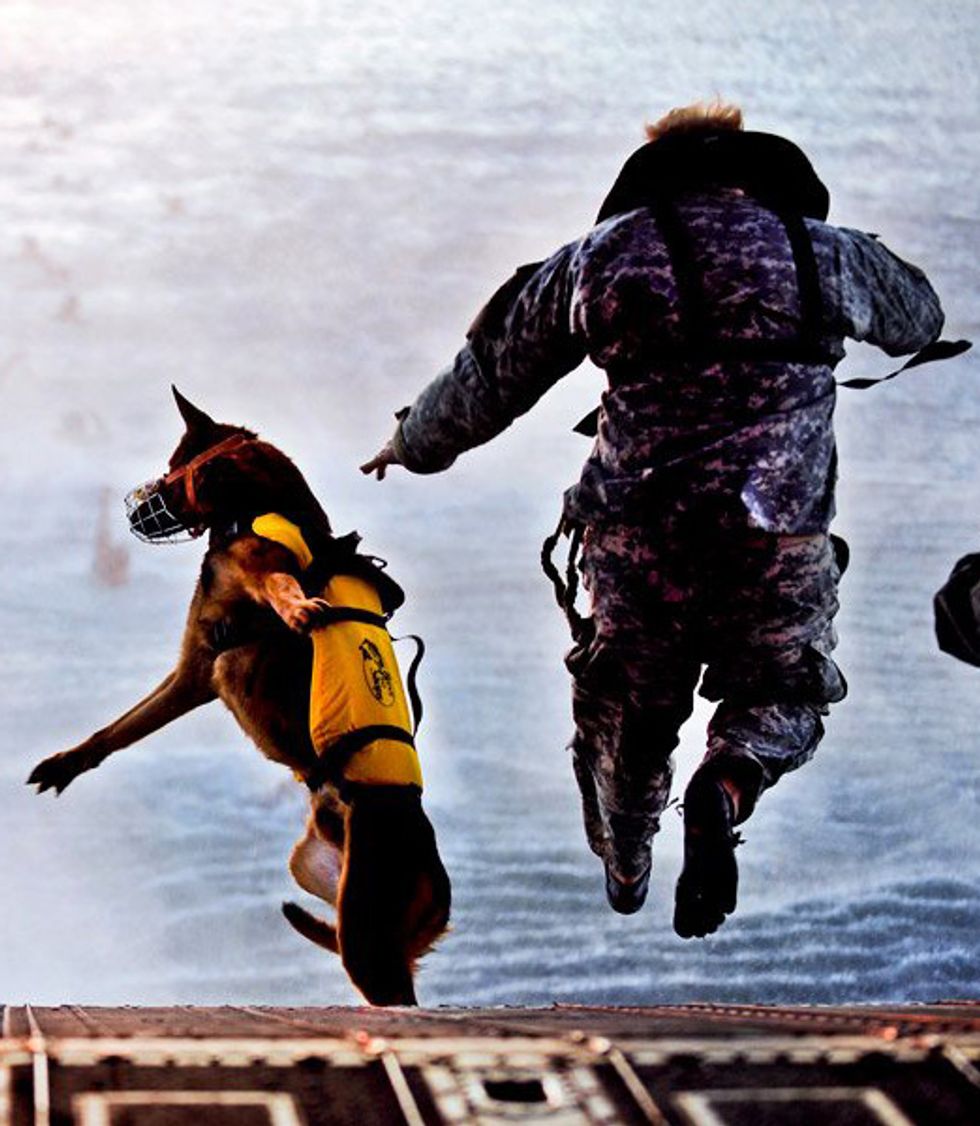 A Soldier and his military working dog jump off the ramp of a CH-47 Chinook helicopter from the 160th Special Operations Aviation Regiment during water training over the Gulf of Mexico.