Lists
June 13, 2015 04:00:27 EST
The military has very talented photographers in its ranks, and they constantly attempt to capture what life as a service member is like during training and at war. This is the best of what they shot this week:
---
AIR FORCE:
A security forces Airman secures the outside of a hardened facility after neutralizing the opposing force during a combat training course on Ramstein Air Base, Germany.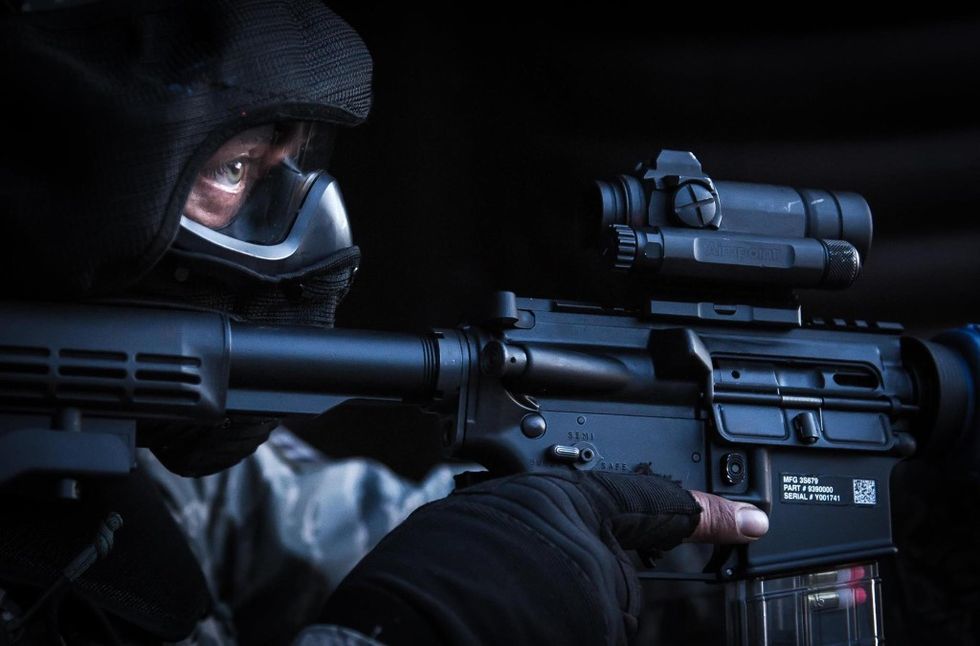 Photo: Tech. Sgt. Ryan Crane/USAF
Capt. Alexander Goldfein, Thunderbird 3, and Maj. Jason Curtis, Thunderbird 5, fly above the U.S. Air Force Academy grounds in Colorado Springs.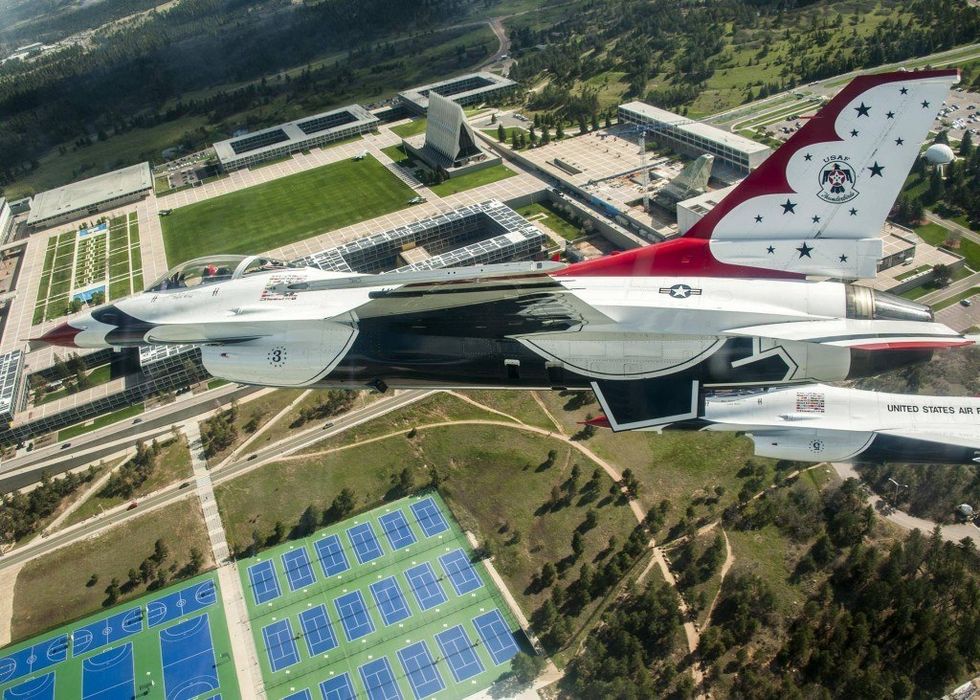 Photo: Senior Airman Jason Couillard/USAF
NAVY:
Sailors assist Marines from the 31st Marine Expeditionary Unit (MEU) operating combat rubber raiding craft as they approach the well deck of the amphibious transport dock ship USS Green Bay (LPD 20).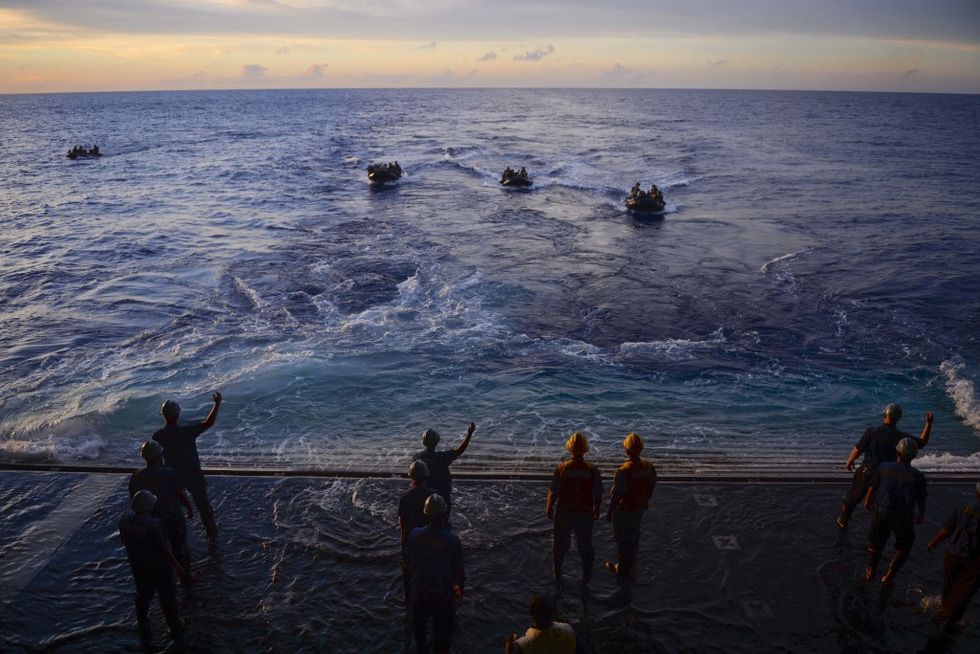 Photo: Mass Communication Specialist 3rd Class Derek A. Harkins/USN
Boatswain's Mate 3rd Class Devorris Harris mans the bridge helm while transiting out of Victoria Harbor aboard Wasp-class amphibious assault ship USS Essex (LHD 2).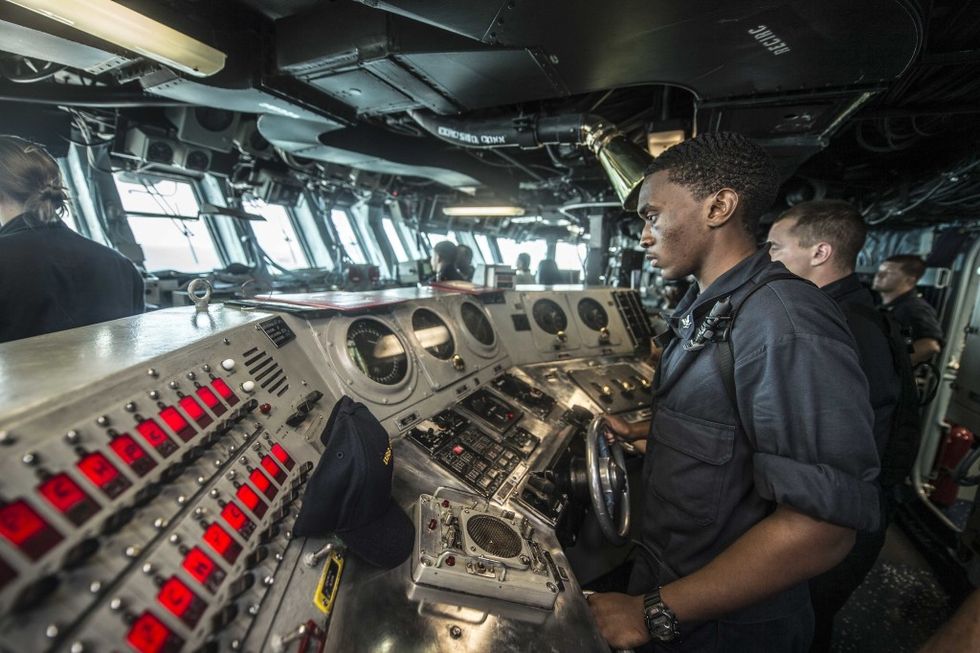 Mass Communications Specialist 3rd Class Bradley J. Gee/USN
ARMY:
An Army chaplain candidate in the Basic Officer Leaders Course and his assistant negotiate the day infiltration course at Fort Jackson, S.C.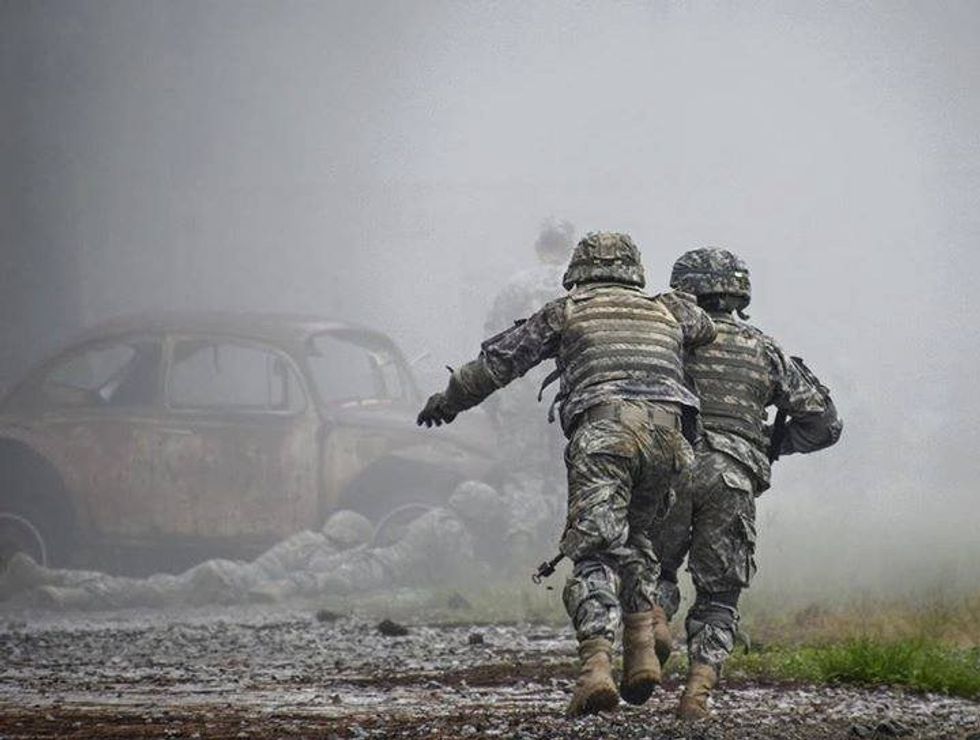 James Williams/US Army
A Soldier, assigned to 1st Brigade, 1st Armored Division, fires a M136 AT4 during Decisive Action Rotation 15-08 at the National Training Center, Fort Irwin, Calif.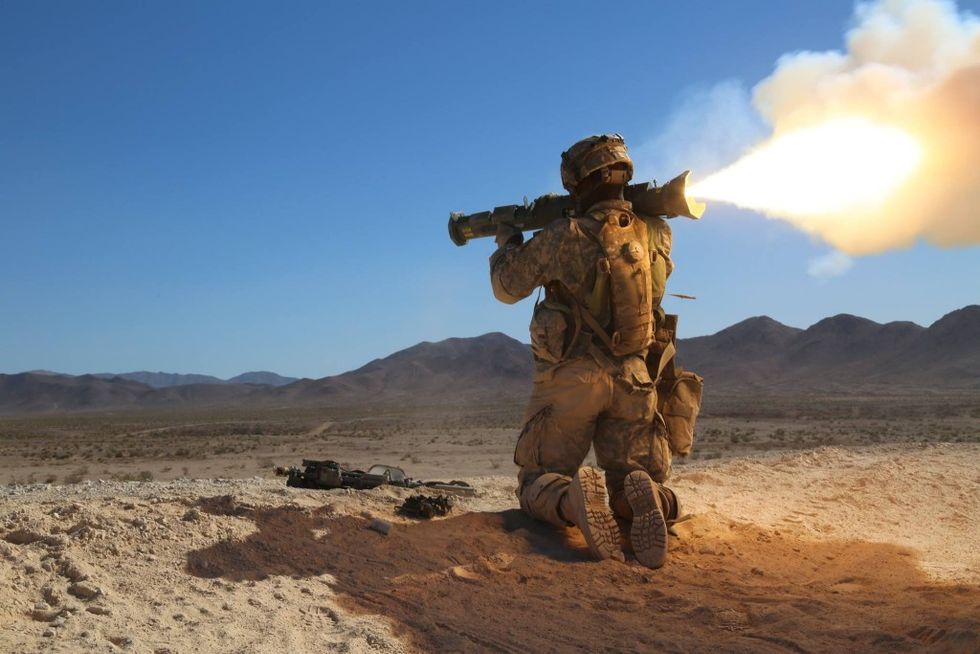 Photo: Spc. Michelle U. Blesam/US Army
MARINE CORPS:
Knock, Knock. Marines attached to 1st Battalion, 3rd Marine Regiment, "The Lava Dogs," stack up for door breaching with a water charge at Lava Viper aboard Pohakuloa Training Area, Hawaii.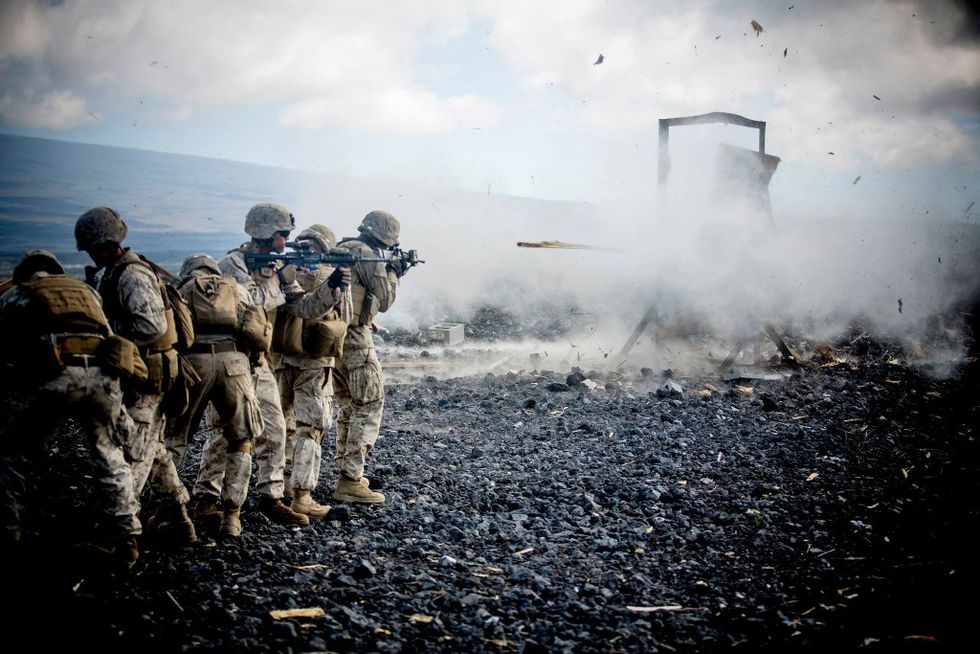 Photo: Cpl. Ricky S. Gomez/USMC
Night Crew. U.S. Marines with Marine Medium Tiltrotor Squadron 161 (Reinforced), 15th Marine Expeditionary Unit, perform post-flight maintenance on an AH-1Z Viper aboard the USS Anchorage (LPD 23) in the Philippine Sea.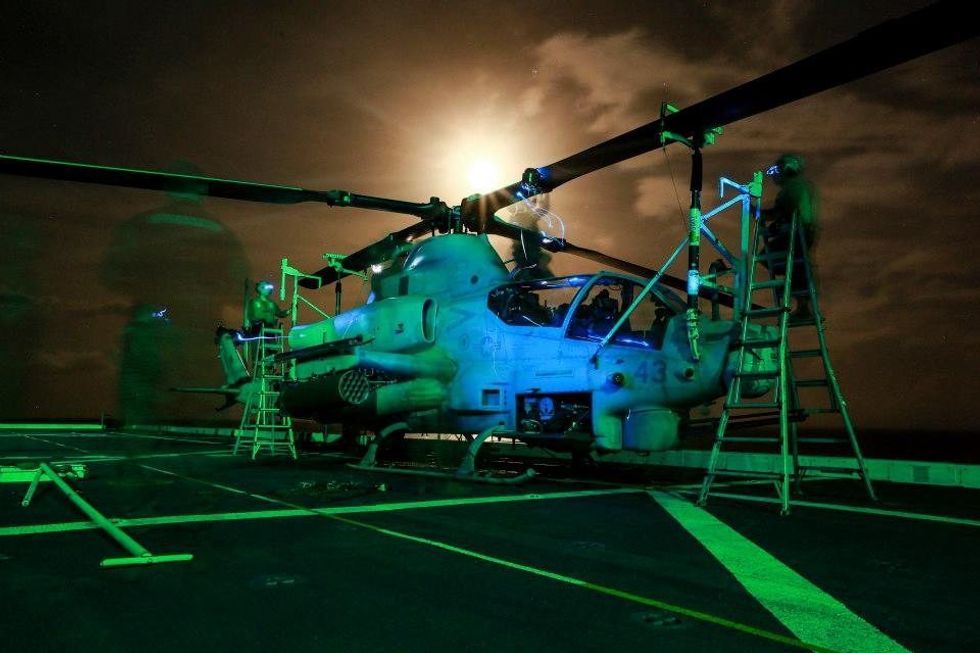 Photo: Sgt. Jamean Berry/USMC
COAST GUARD:
The Coast Guard Cutter Eagle sails into Norfolk, Va., as part of Norfolk Harborfest 2015. The Eagle is a 295-foot barque sailing vessel and the only operational commissioned sailing vessel in the U.S. military.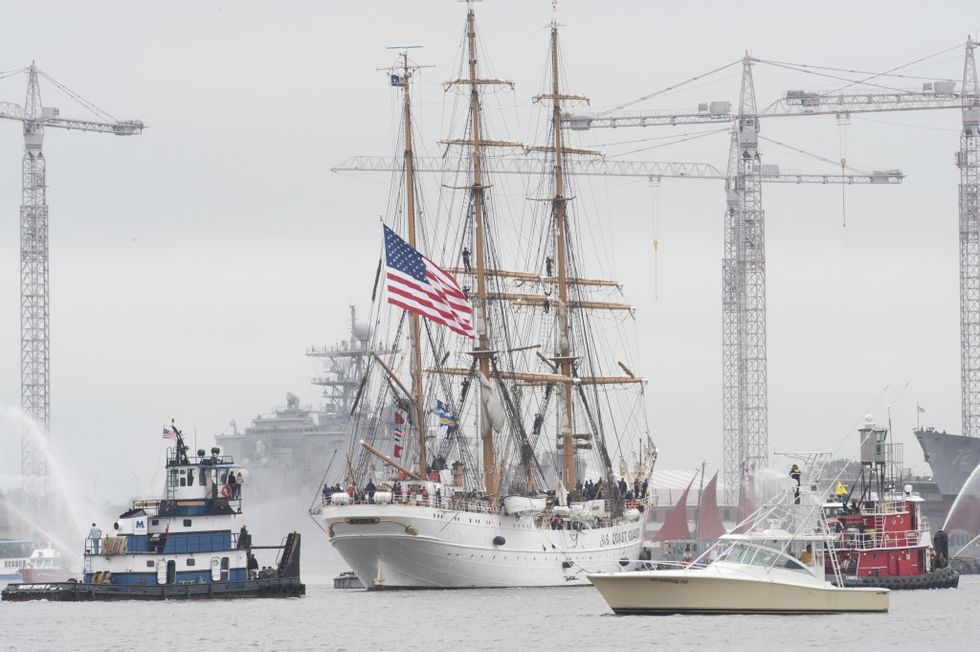 Photo: Petty Officer 3rd Class David Weydert/USCG
A Coast Guard crewman stands at the ready on a 25-foot Response Boat – Small while watches the USS Chosin, a Ticonderoga-class guided-missile cruiser homeported in Pearl Harbor, Hawaii, as it arrives for the Portland, Ore., annual Rose Festival.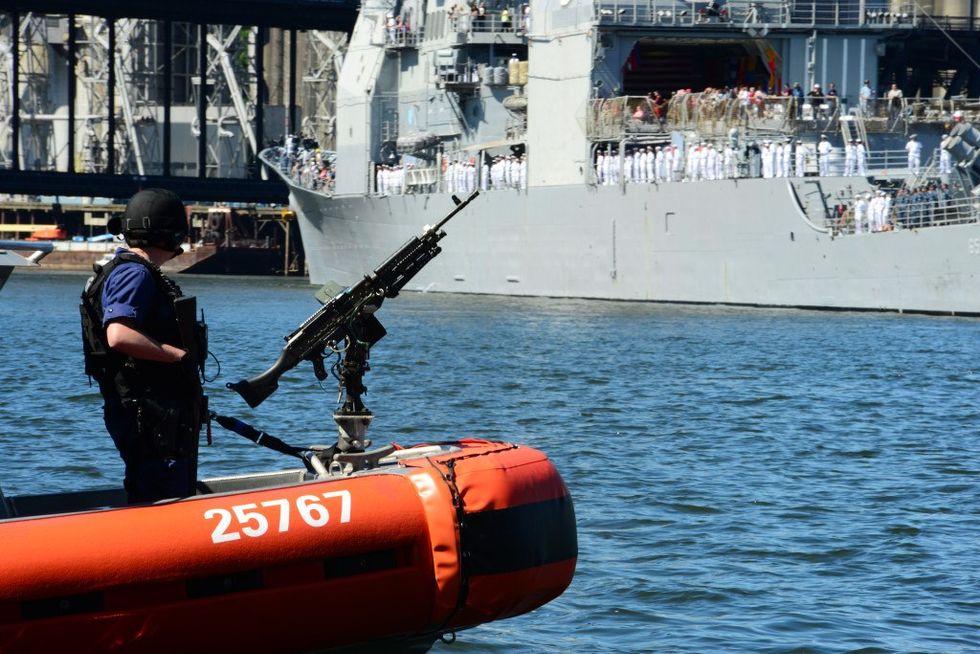 Photo: Chief Petty Officer David Mosley/USCG
OR: Watch the 18 greatest fighter aircraft of all time:
[jwplatform nO7lJLka]