Military Life
February 12, 2018 14:17:24 EST
Military working dogs hold a special place in the hearts of the troops who work with them. In a practical sense, they're treated with the same honor and respect as any other troop.
---
They have a ceremony when they receive awards and are buried with military honors. They hold a rank, and as tradition dictates, one higher than their handler. It's a tongue-in-cheek custom to ensure the handler treats them properly while giving the working dog some leeway to be a dog if they ever disobey an order.
They have very specific skills tailored to each mission. The role of a MWD can range from a mercy dog, assisting in locating wounded on the front lines, military police K-9s sniffing out narcotics, and EOD dogs, sniffing out explosives. Even fighting dogs join troops on raids, scouting missions, and as sentries in guard posts.
These dogs are comrades, allies, battle-buddies, and  – of course –friends.
13. Cpl. Chesty XIV is the current mascot of the U.S. Marine Corps. He is also far more disciplined than nearly every Lance Cpl. in your unit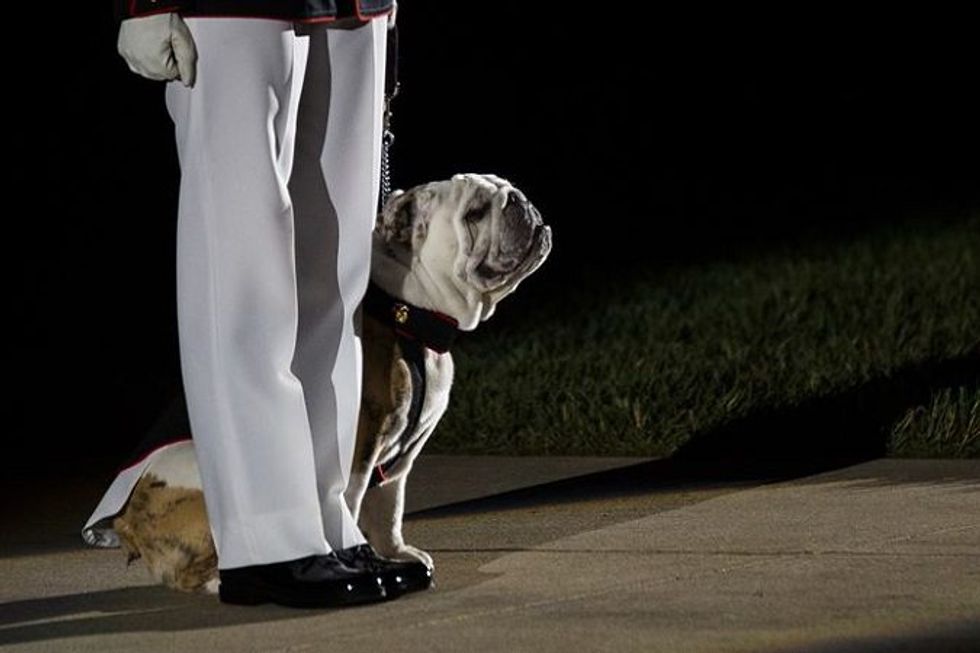 (U.S. Marine Corps photo by Cpl. Dan Hosack)
12. Sgt. Maj. Fosco was the first MWD to complete an airborne jump while being held by his handler, 1st Sgt. Chris Lalonde.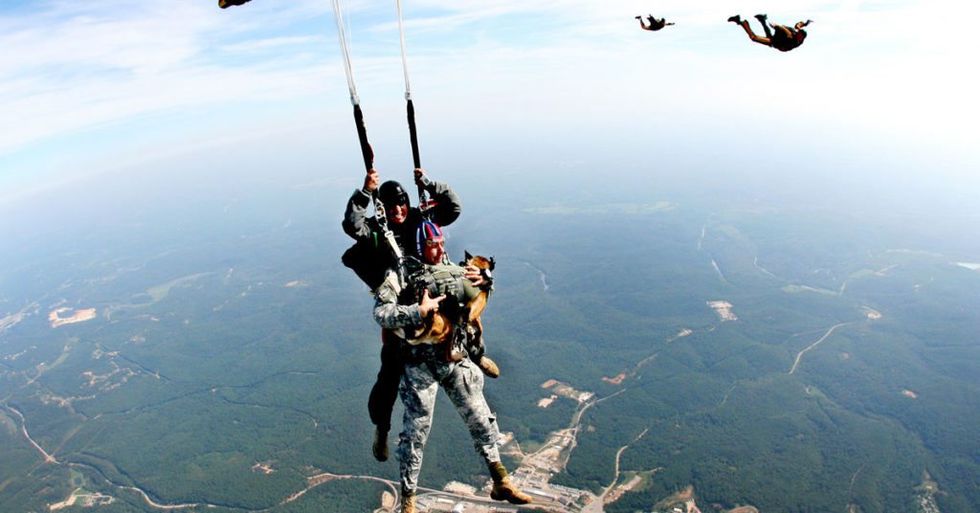 Don't let this dog out-airborne you, leg. (U.S. Army photo by Sgt. Vince Vander Maarel)
11. Selection and training of MWDs starts the moment they're born. The more energetic the puppy, the more willing they are to learn.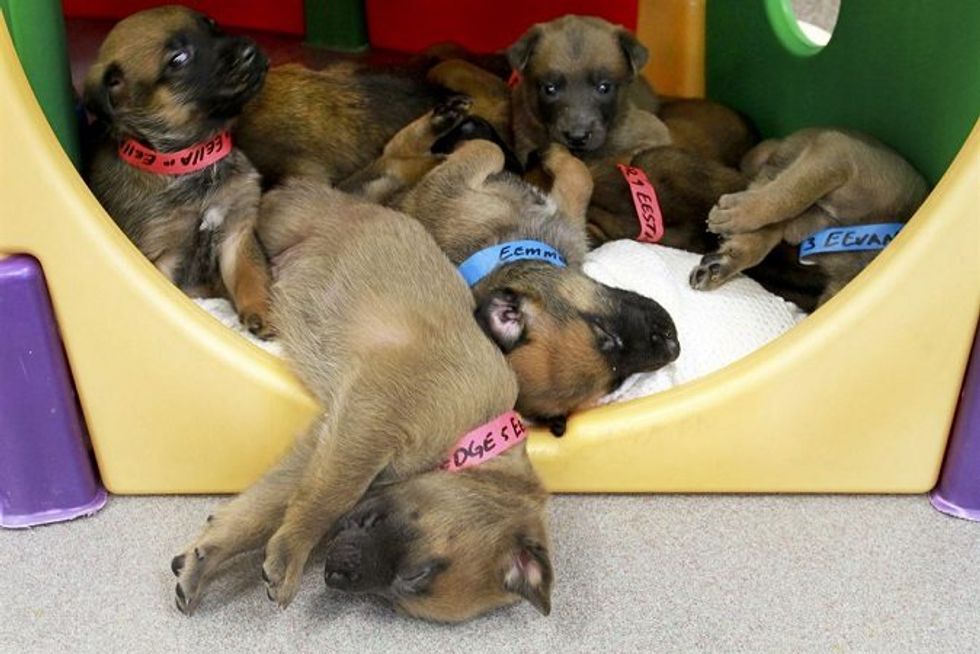 (DOD photo by Linda Hosek)
10. The training process is a rough 93-day program but positive reinforcement is the key.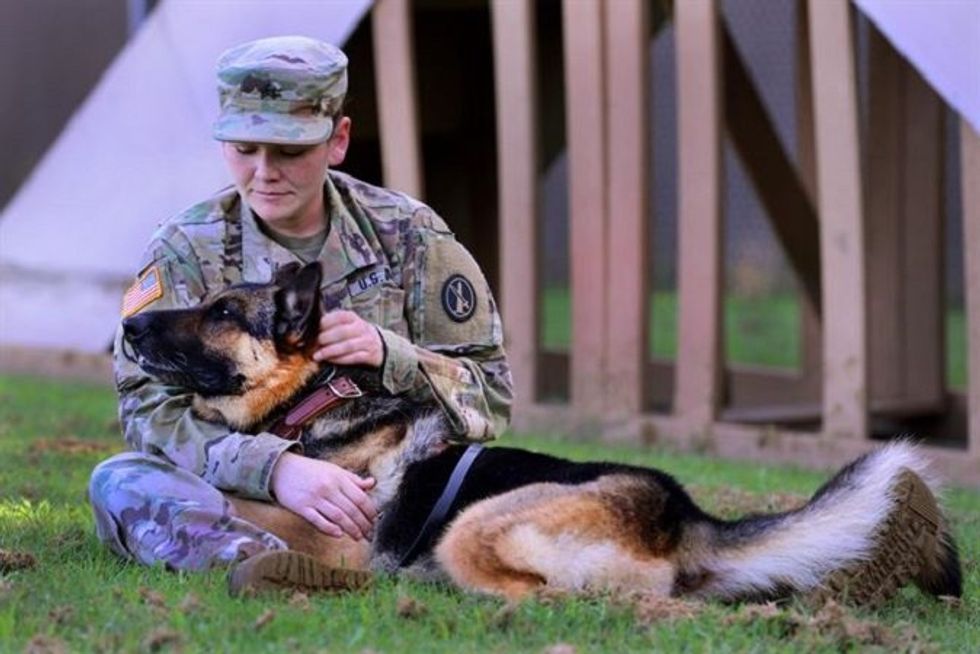 (DoD photo by Sebastian "Bill" Sciotti Jr. )
9. As with human troops, nothing can prepare you for a deployment.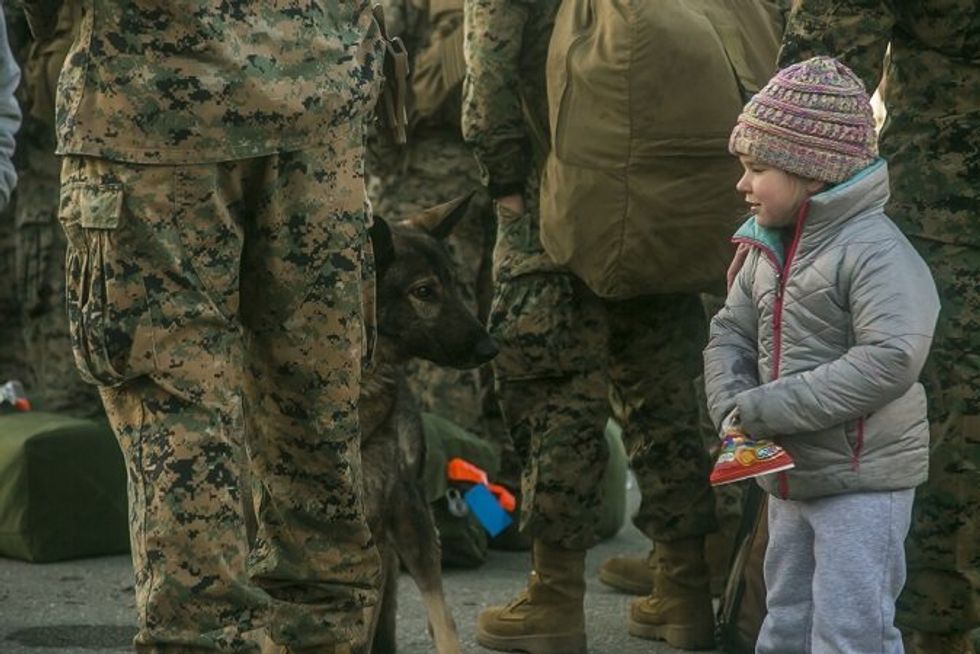 (Photo by Staff Sgt. Dengrier Baez)
8. Many statues and memorials have been dedicated to the commitment and loyalty of the Military Working Dogs.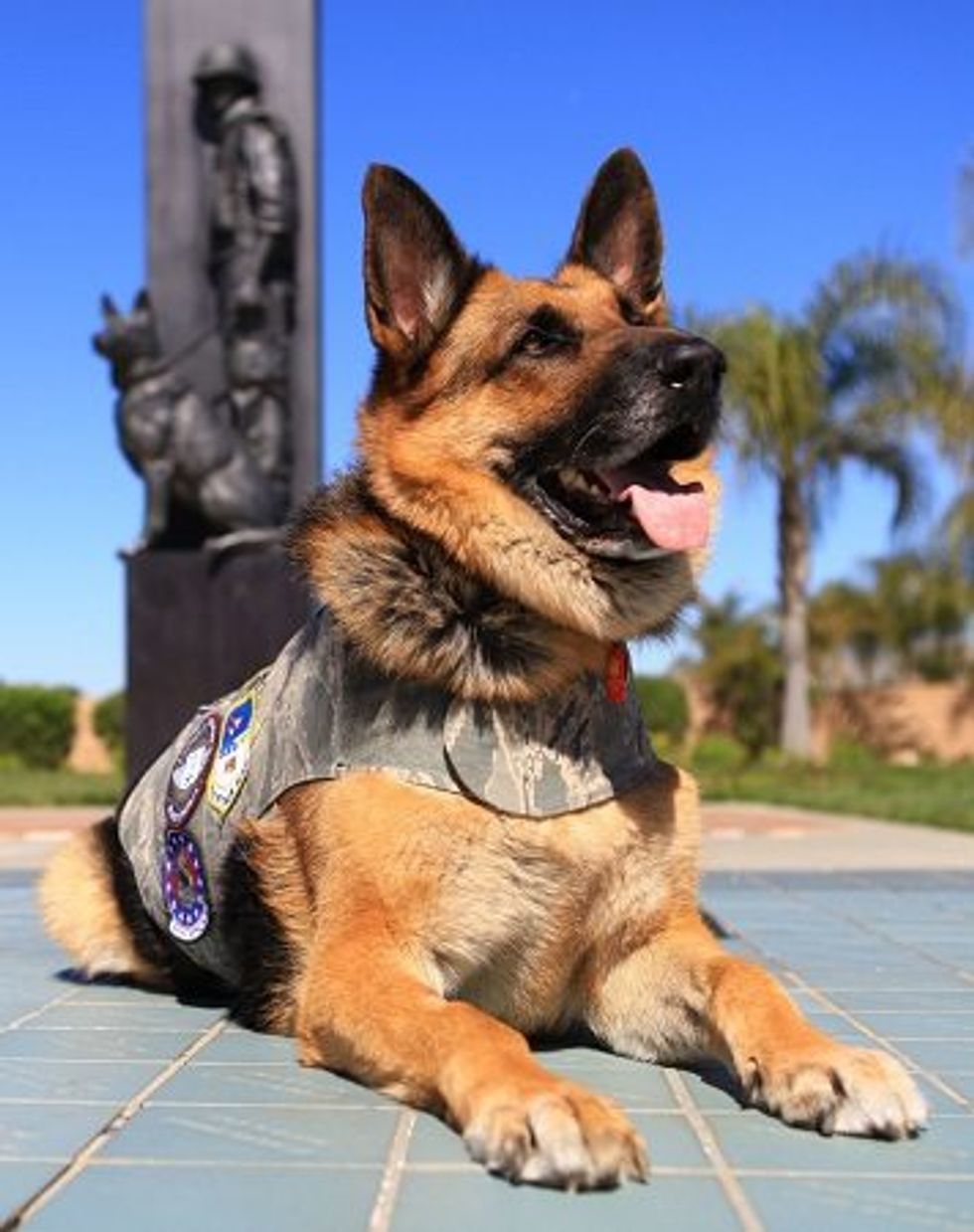 (Air National Guard photo by Airman 1st Class Crystal Housman)
7. Aeromedical personnel need to learn the basics of veterinary care in case they get the call to evacuate a wounded MWD.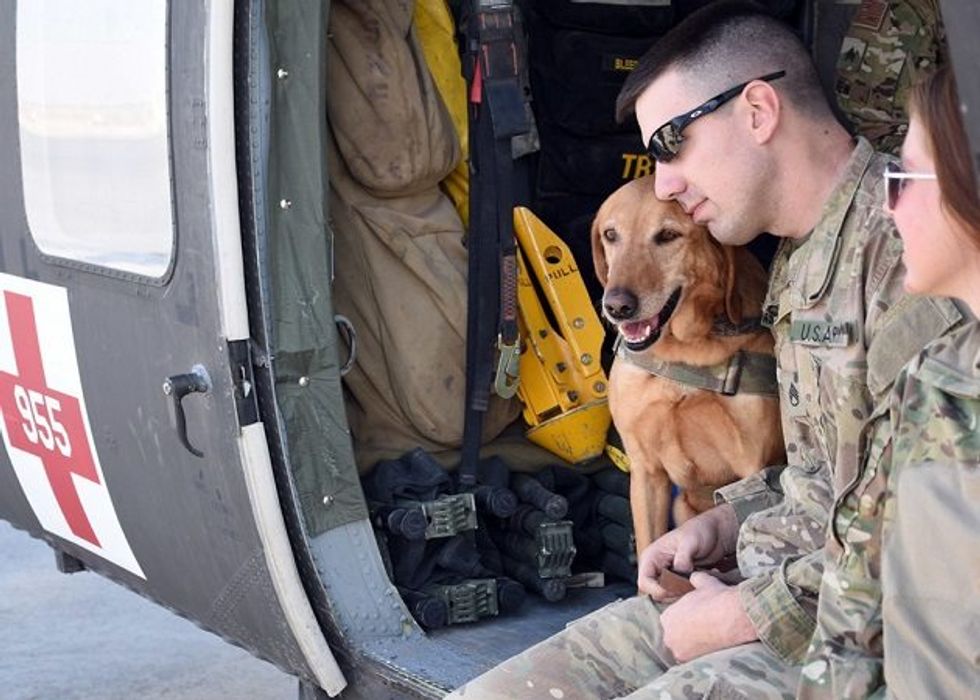 (U.S. Army National Guard photo by Capt. Jessica Donnelly, Task Force Marauder)
6. MWDs never complain about spending time with their handlers, even if that means they have to train.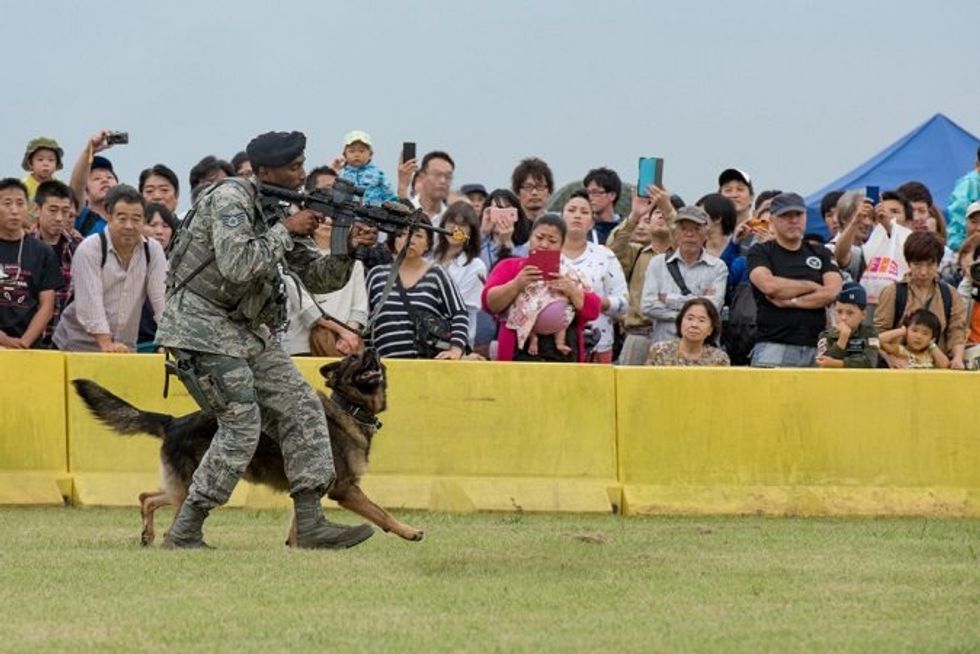 (U.S. Air Force photo by Machiko Arita)
5. Did you know that tennis balls are a key item in the detection of explosives?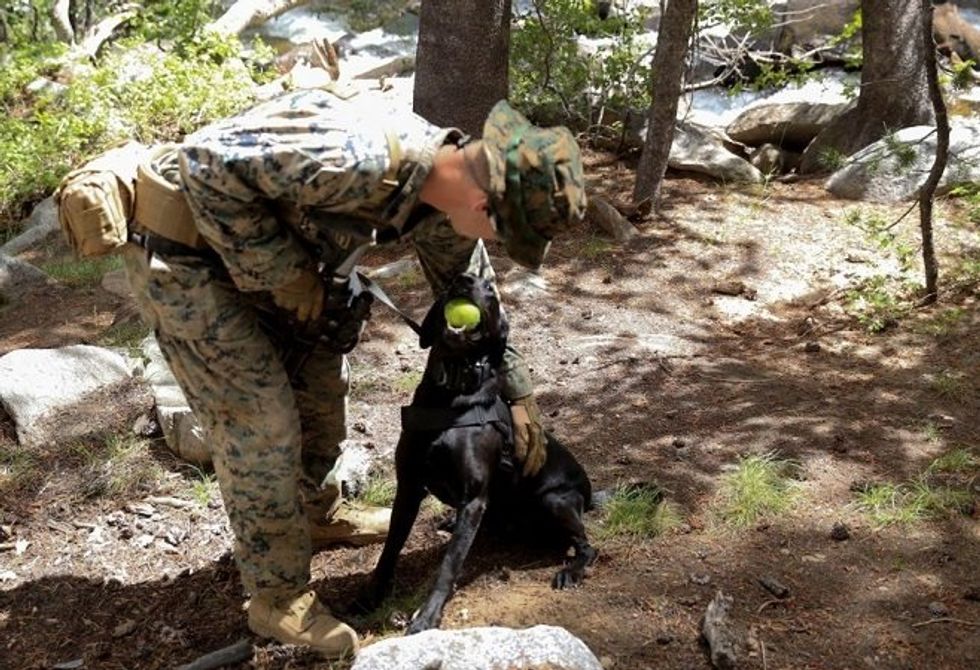 (U.S. Marine Corps Photo by Lance Cpl. Gloria Lepko.)
4. MWDs are the only troops who are 110% willing to train constantly and at all times of the day.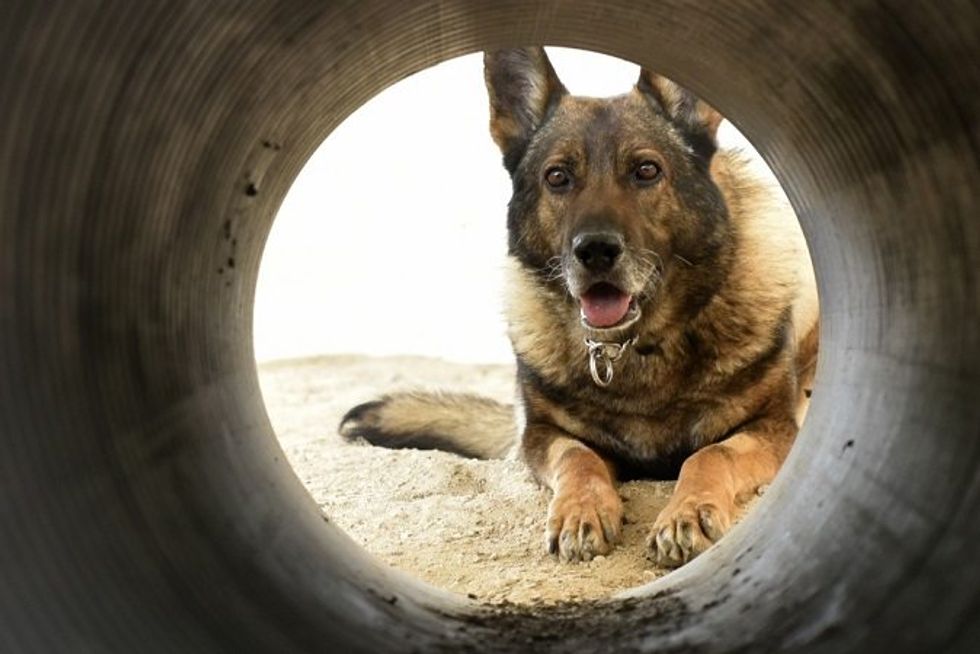 (U.S. Air Force photo by Senior Airman Ramon A. Adelan)
3. When they call us "Dogfaced Soldiers," this isn't what they had in mind.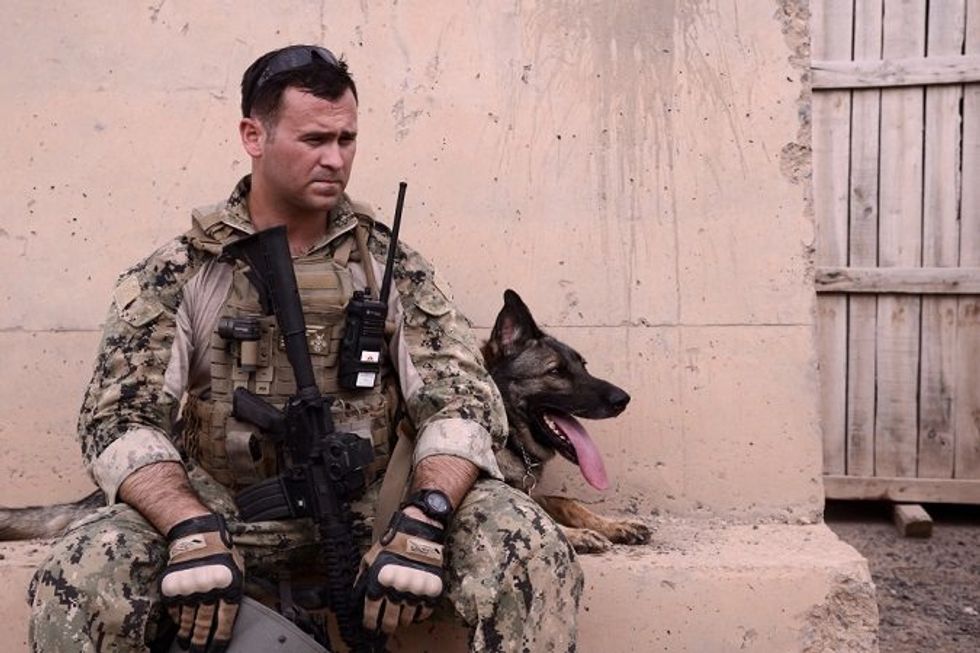 (U.S. Air Force Photo by Staff Sgt. Lindsay Cryer)
2. As a handler, it is your solemn duty to love and care for your dog. If they want to play, well, technically, they outrank you.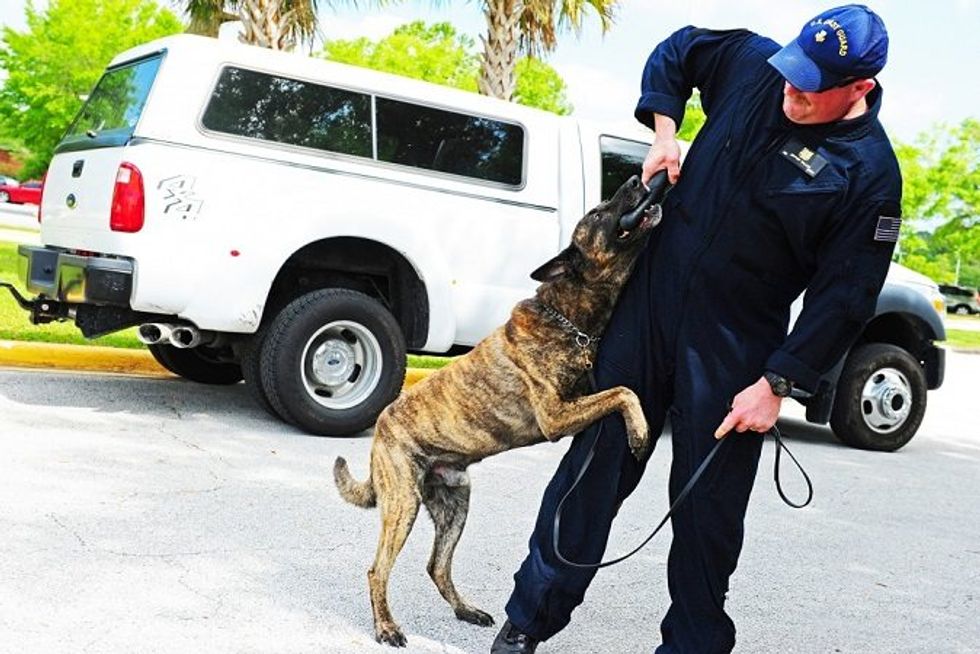 (U.S. Coast Guard photo by Petty Officer 1st Class Lauren Jorgensen)
1. MWDs are given the same respect of an American human troop. Complete with their own canine-version of the battle cross.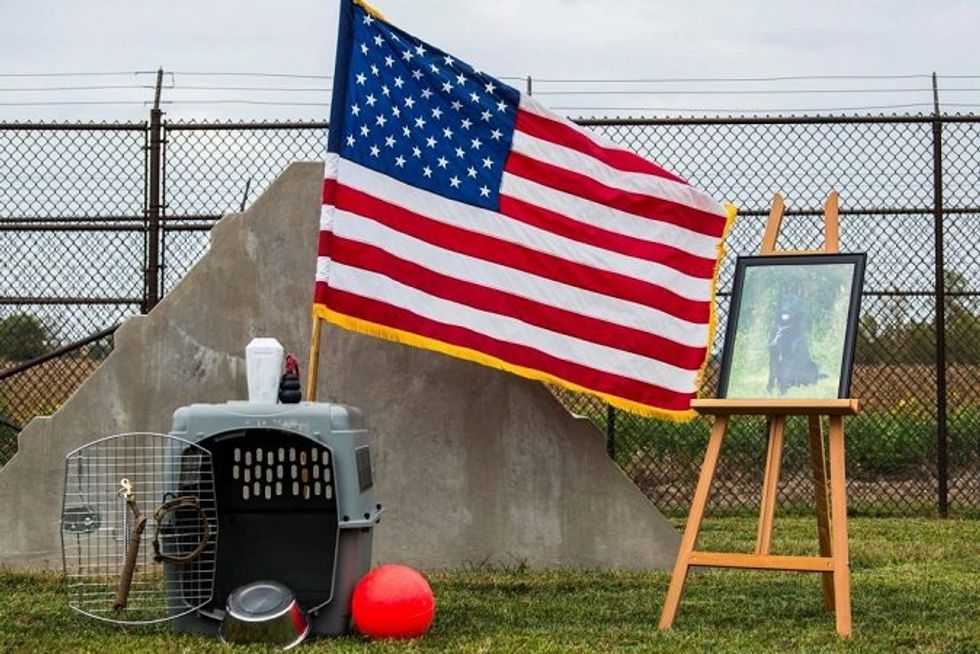 Rest easy, Satin. (U.S. Air Force photo by Senior Airman Tristin English)