Military Life
February 07, 2018 13:24:20 EST
There're certain things that come down the chain of command that hurt your very soul when you, the lowest "link," hear about them. Of course, "deployment extended" and "Dear John" have firmly secured their place on the podium of most-hated phrases, but these ones burn the ears, regardless of circumstance.
---
Nothing good ever comes from these 7 phrases.
7. "Make it happen."
Every now and then, an impossible task becomes an imperative in someone's eyes. This leads to the phrase that shuts down all conversation.
Doesn't matter. You'll have to beg, borrow, or steal whatever you need to, well, "make it happen."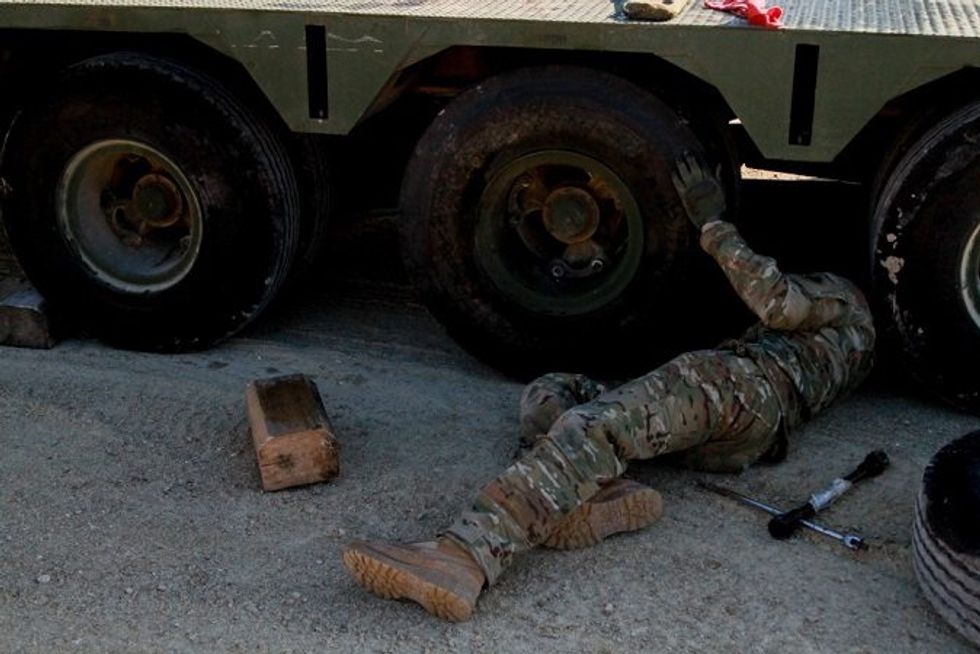 Every time an officer says, "make it happen," a corner gets cut. (U.S. Army photo by Sgt. Devone Collins)
6. "We're expecting little-to-no resistance."
While you're deployed, this one sentence seems to jinx everything.
The platoon could just be out doing 'atmosphericals' (basically, you roll around an area of operations and just poke around to see if anyone wants to come play) for months and nothing will happen. The moment your platoon leader says this phrase, every enemy decides to make an appearance.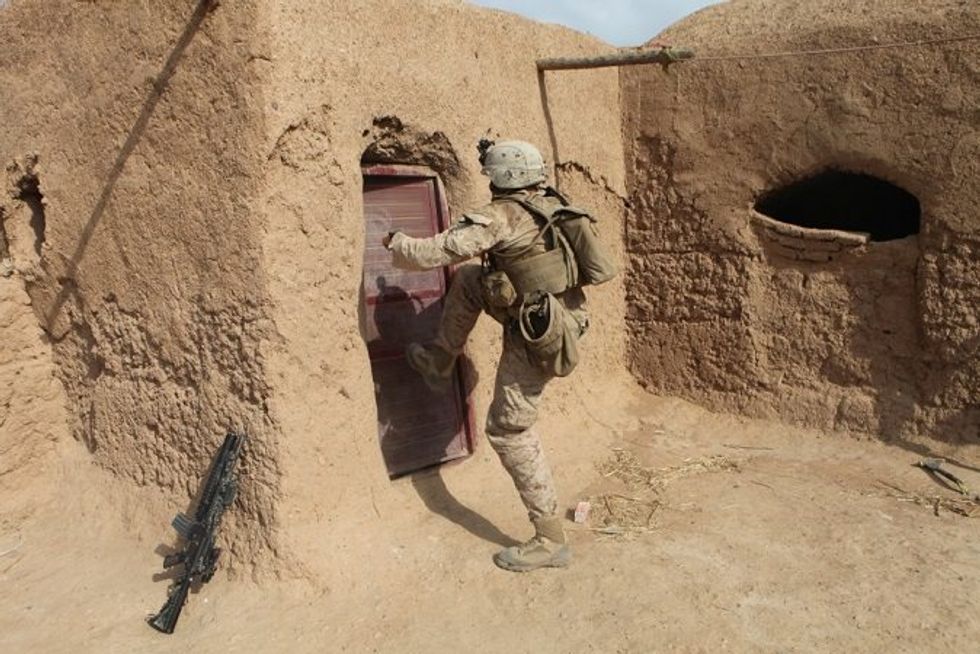 Technically, that door kick is "knocking on wood." (Photo by Cpl. Lia Gamero)
5. "Why didn't you square away your battle buddy?"
This is always uttered when your squadmate does something stupid, unsafe, criminal, or a combination of the three.
And yet, blame gets shifted from the one who's actually at fault or the NCO in charge on to the battle buddy who was probably in their barracks playing video games.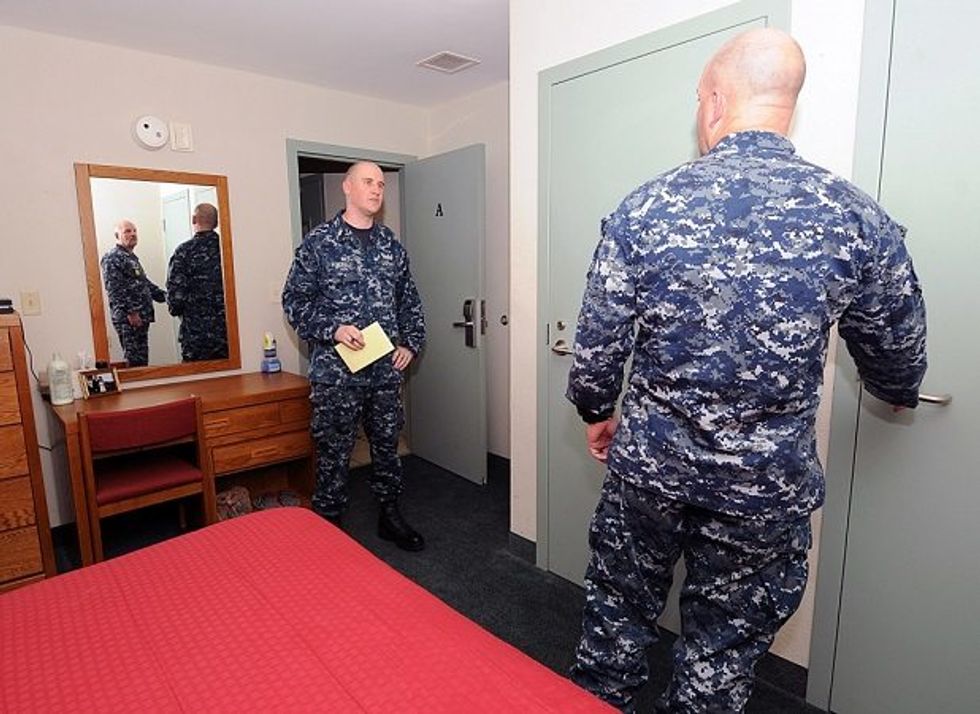 Because yeah, military regulations are what troops talk about in the 'Bs' (U.S. Navy photo by Mass Communication Specialist 1st Class Brian Morales)
4. "It's time to embrace the suck."
Things are about to get real and the sh*t is about to hit the fan.
Oddly enough, and not to pass judgment or anything, but the staff officer who jokes about the imminent sh*tstorm usually seems to make it out squeaky clean.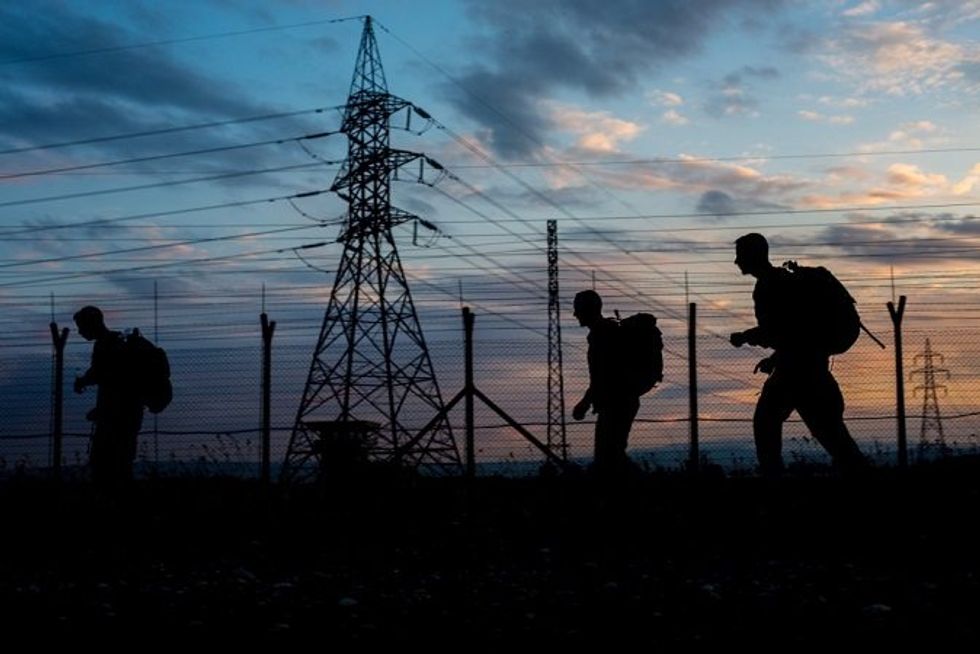 Don't worry though. That staff officer will at least hand out water at the end of the ruck march! (U.S. Army photo by Pfc. Anthony Zendejas IV)
3. "This shouldn't take that long."
This has two different meanings depending on when it's said.
If it's used when you're told to go empty a shipping container (connex), that means they don't understand shipping containers. If it's while you're sweating your ass off while emptying that Connex and they come out of nowhere to say it, they're as**oles.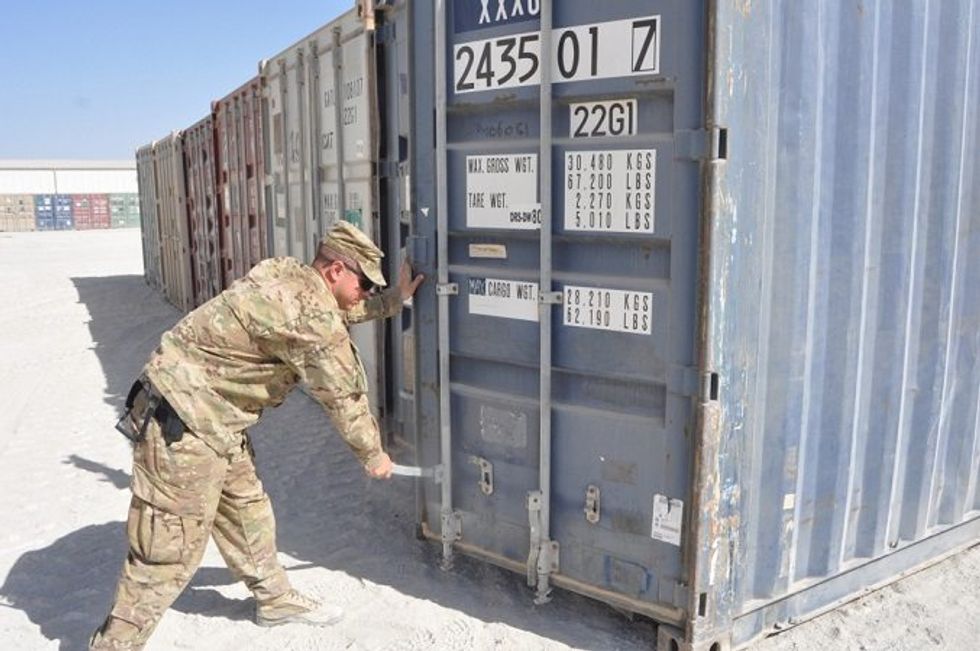 "Twenty minutes, they said. You'll be done before chow, they said..." (U.S. Army National Guard photo by Sgt. Eddie Siguenza)
2. "Weapons draw at zero too-f*cking early hundred."
This always comes down the moment before the range, field op, or something similar.
Sure, weapons draw may be at 0400, but the armorer won't show until 0635, you won't get to the Motor Pool until 0830, and, just to put a bit more salt on that wound, the command team already planned on SPing out at 1030. All the while, you probably didn't roll into bed around midnight and didn't get a lick of sleep.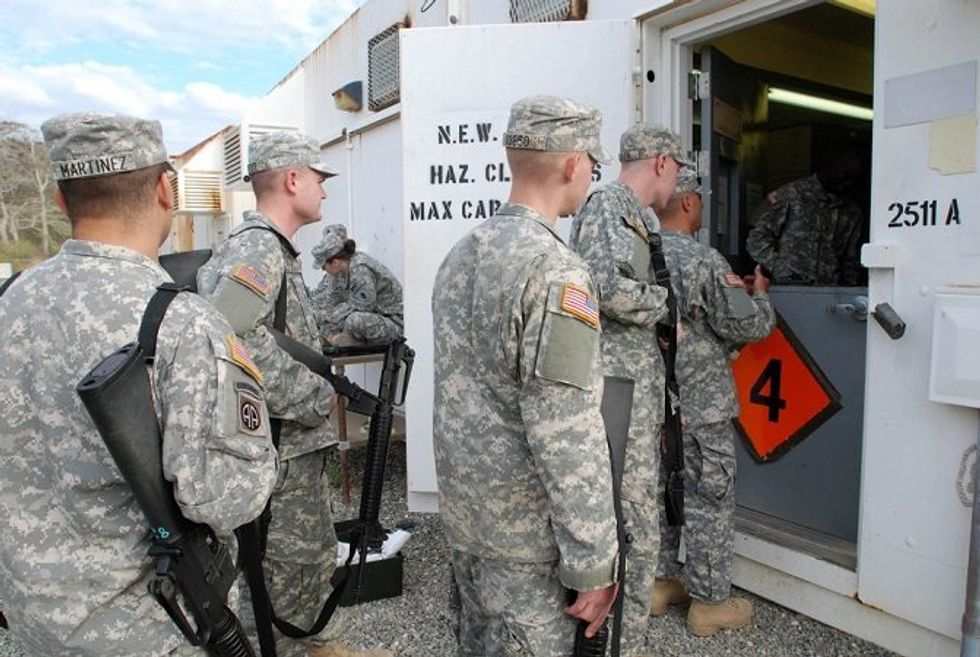 The "hurry up and wait" happens when you're leaving, too. But at that point, Stockholm Syndrome kicks in and you don't care as much. (Photo by Sgt. Emily Greene)
1. Anything involving "100% accountability" when off-duty.
This means that something terrible happened or that someone did something terribly stupid.
It comes in all shapes and sizes — "Ladi dadi, everybody" and "All-hands on deck." This always sucks because your leadership probably aren't heartless machines. They enjoy weekends and time off, too.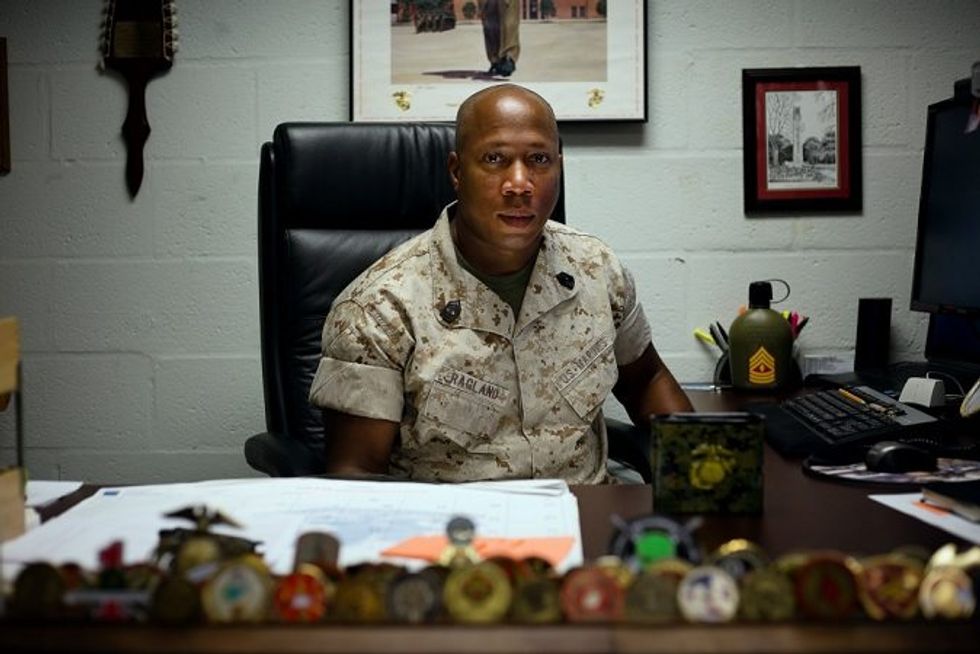 Even your First Sergeant wants to spend the weekend NOT at their desk yelling at idiots. (Photo by Lance Cpl. Dana Beesley)
Related Articles Around the Web