Military Life
December 21, 2017 13:45:45 EST
There are certain things that any junior enlisted Marine can expect to find on any Marine Corps base. Morning runs along the fence line, guarded by uniformed men with guns. Hundreds of people standing in lines, mindlessly marching towards the same, processed shelf-stable meat that has been rewarmed and served in precise measurements onto your mechanically-washed lunch tray, used continually since 1978. Daily wake-up times and roll calls. Accountability and uniformity of clothing, housing, grooming, and sanitation alongside weekly white-glove room inspections.
---
It sounds a lot like prison.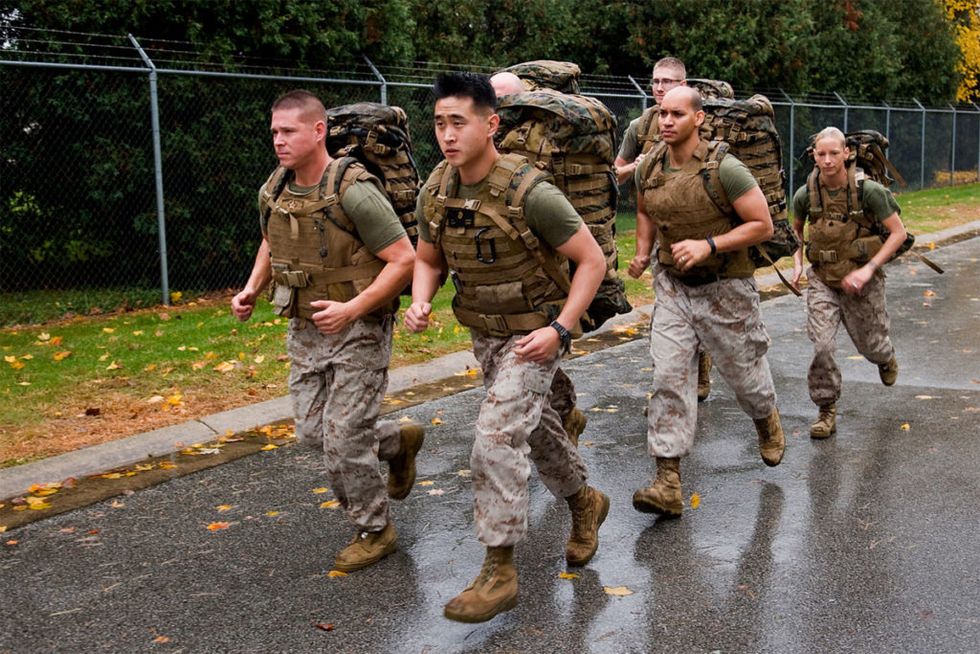 But with more stuff to carry.
There is an escape, however, and that escape is provided by the United States Air Force. Marine bases are built for efficiency, not comfort, so it comes as a huge surprise for a young jarhead when he breaches the walls of an Air Force base to find all the luxuries of a more refined culture. Here's what that budding Marine might find:
7. Dorms. They live in dorms.
When I first got to Fleet Marine Force, I was assigned to First Battalion First Marine Division on Camp Horno in a metal squad bay with Vietnam-era graffiti spray-painted on the wall just underneath the "Condemned due to Asbestos" signs.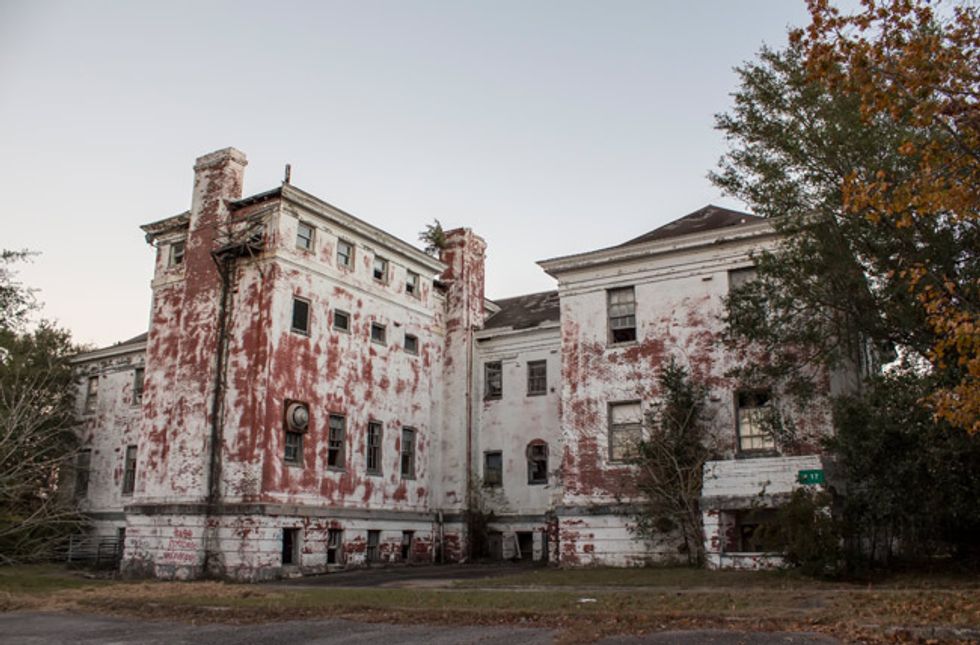 "Anyone have a problem with me hanging out with this shift? No?"
Military members tend to make fun of the USAF for their high-maintenance personas, but if you examine the situation further, you may find they've earned it. The jokes will continue to fly and Marines will enjoy flaunting their comparative mistreatment, but the reality is that those same Marines know where they're headed when liberty sounds.