Military Life
October 19, 2017 15:24:07 EST
Florida Congresswoman Rep. Frederica Wilson claimed she was with the wife of a fallen Special Forces soldier when the woman received a phone call from President Donald Trump. Wilson claims the president had some insensitive words for the grieving young woman.
---
"He said to the wife, 'Well, I guess he knew what he was getting into,' " said Wilson. "How insensitive can you be?"
The call was to Sgt. La David Johnson's widow Myeshia after her husband was killed in an ambush in Niger with three other soldiers on Oct. 4. The couple had two children and were expecting a third.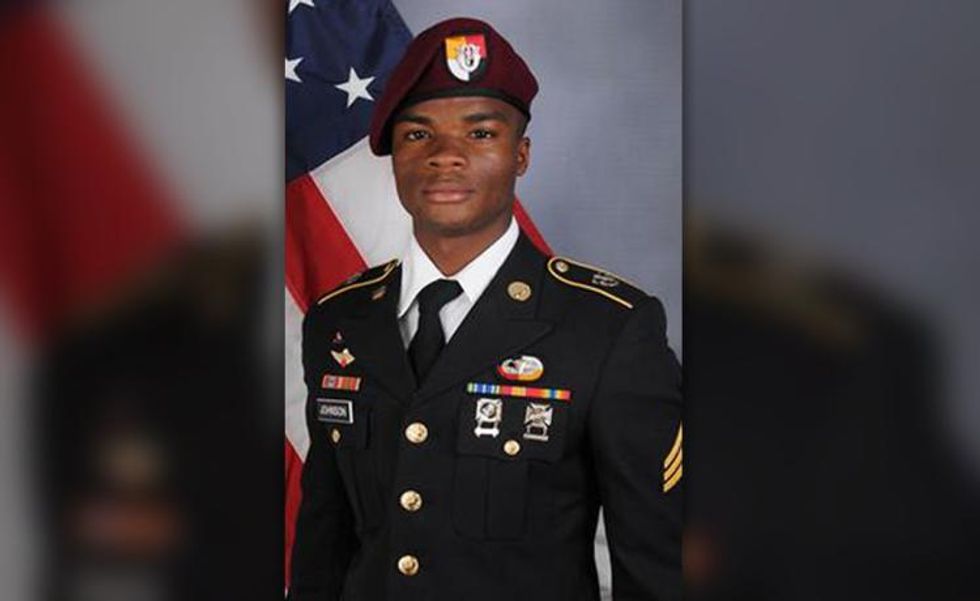 Sergeant La David Johnson and three other soldiers were killed in action in Niger on Oct. 4, 2017.
President Trump denied the accusation via Twitter, while the White House Press Secretary, Sarah Huckabee Sanders described the call as "respectful" and "sympathetic" but asserted that no recordings of the calls exist.
Johnson's mother, who was also listening to the call, then stepped into the media spotlight by affirming Wilson's story.
The White House has since criticized the Florida Congresswoman for politicizing the practice of calling Gold Star Families on the event that their loved one was killed in action. But President Trump opened himself to criticism on this issue as well, by falsely claiming that his predecessors never did anything like it
Enter former Marine Gen. John Kelly, now the White House Chief of Staff.
President Trump told reporters President Obama  never called then-Gen. Kelly when the General's son was killed in Afghanistan in 2010. The White House claims Kelly was on hand for Trump's call to Johnson and saw the conversation as "respectful" and appropriate."
On Oct. 19, Kelly himself took the podium during the White House Press Briefing to explain to reporters what happens when American troop are killed in action, how the remains are transported, how the family is notified, and who sends their condolences.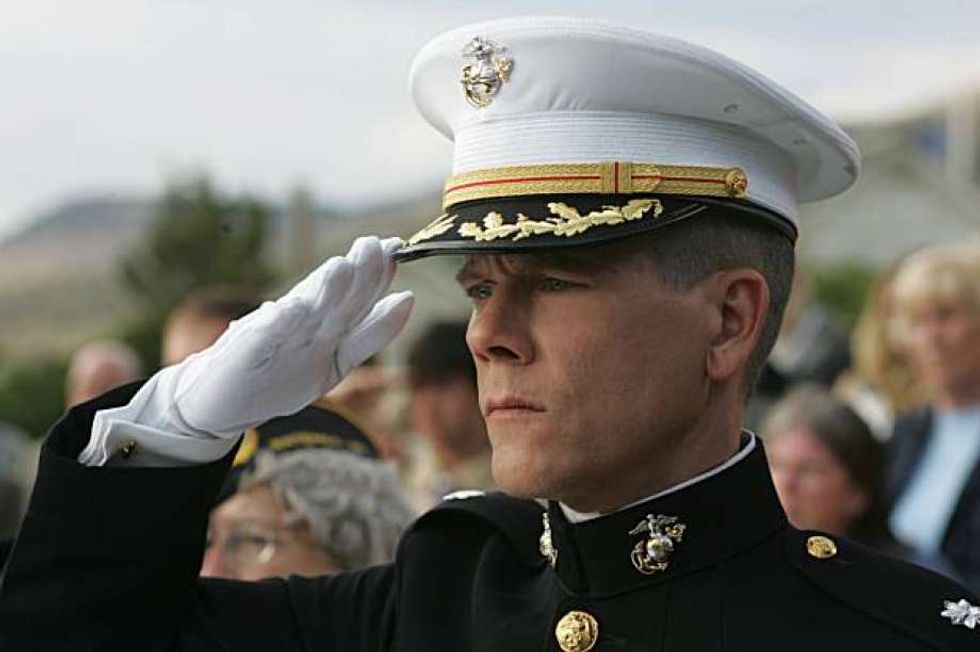 U.S. Marine Gen. John F. Kelly, left, and Marine Corps Gen. Joseph F. Dunford, chairman of the Joint Chiefs of Staff, stand at attention. (U.S. Marine Corps photo)
Kelly then lashed out at Rep. Wilson for tarnishing what he believed was one more formerly sacred institution in America. He said he had to go walk among "the finest men and women on this earth. ... You can always find them because they're in Arlington National Cemetery."
Watch the full press briefing below: